This ultra oil-rich capital of the United Arab Emirates is located 87 miles south of Dubai, and is almost as much of a modern marvel of a city as Dubai is. Modern, luxury buildings have sprung up all over the city, adding to its already cosmopolitan vibe.
If you're eager to explore this exciting city, we've got all the information you need in this Abu Dhabi city guide. Expats make up about 80% of Abu Dhabi's population. It's a welcoming place and very clean and modern.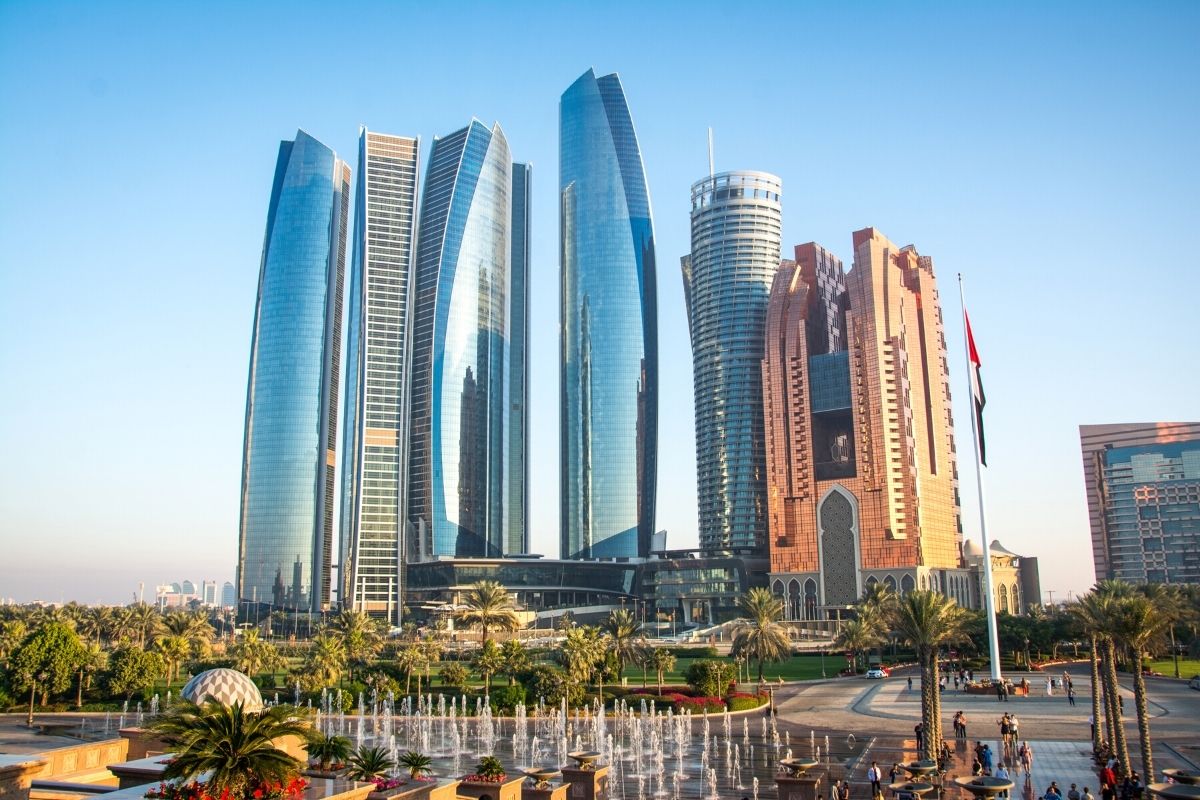 In the area for longer? Also see our essential travel guide to Dubai.
Abu Dhabi City Guide
Visitors should also take note that this is a strict Muslim country with customs and laws that should be closely adhered to. Dress and behavior should be modest, and buying and consuming alcohol requires a licence (except when purchasing drinks at a hotel, restaurant or bar.
If you've been to a Middle Eastern country before, you're probably already aware of the daily call to prayer that will likely startle you out of a deep sleep in the morning. It's also quite crowded at popular attractions, and throughout the city there are regular traffic jams, long queues and always lots of people.
What to Do in Abu Dhabi
The city's two main attractions are the almost unbelievable Sheikh Zayed Grand Mosque, which is one of the world's largest and most extravagant places of Islamic worship, and the extremely opulent Emirates Palace Hotel.
While visiting, most people choose to take part in a desert safari as well. This overnight experience takes you on a ride through the sand dunes in a 4×4 to a traditional Bedouin style campsite in the middle of the desert, where you can enjoy activities like riding a camel, sand boarding and enjoying a desert BBQ. It's incredibly unique and fun.
Other top things to see are:
Other activities you can participate in are:
A lot of visitors don't just spend their time in Abu Dhabi, UAE. While they're in the area, you can also visit Dubai, which is just a 1.5 hour drive from Abu Dhabi (give or take for traffic). You can go on a guided excursion to Dubai, which includes transportation.
Where and What to Eat in Abu Dhabi
If you thought beauty in Abu Dhabi stopped at the architecture, you were wrong. The city is full of opulent, extravagant restaurants to fit the lifestyle. You can expect to find all manner of international cuisine, plus a good number of Michelin-star restaurants to suit your rich palette.
Be sure to try these:
There are 5 traditional foods you must try while in Abu Dhabi. They are stuffed camel, al harees, shawarma, al machboos and hummus. Keep your eye out for these specialties on restaurant menus.
One of my favorite things to do in a new city (or any city for that matter!), is check out the street food. There are many street food trucks in Abu Dhabi. You might find a few of them on the corniche (promenade).
Of course, you can eat in Abu Dhabi without breaking the bank. If you're not really into the high-end restaurants, try these budget options instead:
Nightlife in Abu Dhabi
The consumption of alcohol is ONLY legal for non-Muslims in Abu Dhabi within licensed restaurants, pubs, clubs, or private venues. That means if you want to have a drink or participate in the nightlife in Abu Dhabi, you need to know where to go. Here is an up-to-date list of places to check out.
While some hotels are dry and don't offer alcohol in their restaurants and bars, most do, so you won't have a difficult time finding a place to hang out for a beer or a drink and to check out the vibrant nightlife around the city.
Of course, nightlife doesn't have to just refer to partying and drinking a club all night. There are other things to do in Abu Dhabi at night. At the top of my list is walking around the city to see the lights and how the buildings are lit up in the darkness. That's when you'll see amazing light shows, like the one featured above.
Tours To Book:
CONCLUSION
With so many great things to do in Abu Dhabi, you can easily spend 3-4 days enjoying it. Have you been to Abu Dhabi? I'd love to hear about your experience in Abu Dhabi. Tell us about it in the comments.
Like this post? Why not save it to Pinterest?
FOLLOW US on Pinterest, Instagram, Facebook for more great travel inspiration and tips.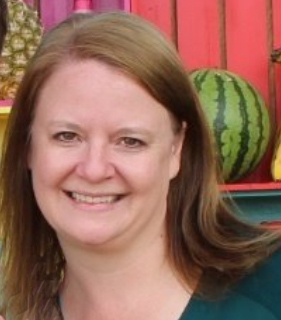 Laura Lynch, creator and writer of Savored Journeys, is an avid world traveler, certified wine expert, and international food specialist. She has written about travel and food for over 20 years and has visited over 75 countries. Her work has been published in numerous guidebooks, websites, and magazines.