It's a well-known fact that Cancun, Mexico, is one of the most beautiful resort areas in the world. The astonishing white sand beaches, year-round nice weather, and over-the-top opulent resorts make it very hard to beat.
What makes marvelous Mexico even more appealing is the incredible array of options that cater to vacationers looking for adults-only all-inclusive Cancun resorts.
On Mexico's Yucatán Peninsula is the beautiful city of Cancun. Here, you'll find some of the most spectacular adults-only all-inclusive resorts in the country.
Ready to book your trip to Cancun? Check out our other guides and articles:
Best All-inclusive Resorts in Cancun for Adults Only
Whether it's romance or adventure you're after, all-inclusive Cancun adults-only resorts have got exactly what you're looking for. Cancun's all-inclusive adults-only resorts switch things up by creating a playground for grown-ups. Take your pick from the best ones below.
Haven Riviera Cancun doesn't want you getting it twisted. It's all in the name. A haven is exactly what this resort is. Haven Riviera sets a calm tone and atmosphere for you to relax and unwind with your partner or friends.
Its modern, sleek rooms will allow you to enjoy peaceful nights in beautiful surroundings. Most rooms offer Caribbean Sea views at this adults-only resort. Expect luxury, style, exclusivity and comfort.
One of the best ways to spend your time is by enjoying laid-back leisure activities like swimming in or relaxing near the zero-entry walk-in pool. The palm trees create a paradise vibe that's hard not to get lost in.
Keep it all-inclusive offsite with a full-day history tour of Chichen Itza, a Cenote, and Valladolid.
---
At Secrets The Vine you can enjoy the perfect romantic getaway or group trip in serene surroundings. Look out into Nichupté Lagoon and appreciate coastal views at this elegant resort.
Chandeliers adorn the resort's outdoor spaces, with a touch of quirky charm in style and decor as well. The modern luxury rooms are an adult's ideal escape: vivid, breezy, sizable, and soundproof. A tranquil stay is yours for the taking at this resort.
Take a short walk to Ballenas Beach just three minutes from the hotel. Sunbathe, splash in the waves, scuba dive, or go kayaking.
The property features multiple à la carte restaurants serving gourmet feasts. Mix it up on different nights as you take a taste trip to Asia and Peru, among other culinary influences. You'll also enjoy the services of an on-site gym, sauna, steam room, and hair salon.
---
Le Blanc Spa Resort tops the list for taking all-inclusive resort food to a whole new level. That's just one of the reasons it's an award-winning standout. This luxury property spans five acres and boasts stunning beach views.
Above and beyond the modern rooms with exquisite furnishings, expect ultimate relaxation and leisure using the on-site amenities. Enjoy the spa and outdoor pools (with loungers) on your chilled days. If you prefer maintaining your fitness routine while on holiday, the well-equipped gym has you covered.
Other guest favorites are the steam room and sauna, perfect for delivering that refreshed feeling any time of the day. The resort specializes in top-notch cuisine and carefully-crafted cocktails by some of Cancun's most talented mixologists.
The Rio Secreto underground river tour is a must-do offsite activity.
---
Hyatt Zilara has beautifully decorated suites, 310 of them to be exact. They feature ocean views, luxury toiletries, and jet tubs. You'll be set for a remarkable holiday experience with a peaceful ambience all around you.
This resort is a dream destination with turquoise blue ocean waters nearby, gleaming pools, and a state-of-the-art spa are just some of what you will relish. Delight in scrumptious meals at the six on-site restaurants. Punta Vista Restaurant is loved for serving top-quality Caribbean-style seafood dishes.
There's plenty to do on the property for high activity and fun holiday action. Visit the gym, attend a pilates class, play a round of tennis, or do some yoga on the beach.
Color your nights with evening entertainment at themed parties. Or grab a late-night drink while making new friends before you retire to your suite.
---
Invest your precious time and hard-earned money in a luxury hideaway holiday. Located in the Royalton Riviera Cancun, this is a magnificent locale for romance and sophistication while vacationing.
The suites are well-appointed and spacious with all the necessary amenities. The dark wood accents with light-colored decor touches create a classy look and feel. Have all the adult fun you deserve using the resort's fabulous facilities.
The pools are some of these and a top feature. On-site activities like themed pool and beach parties add that extra Mexican fiesta vibe to the whole resort.
Pump up the adventure offsite with an ATV tour of the Mayan jungle. This tour includes ziplining and a cenote swim (with lunch).
---
Garza Blanca Resort & Spa Cancun turns one year old this year after opening in 2022. It's already a Cancun staple, and you're guaranteed Mexican vacation splendor when you choose Garza Blanca.
While Garza Blanca accommodates the whole family, what puts it on this list is its outstanding, exclusive, well-curated adults-only spaces. The grown-ups get to enjoy specific experiences and activities to take your stay to new heights.
Take a dip in the rooftop's infinity pool, where you can also sip creative craft cocktails. This is the ideal place to try some of the best beach drinks at all-inclusive resorts.
The on-site spa offers advanced body and beauty treatments, from massages to facials and other services. Its all-inclusive package unlocks access to the resort's restaurants for exceptional cuisine and unlimited beverages.
When you're not in a dance or yoga class, doing zumba,, hit the water and try paddleboarding. Just like Garza, the best Cancun all-inclusive resorts have endless activities to enjoy.
---
TRS Coral Hotel's lavish suites are where you want to lay your head when you've chosen Cancun for an adults-only all-inclusive holiday. This top-rated resort allows a romantic Mexican getaway in a spectacular location where the stellar butler service is all the rage.
Caribbean Sea views are yours to enjoy every day when you book one of TRS Coral Hotel's ocean view suites. Foodies will love fine dining at the resort's gourmet restaurants where you're sure to savor some of the most delicious cuisine you can eat in Mexico.
For some offsite holiday activity and fun go explore the sports facilities at the Rafa Nadal Tennis Centre in Costa Mujeres. Also, spend your beach days sunbathing and playing volleyball on the soft sand. The ocean water is too tumultuous so avoid swimming in the sea.
Make the most of this location with a sailing experience to Isla Mujeres. This offsite activity includes a catamaran ride and an open bar.
---
If you know anything about Cancún's Hotel Zone, you'll know that this is a phenomenal resort strip with all the best vacation properties. Live Aqua is located here and offers 371 cozy rooms.
They have stunning decor and you can expect great service from the resort staff. Live Aqua Beach Resort is a tranquil space with a peaceful holiday atmosphere.
The property features a staggering nine restaurants, five bars, and seven swimming pools. Cancun Beach is right outside the resort's doorstep and La Isla Shopping Mall is just four minutes away from the resort.
When you choose Live Aqua, prepare for an unforgettable all-inclusive holiday experience in premium accommodations. You'll be spoiled with luxury, privacy, and endless adult entertainment.
Beyond the resort, an all-inclusive Cancun city tour awaits. Highlights include visiting The Meco Ruins and tequila tasting at The Mercado 28 market.
---
This resort is for the wild ones who plan to have the ultimate party vacay in Cancun. Temptation Cancun Resort has it all: stunning accommodations, risqué nightly shows, beautiful amenities, and a thrilling overall vibe.
This is an entertainment hub where there's a cheeky topless 'code' (not obligatory) that'll be sure to keep you on your toes. This property centers the experiences of singles and friend groups who just want to let go and create timeless memories.
The evening schedule is always packed. Join the on-site pool activities at the "Sexy Pool" and pop into "Bash" (the resort's hot spot) for endless nightly entertainment. You can also experience the vibrant Cancun nightlife that's waiting for you close to the resort.
The brave ones will be best suited to stay at Temptation Cancun Resort because it's not for the shy, reserved, and quiet types.
---
The major draw card at Hyatt Ziva Cancun is the "Turqouize Tower", which offers exclusive adults-only holiday experiences. This is the place to be for child-free leisure and luxury while visiting Mexico.
The white sand, palm tree-lined beachfront is a prime spot for relaxing. As is the common theme in Cancun, incredible Caribbean views set the scene in the resort's accommodations. This is truly one of the most beautiful places to visit in Mexico.
The rooms are spacious, with comfortable balconies and a hot tub. Level up with a swim-up room for that extra something lavish during your stay.
The rooftop infinity pool, lounge, and dining area are great common spaces for a little socializing between refreshments. Your unlimited access to top amenities, daily resort activities, and live entertainment makes this one of the best adults-only all-inclusive resorts in Cancun.
The perfect water adventure to celebrate all things crystal clear and turquoise is a snorkeling tour on a beautiful Cancun coral reef.
---
The Sun Palace provides a romantic setting for couples wanting an escape to a tropical haven. Celebrate your anniversary or honeymoon in a place that will cater to your every need while lodging in one of Cancun's all-inclusive resorts for adults only.
The resort's rooms have jacuzzis and spacious balconies, both perfect for relaxing. An intimate, cozy, boutique-hotel atmosphere is what makes Sun Palace Cancun so special.
Go frolicking on the beach, with its white sand and gorgeous ocean views. The infinity pool leads the way to the beach, so you'll love taking in all sorts of water activities on the strip.
In the evenings, you can mingle with other holidaymakers during a game of pool or karaoke sing-off. Sun Palace isn't a party resort. It's quiet, calm, and ideal for a laid-back retreat.
After your stay, you'll boast that you've been to one of the best palace resorts in Cancun.
---
Riu Palace Kukulkan provides a fine balance for any adults-only retreat. It's located on the beach in the hotel zone with 428 rooms (opened in Nov 2022).
We think that Riu Palace is a great base if you want to mix on-site and offsite adventures. Spend your days lounging around the resort's adults-only spaces, walk out to the nearby mall, or
This resort has 4 outdoor pools with a sun terrace – one which has a swim-up bar with sun loungers, pool umbrellas, and a lifeguard on site, along with beautiful white sand beaches and sun loungers on the beach, and a grocery/convenience store. 
There are 6 restaurants, featuring international cuisine, Asian, Italian and Mexican specialties. With the All-Inclusive 24 hours, you have snacks, ice creams and premium drinks available throughout the day. 
At night you can expect a good entertainment program, with live music and original shows. They also have games and watersports going throughout the day.
---
You've got the information you need to start planning your next Mexican vacation. Set into motion what will be a memorable stay in any of these top all-inclusive resorts in Cancun for adults only. You can use this Mexico travel guide as a checklist before you take flight.
Because Cancun has got so much to offer, you can bet that your first (or even second trip) won't leave you satiated. If you're keen on more unforgettable experiences in this part of Mexico, consider exploring Cancun beyond inclusive resorts. A feast of Mexican wonder awaits.
Like this post? We'd love it if you would share it with your friends on your social networks! You can share it easily by clicking the share links at the side of the screen. If you'd like to see more, join us on Facebook, Twitter, and Pinterest.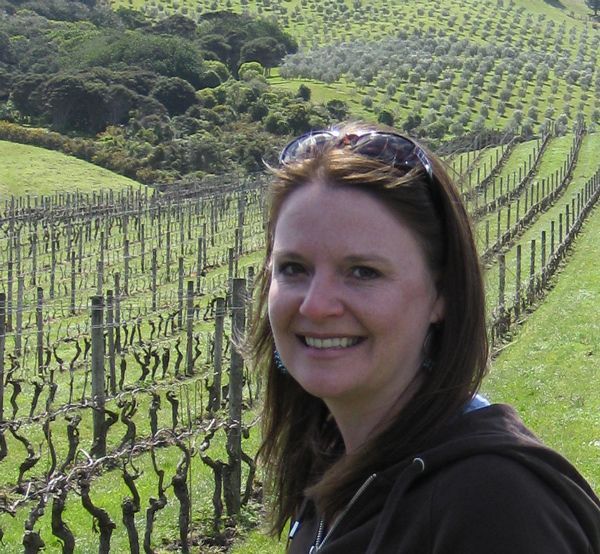 Laura Lynch, creator and writer of Savored Journeys, is an avid world traveler, certified wine expert, and international food specialist. She has written about travel and food for over 20 years and has visited over 75 countries.