The Dominican Republic is a frontrunner if you're looking for an enchanting country in the Caribbean. Beautiful beaches, delectable cuisine, breathtaking landscapes, and rich culture make it a memorable place to visit.
In the east part of the Dominican Republic is Punta Cana, a dreamy haven with long stretches of pristine beaches. Punta Cana and the Bávaro area comprise the Coconut Coast, also known as La Costa del Coco.
This fascinating region has stunning all-inclusive resorts. What's better than a lavish stay, VIP service, and premium accommodation with all your needs met? All of that in a peaceful space designed especially for adults only.
Here's a short but handy list of the best all-inclusive Punta Cana resorts for adults only. These are some of the best places in the Caribbean Islands.
Before You Dive In – We have a lot of other resort lists that you might want to check out, so you can find the resort that speaks to you the most.
Best Punta Cana All-Inclusive Resort
Don't have time to read the whole article? We think the all-around best choice is the…
Spending more time in Mexico? Check out our list of 8 beautiful places to visit in Mexico and check out all the delicious food you must try in Mexico. See our guides for Cancun, Mexico City, and Cabo San Lucas.
13 Best All-Inclusive Punta Cana Adults-Only Resorts
Brush up on our tips for planning the perfect vacation and choose your favorite property in this selection of the best all-inclusive resorts in Punta Cana for adults.
1. Excellence Punta Cana
Soak up the Coconut Coast's splendors while staying at Excellence Punta Cana, one of the best Dominican Republic all-inclusive adults-only resorts. The ultra-stylish and spacious suites are their own little paradise, with modern furnishings and superior comforts.
Choose an ocean view, swim-up, rooftop terrace, or private pool suite. Or you can bump up your living experience with an upgraded Excellence Club suite. No matter your choice, there's privacy and tranquility in elegant surroundings to enthrall your senses.
The Excellence all-inclusive packages are worth every dollar spent for their unlimited value. Everything from the food and drinks to the activities and entertainment is superb. The property boasts sparkling pools, hot water jacuzzis, signature Miilé Spa, sporting facilities, and a fully kitted-out fitness center.
Your dining experiences at multiple top-class restaurants, bars, and lounges will be a major highlight. You'll savor tantalizing Caribbean flavors and refreshing tropical cocktails. The on-site nightclub is the perfect venue for partying and evening guest mingling.
---
2. Sanctuary Cap Cana
Can you imagine yourself frolicking on white sand beaches and swimming in clear Caribbean waters? That's just a few steps away from your room at the perfectly named Sanctuary Cap Cana in a private gated community.
The villas and suites here are inspired by Spanish colonial architecture. They fuse wood accents with coral and tropical touches. Travelers wanting to splurge on a royal-style stay will love the resort's Castle section, with beautifully decorated ultra-luxe two-level suites.
Golfers can swing on the greens of the famed Punta Espada Golf Club. Other fantastic property features include a chic library and six glistening swimming pools.
Go on a taste adventure at the five a la carte restaurants. The stand-outs are the Blue Marlin (serving exceptional Caribbean seafood) and The Steakhouse (specializing in American-style meat dishes).
The iconic Scape Park is just around the corner. Use a full-day ticket to explore some of the world's most awe-inspiring cenotes. Also, go ziplining and ATV riding through the jungle.
---
3. Bahia Principe Luxury Ambar
The magnificent Bahia Principe Luxury Ambar features highly on lists of the best resorts in Punta Cana for adults for many reasons. Some of them include five brilliant restaurants, five bars, a pool, and a spa.
This is a big resort with 528 deluxe rooms with the finest amenities. The all-inclusive package lets you enjoy unlimited a la carte dinners and drinks, a range of exclusive guest services, and kayaking and snorkeling experiences.
An open, peaceful adults-only holiday environment like this one is ideal for couples wanting a romantic getaway or a group of friends wishing to bond away from their regular routines. The silent disco makes for a unique on-site evening recreational activity.
Away from the resort, go on a multi-activity half-day adventure with a 4×4 ATV ride, coffee, chocolate, and rum tasting, and a tour of the majestic Hoyos del Salada cenote.
---
4. Hyatt Zilara Cap Cana
Hyatt Zilara Cap Cana is an all-inclusive, adults-only resort located in the stunning enclave of Cap Cana in Punta Cana, Dominican Republic. This resort offers a serene and sophisticated escape for adults in an idyllic oceanfront setting.
The resort is spread out over a vast area, offering beautifully appointed, modern suites with views of the resort or ocean. Each suite includes a furnished terrace or balcony for guests to enjoy the tropical weather. The rooms have plush Hyatt bedding and are equipped with modern amenities like flat-screen TVs, minibars, and free Wi-Fi.
The dining options at Hyatt Zilara Cap Cana are numerous, ranging from gourmet buffets to exquisite a la carte restaurants, offering a variety of cuisines to meet all tastes. Here, all-inclusive means not just food and beverages, but also access to multiple dining venues offering everything from local Dominican fare to international specialties.
One of the major highlights is the sprawling infinity pool that overlooks the ocean. It provides a perfect spot for lounging under the sun, reading a book, or enjoying cocktails from the swim-up bar. The resort also features a state-of-the-art fitness center, a world-class spa with various treatments for ultimate relaxation, and a variety of land and water sports for active guests.
The resort offers several curated experiences for guests, from cooking classes to dance lessons and nightly live performances. Their aim is to ensure guests have a vacation that is as active, relaxing, or culturally immersive as they desire.
5. Iberostar Grand Bávaro
This resort, which lives up to its name and is grand in all ways, is a tropical paradise. The property is dotted with palm trees, which, together with the plush green gardens, create a tranquil retreat to relax in.
There are multiple accommodation options, whether you want to wake up to an ocean view or indulge in the spoils of a swim-up suite. Select rooms get the benefits of an excellent butler service for all your premium vacation needs.
At Iberostar Grand Bávaro, the wonderful culinary world is brought to you. You can sample Asian, Italian, and Caribbean cuisine on different nights, all in one location. This forms part of the diverse gastronomy experience at seven on-site restaurants.
With unlimited golfing, a full-service spa, stunning property surroundings, and more, it's easy to see why this is one of the top Punta Cana resorts for adults only.
---
6. Secrets Cap Cana Resort & Spa
This 457-suite resort is located in Cap Cana's exclusive gated community and gives its guests easy access to sugar-sand Juanillo Beach. This is one of the region's meccas for romantic getaways and destination weddings.
The bright, sun-lit rooms are well-appointed and stylishly designed. Opt for the bungalow or swim-up suites for that extra special luxury stay. You'll relish a quiet afternoon reading or sipping evening drinks on the private, furnished balconies.
The resort's dining options celebrate the diversity of international cuisine. There are dedicated outlets specializing in French, Mexican, and Asian dishes.
Couples looking for timeless shared activities should consider a romantic horseback ride on the beach. Experienced guides lead you along the beach while you appreciate the calming ocean views.
---
7. Hotel Le Sivory Punta Cana by PortBlue Boutique
Le Sivory is an exclusive 55-room luxury boutique resort located in Uvero Alto – one of the most popular beaches in Punta Cana. No kids are in sight at this holiday hideaway, guaranteeing complete peace and relaxation during your stay.
The gorgeous suites are a delicate balance between classic and contemporary decor, creating a wholesome living space. A superior upgrade includes an outdoor shower and a hydromassage bathtub.
Selected rooms have their own private pools and the most spectacular sea views to greet you each morning. The three restaurants and beachfront bar are great for casual dining and a bit of socializing. Other amenities include an infinity pool, gym, sauna, and library.
If you're a traveling group and want a Caribbean fiesta, the Punta Cana Uvero Alto Boat Party will do the trick. The activity includes snorkeling in a captivating coral reef and a floating bar experience in a natural pool.
---
8. TRS Turquesa Hotel
The Palladium Hotel Group brings you TRS Turquesa Hotel, another Punta Cana all-inclusive resort for adults only on beautiful Bávaro Beach. This resort ticks every box for what we consider a dream destination.
The resort is a favorite for couples and friend groups looking to let their hair down in a tropical paradise and the all-inclusive packages cover every need. The airy, spacious rooms, all with balconies or terraces, provide a laid-back atmosphere to unwind.
The aim of your holiday game should be to diversify your experience and get a taste of every available property feature. This is easy to achieve here because you've got five bars, three private pools, and four a la carte restaurants to enjoy at your leisure. Heads up to the foodies and fine diners: the lobster dishes at Ibiza-inspired Helios restaurant are all the rave.
---
9. Catalonia Royal Bávaro – Adults Only
There's no mincing words at Catalonia Royal Bávaro, which states clearly in its name that the resort is for adults only. The all-inclusive offering means you don't have to worry about the different aspects of your stay because they're all taken care of.
You can choose from different accommodation options, from junior deluxe suites to the privileged duplex suites with swimming pools. The rooms are sizable and super comfortable, with stylish modern touches that add a classy feel to the living spaces.
Property highlights include a golf course, gym, aqua bar, and disco. You can enjoy a range of daytime and evening activities and water sports. True water babies can also take the adventures off-site with a speedboat tour of the Punta Cana coast.
---
10. Breathless Punta Cana Resort & Spa
On the Dominican Republic's northeast coast, you'll find one of the best adults-only, all-inclusive Punta Cana resorts. It's a tropical entertainment hub in the Caribbean – a region known for adventurous vacations for couples.
Breathless Punta Cana Resort is a large property with 750 modern luxury suites. But don't let the size fool you; the utmost attention is paid to every detail to ensure you're comfortable and satisfied. The serene ocean views and private balcony whirlpool hot tubs are a top bedroom feature.
Unlimited-Luxury guarantees unlimited dining and drinks at ten eateries and endless nightly entertainment. What makes Breathless unique is its fusion of high-energy activities (such as the daytime DJ pool parties and cultural celebrations) and supreme relaxation areas (like Spa by Pevonia).
---
11. Royalton CHIC Punta Cana
The Royalton CHIC is an upscale party playground strictly reserved for adults who want a fun getaway without compromising luxury and comfort. The beautiful Uvero Alto Beach is just a few steps from the resort.
There are 320 "chic" rooms with sophisticated details and finishes. The Royalton Signature rain shower is a special feature that turns your bathroom experience into a mini spa.
The opulent two-story, six-bedroom CHIC mansion is perfect for a small group wanting a premium getaway. It has a gorgeous terrace, private hot tub, and pool. The butler and personal chef services elevate your experience.
Make the most of unlimited, reservation-free dining at the seven restaurants and five bars. You might even get lucky and strike it big at the on-site Genesis Casino. Watch out for the CHIC Angels, who host a surprise pop-up party with live music and entertainment on any random day of the week.
---
12. Secrets Royal Beach
The second resort to make it onto this list from the Secrets collection is the Royal Beach. This exquisite AAA Four Diamond property has an astonishing architectural layout and a modern design.
The rooms have soft neutral tones with a few splashes of color to bring brightness and vibrancy to the accommodation's overall look and feel. Luxuriate in the hydro tub of your room's private balcony as you watch the sunset.
Like many other Secrets signature properties, the Unlimited-Luxury option opens further luxury benefits and privileges. The resort prides itself in offering outstanding service and unlimited options in all areas (dining, entertainment, and on-site activities).
And is it even a real Caribbean trip without a cruise experience? The small group catamaran cruise, including snorkeling, is just the way to conclude your Punta Cana holiday towards the end. This will add that something extra memorable to your stay at one of the best adults-only, all-inclusive Punta Cana resorts.
---
13. Meliá Punta Cana Beach Resort
This is the best resort if you want all-around wellness to be at the center of your Caribbean holiday trip. Meliá Punta Cana Beach Resort has created five carefully-curated spaces designed to reconnect mind, body, and soul: Sensory, Silent, Social, Culinary, and Personal.
Raise your holiday experience, literally, with The Level. This exclusive upgrade unlocks a wellness concierge, a YHI Spa treatment per person per day, aromatherapy, and even a vitamin-C shower infuser. This is in addition to the lavish suites with first-class amenities.
You can laze around poolside, sip cocktails inspired by the best beach drinks, and later enjoy a sumptuous buffet experience. You can also spend afternoons sunbathing and swimming in the crystal clear waters at Bávaro Beach.
While at Bávaro Beach, opt for an exciting parasailing adventure for one of the coolest ways to see Punta Cana from high up in the sky.
---
The Dominican Republic Is Calling
Everyone deserves a break from time to time. When you can do this in a setting as magical as Punta Cana, you're doing it right. Adults-only resorts are perfect for the ultimate peace, relaxation, and kid-free fun.
These highlighted all-inclusive resorts deliver an unforgettable holiday experience. And when you're ready to tackle another great adventure, check out these fabulous overwater bungalows in the Caribbean.
Like this post? We'd love it if you would share it with your friends on your social networks! You can share it easily by clicking the share links at the side of the screen. If you'd like to see more, join us on Facebook, Twitter, and Pinterest.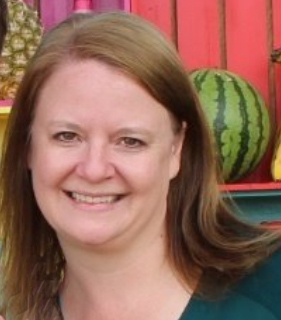 Laura Lynch, creator and writer of Savored Journeys, is an avid world traveler, certified wine expert, and international food specialist. She has written about travel and food for over 20 years and has visited over 75 countries. Her work has been published in numerous guidebooks, websites, and magazines.