Would you like to ignite the spark or recharge the romance and strengthen the bonds of your relationship? We think that traveling with your partner is one of the best ways to do that, especially an adventurous vacation.
According to research conducted by the U.S Travel Association, couples who take vacations together are more satisfied with their relationship. Additionally, these couples experience improved romance long after the vacations end.
» You may enjoy one of these 10 Incredible Luxury Vacations Around the World.
Adventurous vacations provide the perfect combination of exercise, adrenaline, and excitement, not forgetting the fear of being in a new place. Studies show that fear and exercise mimic the signs of arousal, and increases your partner's attraction to you.
If you are thinking of spicing things up in your relationship, consider going on these 10 adventurous vacations for couples.
Here are a few more exciting destinations to explore:
» You might also like Maximizing Your Israel Experience: Where to Stay for Affordable Luxury.
Adventurous Vacations for Couples
1. New Zealand
New Zealand is arguably one of the most interesting and beautiful countries in the world. One of the most interesting things about this destination is that it is sparsely populated. Less than 5 million people live in New Zealand, so you do not have to worry about places being crowded, and there's lots of wildlife for you to see.
Aside from incredible scenery, there are lots of fun activities for a couple to engage in. We recommend these romantic destinations in New Zealand. And below you'll find even more experiences couples will enjoy on the island:
Stargazing – visit an observatory and learn more about constellations and astrology. The view of the stars in New Zealand, especially in Tekapo and Mount Cook, is to die for, owing to strict control on light pollution. The Mackenzie region in the country is known as the International Dark Sky Reserve.
Bungy jumping – are you and your partner adrenaline junkies? Then you will enjoy bungy jumping in one of the eight jumping sites in this country. Perhaps you should visit Queenstown, which claims to be the first commercial bungy jumping site in the world.
Wine tasting – what better way to bond with your significant other than through several glasses of wine? New Zealand is one of the world's greatest wine producers. The country boast of 10 major wine-producing regions. Visit Marlborough in the north of South Island, to taste the world's best Sauvignon Blanc. For an enjoyable wine tasting experience, take a cycling tour through the vines and stop at different vineyards for a tasting.
>> Here's the perfect 7-Day Itinerary for New Zealand's North Island
2. Botswana
Do you dream of going on a wild safari? Botswana is the perfect place for an enjoyable, once in a lifetime safari that you and your spouse will remember forever.
This country boasts of diverse ecosystems, friendly nature, and extraordinary wildlife viewing opportunities. Some of the luxury Botswanan safari tours that you should not miss out on include:
The Okavango Delta – is one of the last remaining pristine wetlands in the world. This wetland is fed by the floodwaters of Central Africa. It covers approximately 16 000 square kilometers. Enjoy this serene environment with your partner on a dugout canoe, locally known as a mekoro. Make sure that you get a knowledgeable local guide to take you on this safari.
Chobe national park – this national park encompasses woodland, swamps, and floodplains. Here, you'll get to see one of Africa's most beautiful rivers – the Chobe River. You are also guaranteed to see lots of elephants, with herds of up to 100,000 elephants.
3. Argentina
Argentina is the second largest Spanish speaking country in South America. There are lots of features and activities to enjoy in this nation. It's dining, entertainment, culture, and world-class golf make it ideal for all types of travelers. Save space for a trip to Argentina and enjoy:
The culture – if dancing is at the top of your priorities during vacation, you'll definitely love a Tango Show at Gala Tango. You and your loved one can enjoy 30-minute private lessons before dinner, which is a great opportunity to bond.
Food – couples who enjoy food find Argentina quite exciting. Visit any of the parrillas in Buenos Aires and enjoy a hefty steak that is got from grass-fed and pasture-raised cows.
Wine – Mendoza is a stunning wine region you must visit if you're a wine lover. Here are some of the wineries to visit for Malbec, the red wine that Argentina is best known for.
The beauty – enjoy cool ice hiking on the Fitz Roy Mountain and do not forget to visit the Los Glaciares National Park, which is home to 356 glaciers. You might also enjoy visiting Iguazu Falls, which feed from the Iguazu River that acts as a border between Argentina and Brazil.
Golf – do not forget to visit various golf courses in Argentina, including the famous Bueno Aries Golf Club.
4. Cuba
Cuba is one of the hottest tourist destinations, and there are many good reasons to visit her. What's even more exciting is that Americans have been visiting this country (with a few restrictions) for the past few years. Some of the fun things that you can enjoy with your partner in Cuba are:
Excellent weather – Cuba has great hot weather, except in some cold days between January and March. If you are looking to spend time in a place where you and your partner can enjoy swimming and countless beach trips, then Cuba is the place to be.
Vintage cars – one of the things that will catch your eyes when you arrive in Cuba are the old American cars being used. Take pictures with old models of cars, and find out how the drivers keep them in good condition. Another thing that you'll notice is that most goods in use, including laptops, are very old too. If you'd like to get away to a country that is not faced with consumerism, then you'll enjoy Cuba.
5. The Caribbean
You might not think of a the Caribbean as an adventure vacation destination, but that's not true at all. Yes, a beach vacation is meant to be relaxing, but when you visit places like Jamaica, Curacao, and Saint Lucia, you can go on luxury Caribbean vacations to do just about anything your heart desires.
See the beautiful beaches and landscapes, experience the vibrant culture firsthand, participate in all kinds of watersports, or just unwind while sipping the finest cocktails. In the Caribbean, you can swim with pigs in the Bahamas, or the stingrays in the Cayman Islands. You can enjoy snorkeling or even world-class scuba diving in Belize or Cancun.
You can go bareboat sailing in the British Virgin Islands. Hike the Pitons in St. Lucia, learn about coffee production in the Blue Mountains of Jamaica, or get the party started at the Food & Rum Festival in Barbados. Another way for couples to enjoy an active vacation in the Caribbean is on a cruise.
The best part about a cruise in this region is that you don't have to arrange flights between the islands. Each day you'll wake up in a new port city, ready to discover new things. The Caribbean offers a great combination of fun things to do with relaxation.
You can be as adventurous as you want, enjoy amazing food, and still watch the sunset over the ocean at night with a cocktail in hand.
» You might be interested in the Perfect 10-Day Costa Rica Itinerary.
6. Portugal
Portugal is one of the cheapest destinations in the EU and is a must-try for couples. There are various exciting things to see and do in Portugal, including:
World-class wine – your trip to Portugal will be incomplete if you fail to visit the Douro River Valley. This unique landscape is donned with steep rolling hillsides and beautiful vineyards. Visit various Quintas in the vineyards and get a taste of the finest wine.
Clean beaches – you'll find superb beaches wherever you go in Portugal. You can enjoy activities such as surfing, especially in the northern town of Sagres, or just bask in the sun with your spouse.
Porto is one of our favorite cities in Europe. It's full of port houses where you can go wine tasting, and there are fantastic restaurants and things to do.
Lisbon is a cosmopolitan city with a fascinating and well-designed cable car system. It's a fun city to explore with your partner – stopping often at coffee shops and cocktail bars to people watch.
6. Cappadocia, Turkey
Cappadocia, Turkey, is an area of unparalleled natural wonders. Geologic formations called fairy chimneys — formed from sedimentary rock of ancient volcanic eruptions — are the main draw to the area, bringing thousands of visitors yearly to central Turkey to explore and witness this otherworldly landscape for themselves.
You'll particularly love Cappadocia if you like to hike and explore on foot. Dozens of hiking trails snake through the valley, passing through some of the best outcroppings of fairy chimneys and through ancient churches and villages that were carved into the rock. Hiking through the fairy chimneys is one of the top things to do in Cappadocia, so be sure to save plenty of time for it.
One of the most sought after experiences in Cappadocia is a hot air balloon ride, which is an incredibly romantic activity for couples. More balloons lift off from Cappadocia every year than in any other part of the world. It's a fantastic way to witness some of the area's most awe-inspiring landscape from above and see the beautiful sunrise at the same time.
7. South Africa Safari / Wine / Beach
A South Africa vacation can be as adventurous as you want it to be. Despite what you might have heard about South Africa, it's got a lot more going for it than just safaris, although they are great as well.
The Garden Route – The Garden Route is less of a destination and more of a journey. But a trip to South Africa wouldn't be complete without experiencing it. This stunning stretch of coastal road spans 190 miles along the southern coast
Stellenbosch Wine Route – Strung along a belt of strikingly scenic mountains just east of Cape Town, the Cape Winelands – in particular Stellenbosch – are where much of South Africa's famous wine starts its life. Here is where you'll find some of the oldest settlements in the country, with historic towns set to the backdrop of the Cape Fold mountains.
Kruger National Park – Tucked away in the northeastern corner of South Africa, Kruger National Park is the largest and best-known game reserve in the country. The park is considered one of the best on the continent, offering a truly magnificent safari experience.
8. Oahu, Hawaii
Honolulu, the most popular destinations in Hawaii, is where most visitors to Oahu stay, and its where you'll find a majority of the dining, nightlife and shopping on Oahu. At the end of the beautiful Waikiki beach is the dramatic Diamond Head volcano.
Some of the adventurous things to do in Oahu include:
Shark Diving – Taking shark dives while in Hawaii is a thrilling and unique experience that's not to be missed. These tours will take passengers from the south shore of Oahu into the Pacific Ocean with prime views to see all types of sea life. Green sea turtles, dolphins, and even humpback whales- during the winter and spring- are common sights.
Parasailing – Parasailing is the perfect way to see the island of Oahu from a whole new perspective. Soar above the sparkling waters of the Pacific Ocean, and explore a birds eye view with this thrilling experience.
Ziplining – The Jurassic Valley in Oahu is a 4,000 acre private nature reserve, as well as a functioning cattle ranch. It's a popular tourist destination and filming location due to it's beautiful views and lush rainforest habitat. You can zipline through the jungles of this gorgeous untouched land.
Waterfall Hikes – Some of the water falls are as high as 150 feet, while others are more subdued, and some of the hikes are longer than others, so no matter what your level of fitness, you can meander through the lush vegetation of the island and enjoy the glorious waterfalls.
See our Hawaii Packing Guide.
9. Whistler, British Columbia, Canada
There are dozens of Whistler summer activities to enjoy that will leave you believing that Whistler is truly more of a summer destination than a winter one!
White water rafting – Imagine how exciting a white water rafting trip must be in Whistler with all those glacial runoffs and pristine mountain rivers. The best part is that no matter how experienced or inexperienced you may be, there's a river experience to match.
Fly fishing – If you love fishing or have always wanted to learn, Whistler is a fantastic place to do it. There are many rivers and lakes to fish on, and the abundance of fish make the experience fun and exciting.
Hiking and climbing – Jaw-dropping vistas, ancient glaciers, alpine lakes and wildflower-filled slopes. These are but a few of the wonders you'll lay eyes on while hiking in the Whistler valley.
Bear viewing – This one is my favorite. Who doesn't love bears? Whistler and Blackcomb Mountains are home to more than 60 black bears and cubs. On a tour, you can visit bear dens and wander through pristine alpine meadows and old growth Western Hemlock forests in search of those black bears.
10. Florida
Aptly named the sunshine state, Florida reigns as the most popular holiday destination for its long stretches of sandy beaches, larger-than-life theme parks and near perfect climate all year round. But the beach isn't the only thing there is to do in Florida. In fact, there are dozens of adventurous things you can only do in Florida.
Here are a few activities couples can enjoy together in Florida:
See alligators – The 1.5 million acre Everglades National Park is the only subtropical preserve in North America. The parks residents include over 350 species of birds and more than 600 species of fish along with snakes, turtles, alligators and crocodiles.
Visit Disney World – Disney with its four theme parks, two water parks, Downtown Disney and Wide World of Sports Complex offers something for everybody. You can easily spend a week at Disney facilities alone.
Salt and fresh water fishing – You can go saltwater or freshwater fishing to your hearts content in Florida. Try saltwater sport fishing for blue marlin, wahoo, sailfish, dolphin, kingfish, swordfish, yellowfin, blackfin tuna, redfish, bonefish, tarpon and numerous other sportfish.
Reef Snorkeling – The Florida Keys, at the southernmost tip of the United States, are one of the best places in the United States to go reef snorkeling.
CONCLUSION
If you have been thinking of rekindling the flame with the person you love, how about you try taking a vacation to one of the places discussed in this article. Which other place did you enjoy visiting with your partner? We'd love to hear from you.
Like this post? Share it on Pinterest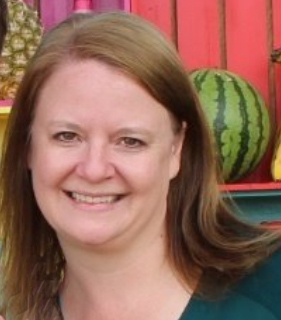 Laura Lynch, creator and writer of Savored Journeys, is an avid world traveler, certified wine expert, and international food specialist. She has written about travel and food for over 20 years and has visited over 75 countries. Her work has been published in numerous guidebooks, websites, and magazines.