All-inclusive resorts have developed a bit of a reputation for not having the most top-notch dining options. You automatically think of buffets, long lines, and mediocre food options. This reputation may or may not entirely be deserved, but one thing for sure is that there are many all-inclusive resorts out there that stand out as quality destinations for the foodies among you.
We've found a number of amazing all-inclusive resorts around the world that really believe in serving outstanding food not just serving the masses. These resorts really lay it on, from chef's tables to unique dining opportunities that will leave you speechless.
In this post, we're going to show you where to find some of the best all-inclusive resorts with incredible food around the world. These are top-notch resorts featuring menus loaded with delicious meals. Some of them are in places you probably would never have thought had all-inclusive resorts.
» Heading to an all-inclusive beach resort? Be sure to take this list of the
best best drinks
with you!
All-Inclusive Resorts With Great Food
1. Le Blanc Spa Resort, Cancun
If you're looking for a super indulgent all-inclusive getaway where you don't have to do anything but relax and be pampered, one of the best resorts is Le Blanc Spa in Cancun. It's also an adults-only resort, which is a bonus.
The Le Blanc dining experience is high end, through and through. Their dining philosophy says it all, "At Le Blanc Spa Resorts food is an art, and we make sure every single meal is a masterpiece."
Savor elevated dining experiences curated by world-class chefs that showcase the best of the world, with the freshest ingredients to take you beyond the confines of flavorful exquisiteness. There are 6 restaurants and 2 bars. Outside of the resort is a plethora of fun things to do.
2. Grand Velas Rivera Maya Resort
The Grand Velas Riviera Maya Resort has some of the best food for an all-inclusive resort in Mexico. They boast of offering gourmet cuisine curated by renowned chefs from around the world.
There are eight restaurants at this resort that offer a la carte dining so you get a feeling of dining out at a restaurant, while staying on the resort. Each of the restaurants has a theme, from French to Asian and Italian, and the decor to go with it.
3. Grand Velas Los Cabos
If you're looking for something a little more luxurious, this Mexican resort at the very southern tip of Baja California just might be the destination for you.
While most people probably won't want to spend the $25,000 they charge for their gold-encrusted taco (it's actually cooked into the tortilla and layered on top of the finished product), there's plenty more to tingle your taste buds at a more reasonable price.
The restaurants feature a variety of tasty seafood dishes, including their trademark fresh-caught sushi, as well as a range of international meals that include house-made pasta, and drinks like their trademark mezcal cocktails.
And as good as the food is the scenery, including the bonfires along the edge of the Sea of Cortez, just add an extra element of ambiance that will make you enjoy the food that much more.
4. Belle Mont Farm, St. Kitts
This luxury resort not only provides guests with a range of gourmet dishes, it actually makes the most of their ingredients right on site. At this unique resort, you're encouraged to savor the authentic West Indies culinary experiences prepared just for you from locally grown ingredients by their creative resident chefs.
This eco-friendly farm has six different restaurants and bars to choose from, and there's something for everyone on the menu with options ranging from fruit-based dishes to lamb stew, to international cuisines, and everything else in between.
Their Farm Table is one of the coolest concepts of a resort that we've seen. Twice weekly, guests gather around a 30 foot "Farm Table" to partake in an evening of reverie, companionship and seasonally rotating fare brimming with West Indian cuisine.
5. Saffire Freycinet, Tasmania, Australia
Okay, this one isn't exactly around the corner unless you live in the South Pacific, but if quality dining is the driving force behind your getaway decisions, this resort in Tazmania, Australia, just might be worth the trip.
They've got their own restaurant called Palate, which is regularly ranked among the best in all of Australia, but they have other options that pack a little more adventure into the dining experience.
Saffire Freycinet features plenty of fun an exotic ways to get your culinary fill, including visiting the vineyards at local wineries, attending cooking demonstrations with some of the resort's top-flight chefs, and wading into the water to go hunting for oysters. This resort is both an enjoyable destination and a refreshing experience rolled into one.
6. Twin Farms, Vermont
This 300-acre getaway in southern Vermont has a lot of things going for it: the scenery is beautiful, you can quickly lose yourself in the 18th-century structures around the property, and it was even once the home of a Nobel Prize-winning writer by the name of Sinclair Lewis. Today it's a Relais & Chateaux 5-star hotel with an incredible all-inclusive dining experience.
On top of all that, Twin Farms is also known for its top-notch dining, featuring its famous and award-winning multi-course dinner feast. Starting off with a champagne cocktail hour, the meal itself includes locally sourced ingredients both from the farm itself as well as other nearby sources.
As if that wasn't enough, Twin Farms sends its guests home with a gourmet lunch box so you can take one last meal with you (and anticipate the next time you get to visit).
7. Blackberry Farm, Tennessee
You wouldn't expect to find a culinary hotspot on a rural farm outside of Knoxville, Tennessee, but that's exactly what you'd discover at Blackberry Farm, a Relais & Châteaux resort in Walland, Tennessee. They've got their own on-premise brewery, bakery, creamery, charcuterie, and even a humongous wine cellar that contains nearly 200,000 bottles of wine.
The base package includes meals served in a beautiful, 19th-century outbuilding, but for an extra fee, you can take tours of the farmstead and vegetable garden before wrapping it up with a glass of whiskey and a cheese tasting in the barn.
Conclusion
Staying at an all-inclusive resort doesn't have to mean a series of unsatisfying meals, because the resorts above are just some of the many options available to visitors who want quality dining options as a part of their vacation package.
Like this post? Why not share it on your Pinterest board?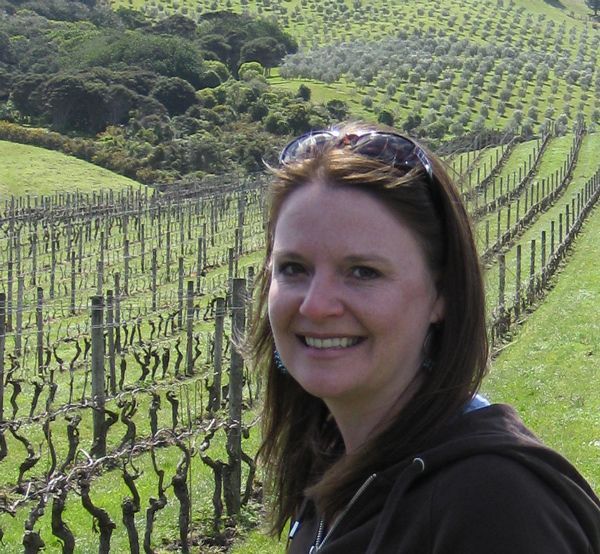 Laura Lynch, creator and writer of Savored Journeys, is an avid world traveler, certified wine expert, and international food specialist. She has written about travel and food for over 20 years and has visited 70+ countries.