Most people visit Iceland for its incredible landscapes, hiking, and waterfalls, which makes it the perfect country for a road trip. Whether you plan to go on a few day trips from Reykjavik or complete the entire ring road, you're guaranteed to have a great adventure and see amazing things on these Iceland road trips.
Route 1, also called the Ring Road, wraps a complete circuit around Iceland. The total distance of the road is 1,322 kilometres, or 821 miles. Along the route, you'll be able to stop off at many of Iceland's major tourist attractions.
However, there are a few offshoots that will take you to both the peninsulas and the interior of the island. If you were to drive the entire ring road, and see everything along the way, you'd need at least 10 to 14 days to do it justice without spending every minute on the road.
We know that many people don't have that much time to spend, so we've segmented out a number of different road trip routes that you can pick and choose from. Put them all together for a complete journey around Iceland.
How to Get Around in Iceland
There are two ways you can get around on these road trips, other than going on a group trip. You can rent a car (I always book through DiscoverCars.com to save money) and stay at hotels or Airbnbs along the way. Or you can rent a camper van and have a self-contained place to stay. Both have their pros and cons.
Renting a camper van is a unique and awesome way to experience the country, but it can also cost more than a hotel and you'll need to be prepared to cook your own food and find a shower and facilities, when needed.
Here are some of the frequently asked questions about renting a camper van in Iceland:
How much does it cost to rent a camper van in Iceland?
Depending on the type of camper you rent (ranging from a basic van to a fully equipped motorhome), and what services are included, camper rentals start at around $100 USD per day and can go up to $600 per day.
Some things that may or may not be covered are insurance, unlimited mileage, a free extra driver, and shuttle service from the airport to the rental location. These inclusions can greatly affect the price.
Can you park and sleep anywhere in Iceland?
Car or camper van camping is not allowed outside of designated areas in Iceland. Always be respectful of the land and the locals! There is no camping allowed on private land and you can't take your vehicle off-road and park where ever you want.
At many of the tourist attractions there will be signs posted prohibiting overnight camping. Always look for signs! However, there are plenty of places you can camp overnight. The best option is a designated campground. You can find a list of them here, so you'll be able to plan your trip.
Most Popular Iceland Road Trips
Golden Circle Road Trip
Number of Days: 1-2
Starting point: Reykjavik (or Reykjavik International Airport)
Ending point: Reykjavik or onward
Driving time: 4 hours 20 minutes
Distance: 282 km (175 miles)
The Golden Circle is hands down the most famous of all road trips in Iceland. A large part of its popularity can be attributed to convenience, as it's a short road trip and located near Reykjavik and the international airport.
However, anyone who has actually driven it, will agree there's much more to it than just convenience.
The Golden Circle starts in the capital of Reykjavik. It's thus the natural starting point of any Iceland itinerary, regardless of length.
The island is worthy of several weeks of your time, but if you only have a few days, this little tourist route is a particularly good choice.
Within the span of just a single day, it'll take you around three of the top landmarks in Iceland including Thingvellir National Park, the Geysir Geothermal Area, and Gulfoss Waterfall.
Each of these places are absolutely spectacular and together represent most of what Iceland is famous and loved for.
On the way, you may also choose to stop by Kerid Crater (a big volcano dome you can walk down into) and Secret Lagoon (a great alternative to the more expensive Blue Lagoon), as well as have lunch at Fridheimar (a lovely restaurant specializing in tomatoes, located in an actual greenhouse). You won't regret either of those detours.
If you want to turn this into a 2-day road trips, you can stay at the Hotel Gullfoss or at a nearby guesthouse, Jaðar The Old House or Holiday House, which are located on a horse farm, where horse riding and other activities can be arranged.
By the end of the long, but highly interesting and rewarding day, you may wish to drive back to Reykjavik to be ready for your next road trip. We suggest you celebrate the day's 280 km adventure with a nice meal and a pint at the authentic pub, Íslenski Barinn.
Make sure you are well rested by spending the night in a nice guesthouse, such as the Alda Hotel. It's not just conveniently located, but also top-rated and fairly priced.
Snaefellsnes Peninsula
Number of Days: 1-2
Starting point: Reykjavik
Ending point: Stykkishólmur
Driving time: 4 hours 15 minutes
Distance: 308km (191 miles)
Snaefellsnes Peninsula is located in the West of Iceland as it forms one of the 'fingers' sticking out of Iceland's West. It's a piece of land known for its dramatic coastline with basalt cliffs and amazing views over the Atlantic.
You can travel to Snaefellsnes Peninsula in Iceland on a day trip from Reykjavík or make it a part of a Ring Road trip around the whole country. In the direction from Reykjavik, follow the Ring Road until you reach Highway 54, then head west towards the Snaefellsnes Peninsula.
It takes about 2 hours to reach the Peninsula. In the Southern part of the peninsula, you'll come across magical cliffs. Þúfubjarg (Thufubjarg) Cliffs are alive with bird life and offer stunning views over the wild ocean.
In the distance, you'll see the unique Lóndrangar Cliffs with its pinnacles sticking out near the sea.
At the westernmost tip of the peninsula lies the Snæfellsjökull National Park with a glacier of the same name sitting atop a volcano.
The entrance to the national park is free so feel free to explore to your heart's content. In the North, before reaching the town of Stykkishólmur, you can make a quick stop by the cone-shaped Kirkjufell Mountain and a small, but gorgeous, waterfall called Kirkjufellsfoss.
If you want to take it easy, spend the night at Stykkishólmur, the largest town on the peninsula with just 1,000 inhabitants. This cute town has appeared in the 'Secret Life of Walter Mitty' film starring Ben Stiller.
A good place to spend the night is the hotel Hótel Egilsen near Stykkishólmur's harbour. The town also has some excellent restaurants. I can highly recommend Sjávarpakkhúsið by the harbor, with fresh fish and seafood as well as a few comfort food options such as pasta.
From here, you can head back to Reykjavik, or continue on your road trip journey to see more of Iceland.
Westfjords Road Trip
Number of days: 4
Starting point: Ferry Baldur in Stykkishólmur
Ending point: Holmavik
Driving time: 12 hours (plus a ferry)
Distance: 603km (375 miles)
A road trip of the Westfjords begins as you board the ferry in Stykkishólmur in the north of the Snæsfellsnes Peninsula. Ferry Baldur crosses Breidafjördur Bay to Brjanslaekur on the south coast of the Westfjords cutting off a huge 300 km drive around the coast north of Borgarnes.
Once in the Westfjords the road trip follows the coast, snaking up and down the fjords to Hólmavík in the far north. The entire route is 650km and really needs three nights to make it enjoyable and safe.
The region breaks down into three distinct sections with stops being made in Patreksfjörður in the south, Ísafjörður in the far north west and Reykjanes or Hólmavík in the east of the region.
There are lots of options of places to stay and eat but a firm favorite is Tjöruhúsið restaurant on the harbourside in Ísafjörður.
The owner/chef explains and serves each dish he has prepared in the all you can eat seafood buffet. The food is Icelandic in every way, delicious and served in unique style.
The road trip visits Látrabjarg Bird Cliffs busy with puffins in the summer months and the most westerly lighthouse in Europe closely followed by Garður BA64, a steel shipwreck on a beach.
The Westfjords has a number of large waterfalls but the most famous is Dynjandi, with a massive 100m fall fanning out like a veil across the hillside.
As the road heads north, the landscape becomes more remote and the road is mainly gravel tracks with long fjords and high mountains.
The north is all about the scenery, although the weather can change rapidly, making some views fade into the mist. The wild north is also home to Arctic foxes and encounters with them are not uncommon.
From here you can continue on to the north coast road trips that are listed below, or you can return to Reykjavik.
Heading South From Reykjavik
Westmann Islands
Number of days: 1 or 2
Starting/ending point: Landeyjahofn
Driving time: 1 hour 25 minutes
Distance: 33 km (plus a ferry) (20 miles)
The Westmann Islands are the perfect addition to your Iceland road trip. The islands – also known as the Vestmannaeyjar Islands – are easily reached by ferry from Landeyjahöfn which is close to the well-known Seljalandsfoss at the Ring Road around the island.
Landeyjahöfn would be your start and end point of this small road trip. When visiting the Westmann Islands, you're actually just visiting one island: Heimaey, the largest and only one that's inhabited.
Two days would be enough to see all of Heimaey. Heimaey has only one small town and the rest is all about dramatic cliffs, volcanoes and puffins.
Drive along the coast to the southern Stórhöfði peninsula, one of the windiest places in Iceland. You'll have a great view, pass some local sheep and get to one of the best puffin viewpoints on the island.
Heimaey is home to one of the largest puffin colonies in the world during summer time. Drive back to town to spend the night there. The next day is about volcanoes. Both the Eldfell and Helgafell are close to the small town on the island.
Eldfell is the largest one and offers great views over Heimaey and the surrounding Westmann Islands. Drive to the base of the Eldfell for the start of a one hour climb.
Other highlights close to the Eldfell volcano are a visit to the Eldfell lava fields – where the lava covered part of the town in 1973 – and the black Skansinn church.
Take the last ferry back to Landeyjahöfn to end this two day road trip and continue exploring the south of Iceland.
Reykjavik to Vik
Number of days: 1-2
Starting point: Reykjavik
Ending point: Vik
Driving time: 3 hours 15 minutes
Distance: 215km (134 miles)
An easy introduction to driving in Iceland is to rent a car and drive the bit of the Ring Road that goes from Reykjavik to Vik.
This part of Iceland's South Coast has many famous spots to see, but the road is typically driveable year-round, making this a great road trip if you plan to visit Iceland in October through March.
Important stops along the way include Seljalandsfoss and Skogafoss, two gorgeous waterfalls that you can easily visit from your car year-round. You should also spend some time in the Skogar Museum learning about what life was like in this part of the country in centuries between when the Vikings came to Iceland and today.
When you get to Vik, you will want to spend some time visiting the black sand beaches of Reynisfjara and head out onto the magnificent Dyrholaey peninsula.
There are also two fabulous traditional Icelandic Red Roof churches in the area. One is in Vik, the other is the Reyniskirkja near the beach. This is a great road trip if your short on time.
While you can technically complete it in one day, you can also stay in Vik overnight (or even for two nights) so that you can see more of the area before heading back to Reykjavik.
Vik to Jökulsárlón Lagoon
Number of days: 1-2
Starting point: Vik
Ending point: Jökulsárlón Iceberg Lagoon
Driving time: 2 hours 32 minutes
Distance: 193km (120 miles)
Although many visitors to Iceland end their south Iceland itinerary in Vik, you'll see much more diverse landscapes if you continue your road trip from Vik to Jökulsárlón lagoon.
It is one of the most fascinating regions of Iceland, as the majority of it is covered in either glaciers or lava fields. The Jökulsárlón Lagoon is known for its massive icebergs that float throughout the lake. To see the icebergs and the glacier up close, you can take a boat tour or kayak around the icebergs.
Across from the lagoon, situated next to a narrow passageway to the ocean, large chunks of ice sparkle like diamonds on a black sand beach.
Diamond Beach, as it is aptly named, is a popular photo spot in Iceland. The chunks of ice break off icebergs as they make their way to the ocean and wash ashore, covering the beach as far as you can see.
There are also some great hikes in Vatnajökull National Park, which is on the way from Vik to Jokulsarlon Lagoon. The hike to Svartifoss is one of the most popular in the park.
Known for its unique rectangular lava columns that surround the waterfall, Svartifoss is one of the best waterfalls in Iceland. The waterfall is said to be the inspiration for the interesting architecture of Reykjavik's Hallgrimskirkja church.
The hike to Svartifoss is a 3.5 mile loop, on an easy, well-maintained trail. Although you can see all of this in one day, if you give yourself at least one night at a remote hotel such as Magma Hotel in Kirkjubæjarklaustur, you'll have more time to explore, relax, and experience this desolate, yet fascinating area of Iceland.
Höfn to Seyðisfjörður
Number of days: 1
Starting point: Höfn
Ending point:Seyðisfjörður
Driving Time: 3 hours 12 minutes
Distance: 212 km (132 miles)
Many tourists on Iceland road trips don't make it past Höfn. However, those who venture further through the Eastern Fjords of Iceland are rewarded with breathtaking scenery often without another soul in sight. Departing from Höfn, this stretch of your road trip will take you as far as Seyjdisfjordur.
While the direct drive time from Höfn to Seyjdisfjordur is only 3 hours 12 minutes (212km), we'd recommend factoring a full day for this drive. Start by heading to Stokksnes to witness the incredible Vestrahorn mountain.
This is one of the most dramatic landscapes in Iceland, with the rugged mountain rising 454 metres (1490ft) up out of the black, rippling sand. It is also one of the best places in Iceland for photographing aurora, if you're visiting in winter.
Stay near Höfn the night before to be in prime position should the northern lights make a magical appearance. We like the Vikingcafé guesthouse. It's a waterfront property that includes free parking, breakfast, and entry to the mountain (900 ISK ~$6.50).
Even if you're not staying there, you can grab a bite to eat there. From Vestrahorn continue on towards Egilsstaðir. While there are no real sights to see on the route to Egilsstaðir, you will have your nose pressed to the window as you zig-zag up the coast.
With sweeping views out over the coast and mountain landscape, you will find plenty of places to pull over and take in the stunning scenery.
If you're visiting during summer months, you'll have to option to detour slightly to visit Litlanesfoss and Hengifoss waterfalls. Otherwise head past Egilsstaðir to the charming village of Seyjdisfjordur.
Take some time to explore this picturesque town with its colorful buildings and follow the rainbow pathway to the pretty blue church.
Spend the night here at the Langahlid Cottages & Hot Tubs before continuing back through Egilsstaðir for the next leg of your Iceland road trip the following day.
North Coast Road Trips
Seydisfjordur to Akureyri
Driving from Seydisfjordur on the east coast of Iceland to Akureyri on the north coast is an easy drive and one that can easily be done in one day.
The landscape is constantly changing across this 340 km (211 miles) journey. Dettifoss waterfall is one of Europe's most forceful falls and is a must-visit in this part of the country.
The deep canyon below sets Dettifoss apart from other Icelandic waterfalls, which often see the water released from high on a mountain, onto the flat ground below. The sight of the water pounding into the narrow canyon is mesmerizing.
For the best views of the Dettifoss waterfall, head to the western side of the falls, where there are excellent viewing platforms. Also visit Selfoss waterfall, nearby.
Lake Mývatn is a large lake in Iceland and the home of many of the local plants and animals. It's an area perfect for hiking and fishing. Nearby is Hverir, a large geothermal reserve.
Boiling mud spurts up from the ground and steam abounds, in a scene that wouldn't look out of place in a sci-fi movie. Visit nearby Gamli Bærinn at Reykjahlíð for a hearty bowl of Icelandic lamb soup. Akureyri is Iceland's second-largest town and is unofficially known as the capital of the north.
A picturesque town that sits alongside a fjord, a day is not enough time to visit Akureyri.
Hiking and historical tours that take in the specific type of architecture found in Akureyri are some of the key things to do here.
It is also the base for many of the whale watching and puffin sightseeing expeditions. Don't miss getting a seafood fix from Akureyri Fish and Chips and ice cream from local favourite, Brynja.
As one of the largest cities in Iceland, Akureyri has many accommodation options that are perfect for an overnight stay. For a view of the fjord, choose a hotel that is close to the waterfront.
Dettifoss Waterfall to Dalvik
Number of days: 2
Starting point: Dettifoss Waterfall
Ending point: Dalvik
Driving time: 4 hours 45 minutes
Distance: 312 km (195 miles)
The north coast of Iceland has quite a few gems that are worth planning an extended road trip for. Whether you start your journey in Egilsstaðir, on the east coast, or are coming from Akureyri in the west, there are many things to see on the stretch of road between Dalvik and Dettifoss waterfall.
The magnificent Detifoss waterfall in Vatnajökull National Park in northeast Iceland is a part of the Diamond Circle route that includes Lake Mývatn.
Unlike the route above, this road trip includes the horseshoe-shaped canyon Ásbyrgi, and the fishing town of Húsavík. Another great natural attraction to visit in the area is Viti Crater in Krafla Volcano. The lake inside the crater appears bluish-green and is a stunning sight to see.
For a little adventure, head to an ancient cave named Grotagja where you'd have to crouch and crawl to see beautiful natural pools. From here, head to Lake Mývatn to admire the flora and fauna around. While in the area, don't miss out on a hot spring bath at Mývatn Nature Baths.
Iceland's second-largest city, Akureyri, is only an hour away and it is the perfect place to get gas for your car, and stock up on food. Most people opt to visit the western region of Iceland from here, but a thirty-minute drive north of Akureyri would bring you to the village of Dalvik.
What makes this coastal drive special is the lake facing cottages at Ytri Vik. From this town, you're only a short ferry ride away to the Arctic Circle. Watch the sunrise or sunset from this magical abode and it'll put Iceland in the topmost position in your memory bank.
CONCLUSION
All of these road trips in Iceland will get your into the countryside seeing amazing things like dramatic waterfalls, glaciers, and wildlife.
So whether you choose to take just one or two, or drive the entire circumference of the island, you'll feel like you've discovered something new and exciting. We'd love to hear your experiences, so leave us a comment below!
Like this post? Why not save it to Pinterest?
FOLLOW US on Pinterest, Instagram, Facebook for more great travel inspiration and tips.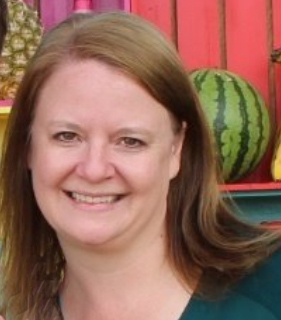 Laura Lynch, creator and writer of Savored Journeys, is an avid world traveler, certified wine expert, and international food specialist. She has written about travel and food for over 20 years and has visited over 75 countries. Her work has been published in numerous guidebooks, websites, and magazines.