In this guide you'll learn all about Americans traveling to Cuba and how to go about planning your own trip.
(Note: This information is based on our experiences traveling to Cuba as Americans for journalistic activity. If you want to travel to Cuba as an American, you should consult an authority for up-to-date information on Americans traveling to Cuba. Here is the official State Department reference page. A good summary of the official information is here.)
If there ever was a destination that American travelers have pent up desire to visit, it's Cuba. Americans have been restricted from traveling to Cuba for half a century, due to embargoes placed on trade and interaction between the two countries. While former president Obama eased restrictions, and reopened the U.S. Embassy in Havana, former President Trump reverted those policies in 2019.
The restrictions that were eased in 2017 were reinstated in 2019, making it apparent that travel to Cuba for Americans will be restricted for the foreseeable future. Don't fret, however. Self travel to Cuba is still possible under one of 12 categories outlined below, or through a guided tour. There are many ways you can visit Cuba legally, so don't be scared off.
⇒ Planning a Cuba trip can be overwhelming.
ViaHero
makes the process easy by having a Cuban local plan your trip – and make sure you're traveling legally. Let a ViaHero local help you find authentic experiences in Cuba. Use the coupon code
SAVOREDCUBA
for a 5% discount at checkout.
Click to Learn More
Like this post? Please share on your Pinterest board using the PIN button on the left.
Can Americans Travel to Cuba?
Can U.S. citizens travel to Cuba freely now? The answer is still no, but there are legal ways for Americans to travel to Cuba. Americans are still not officially allowed to do tourist travel to Cuba, but travel for other purposes is allowed, if your travel is for any of 12 specific reasons.
Although the situation is still regularly changing, we are happy to pass on the information we have, in hopes of encouraging you to consider your options for visiting this wonderful destination. Before 2014, travel was tightly restricted, meaning most Americans weren't allowed to go.
Those with business in Cuba had to apply for a license from the government. The 2014 announcement changed the lengthy application process into a simple declaration of your reason for visiting Cuba. There are 12 legal options, however tourism (read: a week at the beach) is still not allowed.
There is currently a State Department warning to U.S. Citizens not to travel to Cuba due to some strange happenings at the U.S. Embassy that are still unanswered, but no travelers have been involved in the incidents.
However, you CAN still travel to Cuba. If you fall into one of 12 categories of authorized travel to Cuba, you can go visit Cuba. With 11 of these categories, you may travel unaccompanied. But if you choose the educational activities/people-to-people category, you will have to book a group tour.
What are the 12 approved categories of travel?
At this time, any American who fits into these 12 categories can travel to Cuba. The categories are fairly broad and cover a lot of situations, and travelers are now able to self-govern whether they fit into a category.
Family visits
Official business of the U.S. government, foreign governments, and certain intergovernmental organizations
Journalistic activity
Professional research and professional meetings
People-to-people educational activities
Religious activities
Public performances, clinics, workshops, athletic and other competitions, and exhibitions
Support for the Cuban people
Humanitarian projects
Activities of private foundations or research or educational institutes
Exportation, importation, or transmission of information or information materials
Certain export transactions that may be considered for authorization under existing regulations and guidelines.
We traveled under the "journalistic activity" category, with the intention of researching and writing about Americans traveling to Cuba for our website and others. The activities we planned for ourselves revolved around those intentions, and we tried to keep a tight schedule based on journalistic pursuits.
If you feel that you fit into one of the categories (except for educational activities/people-to-people), then you are free to create your own schedule and make your own arrangements in the country, just like you would anywhere else. A physical license or prior approval from the government is not required.
However, you still must keep detailed records of your spending for up to five years and have a detailed, written schedule that shows you kept a full-time schedule relevant to your chosen category. People-to-people trips and educational activities can be set up through a licensed agency.
If you really don't fit into any of the other categories on your own, you can book a people-to-people exchange that meets the requirements of travel. These trips are rather expensive (think $4000 for a 5-day trip) and they don't offer much flexibility. You will be involved in pre-arranged activities without much free time to explore on your own.
If you really want to get to Cuba now and honestly can't think creatively enough to fit into one of the allowed categories, a people-to-people trip is your best bet for traveling to Cuba. However, most travelers can arrange a trip that fits into the Support of the Cuban people category.
What Is it Like in Cuba?
Before you go, you should be aware that Cuba is still very much a developing country. It's a beautiful place, with amazing beaches and views you can't imagine, much like other Caribbean destinations. But it isn't nearly as stable and built up as other countries. It's really like stepping back in time, which I find to be one of the most fascinating parts of visiting Cuba right now.
One of the main reasons why the gates have not been opened fully to U.S. tourists is because of the lack of necessary infrastructure set up to handle that kind of flood of travelers. Read this great overview by Borders of Adventure for more information and insight into Cuba's frustrations and fascinations.
How to Get to Cuba
Flights to Cuba from USA
Several major airlines now offer flights to Cuba from USA. The airlines JetBlue, United, Delta, American, Southwest, and Alaska all offer daily flights to Havana from U.S. cities including NYC, Los Angeles, Tampa, Fort Lauderdale, Miami, Charlotte, and Atlanta. And because these are major airlines, you can book from your home city with a layover and use sites like Kayak.com to find deals.
Previously, you had to book a charter flight to Cuba from the U.S., which was the case when we went. While you can still do so, they are generally they are expensive, sporadic and difficult to arrange. It's now easier to book on a major carrier.
Other Flight Options for Approved Travelers
It will come as no surprise that Americans have been traveling to Cuba for many years by circumnavigating the system. It was once a regular thing for Cuba's customs officers not to stamp the passports of American citizens, instead stamping the tourist visa, so they could travel to Cuba without being flagged upon re-entry to the U.S.
However, officials now ask if you're a U.S. citizen, and often stamp passports. So it's still best to know your travel category and have an itinerary to match. We were already going to be visiting Mexico City, so it made sense for us to use it as a port to access Cuba.
Major airports in Mexico and Canada, as well a few other Caribbean destinations are also convenient. If we hadn't been going to Mexico City anyway, we would have flown out of Vancouver, BC. As approved travelers, we booked our flights directly on Cubana Aviacion.
You want to book as far in advance as possible, and there aren't a huge number of flights per day to choose from, but you can book it online yourself using your credit card. The cost of a round-trip ticket to Havana from Mexico City on Cubana is approximately $350. We were not asked, but you may have to check a box stating which category of travel you are declaring.
How to Get a Visa for Cuba
If you charter a flight from the United States, go through a Cuba Travel Services Provider, or go on a People-to-People tour, your travel visa for Cuba will be included in the price of the ticket, and the details of the visa will be taken care of by the provider.
If you fly through another country, such as Mexico, or on a major airline, like JetBlue, you will be required to purchase your travel visa before boarding the plane to Cuba. We purchased our visa at a desk that was set up before we got in line at Cubana Aviacion to check in for our flight to Havana.
The person at the desk took our $20 and gave us a card to fill out with our name, date of birth, citizenship and passport number. You can pay in CUC (but you likely won't have CUC yet), U.S. dollars, Euros or the currency of the country through which you're traveling.
Some airlines have you purchase the visa prior to arriving at the airport, just check with them to be sure you get the documentation you need.
Travel Medical Insurance
If you're an American citizen, you are required to have medical insurance coverage for the duration of your stay in Cuba that is backed by a non-U.S. provider. We don't usually purchase medical insurance when we travel because our regular medical insurance covers us internationally, but in Cuba our own medical insurance would not be valid, as it is provided by a U.S. company who is not allowed to do business in Cuba.
I did a lot of research on various companies before settling on which insurance to purchase. I would suggest you just go the easiest route and purchase medical insurance through the Cuba medical provider, Asistur S.A., before leaving for your trip.
This is the easiest, fastest, most guaranteed way of covering yourself. It may cost a few dollars more than another company, but even the so-called international plans I found online were backed by U.S. companies. And though they told me both over the phone and in online chats that they would work in Cuba, I was never sure.
Here is what we did:
Go to the Cuban Adventures website and click Purchase Asistur Travel Insurance from Cuban Adventures.
American citizens are required to have the highest level of coverage (Special). It provides medical coverage, plus some luggage and travel assistance. If you usually purchase travel insurance for your trips, you would want to purchase that in addition to this medical coverage.
Click Book Now, put in your travel dates and information and submit the form. Within a few hours or up to two days, you will receive a confirmation and method of payment. As soon as you submit the payment, you'll receive printable coverage forms, which you will want to have on hand when you arrive at the airport in Cuba. I suggest making a copy or two and keeping the form in different spots in case one gets lost.
You may or may not get asked to present proof of medical insurance when you arrive at immigration in Cuba. Nick and I went through separate agents at the same time. I was asked for proof; he wasn't. If you are asked to show proof of insurance, but don't have it, you will be directed to a booth where you can buy insurance from Asistur S.A. for the same cost.
Do not try to enter the country without medical insurance. You might think you can get away with it, but if anything happens and you need medical assistance, you must have coverage!
Getting Stamped
As I've already mentioned, it used to be that U.S. passports were not stamped, but that's no longer a guaranteed thing. If you really don't want a stamp, you can ask the immigration agent to stamp the visa only. They may or may not oblige.
If you're traveling in an approved category, you need not worry whether your passport is stamped or not. When we came through immigration, my passport was not stamped, while Nick's was. However, on the way out of the country, neither of our passports were stamped. So, if you want a stamp as a souvenir, you should ask to make sure you receive one.
Beware of Other Flyers
Just a quick note about commercial flights into Cuba. It hopefully goes without saying, but never agree to check or carry anyone else's luggage aboard the flight. We were approached by a man outside of the check in counter who saw that we had very few bags and wanted us to help him out by checking in a number of his bags.
The airline only allows a certain amount of luggage per traveler, and many Cuban citizens are bringing back a large amount of stuff. You might think it's nice to do someone a favor like that, but it's never a good idea to check someone else's luggage.
Money in Cuba
Cuba has two currencies, the CUC and CUP. CUC (called convertible peso or dollar) is used for most things that a tourist will do in Cuba (merchants and restaurants). It is a 1:1 exchange with the U.S. dollar.
CUP is the national peso and is mostly used amongst locals. It has a 24:1 exchange rate with the U.S. dollar. Unless you are wanting to buy groceries from markets or eat at "pesos", which are cheap roadside food stalls, you probably won't ever need CUP.
Learn more about the two currencies in this dual-currency FAQ.
The most important thing to note for U.S. visitors to Cuba is that U.S. credit and debit cards are not accepted in Cuba. We've heard accounts that some cards are now being accepted in some places, but we never came across that situation. It's best to assume you will not have use of any of your cards in Cuba.
You need to go there prepared with the cash you will need to cover your budget, plus extra in case of emergencies. If you do run out of cash, you can use Western Union in a pinch, but it's best to make a plan and stick with it.
When you change U.S. dollars in Cuba, the Cuban government levies a penalty of 10% just because you are changing dollars. Then they levy a 3% financial transaction charge. So in total you are docked 13% just to exchange dollars.
You can see why we struggled with which currency to take with us, because we knew we would automatically lose 13% if we took dollars. Sure, it's easiest to take dollars, but you'll get 87 CUCs for every $100 you change. If your budget is $1000, you'll end up with only $870, which we can all agree is pretty bad. So, what's the alternative?
We were coming through Mexico, so we thought it would be easy to get Mexican Pesos to exchange, but then we learned that the second worst exchange rate is with Mexican Pesos. So your best bet is to exchange your dollars into Euros and take Euros with you to Cuba. If you have a bank account somewhere like Bank of America, you'll be able to order Euros online for delivery directly to you or your nearest bank.
If you're like us and only have an online bank account that doesn't have exchange services, you may have to open a temporary bank account. Canadian dollars are also a good solution. The exchange rate varies on a daily basis so be sure to check it before you go.
Where to exchange money:
The best exchange rate is at a bank.
The next best exchange rate as it a Cadeca. A Cadeca (Casas de Cambio which means House of Exchange) is a government exchange facility. They are located at many resorts and hotels, and at locations all over the Island.
The next best rate is at the airport Cadeca. There are two, so if one has a long line, switch to the other.
The worst rate will likely be found over-the-counter at a hotel, but this might also be the easiest way to exchange, so if you don't want to put in the effort to seek out a cadeca, hotels are a good option.
Do not take travelers cheques. Not only will you pay a commission to exchange them, if you lose them you can't get them replaced in Cuba.
Where to Stay in Havana
In Cuba, hotels are few and really good hotels are even fewer. Plus, Americans aren't allowed to stay at most hotels. There is a list of places where Americans cannot spend money in Cuba. If you really want to stay in a hotel, be sure to book far in advance.
Depending on the time of year, I'm talking up to 6 months in advance. We were in Cuba during the high season around Christmas. By the time we booked hotels in July, it was too late to get the needed four days in a hotel.
Hotels in Havana
Some of the best options for hotels are the Parque Central, Hotel Inglaterra, Hotel Santa Isabel, and Hotel Saratoga. If you want to stay in a good, modern hotel with good ratings, you'll be spending around $300 a night.
During high season in Cuba, if you want to stay in a hotel, expect to pay premium rates and book really far in advance (like 4-5 months). I'm actually glad we weren't able to find a hotel, because it forced me to think outside the box, which is the way to go in Cuba.
We found a really great Airbnb apartment on the top floor of an apartment building in the middle of Old Havana that was huge and had a fantastic balcony overlooking the streets of Havana. It was our first time staying in an Airbnb, and we were a little apprehensive, but there was no need.
If it's your first time staying in an Airbnb, read this guide on 7 Airbnb Tips for First Timers.
Casas Particulares in Havana and the countryside
Casas Particulares are how Cuba deals with lack of hotels. Cuban residents can rent out an extra room in their home to tourists. They pay a monthly government tax and receive government inspections to ensure their accommodation is up to par.
A typical casa particular costs around $25 a night. It generally amounts to a room in a private home, sometimes with a private bathroom and other amenities like air conditioning, optional breakfast and other meals for an additional cost, etc. Each accommodation is different, so when you book you need to make sure what is included and that it meets your specifications.
Casas particulares are available throughout Cuba, not just in the main cities. They can be booked through word of mouth or through a website, like this one. Owners can be contacted via email or by phone to confirm your booking. It's a good idea to have accommodations booked before you arrive. Even a little bit of broken Spanish is enough to secure your room. Use Google Translate to send an email.
Airbnb Options in Havana
We were already familiar with Airbnb, so we first checked out the possibility of finding an entire house or apartment, before looking into Casas Particulares. We were pleasantly surprised to find a number of ideal Airbnb accommodations available in and around Havana.
For Americans traveling in Cuba, Casas Particulares are a really great accommodation option. They are plentiful, within the guidelines for individuals traveling in an approved category, and inexpensive.
Immediately, I zeroed in on one that looked perfect for us in Old Havana, called Melvis House. It was a 2-bedroom entire house rental on the top floor of a building in Old Havana with a view that looked incredible and air conditioning.
We're the type who like our space, so having the entire flat to ourselves was appealing, even though it was more space than we needed. It was renting for only $70 a night. It's clean, spacious, with two nice bedrooms, new windows and two large balconies with amazing views.
Booking through Airbnb is convenient since you can pay through their website and there's no need to speak to anyone over the phone. I highly recommend checking out Melvis House for your stay.
Arriving in Cuba
As you can imagine, the Havana airport is smaller than would be ideal to handle so many passengers. This will be your first glimpse into the strained infrastructure in Cuba. Now you will see why allowing a flood of new tourists into the country all at once is a bad idea.
Transportation
Most places you might be staying will offer to set up a taxi ride for you at the airport. If you like the peace of mind of having someone waiting for your arrival, then by all means, book a ride in advance. It will cost approximately $25-30 CUC for a taxi ride to Old Havana.
If you don't pre-book a taxi, there is a taxi booth inside the arrival hall where you can pay for a taxi ride. When you arrive in Old Havana, you'll find bicycle taxis at the ready all over the place to take you within the immediate area.
There are also coco taxis – cute little motorized yellow cabs that look like they came straight out of a Looney Toons episode. They are called Coco Taxis.
Any of these options will cost 3-4 CUC for a 5-block ride. But make sure to negotiate the price before accepting the ride, and always have exact change. If you don't, ask the driver if they have change before you embark.
We paid twice as much as necessary once because no one had change when we arrived at our destination. The other option for taxis – especially if you're going a longer distance – is the much loved classic American cars, many of which are currently being used as taxis in Havana.
You can find them waiting to give you a ride around the outskirts of Old Havana. The streets are narrow, so the cars often wait near the plazas or along the Malecon.
Cash
The airport will be your first opportunity to exchange money for CUC, which you will need to pay the taxi driver and to get around before you're able to find a bank or cadeca in the city. For us, it was just easier to exchange the cash we needed for our trip at the airport cadeca and we were able to get a decent rate that was acceptable to us.
You will likely find a better rate at a bank or a cadeca located in the city, but is it really worth the hassle? To exchange money at the airport, exit the airport terminal and look to your left and right. There are two cadecas located just outside the main doors. If one has a line, try the other!
Since we were unable to draw out cash from an ATM during our trip, we established a budget beforehand and had all of the cash we would need for the trip with us. If you're going to be in Cuba for longer, it would make sense to exchange cash in intervals rather than all up front.
Wi-fi in Cuba
Some residents of Cuba have cell service and Internet connections in their homes, so it seems a little strange to be a visitor and not have those same conveniences. Finding Internet and Wi-Fi in Cuba can be difficult, especially in areas outside of the major cities, but it's not impossible.
My reaction to the difficulty with getting connected is to just stay disconnected while in Cuba. Do we need Internet that bad? It's actually quite nice to be disconnected once in a while. Why not give that a try first. If you absolutely need to be connected, don't expect it to be easy or cheap.
Hotels are the best place to find wi-fi in Havana, although there are now some public hot spots that offer wi-fi, too. You can expect those public access points to be slow, slow, slow. You'll need to buy a card with an Internet access code from the hotel. The card costs 6 CUC per hour and they often run out of cards due to demand.
Summary
It seems like there's a lot of extra preparation and details for Americans traveling to Cuba, but it's really just like traveling to any other more remote part of the world. It may be harder to travel to Cuba at the moment, due to continued restrictions on doing business between our two countries, but it is very much worth the effort.
People often talk about how Cuba will be ruined since the Americans are allowed to travel there more easily, but that's obviously not true. Sure, there will be massive modernization, which will greatly affect the experiences, but it won't happen overnight, and if it's done right, it will be a gradual and much-anticipated upgrade for such a wonderful and vibrant country.
If you're interested in learning more about where to travel inside Cuba, what there is to see and do, and the food that makes it so unique, check back often, as we are adding new content all the time!
Like this post? Why not save it to Pinterest?
FOLLOW US on Pinterest, Instagram, Facebook for more great travel inspiration and tips.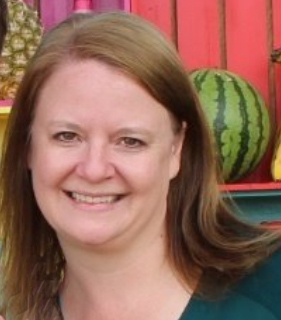 Laura Lynch, creator and writer of Savored Journeys, is an avid world traveler, certified wine expert, and international food specialist. She has written about travel and food for over 20 years and has visited over 75 countries. Her work has been published in numerous guidebooks, websites, and magazines.