Learn to make pasta dough from scratch, to hand roll perfect pici pasta, and make pillowy soft gnocchi, then pair the fruits of your labor with amazing Tuscan wines, and famous local products like Pecorino cheese and truffles. A cooking class in Tuscany offers all of these things and so much more.
A trip to Tuscany is on almost everyone's travel bucket list. And I'd be willing to be the number one activity – perhaps just after wine tasting – that everyone wants to do is an Italian cooking class. Whether you join a 2-hour class, or a full-day course, or stay for a week at a Tuscan farmhouse cooking school, it's very much worth it.
There's just no end to the abundant food experiences in Tuscany and an Italian cooking class will immerse you in it, from wine to cheese and pasta.
After spending some time with Cook Eat Discover and their other guests, we fully understood why people choose this type of vacation. Not only did we learn great skills like how to make gnocchi, it was the perfect mix of food experiences, wine tasting, and cooking classes in Tuscany. You spend a week with the owners, hoping between activities, and it never gets old.
Gastronomy & Cooking Vacations in Tuscany
If you're considering a foodie vacation in Italy, you really can't go wrong with a cooking class or course in Tuscany. Not only will you learn a lot about the cuisine, but you'll have a fully immersive experience that includes everything you love about Italy – tours to Tuscany hilltop towns, winery visits, lots of wine drinking, plenty of eating, trips to markets, and lessons on how to make pasta and more.
Cooking classes are well-designed for both beginner and advanced home cooks.
The activity level is appropriate for anyone.
You can choose between fully immersive week-long itineraries that include excursions to local towns and producers, wine tasting, cooking, and lots of eating. Or a simple half-day class.
You learn one-on-one from a professional chef or home cook.
Experience Tuscan Food With a Pro
The best way to truly discover the food and culinary landscape of Tuscany is with a professional guide, chef and local resident. This is why we believe you're going to love a gastronomic retreat in Tuscany. You can visit by yourself, but you'll never find those gems that a guide and chef will introduce you to.
Each of these schools have an experienced team that will ensure your Tuscany culinary vacation is exactly what you've always dreamed it would be.
They plan each day to include fun food activities, excursions, cooking demos, and even four-course meals. The gnocchi we made in our cooking demo one afternoon was a featured dish at the four-course dinner that was cooked for us that evening.
This allowed us to reap the rewards of our work and see how good our handmade gnocchi was. We now make this gnocchi at home all the time. Here's a great way to prepare it in: Gnocchi ai Quattro Formaggi.
Each of these multi-day retreats is an immersive cooking and food adventure that includes everything from arrival to departure, including transfers, accommodation, daily excursions to nearby gastronomic hubs, and cooking instruction from your host.
You'll finally be able to learn how to make authentic homemade Italian pasta. You'll go behind the scenes at small-scale Tuscan producers. You'll visit family-owned wineries in the area to learn their production methods and taste their wines.
And of course, you'll also have free time to discover the fascinating Tuscan towns you'll visit. And you'll do it all with incredible views of the Tuscan hilltop towns.
How to Find & Book a Tuscany Cooking Vacation
If you're ready to book your cooking vacation, here are some options:
8 Day Cooking + Wine Tours in Lucca
Visit to a local market
Visit to a Tuscan vineyard
4 traditional cuisine classes
Tours of local beautiful villages
7 nights accommodation
Life entertainment show
Airport transfers
3 daily meals
★ See details and book this 8-day cooking vacation
7-Day Gastronomic & Cooking Holiday With Cook Eat Discover
4- or 7-day private and group gastronomy and cooking retreats in Tuscany.
Accommodation & all meals
Cooking classes, tours and tastings
Private transport for all tours
★ Check out their current schedule.
6 Day Italian Cooking Course in Florence
3 days of cooking lessons
Apron and hat from Galilei Institute
Recipes and participation certificate
Beautiful heritage surroundings along Florence
Learn to more fully appreciate Italian wines
5 nights accommodation
★ See details and book this 6-day cooking vacation
The Chianti Cooking School at Villa Bordoni
Villa Bordoni cooking classes are held in the Villa Bordoni hotel's open kitchen or at Il Cardo enoteca in Panzano. The class is open to hotel guests and non-guests. It's a fully immersive half-day class that culminates in a dinner that includes all the food you made.
★ See details and book a class
When to Book Your Tuscany Cooking Vacation
If you want to see the vineyards with grapes on the vine, plan your vacation from July to September. Most cooking schools run from April to November, but some may be on a shorter season.
Always plan ahead for your vacation because these classes tend to fill up quickly. If you want to be sure you'll get your first choice of dates, it's important to do it at least 3 months in advance.
CONCLUSION
We have absolutely loved our Tuscany cooking classes and vacations and I'm sure you will too. It's a memory you won't forget and the food is just incredible.
When you take your first bite of an Italian meal you learned to cook, you'll thank yourself for doing it!
Planning for an Italy wine trip? Here's more
Like this post? Why not save it to Pinterest?
FOLLOW US on Pinterest, Instagram, Facebook for more great travel inspiration and tips.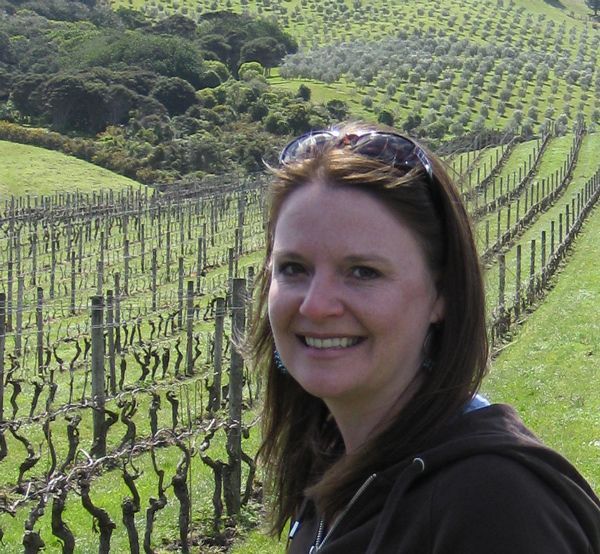 Laura Lynch, creator and writer of Savored Journeys, is an avid world traveler, certified wine expert, and international food specialist. She has written about travel and food for over 20 years and has visited over 75 countries.