This article has links to products and services we recommend, which we may make commission from.
A few years ago, I had the best meal of my life in Washington DC at José Andrés' Mini Bar. It was really more of an experience than a meal. You can be sure you're going to experience culinary greatness when you're in the hands of José Andrés and his team of talented chefs. Needless to say, I seek out the opportuntity to dine at José Andrés restaurants when we're traveling, and last month we had the pleasure of dining at The Bazaar by Jose Andres in Beverly Hills, California.
Andres has long been on the forefront of avant-garde cooking techniques and he likes to display his team's dynamic creations on his chef's tasting menu. Many of his restaurants, including Mini Bar, é in Las Vegas and The Bazaar, are not your typical restaurant. Mini Bar requires securing reservations through a rigorous system of dialing and redialing exactly 2 months prior to your desired date.  é reservations are equally difficult to come by and are available only through email resulting in only 16 lucky diners per night who each receive a golden ticket to one of two nightly seatings. The experience is exclusive, yes. But diners are rewarded with a gastronomic feast of the seneses, using molecular gastronomy and other avant-garde techniques. Each bite is an experience in itself.
My mind was already prepared for the culinary fun we knew we had before us when we stepped into The Bazaar, but I was also really excited by the atmosphere and the quirky and fun design of the restaurant, which was sectioned off into rooms and areas that each served a different function. The Bazaar is located in the fancy SLS Hotel in Beverly Hills and the entire ground floor has been dedicated to the restaurant. This place puts new meaning to the concept of hotel restaurants.
The dining space has been split up into two tapas bars – the contemporary Blanca and the more traditional Rojo. The colors for each are as expected. In the Rojo dining room, red lights illuminated the tables which all have a pretty great view of the kitchen where the dishes are prepared. There is also a bar in the center of the restaurant that beckons with alluring sofas and modern communal tables.
If you come in just for dessert, you can sit at the dessert bar, or cozy up at a couch with your friends and have your dessert served to you on a slab of glass placed over the table-top. Nothing is ordinary at The Bazaar.
Our meal started in the Rojo tapas bar. We did peruse the menu before deciding on the tasting menu, and there were a lot of great-looking tapas and small dishes, but our server assured us that many of those dishes were represented in the tasting menu, which consisted of 18 small plates and bites. We also requested wine pairings from the sommelier to go with our food.
I'm not going to comment on each dish, I'll just give you photos to drool over with a short description so you can see for yourself the incredible array of tastes we had.
You can imagine after all of this delicious food (and I even left a few dishes out), it was difficult to consider dessert. We were excited, though, that they offered us a table in the dessert bar to finish up our meal. Since there were 15 savory courses, moving to a new setting for the final 3 was a perfect change of pace.
We're not much for the sweets, so the desserts weren't our favorite part, but they were quite unique. The most interesting one was the Nitro Coconut Floating Island with passion fruit and vanilla. On the dessert menu, we noticed a couple of other fun things to order if you were going a la carte. The first is a 'Gin and Tonic', which is José's Favorite Cocktail, made with gin and tonic sorbet, fizzy tonic espuma, lemon and aromatics. The second is something we watched unfold at a table nearby. It's called the Chefs' Candy Selection. You can order 10 pieces or 25 pieces and they are laid out before you on the tabletop.
For all of these inventive and delicious courses, the price is pretty hard to beat. The 18-course tasting menu is $99. We've been to a lot pricier dinners that weren't even half as exciting or as tasty. I highly recommend The Bazaar and we'll definitely go back whenever we're in Beverly Hills.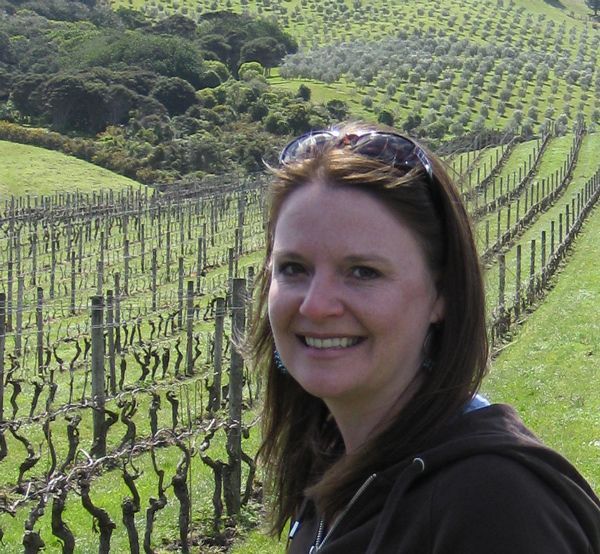 Laura Lynch, creator and writer of Savored Journeys, is an avid world traveler, certified wine expert, and international food specialist. She has written about travel and food for over 20 years and has visited 70+ countries.