There are many opportunities to see how ancient humans lived and evolved through archeological finds around the world, some of the biggest being ancient Egypt and Pompeii in Italy. However, most Americans don't even know that there are some brilliant archeological wonders if our own backyard.
You don't have to be a history buff, or travel to far away lands, to enjoy the mystery and discovery of archeological treasures. There are plenty of cool sights to visit in the United States to learn more about ancient human history and see archeological treasures that shaped the history of this country.
What Is an Archeological Treasure?
Archeology is the study of ancient human history through the excavation of sites where humans once lived. Many artifacts, ancient tools, and petroglyphs have been uncovered that give us a great insight into how humans lived in the past.
The best part of discovering the mysteries of the past is exploring archeological sites. Probably the most famous archeological site in the world is the Giza pyramids in Egypt. However you don't have to leave the United States to find astonishing archeological monuments and sites. You'll be excited to hear about the many sites you can visit right here in the United States.
» Check out the web story!
U.S. Archeological Sites You Can Visit
What makes archeology even more interesting is the awe one feels when in the vicinity of an ancient site, or when holding an object that existed millions of years ago. Fossilized teeth such as that of the largest shark of all time can give you the chance to appreciate the planet's long geological timeline.
But as for great ancient sites, here are some of the must-visit places in the land of the free.
#1 Poverty Point World Heritage Site, Louisiana
Between 1600 and 1000 BCE, Native Americans built structures made of clay and soil at various areas of Poverty Point in northeast Louisiana. The collection of magnificent mounds was simple, but its story is remarkable. The mounds are 72 feet tall, 700 feet wide, and 700 feet deep.
Visiting this UNESCO (United Nations Educational, Scientific and Cultural Organization) World Heritage Site will be a fun treat for the whole family. It's open during the customary business hours daily. And you can join the guided programs in museums and historical displays.
For accommodations, you can choose from hotels, cabins, guesthouses, and campsites. You can bring your own RV (recreational vehicle) as they have parks for such. Activities to enjoy are fishing, biking, paddling, and hiking. Restaurants abound, giving you plenty of Creole and Cajun dishes.
#2 Legend Rock Petroglyph Site, Thermopolis, Wyoming
Petroglyphs are pieces of an ancient art form. They were created by carving on the surface of a rock using a stone chisel or hammerstone. In Thermopolis, Wyoming, the 11,000-year-old rock carvings in the Legend Rock State Petroglyphs Site are said to be spiritual. The first Americans carved them, presumably to pray for the power to achieve a successful life.
Even though the site is a little remote, less than 30 miles from Thermopolis, it should be worth your while. Interpretative trails are laid out for the curious tourists. You can get a brochure guide from the visitor center. Picnic centers are available in case you need to rest from the hike. By the way, summers in Legend Rock are quite hot so bring plenty of water.
Plan your visit any day as the site is open as long as the sun is up. Remember that you will need a key and permit to visit the place, which you can procure from the visitor center. Make sure to observe the necessary rock art etiquette (e.g., don't touch any rock carving or change the positions of stones). The state park office offers tours when available. And tours and solo visits are free; just bring your photo ID.
#3 Wupatki National Monument, Flagstaff, Arizona
The ruins at this archeological site have proven how resilient and robust early Native Americans were. These people lived in arid lands, but they managed to build a fortress for their community by using what little resources available to them.
Centuries later, the discovery of the pueblo-like buildings continues to draw conservation efforts. Trails are maintained, yearly checks on the walls are performed, and new vegetation is removed to preserve the structures.
Wupakti Pueblo is open to tourists. Get ready with your hiking gear and enjoy the trails and guided tours. The visitor center hosts night hikes if you're interested. Picnic tables are available for you if you need a breather. And to the museum enthusiast, a collection of images from Wupakti can be perused online.
As for lodgings, there are no camping sites in the area, but there are camping parks several miles away. If you don't plan to camp, don't worry. Hotels and restaurants are close by to the south and north.
#4 Mesa Verde National Park, Colorado
Mesa Verde, located in Colorado, is known for its well-preserved Ancestral Puebloan cliff dwellings, notably the huge Cliff Palace, pictured above, that were built into the caves and cliffs.
The history of the ancient Pueblo people is etched in the many alcove sites. The majestic palaces carved on the sides of the cliffs proved that they valued their night sky.
The National Park is home not only to the preserved cliff dwellings, it also hosts numerous species of wildlife including insects, birds, mammals, and reptiles. Tours are available seasonally. They can be guided or self-directed, depending on the where you wish to visit.
Check out the National Park's reservations office for more information about accommodations. Note that most amenities are open seasonally, including restaurants, shops, laundromat, and lodgings.
Read about other nearby U.S. National Parks to visit.
#5 Seminole Canyon State Park And Historic Site, Texas
In the southwest part of Texas, ancient people lived near the canyon and carved clues on the walls about their lives. The ancient rock art dates back 10,000 years when mammoths also inhabited the area. In Seminole Canyon State Park and Historic Site, the most notable attraction is the numerous pictographs carved on massive rock overhangs.
The historic site is becoming popular for geocaching, a treasure hunt game using GPS (Global Positioning System). Aside from this, you can bike, hike, and camp on site. Hiking enthusiasts will enjoy the many trails spanning 10 miles. You'll need a guide if you choose to hike in the canyon portion of the park. And it's recommended to plan your hike using their interactive trail map.
Some of the campsites have electricity and showers.
#6 Turtle Mound, Florida
Turtle Mound is a prehistoric archeological site located 9 miles south of New Smyrna Beach, Florida. Archeologists believe the Timucua may have used this site as a high-ground refuge during hurricanes.
It's a turtle-shell shaped "mountain" in the ocean that sailors once used as a navigational landmark. With a towering height of 50 feet, it is actually a 'shell midden', made up of mostly oyster shells, left behind by the prehistoric Timucuan people. The mountain is so large that it is visible seven miles out at sea.
This archeological wonder Turtle Mound can be reached by hiking trails, which lead to the top of the ancient shell midden and give a great view of the Atlantic Ocean. It's open daily.
#7 Casa Grande Ruins National Monument, Arizona
Casa Grande is Spanish for 'Great House'. And this is quite an apt name for the Casa Grande Ruins in Arizona. Here you can check out the largest structure on the site, which is what remains of a four-story structure that was likely abandoned by 1450.
The place is the endpoint of the long and winding irrigation system built by ancient people of the Hohokam period as they grew corn and cotton for food and trade. The structure was built in the 13th century using caliche, a sedimentary rock found in arid places like Arizona.
Like other National Parks in the U.S., you can explore Casa Grande virtually and plan your actual visit. The site is open five days a week only. You can tour the place with or without a guide. Unfortunately, there is no camping site available, but the visitor center has a place for picnics. Alternatively, motels and other amenities are within easy reach in nearby cities.
#8 Chaco Culture National Historic Park, New Mexico
Chaco Canyon, located in the southwest U.S., in New Mexico, was the region inhabited by the Pueblo people for over 2,000 years from 850 to 1250. The canyon was a ceremonial center where monumental buildings and interesting architectural structures were built for trade, political activities, and ceremonies for the prehistoric Four Corners.
Now a World Heritage Site, Chaco Culture National Historical Park contains the largest collections of ancient ruins north of Mexico. The land preserves one of the most important pre-Columbian cultures in the U.S. Since the land is also considered sacred ancestral homelands by the Hopi and Pueblo people, maintaining the site is of upmost concern, since the buildings are fragile and erosion and tourism have damaged them over time.
As a visitor, start at the visitor's center and then you can drive along the 9-mile loop road that accesses five of the major Chacoan sites, including Pueblo Bonito. Short self-guided trails are marked at each site. Four backcountry hiking trails access more remote sites and features.
Conclusion
All these great archeological treasures tell rich stories of the past. They can help you understand how society has evolved, and visiting them will be a unique experience for the whole family. Go ahead and choose one for your next adventure!
Like this post? Why not save it to Pinterest?
FOLLOW US on Pinterest, Instagram, Facebook for more great travel inspiration and tips.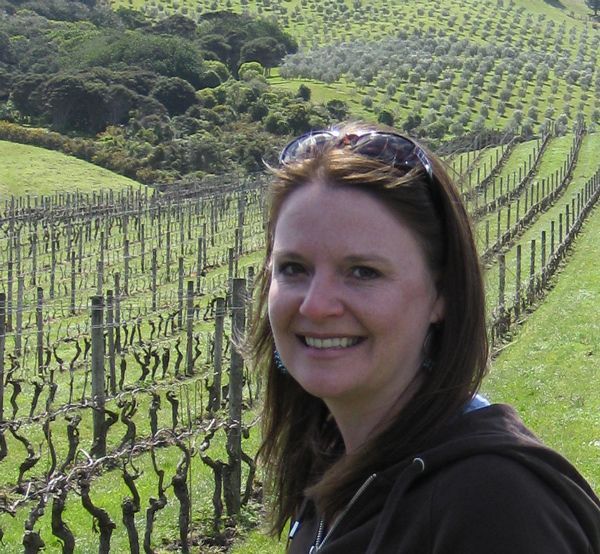 Laura Lynch, creator and writer of Savored Journeys, is an avid world traveler, certified wine expert, and international food specialist. She has written about travel and food for over 20 years and has visited 70+ countries.