Argentina is an incredible country to visit with its spectacular scenery, mountains, history and adventures. Whether you're visiting Buenos Aires for tango, Mendoza for wine, or Iguazu Falls, you're going to be looking for amazing food to tie it all together. Well, don't you worry. Argentina is also full of delicious food.
If you're planning a trip to Argentina, take a look at the list below. We've compiled the 25 traditional Argentinian food that you need to try when you're in Argentina. You won't want to miss the traditional empanadas that come hot from the oven, or the juicy steaks with chimichurri, nor the sweet Alfajors.
From sweet treats to fusion dishes to street foods, and everything in between, you'll find it in Argentina.
» Planning to spend time throughout Argentina? See our Argentina travel guide. We recommend a trip to Mendoza for wine tasting and Buenos Aires for the history, food, and culture.
Foods to Try In Argentina
1. Empanada
We just had to kick this list off with the humble empanada. Empanadas are a staple in many of the former Spanish colonies (e.g., Chile, Venezuela, Peru, Costa Rica), but the Argentinian version is something quite special.
An empanada is a kind of fried or baked turnover that is usually stuffed with a mouth-wateringly delicious savory filling.
In Argentina, it is common for the filling to consist of beef, chicken, ham, spinach, and cheese.
However, different regions in Argentina boast their own distinctive styles of empanada – so be sure to taste as many as you can!
We recommend the Empanada Tucumana, a specific style of empanada from the Tucuman province. It is bursting with wonderful Argentinian flavors!
2. Milanesa
When you visit Argentina, you will notice that Milanesa is on pretty much every menu. This staple dish is a must-try if you want to truly taste the local cuisine.
Milanesa is essentially the Argentinian version of a German schnitzel, so it's a great option for meat-lovers!
To make this dish, the meat (usually veal, but sometimes chicken or beef) is pounded until it's soft. Then it is coated in an egg and breadcrumb mixture before being fried.
This may sound simple and familiar, but trust us, it's definitely worth a try.
In fact, milanesas make the perfect travel food! If you're backpacking or constantly on the go, we recommend putting them in a sandwich with a few of your favorite Argentinian condiments and toppings!
3. Choripán
You can't go to Argentina without trying some of the incredible street food on offer. One classic street food dish that you'll see regularly is the choripàn.
It's likely that you'll see this classic Argentinian sandwich being sold on most street corners and food markets!
Typically, the bread is filled with grilled pork and beef chorizo sausage that is coated in a fresh chimichurri sauce. You can usually opt to have extra fillings, such as onions, pickles, or bell peppers.
If you happen to be visiting Buenos Aires, you simply have to stop by the San Telmo Market for one of these incredible sandwiches. The choripàns on offer there are some of the best you'll find in the country.
4. Locro
Locro is a dish that is bursting with traditional Argentinian flavors and ingredients.
It is a meat and corn-based stew typically made using a variety of vegetables and meats, including squash, white beans, carrots, pork, beef, pancetta, and white hominy.
Locro is also a particularly important dish in Argentinian culture. Whilst it can be consumed at any time of year, or on the anniversary of the May Revolution, this dish holds a special significance.
If you want to really soak up the local culture, trying Locro is a must. The ingredients and style will differ from region to region, but it will always be a delicious dish that is held in high esteem by all of the locals who make and consume it.
5. Asado
The term 'Asado' means 'roasted' in Spanish. However, in Argentina, it refers to a particular dish and style of cooking that is very popular amongst locals.
Asado refers to an Argentinian barbeque that features a huge array of grilled meat.
Meats, including lamb, pork, mutton, and beef, are cooked on a parrilla (a cast iron grill), using either a charcoal or wood fire. However, this traditional dish is about much, much more than just tasty food.
Usually, the meats are roasted for hours on end. In turn, this provides friends and family with an opportunity to catch up, socialize, and enjoy their time together.
If you are invited to partake in an Asado, you must give it a go!
6. Alfajor
If you're a lover of all things sweet, you need to try the Argentinian national dish, called Alfajor.
Alfajor is a cookie sandwich consisting of two shortbread cookies that have been filled with dulce de leche, an Argentinian confection made using caramelized milk.
They come in many different styles. Traditionally, they are coated with a layer of powdered sugar.
However, if you spot a glazed Alfajor on offer, we recommend that you give it a try! This popular sweet treat is so popular that over a billion are consumed there every year!
7. Tamales Salteños
Tamales are a popular dish in many of the cuisines in Latin America. In Argentina, a version of tamales, called Tamales Salteños, are particularly popular in the Northern regions, such as Salta and Tucumán.
This type of tamale is made by filling fresh corn husks with a mixture of minced meat, cornflour, squash, onions, garlic, peppers, and eggs. The corn husks are tied at each end, and the tamale is boiled.
8. Steak
Technically, you can get a steak anywhere. However, an Argentinian steak is something quite special. The quality of the meat available in Argentina is likely to be superior to any meat that you've tried before.
And, their cooking methods are unrivaled. In Argentina, a lot of emphasis is placed on the process of marinating and barbecuing the meat.
Special attention is paid to the heat and the distance between the meat and the heat source, in addition to how long it marinates.
With meat as good as Argentinian meat, you don't need to add any sauces at all! However, for a completely Argentine experience, be sure to try the Filete steak with fresh chimichurri sauce.
It is the most expensive option, but it is definitely worth splashing out!
9. Chipa
If you're a cheese-lover, you need to try Chipa when you visit Argentina. Chipa is a small, cheese-flavored roll that may also feature ground meat, ham, and vegetables.
They are a traditional food of the Guaraní people and are often sold as street food in Argentina.
As you explore Argentina, it is very likely that you will come across many vendors selling these warm treats.
They make for a great breakfast or snack food – but make sure that you purchase a few to really fill you up!
10. Pizza
Ok… we know what you're thinking. Pizza? A traditional dish of Argentina? Well, you might be interested to know that Argentina has the largest Italian population outside of Italy.
Consequently, Argentina boasts some amazing Italian fusion food.
And, the Argentine Pizza is just that! However, if you order a pizza in Argentina, don't expect anything resembling the classic, thin crust Italian style pizza that places a huge importance on the rich tomato base.
Rather, an Argentine pizza is pretty much the total opposite of an Italian pizza! You can expect an indulgent thick crust, very little tomato sauce, and a huge amount of cheese.
This is a great dish to try if you are looking for a super filling meal.
11. Centollas
Considering this list so far, you might assume that Argentina's traditional food is primarily focused on meat.
But, Argentina is home to some really great fish and seafood dishes too! For instance, centollas are a must if you visit Tierra del Fuego.
Contollas is a massive king crab that is usually both fished and cooked essentially on the spot. It is boiled and served with a huge array of sauces to try.
However, thanks to the freshness and quality of the fish, it is so tender and delicious by itself.
12. Cordero Patagónico Al Asador
If you're traveling to Argentina in the hopes to try some incredible lamb dishes, we recommend that you spend time in Southern Argentina.
It has a climate that helps to provide an abundance of top-quality grazing pastures and is home to a thriving population of sheep.
Consequently, this area of Argentina is also home to some of the most incredible lamb dishes, and cordero patagónico al asador is one of them. It is a whole lamb that has been butterflied and slow-roasted next to a fire.
As the lamb is cooked, it is continually basted with a range of different herbs and spices, including garlic, salt, rosemary, oregano, and bay leaves.
Thanks to the slow cooking process, the lamb produced is incredibly tender and juicy on the inside with a crispy skin.
13. Canelones
If you were intrigued by the Argentine Pizza, you should definitely give canelones a try.
As you may have guessed, canelones are the Argentinian version of Italian cannelloni, a type of baked pasta dish that is traditionally filled with ricotta, spinach, and beef.
The Argentinian version is mainly the same as the Italian version, with one distinct difference – there is no pasta.
Instead of the cylindrical pasta tubes used in Italian cannelloni, crepes are used instead. This is a fun twist on a classic dish that you have to try!
14. Rogel
Rogel, also known as torta rogel or alfajor regel, is an Argentinian dessert that closely resembles alfajores. Rogel is made using super thin layers of crunchy biscuits that are held together in a tower using dulce de leche.
Traditionally, rogel is made with eight layers of biscuits, and may be topped with meringue. As such, this treat is an indulgent dessert that must be tried if you have a sweet tooth!
Although, you have been warned, they are very filling!
15. Puchero
Puchero is a Spanish stew that is very popular in Latin America. Each country puts its own spin on this dish, but the Argentine one is particularly delicious. It is a super comforting dish that is ideal if you visit Argentina in the cooler months.
Usually, it includes ingredients such as potatoes, beef, corn, onions, quash, chorizo, pork belly, and bacon. However, this hearty dish tends to be made from whatever food can be locally sourced at the time.
16. Matambre Arrollado
Matambre arrollado is one of the most popular foods in Argentina. It consists of thin slices of flank steak that have been stuffed with vegetables, hard-boiled eggs, olives, and a number of different mixed herbs.
Then, the meat is rolled and cooked. It may be cooked in a number of different ways, however, it is most commonly baked in the oven.
The end result is a wonderful feast! Only order this dish if you are very hungry.
17. Medialunas
If you're a fan of enjoying flaky pastries for breakfast, you need to try Medialunas! Medialunas are essentially the Argentinian version of croissants – a slightly sweeter and smaller interpretation of the French original.
You can choose between two different types of medialunas. There is a larger version that is usually made with butter, and a smaller version that is made with lard.
Both are delicious when served plain, however, you need to try them with a rum and sugar glaze on top!
18. Chimichurri
We've mentioned this famous condiment a few times throughout this list previously, but we think it deserves its own spot. It is one of the most versatile and popular sauces in Argentina, so it is definitely worth a try!
In fact, chimichurri is likely the first thing that comes to mind when you think of Argentinian condiments. The uncooked sauce made from parsley, garlic, olive oil, oregano, and red wine vinegar is generally used as a table condiment or marinade for meat dishes.
There are two different types of chimichurri. You can opt for the green version, chimichurri verde (the one described above), or the red version, chimichurri rojo.
The red version is made with additional paprika and tomatoes to give a sweet and spicy kick.
19. Provoleta
Argentina is the perfect place to go if you love grilled meat and grilled cheese. Provoleta is the Argentinian version of provolone cheese, and it is a staple dish. It is usually grilled and then topped with chili and/or oregano.
Once cooked, it is served with bread and chimichurri. It is often served at the beginning of an asado as an appetizer before the main grilled meats are ready, but it can really be enjoyed on any occasion.
20. Humita
If you're hoping to try a dish that has an incredibly rich history, look no further than humitas. This ancient Andean dish pre-dates the Hispanic era. Now, they are consumed in many South American countries, including the northwest regions of Argentina.
It is likely that recipes for humitas vary quite significantly between different countries.
However, in Argentina, you will find that they are usually made using a dough that consists of corn, onions, and a huge range of spices.
Depending on where you are, you may also find humitas that come with red peppers, tomatoes, cheese, and milk. They are cooked in a similar way to tamales, by wrapping them in corn husks and boiling them.
21. Argentine Pasta
You might be surprised to learn that fresh pasta shops in Argentina are actually very common. In fact, many restaurants also make their own noodles. Whilst the texture is a little different from Italian pasta, Argentine pasta is delicious and something you need to try!
Most restaurants in Argentina have a pasta dish on the menu. In fact, most places will generally have a local version of ravioli, or 'sorrentinos'. However, if you order one, please don't expect a classic Italian ravioli dish.
These dishes barely resemble anything from Italy. But, they are incredibly delicious! The combination of the fresh Argentine pasta with locally sourced and seasonal Argentine ingredients is always a winner!
22. Pastelitos
Pastelitos are a very traditional type of sweet treat in Argentina. They are made by combining layers of flaky, phyllo pastry that encase a quince or sweet potato center.
Then, they are fried or baked, and sprinkled with a good serving of powdered sugar.
These delicious treats are widely available in Argentina all year around. However, like other traditional dishes on this list, they are particularly significant on the 25th of may – Argentina Independence Day.
23. Dulce De Leche
We have mentioned dulce de leche a few times previously, but it definitely deserves a place of its own. This Argentinian confection is incredibly popular throughout the whole country, and many parts of Latin America.
It is made by cooking sugar and milk slowly until it becomes brown in color. This caramelization process provides a wonderful sweet taste and light texture that isn't overwhelming.
For this reason, it is incorporated into many of the sweet treats and pastries in Argentina. It is known to be paired with waffles, ice cream, churros, medialunas, and flans, in addition to alfajores as already mentioned.
24. Pastelitos Criollos
If you're a fan of deep-fried snacks (and… who isn't?), then you have to try pastelitos criollos when you visit Argentina.
They are a deep fried puff pastry bursting with quince or sweet potato paste. They are then brushed with an addictively good sugar glaze.
When you're out and about, you'll likely see these impressive pastries and take note, because they have the most wonderful floral appearance. They also have quite a large cultural significance.
It is said that, on May 25th 1810, women sold baskets of pastelitos to people who were waiting around the government house for an announcement to be made.
Later that day, Argentina was set on a path towards independence from Spain.
25. Mate
Finally, we had to give an honorable mention to mate. Whilst this isn't a dish, it is a traditional tea that you should definitely try if you visit Argentina.
It is made from the leaves of the yerba plant, and the process is very ritualistic.
If you visit, make sure that you try some mate in the mornings. It is infused with caffeine so it is the perfect way to start your day. However, don't stir your tea with the bombilla, as this is culturally rejected.
Conclusion
Argentina is a wonderful country that is rich in history, culture, and incredible cuisines. We hope that this list has inspired you to make the most out of your travels by tasting some of the best traditional plates on offer.
Like this post? Why not save it to Pinterest?
FOLLOW US on Pinterest, Instagram, Facebook for more great travel inspiration and tips.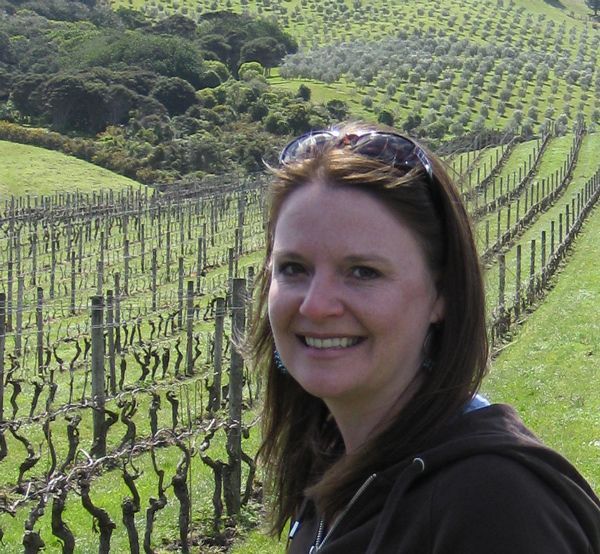 Laura Lynch, creator and writer of Savored Journeys, is an avid world traveler, certified wine expert, and international food specialist. She has written about travel and food for over 20 years and has visited 70+ countries.