Canada is famous for many things – gorgeous scenery, magnificent Niagara Falls Tours, friendly people, and a healthy hockey obsession – but not necessarily for its cuisine. In fact, if you think of Canadian food, you probably think of poutine. If so, it's time to realize that Canadian cuisine is so much more than gravy and cheese curds over French fries. On that note, when planning for your next Canadian holiday, consider arranging it around some of Canada's Best Food Festivals. You will love these delicious events.
Related: Canada Travel Guide
Taste of the Danforth
Inspired by the U.S.'s Taste of Chicago, Canada's Taste of the Danforth is held every year on the second weekend of August for three days in Toronto, Ontario.  As the country's largest street festival, this event celebrates all foods Greek, stretching for over three kilometers on Danforth Avenue. At "The Taste," expect to gorge yourself on gyros, souvlaki, spanakopita, and wine. They'll have to roll you out of there by the time you leave.
Eat! Vancouver
Vancouver, British Columbia is a fantastically diverse city for a culinary journey every day of the week, but to have a festival dedicated to bringing all of that delicious food into one place is just magical. This newer festival is already gaining publicity traction by attracting the world's most famous chefs, cookbook authors, and food companies.
Le Festival du Voyageur
Held every February in Winnipeg, this festival is about as stereotypically Canadian as you can get – think beard growing contests, whisky, and maple syrup taffy. Known by many as the world's largest kitchen shindig, this event is about celebrating the Canadian fur trader through traditional French-Canadian cuisine.
Prince Edward Island Fall Flavors Festival
Over the course of a month from September to October, this culinary marathon is an umbrella for many smaller festivals, such as the International Shellfish Festival, the Beef N' Blues, and the Lobster Party on the Beach (is your mouth watering yet?). Events around the island range from cooking classes and tasting tours to celebrity chefs doing what they do best.
Canada's Largest Ribfest
Every September in Burlington, Ontario this Labor Day weekend event draws hundreds of thousands of rib-lovers together for a good cause – to raise money for charity. Organized by the Burlington Lakeshore Rotary Club, proceeds from the festival go to Burlington's local businesses, organizations, and hospitals. Expect stiff competition between grill masters trying to win over your taste buds (it's a buyer's market!) with 150,000 pounds of ribs being consumed in one weekend.
Devour! The Food Film Fest
Held on the first weekend of November in Wolfville, Nova Scotia, this unique festival combines cuisine and cinema. Attend film screenings, cooking workshops, discussion panels, and collaborative dinners hosted by Canada's top chefs as well as guest chefs from around the world.
Rocky Mountain Wine and Food Festival
Held in two locations (mid-October in Calgary, Alberta and the beginning of November in Edmonton, Alberta), this event combines wine, liquor, and food pairings for two whole days. Tour the world through tastings of international wines (around the world in 80 sips, anyone?) and fill yourself with delicious dishes contributed by local restaurants. Here's a tip: take a cab home from this one, trust us. For more tips on how you can survive and thrive at your next food festival, check out this piece on how to get the most out of it.
As you'll probably have guessed, arriving hungry in Canada is the best way of ensuring that you get to enjoy all of the gastronomical delights that the country has to offer.
What are your favorite food events in Canada?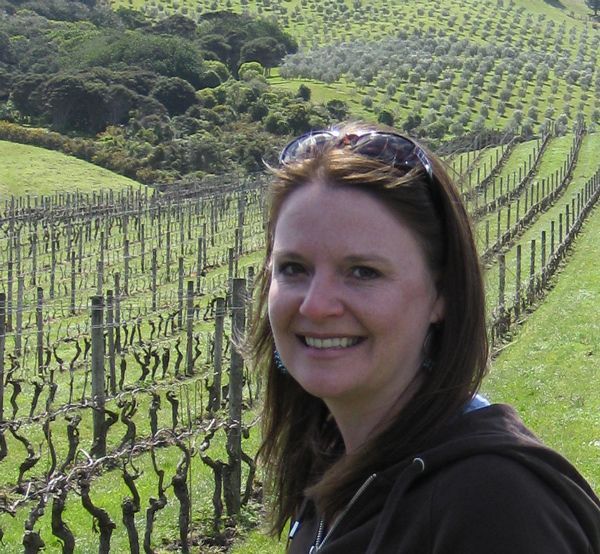 Laura Lynch, creator and writer of Savored Journeys, is an avid world traveler, certified wine expert, and international food specialist. She has written about travel and food for over 20 years and has visited 70+ countries.