Going on an Athens Food Tour with Greeking.Me will help you find the many Greek specialties that are part of the wonderful food culture of Greece that you may have difficulty discovering on your own. With the help of an expert food guide, you'll be taken to neighborhood gems to taste all the wonderful foods you have to try in Greece.
Greeking.me is an award-winning tour operator in Athens that put together bespoke experiences that are designed to help you experience Greece in the most authentic way possible. Their Athens for Foodies tour is one of many other great Athens tours they offer.
For me, it's the most fun tour because you can combine a city walking tour with a culinary adventure. What's better than that?
On this tour, you'll visit a variety of eateries and discover culinary gems that are favorites of the locals,. You'll experience daily life and start to understand why Greece is famous for its delicious cuisine. The tastings make up a very generous meal and it pays to start the tour on an empty stomach.
You'll also make a stop at the Athens Central Market, bakeries, traditional taverns and restaurants, and explore historical sites that few tourists see.
» See our Athens essential travel guide, and read about the foods you must try when you're there. Check out this guide for Mykonos.
» Check out these other stunning places to visit in Greece.
Discover Athens Through Its Food
Athens, like many ancient cities, is somewhat confusing to walk around, with many small neighborhoods clustered together. There are so many restaurants that it would be impossible to choose, if you didn't know the lay of the land.
If we'd tried to find amazing food in Athens on our own, there's no doubt it would have been difficult and we wouldn't have tried nearly as many Greek specialties as we did with the help of Greeking.me and their awesome 4-hour Athens for Foodies tour.
The tour starts at Syntagma Square. A short history lesson is in order to start the tour off right, with some knowledge of the past that has defined the culinary landscape in Greece. Early migration introduced various cuisines to the area and defined the spices and techniques that make Athens' food unique.
Arrive Hungry!
You absolutely must arrive at the tour with an empty stomach and be ready to eat, eat, eat. They don't mess around. The time allotted for the tour is used to the maximum, with as many as 15 food samples, as you walk through popular areas and up-and-coming neighborhoods with dining options lining the streets.
By the time the tour ends, you'll feel like you've begun to conquer the list of things you must eat in Greece.
Foods You Might Try on the Tour
Below are just a few of the foods we tried on our tour. We don't want to give away all the secrets or spoil the fun for you. The food and places you visit on your tour may differ.
1. Koulouria
One of the first foods you see upon arriving in Athens is koulouria, the pretzel-like bread rings with sesame seeds being sold by vendors all over the city. This breakfast and snack food is a must-try in Athens. It's slightly sweet and heightened by the taste of the sesame seeds.
2. Cured Meats and Dolmades
One of my favorite stops was at a cured meat shop that has been around since 1922. Famous for its pastrami and charcuterie, this incredible meat shop also has cheese and finger foods like dolmades that it serves to customers who wish to take a seat at the few tables scattered throughout the store. The pastrami was delicious and unique.
3. Loukoumades
For the sweet tooth, the tour features some of Athens great pastries and puddings. We tried an incredibly creamy baked rice pudding and a crispy honey-drizzled donuts called loukoumades that are from an original recipe used as far back as the first Olympic Games in 776BC, when they were given as a prize to the victor.
4. Pork Ribs
Once we had the sweets out of the way, we got on to more serious eating with some of Athens best grilled pork chops and fries, which came along with some really good garlic bread. This would be one of the trays of food you'd serve at a family dinner in Greece, along with other platters of traditional foods.
5. Baked Tomatoes & Feta Cheese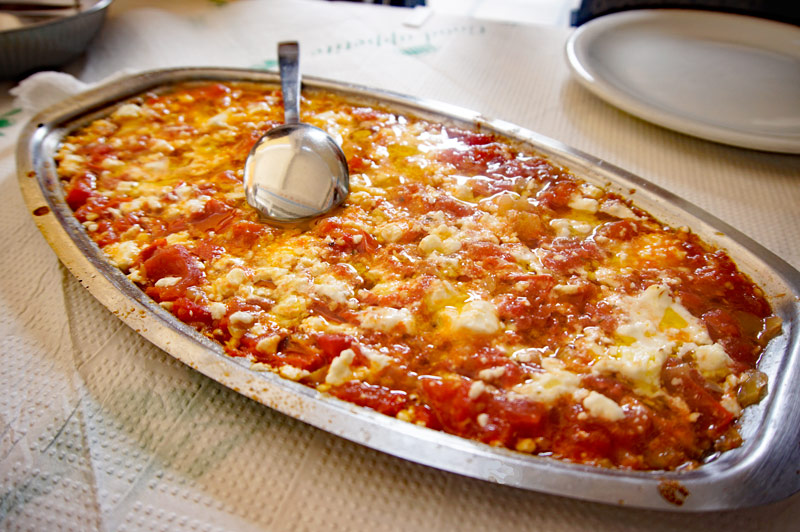 This bouyourdi was one of my favorite things I ate in Greece. The tomatoes were slow cooked with feta cheese and olive oil. It was perfectly seasoned and just incredibly tasty. It was served with garlic bread. This dish is often made in a slightly different way, with cherry tomatoes and a block of feta in the center. You really can't go wrong with these flavors.
5. Moussaka
No foodie tour is complete without a walk through the Athens Central Market – which in Athens is a very local, fresh meat butchery and fish market.
There is a restaurant tucked away inside the meat market that sells all sorts of traditional dishes, like Moussaka, which is a meat pie that is topped with béchamel and mashed potatoes, then grilled on the top.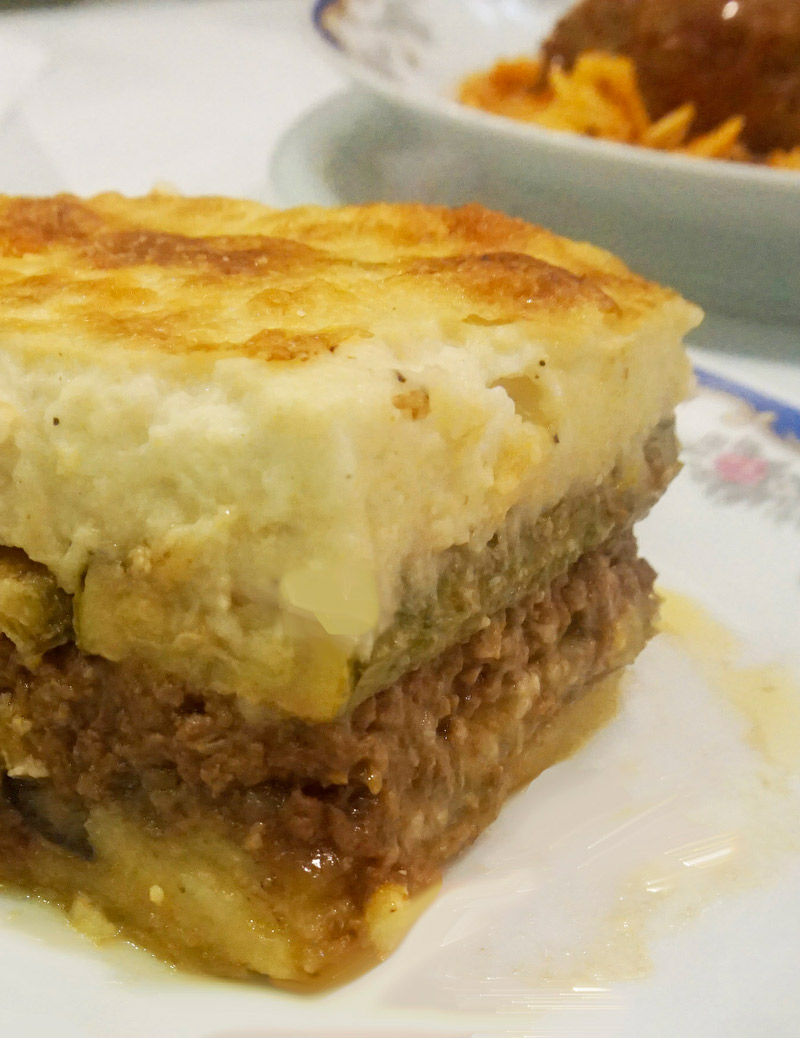 6. Soutzoukakia me Hilopites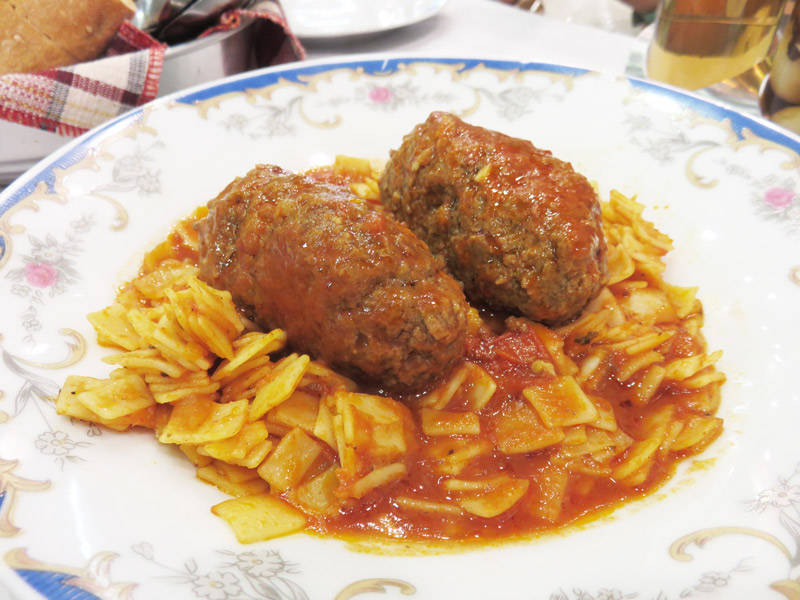 Soutzoukakia is similar to a meatball or kofta. They are oblong cumin-flavored meatballs and they're served with hilopites, which are little pieces of noodles and a tomato sauce. This is the perfect comfort food.
7. Greek Coffee & Frappe
Our last stop was at a sidewalk eater in the popular Psiri neighborhood, where you'll find a bunch of attractive-looking restaurants and bars. It was here that we had our first cup of Greek coffee, much like Turkish coffee, but less roasted. They also – like most of the coffee shops in Athens – have an iced Frappe (iced blended coffee) that's very popular.
Booking a Tour with Greeking.me
The tour lasts at least 4 hours and when you sit down for coffee, you'll realized how full you've gotten over the last few hours. Dinner won't be necessary. When in Athens, we highly recommend setting up a tour with Greeking.me and getting to know the shops and areas for yourself.
They also offer many other tours (including city tours and even dancing lessons). They offer both group tours and private tours.
(We were invited by Greeking.me to experience their tour, however all opinions expressed here are our own.)
Like this post? Why not save it to Pinterest?
FOLLOW US on Pinterest, Instagram, Facebook for more great travel inspiration and tips.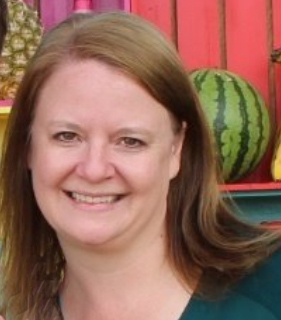 Laura Lynch, creator and writer of Savored Journeys, is an avid world traveler, certified wine expert, and international food specialist. She has written about travel and food for over 20 years and has visited over 75 countries. Her work has been published in numerous guidebooks, websites, and magazines.