Ranging from historical museums to vast water parks, landscaped gardens to superb restaurants, Orlando has it all and is one of America's most popular vacation options, attracting visitors from all over the world.
The city is filled with attractions for vacationers of every age group; it is known for its beaches, golf courses, night life, museums, restaurants, and theme parks. Home to the world's number-one tourist attraction, Walt Disney World, Orlando also offers a range of must-see sights, including Busch Gardens, and Universal Studios.
Are you planning your trip to Orlando?
If you're traveling to Orlando, ensure you have lodging and tours booked ahead of time! Below are some of our top picks to help you plan!
Rent a car from the Orlando airport through Discover Cars.
Where to Stay in Orlando:
Best Tours and Experiences in Orlando:
Looking for more Florida travel planning resources? Check out our guide to the best cities to visit in Florida and unique attractions you can only find in Florida. Here are our top tips for Disney World.
How to Get To and Around Orlando
Orlando International Airport (MCO), is located close to the city. Also, the smaller Orlando Sanford International Airport (SFB) is nearby and has two terminals, offering domestic flights. Both airports have reasonably priced ground transportation, to get into central Orlando.
Public transport in Orlando is well maintained and there are many options, which include taxis, coaches, trains, trams, and buses, but renting a car is by far the easier way to travel around the Orlando area and allows the freedom to explore the nearby towns, which surround the city.
Compare the costs and hassles of public transportation to renting a car for the duration of your stay. If you plan to do some sightseeing outside the immediate area, public transportation may simply be too expensive.
Orlando Weather
Orlando has a subtropical and extremely warm climate, with hot and humid summer weather and sunshine throughout the year. The city has become a year-round resort, with fairly predictable rain and temperature patterns that you can plan ahead for.
Winters (from December to April) are mild and pleasant and many of the city's most popular festivals are held at this time of the year. See all the things to do in Florida in December. Summers (from June to September) are hot, with temperatures consistently in the 80s and 90s.
Where to Stay in Orlando
Orlando offers an enormous selection of hotels, both throughout the city and clustered around many of the popular attractions, particularly Disney World. The nearby town of Kissimmee is just a short trip from Orlando and offers many reasonably places to stay as well.
Some of our favorite places to stay near Disney are:
Best Attractions in Orlando to See
Disney World
The home of Mickey Mouse, Goofy, and Donald Duck is a perennial favorite with not just kids for whom it offers a mind boggling range of things to see and do. The overwhelming extent of experiences that Disney World offers ensures that adults too have a great time. Accommodation at Walt Disney World, which has over twenty hotels, offers a choice to suit every wallet.
The Disney Animal Kingdom Lodge and the Disney Contemporary Resort are two of the most popular resorts with a unique theme and excellent service. Vacationers can take advantage of the various promotional packages offered by Disney World from time to time.
In one visit, it is not possible to take in all the rides and get one's fill of everything that Disney World has to offer; however there are some classic rides such as Space Mountain, Big Thunder Mountain Railroad, Peter Pan, Primeval Whirl, etc.
The Magic Kingdom, which is spread over 100 acres, can be accessed via the Monorail or the Steamer. It has several attractions of which the chance to pose with Disney characters and getting their autographs is high on the wish-list of many children.
It is best to enjoy Disney World in the company of a local acquaintance who can point out the major attractions and also the early-entry days during which hotel-guests are allowed to enter early.
Busch Gardens
Busch Gardens Tampa Bay is an approximately one-hour drive from Orlando. Many vacationers find its location, which is away from the hustle and bustle of Orlando, to be an added attraction.
The Busch Garden Shuttle Express is a free service with a 5-Park Orlando Flexi Ticket; it's an alternative for those do not wish to travel to the park by road. Busch Gardens offer several exciting attractions that replicate the wonders of Africa. The wildlife includes more than 2,000 animals and thrilling roller-coaster rides are a hit with the kids and adults alike.
The Sky Ride cable car affords an excellent view of the park. Attractions at the park also include the Serengeti Railway that has several stations around the park; the Haunted Lighthouse, which is a 4D show for kids over seven; KaTonga, which is a 35-minute musical celebrating African fables; the tomb of King Tut; Serengeti Safari tours; the slides and rides at the Land of the Dragon, and many others.
Food at the Busch Gardens ranges from pizzas and turkey legs at Quick Bite and fine dining at the Crown Colony Restaurant. Preferred parking is available alongside the main entrance.
» Purchase your entry tickets here.
Universal Studios Florida
Universal Studios in Orlando is the largest studio outside Hollywood. This major tourist attraction of Hollywood has some very popular rides and experiences that are based on hit movies.
Terminator 2 is a high-tech 3D adventure; Back to the Future is a simulated ride that has one falling down volcanic tunnels; Twister and Earthquake are other thrill-a-minute shows in which an individual experiences a five-storey volcano and the power of an earthquake.
Other attractions at Universal include Kong, Nickelodeon, ET, the Animal Show, etc. The main rides and attractions are at the edges of the oval-shaped Universal plot, which is quite huge. Priority parking and valet parking are available, these make exiting the Universal premises at the end of a fun-filled but tiring day a little easier.
Church Street Station
Church Street Station is a historical train station turned shopping and food center. Opened in 1889, the train station has been running for a long time, and still hosts guests to this day. If you're planning on touring the train station itself, you don't need tickets. But the station is also home to a theatre and puts on concerts which you would need tickets for.
The surrounding area- the Church Street District- has been called the "new center of Orlando", it's a great way to start a trip by seeing lots of different shops and places to eat. Located in the downtown area of Orlando, it's also a central location to start exploring.
The station is also a magnet for nightlife. If you're looking for bars to visit, or a place to have a good time in the evening this is a good start. With occasional live entertainment, each nights will be different from the next.
It has a bustling atmosphere with good energy, good food, and plenty of things to do while walking around. The surrounding marketplace and the church street district also has plenty of things to do such as axe throwing at BATL Axe Throwing, see a play at Mad Cow Theatre, or having a drink and a dance at the Skylounge.
Gatorland
This theme park and wildlife preservation is centered around alligators for a unique experience, especially for those who have never seen a gator before. Among the other amusement parks in Orlando, Gatorland is different from the others. Park theme park and part zoo, this park is full of things to do.
The park is open 10am-5pm every day and is open year round, which means it's an easy thing to put on your list to visit whenever your vacation is. Tickets are 22$ for children and 32$ for adults, and annual passes are available if you live in the area and want to go to the park multiple times per year.
Besides the alligators, Gatorland also has other animals such as crocodiles, wild cats, birds, tortoises, and snakes and more. They also have other attractions and experiences like their ziplines, and off-road adventures that are a guided safari type ride through the park. Periodically throughout the day there will be different shows that feature the alligators jumping to catch fish and even them fighting a daredevil.
Leu Botanical Gardens
The Leu Botanical Gardens are a group of tropical and semi-tropical gardens in Orlando spanning approximately 50 acres. If you're looking to explore Florida's beautiful plant life this is the perfect place. The mission of the gardens is to inspire it's visitors to get in tune with nature, and appreciate natural life.
The gardens are also home to different events such as movie nights, concerts, and storytelling. Depending on the event you may need special tickets outside of the normal tickets for the gardens. All information on special events can be found on the garden's website under upcoming events.
Tickets to the garden are 15$ for adults, and it's open 9am-5pm every day with admissions closing at 4pm daily. We recommend planning to spend two hours at the gardens to get a good look at all of the plants.
The Orlando Science Center
This science center prides itself on bringing science to the public in a hands-on way, with each visit bringing new exhibits to experience. The Orlando Science Center is comprised of four floors of exhibit halls, and two theaters where different shows are put on throughout the day.
Tickets for the science center are 24$ for adults. Memberships are also available for purchase if you live in the area and plan on going multiple times per year. The hours of operation are generally 10am-5pm and the schedule of when the center is closed can be found on their website. There is also a café with locally sourced ingredients, as well as a coffee shop that are open during the day.
Ripley's Believe It or Not!
For over 100 years, Robert Ripley has been collecting and showing off oddities. Beginning in 1912, Ripley began touring the world and trying to find the strangest things there were to offer. Now, there are plenty of what Ripley's Believe It or Not! "odditoriums" around the world.
There's about ten thousand square feet of attractions, with sixteen galleries and a bunch of different things to see. In the Orlando odditorium, there's an entire gallery dedicated to weird things about Florida, or found in Florida, so you'll learn a little about the state while you visit.
This place has the weirdest stuff you've ever seen, and it's a fun attraction for some silly enjoyment.
Seaworld Orlando
Featuring more than 200 acres of marine stadiums and lagoons, SeaWorld Orlando is the perfect mix of aquarium and theme park. The theme park includes several rollercoasters, as well as their water ride: Journey to Atlantis. This is a great place to relax and enjoy your day while also learning about the ocean animals that make the park so interesting.
They have plenty of animal exhibits to view. These include orcas(killer whales), penguins, dolphins, flamingos, manatees, sting-rays and more! You can even book special tours to learn more about what an animal trainer at the park does. There's also other special experiences such as SeaWorld Orlando's dine with orcas where you can eat while watching the orcas interact with the animal care specialists in the park.
Keep in mind when booking your tickets and planning your trip to the park that some of the experiences require tickets outside of plain entry tickets. While these can be super fun and memorable, you need to plan these ahead of time to get the correct tickets. All the information on these additional tickets can be found on their website.
Discovery Cove
Discovery Cove is a sister park to SeaWorld, but is a more hands-on approach to viewing marine life. Here, visitors can snorkel among different reef creatures. These animals include stingrays, otters, marmosets, dolphins, and tropical fish or hang with the exotic birds in the aviary.
One of their signature experiences is called SeaVenture. In this tour, you'll put on a dive helmet and sea the park's Great Reef up close. This is an underwater walking tour, where you'll walk around the bottom of the ocean to get a different perspective on animals that you've only seen in exhibit halls.
Discovery Cove is an all inclusive resort, but it has a similar ticketing system to SeaWorld Orlando. Certain extra experiences will cost you more, and you may need separate tickets for them. So, make sure to plan ahead and take a look at all the tickets you'll need when booking.
Kennedy Space Center Visitor Complex
Tour the launch areas of the Kennedy Space Center, view the impressive observatory and witness real space flight simulators. This space center gives visitors a real look into space travel, and the heroes who started our trips outside Earth.
You'll get a look into current space technology and how we got to this point in our space journeys. Explore their space shuttle program, and see the Space Shuttle Atlantis in the flesh. Then, learn about the race to the moon. Not only will you learn about how this shifted American culture, but you'll also see the Saturn V which is the largest rocket that has ever flown.
Paired with the other interactive elements of the Kennedy Space Center, this is a great way to explore our history with space travel in an interesting way through a new lense.
» Try this tour: Kennedy Space Center Express
Wekiwa Springs State Park
Wekiwa Springs State Park offers a refreshing break from the constant bustling of Orlando. Take an afternoon to rent a canoe or go for a revitalizing swim in the emerald waters that are abundant inside the park.
This state park is located only minutes away from downtown Orlando, which makes it the perfect place to visit that isn't too far out of the way. It's known for it's beautiful waters, lush tropical plant life, animals, and plenty of trails and other places to explore.
The iconic spring and Wekiva river inside the park are perfect for relaxation, as they stay at 72 Fahrenheit year round. If you're looking for a place to kick back and chill out, Wekiwa Springs State Park is a good place to start.
Additional Tips for Orlando Vacation Planning
One thing that you should think about when you are looking into Orlando vacations is your budget. Decide on your price range for accommodations and shop accordingly. You can look at online sites for discount lodging.
Remember to compare price and amenities. Cheaper isn't always better. Depending on how many are traveling in your party and how long you plan to stay, you may find that renting a house for your vacation makes more sense.
Another thing to think about when considering where to stay is location. Check to see what side of town most interests you and try to find accommodations on that side. You don't want to spend the majority of your time traveling.
Pack for what you're going to be doing in Orlando. If you are out for a weekend of romance, dress for romance. Bring comfortable clothes for sightseeing, but pack at least one nice outfit for Orlando nightlife.
Pack a swimming suit and plenty of sun block. It gets hot in Orlando and the best way to cool off is the beach or the hotel pool. Be prepared.
Enjoy a Tour
Conclusion
Orlando is a great city, and is often seen as a one-note place to visit. While the amusement parks are a big part of many vacationer's trips, there are plenty of other things to do as well. When planning your next itinerary for Orlando, schedule some of these things
Like this post? Why not save it to Pinterest?
FOLLOW US on Pinterest, Instagram, Facebook for more great travel inspiration and tips.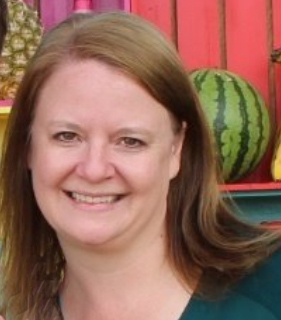 Laura Lynch, creator and writer of Savored Journeys, is an avid world traveler, certified wine expert, and international food specialist. She has written about travel and food for over 20 years and has visited over 75 countries. Her work has been published in numerous guidebooks, websites, and magazines.