I've always had a hard time finding jeans for travel that are comfortable, flexible, and fit well all at the same time. It's no small feat. That's why I usually don't pack jeans when I travel. But all of that changed when I found what USAToday calls the "Best Travel Jeans in the World".
It's Aviator Jeans they're talking about, and after trying them myself, I have to agree: Aviator Jeans just might be the best travel jeans.
Aviator jeans are certainly one of the best pairs of travel jeans I've come across so far… for many reasons that I'll tell you about below. If you're in the market for a new pair women's or men's travel jeans, read on to see all the reasons we both love our Aviator jeans.
⇒ Want to see for yourself? Visit Aviator Jean's online store to see their full line. Prices range from $125-$145, depending on style.
Why We Love Aviator Travel Jeans
1. They Are Very Comfortable and Fit Well
As I said earlier, I have a hard time finding comfortable jeans that fit well, but I didn't have that experience with Aviator Jeans. In fact, this is the only pair of jeans I've ever ordered online that I didn't have to send back to get the right fit.
I used the online sizing guide to decide which pair would fit me best and ordered them. When they arrive, I had a moment of panic that I'd have to send them back, but then I put them on and I let out the breath I'd been holding. They fit perfectly.
The main points that make the women's travel jeans so comfortable are:
They aren't constricting.
They are made of a very soft and flexible material.
They have a good amount of stretch without losing their shape.
They conform to your body and move with you, not against you.
I'm usually worried that the stretch in jeans means they will begin to lose their nice fit over a few days of wear and end up being too baggy and lose. There's nothing more annoying than having to pull your pants up every 15 minutes. These jeans don't seem to have that issue.
I've worn them for 5 days straight on a trip without washing and even by day 5 they aren't stretched out. Nick confirms he hasn't had that issue either, though he has thrown on a belt a few times.
2. They Are Breathable and Lightweight
It's been even hotter than usual around the world lately and that tends to make me hide my jeans in the back of the closet during the summer and not look at them again until fall. I haven't put away my Aviator jeans, though. They are very comfortable to wear, even in hot weather. Nick has been wearing them to work every day, even on days that exceed 90 degrees. This is because:
The material is breathable, so it doesn't feel hot and sweaty.
The material is very lightweight – surprisingly so.
Made with a super-soft denim blend (cotton, rayon, poly, and spandex)
3. They Are Stylish
Aviator has a few different styles of jeans, so you can find what works for you. I like the comfort skinny, but the comfort slim straight is a close second (there's also bootcut). The skinny is the style shown above. It's very contouring and feels almost like you're wearing leggings. They're available in a dark wash, black, faded indigo, and white.
I love the choices and having the option to purchase all three styles really expands my wardrobe. I'm comfortable in them, and I know they look good.
I have a pair of slim straight in jet black which have a mid-high waist and slim legs, and skinny in dark indigo, with a mid-high waist and are contoured for a modern skinny fit. Both have incredibly soft and lovely fabric. Here's the full women's jean collection.
Nick has a pair of Aviator jeans in medium indigo and jet black (slim style). They have a classic 5-pocket style, but with a deeper than usual 5th pocket. See their full jean collection here.
→ Keep in mind that these jeans only come in one length, so you'll likely have to hem them to fit. Aviator offers a free hemming service with every purchase.
4. They Have Hidden, Zippered Pockets
Not many jeans have a hidden zippered pocket, but these have three! You wouldn't even know they're there either, because they're hidden inside another pocket. There's one in the front pocket and two in the back pockets.
For Nick, the pocket in the front gets a bit annoying because he has to run his hand along the zipper every time he reaches in to get his phone. The pockets in the back are much more useful.
I appreciate it because I'm often putting my credit card or ID in my back pocket when I don't want to carry my purse, and now I know nothing will fall out without me noticing.
Speaking of pockets, the jeans also have a large 5th pocket (one in the back) that is large enough to fit your phone or device. For us, that device is a Kindle, and it fits perfectly into the back pocket. Actually, the Kindle also fits easily in the front pocket of Nick's jeans, too.
⇒ SEE ALSO: Best Anti-Theft Backpacks and Purses for Travelers
Final Thoughts
Aviator Jeans definitely get my vote for best travel jeans. If you're looking for a really great pair of travel jeans, you can't go wrong with these. The soft material, great fit, and extra pockets make them a no brainer for travelers.
Believe me, you'll like the jeans so much, you'll wish you'd bought a couple of pairs. Why not just get all your shopping done at once.
Like this post? Why not save it to Pinterest?
FOLLOW US on Pinterest, Instagram, Facebook for more great travel inspiration and tips.
(Disclaimer: We were sent these jeans for review, but have since bought more because we like them so much. All opinions and conclusions we've shared here are entirely our own.)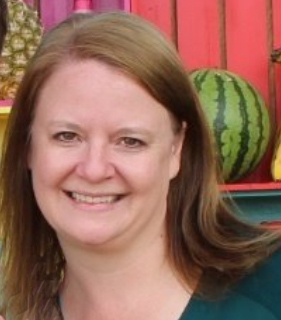 Laura Lynch, creator and writer of Savored Journeys, is an avid world traveler, certified wine expert, and international food specialist. She has written about travel and food for over 20 years and has visited over 75 countries. Her work has been published in numerous guidebooks, websites, and magazines.