Whether you're a seasoned traveler or you rarely leave your hometown, you probably daydream about exotic and beautiful destinations you could travel to. I call it destination dreaming.
This post is going to set your dreaming on a new path with 24 epic vacation spots you may not have heard of that are so fantastic, you'll want to start planning your vacation right now. You may want to look into one of these incredible luxury vacation spot around the world.
» Looking for more vacation inspiration? See 11 Charming Small Towns in Europe and 21 Top Foodie Destinations.
The destinations were chosen by myself and some of my favorite travel bloggers, who have been to these places themselves and can unquestionable say they are the best destinations in the world.
You won't find typical tourist spots like Rome or Paris on this list. These are more off the beaten path, where you'll be rewarded in spades for trying something new.
Quick. Check these necessities off your prep list!
Epic Vacation Spots
1. Coral Coast, Fiji
The Coral Coast is a stretch of coastline between Sigatoka and Suva, on the island of Viti Levu, in Fiji. It is one of the main tourist areas in Fiji, with plenty of resorts where you can enjoy the wonderful weather and beautiful sunsets.
The Coral Coast of Fiji is where you can be sipping a cocktail and watching the show Mother Nature puts on every night before she goes to bed. People say South Pacific sunsets are the best in the world.
It's not hard to argue with that when you see the sky on fire, reflected in the reef's shallow sea. It's a double whammy.
The best part? It'll happen all over again tomorrow.
Where to Stay on the Coral Coast: Shangri-La's Fijian Resort & Spa can't be beat for the price. The rooms are gorgeous and many have uninterrupted views of the South Pacific Ocean plus a private balcony or terrace. Even if you go to the highest room category, it's not outrageous.
2. Cancun, Mexico
A favorite and easy destinations for beach vacations is Cancun, Mexico. The weather is great year-round (though quite hot in the middle of the summer), so you can always spend plenty of quality time in the dazzling pools that so many of the large all-inclusive resorts are known for.
This pool can be found at the Valentin Imperial Maya resort in Playa de Secreto, about 20 minutes south of Cancun, on a quiet stretch of beach, where you can get away from it all and just relax poolside with a cocktail (see our list of beach drinks to order at all-inclusive resorts, like this one).
We also love the Palace Resorts in Cancun. All of them are top-notch affordable luxury resorts.
Where to Stay in Cancun: Sun Palace is a couples-only all-inclusive resort with an exclusive oceanfront location, close to popular Cancun attractions, with fantastic accommodations and exceptional amenities.
If you're not going as a couple, the The Grande at Moon Palace is exceptional.
3. Mauritius
Mauritius tops the list for best vacation spots in the world. It's well known for its beaches, reefs, and lagoons, as well as the lush interior of the Black River Gorges National Park in the south-west of the island.
The east coast has many of the most popular hotels due to the vast stretches of beautiful white sand beaches.
However, the west coast has more flat, calm beaches. The south of the island is more ruggedly beautiful and contains more interesting landscape. This 272-foot waterfall at Chamarel is every bit as stunning in real life as it is in the photo!
Famed for being the 'best' waterfall in Mauritius, the Cascade Chamarel of the St Denis River is surrounded by lush jungle vegetation against an impressive mountainous backdrop. Just down the road there is a sugar cane rum factory where you can spend the afternoon sampling the goods.
Where to Stay in Mauritius: The Residence Mauritius is situated on the east coast of Mauritius along a mile-long beach of immaculate white sand.
4. Meteora, Greece
You might not know this amazing natural wonder exists in Greece, since the first thing that comes to mind are gorgeous beaches and picture perfect islands.
The majestic mountains of Meteora are so stunning, you won't be able to believe it even after you've seen it. The landscape is dramatically marked by slender stone pinnacle that jut up into the sky.
Many of these high peaks are topped by precipitously built complexes of Eastern Orthodox monasteries. In fact, the whole area is now a UNESCO World Heritage Site where visitors flock to see this marvel of masonry.
5. Lake Matheson, South Island, New Zealand
Have you ever visited a place so incredibly beautiful you just can't bear to drag yourself away from it? That is what a visit to Lake Matheson on New Zealand's South Island is like.
The one and a half hour walk around one of New Zealand's most picture perfect lakes takes you through ancient forest and offers views of the surrounding mountains from various viewing points around the lake.
The showstopper though is the sight of Mt Cook, New Zealand's tallest peak, and it's reflection (on a calm day) on the lake.
After a few hours spent walking, taking in the view and trying to capture that perfect reflection shot on your camera, it will be a difficult task to try and drag yourself away and onto other beautiful New Zealand sights.
6. Cappadocia, Turkey
Cappadocia, Turkey, is one of those places you must see in your lifetime. It is truly exceptional. Located in the heart of Turkish Central Anatolia, this UNESCO World Heritage Site lies on a high plateau and is dotted with thousands of spiky volcanic rocks, with the highest of these jaw-dropping geological phenomena rising up to over 3000 meters.
You can explore several underground cities interconnected by tunnels, which were used by early Christians to hide from Persian and Arabic invaders in the 6th and 7th centuries. Don't miss the Göreme Open Air Museum which contains more than 30 rock-carved churches and chapels with some superb Byzantine frescoes from the 9th-11th centuries.
You can see it all from a hot air balloons floating above the breathtaking volcanic landscape. Check out our guide with more information on the top things to do in Cappadocia.
Where to Stay in Cappadocia: Argos in Cappadocia is located in Uchisar, just below the stunning Uchisar castle. The hotel has its own vineyards and winery on location.
7. Copenhagen, Denmark
Copenhagen, Denmark, is a city full of life. The best time to visit Scandinavia is when the sun is out. There are people everywhere having coffee in cute cafes, biking from park to park or just enjoying a fresh breeze by the harbour.
Just sitting there taking it all in will boost your happiness levels. See what there is to do in Copenhagen in 36 hours. A favorite spot with tourists is Nyhavn with its colourful houses and the old-fashioned boats.
You can take a canal boat cruise around the waterways to see the city from a different angle, of you can just sit at one of the cafes and enjoy the people watching. Copenhagen is also well known for its Michelin star restaurants and street food.
Where to Stay in Copenhagen: Copenhagen Marriott Hotel has wonderful views of the harbor and is in a great location for exploring the city.
8. El Nido in Palawan, Philippines
El Nido is a small town on Palawan island in the Philippines. It's known for white-sand beaches, coral reefs, amazing beach resorts, and warm weather year round.
It's also the launching off point for the stunning Bacuit Archipelago. El Nido's magic and beauty will take you by surprise. Nothing compares to the soulful beauty and impressive landscape of the town, the scenic beaches, the enchanting lagoons, and islands.
El Nido captures the true essence of island life. It's simple paradise there, where the weather is always nice and the people are friendly and welcoming. This is what has made Palawan one of the hottest destinations in the world for tourists. You must see it to believe it.
Where to Stay in El Nido: El Nido Resorts Lagen Island is a relaxing and luxurious retreat where you can stay over the water, beside the beach, or surrounded by forest.
9. Rio de Janeiro, Brazil
Rio de Janeiro has some of the most well-known, iconic beaches in the world – Copacabana Beach and neighboring Ipanema Beach among the best of them.
Ipanema is always alive with people having a good time, drinking Caipirinhas, enjoying the local food, and playing on the white sandy beach.
There are designated areas along the beach where you can go if you like to surf, play soccer on the beach or just lounge in the sun perfecting your tan. And if you like to party, this is definitely the place you want to be!
You also can't miss the Christ the Redeemer statue atop Mount Corcovado and the towering granite peak of Sugarloaf Mountain – you can take a cable car to its summit.
Where to Stay in Rio de Janiero: Grand Hyatt Rio de Janeiro has a stunning beachfront location. The hotel has a tranquil and modern atmosphere and each room has either a large balcony or floor-to-ceiling that make it feel airy and connected to the landscape.
10. Cuba
From the first time we set foot on the white sand beaches of Santa Maria, to our last visit as we looked out onto the turquoise waters of Varadero, we knew this was a paradise we wouldn't forget.
The incredible, unforgettable beaches only adds to the charm of this country, with a fascinating culture and truly warm and kind people.
Taking some time away from the water and venturing into the cities, like Havana, takes you back into another time with classic, vintage cars and a variety of architectural styles including colonial and Moorish influences.
The music and dancing, the Cuban food, history and the people themselves will grab hold of your heart and mind and have you returning time and time again, whether it be in person, or as you recall the memories of your time there.
If you're an American visiting Cuba, read these guidelines.
11. Agra, India
People from all over the world dream of visiting the Taj Mahal in Agra, India. It's an iconic structure that, even from afar, has the ability to capture your heart.
Taj Mahal, the symbol of eternal love for the beloved, is undeniably the most fascinating piece of craftsmanship in India. This architectural gem is not just the most treasured monument in the country, but this UNESCO World Heritage Site has also been enlisted as one of the new "Seven Wonders of the World".
Visiting in person will help you unravel the mystery of this beautiful monument. Read our full post about this beautiful monument to get all the information you need to visit the Taj Mahal yourself.
Most travelers add the Taj Mahal as a stop on a longer Golden Triangle tour of northern India.
12. Kusadasi, Turkey
This relaxed seaside resort town is on the southwestern coast of Turkey and is a popular jumping off point for visiting Ephesus. Whether dipping your toes in the ocean, or sitting poolside enjoying the ocean breeze in your hair, Kusadasi is a true water and sun-lovers paradise.
You can shop, dine, or rent a boat for a relaxing day out in the warm waters of the Aegean. The town has a seafront promenade, marina, and harbor lined with hotels and restaurants serving local food.
If you are feeling more energetic, hire a taxi to visit the nearby ancient ruins of Ephesus, which is a UNESCO World Heritage Site that's just a 25-minute drive away.
13. Bagan, Myanmar
Bagan is an ancient city and a UNESCO World Heritage Site located in the Mandalay Region of Myanmar. It's the perfect place for history lovers and archeologists, due to its large number of ruins from the Pagan Kingdom of the 9th – 13th centuries.
There are over 3,000 temples around Bagan to explore. You can climb up to the top of the taller temples and see dozens of ruins dotting the land all around you with even more that are beyond your field of view.
You can even watch the sunset from the top of one of the temples. It's simply magical. Bagan is one of the world's greatest archeological sites, even rivaling Machu Picchu or Angkor Wat.
However, Myanmar is still a difficult place to travel, so the logistics of your visit should be carefully planned. You might find it easiest to go with a tour group, rather than independently.
14. Iceland
If you're looking for a unique and adventurous holiday destination then Iceland should be high on your wanderlust list.
From the capital city of Reykjavik, to thermal spas like the Blue Lagoon, stunning volcanic landscapes, and the chance to see the elusive Northern Lights, Iceland has it all.
The highlight of any trip to Iceland is driving around the countryside, taking in the stunning landmarks, the geological sites, like Thingvellir National Park, the naturally powerful Strokkur geyser that shoots boiling hot water 30m into the air every ten minutes throughout the day, and the breathtaking Gullfoss waterfall which runs 105ft deep.
Be sure to set yourself up with a roadtrip in Iceland, as that's the best possible way to see as much as you can of this dramatic country.
15. Ecuador
Ecuador is home to so many wonderful attractions, like the Galapagos, the volcanoes, and the Amazon. In Otavalo, you'll find incredible markets, festivals, crater lakes, and Kichwa culture.
In Quito there is a stunning Old Town. A short bus ride out of the city and you can be birding in the little town of Mindo. Banos is a great place for some adventure – touring waterfalls, jumping off bridges, and swinging at the end of the world.
Puerto Lopez you can see dozens of humpbacks and blue-footed boobies on Isla Del Plata. The weather, being so near to the Equator, is very predictable.
The scenery is absolutely striking through the gorgeous Andes mountain range and through various beaches.
16. Tioman Island, Malaysia
Tioman Island is a place that makes you feel like you literally own the island. With a small cottage whose doors open right onto the sand, there really is no better place to relax and appreciate the beauty.
The water is so blue, filled with the most colorful fish, and the island is full of cute little restaurants and bars to grab some Malay food before going for a swim.
Tioman is Malaysia's best kept secret and a great getaway from the hustle and bustle of the mainland. Take a motorbike around the whole island in just a few hours, go snorkeling, or simply just take in the views.
But whatever you do, don't take it for granted-it's truly a hidden treasure.
17. Maui, Hawaii, USA
One of the most beautiful tropical paradises on earth is Hawaii. We particularly love the island of Maui, as it has so much to offer visitors and it's so easy to get around to all of Maui's top sights.
Maui is the second largest of the Hawaiian islands. It's home to the volcano Haleakala in the beautiful Haleakala National Park which is frequented by visitors in the early morning hours where the views of the sunrise are particularly amazing.
There are stunning natural pools and waterfalls all over the island, as well as 30 miles of beautiful sandy beaches to explore. The winding Hana Highway stretches along the north side of the island and includes many stop off points where the views are outstanding.
There are so many resorts, hotels and Airbnb options in Maui. Check out this guide on where to stay in Maui to choose what fits your style.
18. Argentière, France
Argentière is a village near Chamonix in the French Alps. With its amazing views, it entices tourists to try out a number of outdoor activities like skiing, alpine walking and mountaineering. You can find yourself surrounded by lush greenery and snow at the same time – it's the best of both worlds.
Apart from the jaw-dropping view Argentière has to offer, hikers can also look forward to reaching a resting place in the mountain called La Refuge. Here you can meet other hikers or savor the moment on your own, staring out onto the mountain and feeling one with nature.
The view and the experience of Argentière were what made me really fall in love with hiking and it's on my list of places I think back to when I would rather be somewhere else!
Some of our other favorite places in France are Lake Annecy and the Mont Blanc / French Alps area.
19. Aswan, Egypt
If you've ever dreamed of going on a Nile Cruise in Egypt to see the ancient Egyptian sites you've always heard about, then Aswan is a destination you already have on your list.
All Nile cruises either begin or end in Aswan. It's home to significant archeological sites like the Philae temple complex, on Agilkia Island, near the landmark Aswan Dam.
Philae is an island in the reservoir of the Aswan Low Dam. The temple complex that was built there was in the path of the river, so when the high dam was built, the temple was moved, brick by brick, to Agilkia Island, in order to preserve it.
The temple, along with all the other charms of Aswan, are definitely worth a few days exploration. If you haven't been yet, check out our guide to planning a trip in Egypt. It's very much worth the effort.
20. Phuket, Thailand
If there's one place we've been that far exceeded my expectations, it was Sri Panwa Resort in Cape Panwa, Phuket in Thailand. Not only was it the most romantic resort we've ever stayed it, the views were out of this world.
One afternoon, we sat on those plush pillows enjoying a cocktail while watching the sunset from this incredible infinity-pool surrounded lounge called Baba's Nest. Easily the most dramatic and stunning place I've ever watched a sunset from.
Phuket is an island that is so varied with resorts and accommodations that you can find something you love there, no matter what kind of traveler you are, from the resort-style action going on at Patong, to the ultra-luxury hideaways, like Sri Panwa.
While Phuket is amazing, there are so many other places you must see in Thailand, like the bustling city of Bangkok and the charming old world Chiang Mai.
If you're a beach lover, check out this post to see the most amazing beaches in Thailand.
21. North Island, New Zealand
There are so many unique things to do on the North Island of New Zealand. The endless rolling green pastures, sheep farms and unusual attractions along the way are all part of makes the North Island a truly incredible experience.
But we don't want to leave out Auckland, which has an immense list of attractions for tourists. On the North Island, you can go wine tasting in Waiheke Island, just off the coast of Auckland, visit Hobbiton, the Hobbit and Lord of the Rings movie set, float through the Waitomo Glow Worm Caves, spend some time in Rotorua, and then head to Hawke's Bay.
All of these spots are jaw droppingly beautiful. Here's your guide to the perfect 7-day trip on the North Island. It includes some of the 9 most romantic places you must visit in New Zealand.
22. Cook Islands
The Cook Islands, made up of 15 splendidly tropical isles in the South Pacific, is what Hawaii was years ago.
If you're looking for a relaxing and enjoyable vacation in paradise, away from the hordes of tourists — a place where locals still have control of the tourist market and run hotels and restaurants without all the corporate dollars turning a really great spot into an overrun tourist destination — then you really need to go to the Cook Islands instead of Hawaii.
Rarotonga is the main island. There are tons of activities to do there, like lagoon cruises, fishing, diving, guided mountain hikes, storytelling cycling tours, buggies, quadbikes or 4WD trips around the island.
Where to Stay in the Cook Islands: For affordable luxury, stay at the Pacific Resort Aitutaki. It is a luxury 5-star resort on the island of Aitutaki, with private beachfront accommodation and beautiful lagoon views.
23. Kotor, Montenegro
On Montenegro's Adriatic coast is the fortified town of Kotor. Its prime located in a secluded part of the Gulf of Kotor ensures that the views are spectacular.
The lovely Old City part of Kotor was built between the 12th and 14th centuries and is now a UNESCO World Heritage Site. It's filled with medieval architecture and historic monuments and surrounded by a 4km wall that protected the city for centuries.
It's one of the most beautiful spots to visit in Montenegro. Here are a few more! If you're looking for something a little more off the beaten path, Kotor is a great choice for a relaxing vacation without the huge crowds.
There are a few airports you can fly into within a 1-2 hour drive, so getting there is easy for everyone.
>> Check out some of the surrounding best places to see in the Balkans.
24. Sri Lanka
Sri Lanka has beautiful golden beaches, natural wonders and wildlife, a rich heritage and culture, ancient ruins and Buddhist temples, not to mention cheap prices and lots of elephants to entice visitors.
There's no one best way to see the island. You can head to the interior of the country to discover, or hang out on the beautiful beaches. The Cultural Triangle, in the north-central plains of Sri Lanka, is home to the relics of the Sinhalese Kingdom from Anuradhapura, the capital city of Polonnaruwa and Dambulla, known for its cave temples.
The Cultural Triangle is also home to elephants, sloth bears and leopards. Colombo is the capital city and hub of modernity in Sri Lanka.
>> Sri Lanka is just one of the many wonderful travel destinations in Asia you must see.
CONCLUSION
That's your daily dose of destination dreaming! I hope you've found some travel inspiration in these awesome places. Tell us where you'd rather be right now!
Like this post? Save it on Pinterest so you can find it again later.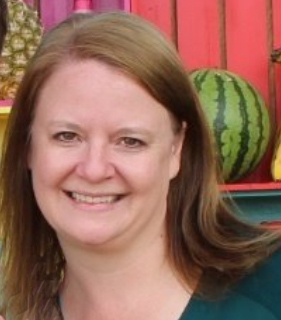 Laura Lynch, creator and writer of Savored Journeys, is an avid world traveler, certified wine expert, and international food specialist. She has written about travel and food for over 20 years and has visited over 75 countries. Her work has been published in numerous guidebooks, websites, and magazines.