When you travel with your family, which vacation style do you typically prefer – beach retreat or theme park? Would you rather go to the beach to relax and play in the sand and waves all day, or to a theme park, to go on the wild rides and take pictures with Mickey & Minney? There are many difference between these two types of vacation. Choosing the right one for your family can be a daunting task. Will everyone be happy with the choice?
There are obvious differences between these two styles of vacations, and choosing the right one might take some time and consideration. Making sure everyone is on board with the choice will make the vacation go so much smoother, and ensure everyone is happy and has something to do that they enjoy.
So, what's your family vacation style?
Beach Retreat
There are many pros to beach vacations. Not only are there endless choices for where to go, you can get as creative or as familiar as you want to be. Perhaps traveling to a beach near home is the most convenient option. My family vacationed on the Oregon coast every summer. It was easily accessible and affordable, because it was near our home. Many states along the west and east coasts have beautiful beaches that are lovely year round, and offer plenty of family accommodations.
One of my favorite beaches on the east coast is Fort Lauderdale. It offers beautiful sandy beaches, great weather mostly year round, and isn't as crowded or crazy as Miami Beach. It's already really easy to find a great place to stay that won't break the bank. Many of the resorts in that area also offer pools and various resort facilities, that will help keep everyone happy and occupied.
Another consideration you may want to make when deciding on a beach vacation is how much there is to do nearby. While it might be fun to lay around on the beach for a day or two, it can begin to get old after awhile. Not everyone in the family will want to build sand castles for 7 days straight. Make sure there are plenty of other activities for everyone in the family to do nearby. If there are more active members of the family, they might enjoy the opportunity to go surfing or paddle boarding.
For more adventurous beach vacation, there are incredible overseas destinations to choose from, like the pristine beaches of Australia, or the rocky cliffs of England's beaches. Italy has amazing beaches to explore. Cancun, Mexico, is jam packed with luxury beach resorts. If you want to get out and explore, but still be near the beach, one of these destinations might be perfect for your family vacation.
VERSUS
Theme Park
As a kid, I always wanted to take a vacation to a major theme park, like Disneyland or Six Flags. These places seemed like the perfect escape from the monotony of everyday life at home. Only one time did we break from our regular Oregon beach vacation to spend a week at Disneyland, instead.
A theme park vacation brings with it its own set of challenges for the family. Although it's usually very easy to find family accommodations in places like Anaheim, outside Disneyland, it's not always the ideal setting for everyone. For instance, my sister loved theme parks, but she couldn't go on any of the rides because she suffered from extreme motion sickness. My mom doesn't like adventure rides. So that left my dad and I to wander around the theme park, trying not to feel bad that the others couldn't join us. If one or two of the family members are going to be left out of the fun, it might be best to hit the beach instead.
Theme parks can also be very expensive. Buying tickets for 4+ members of a family, for multiple days in a top theme park can set you back hundreds of dollars. Compared to how free it is to build sand castles, a beach vacation may, again, be more appealing. If you have the money saved for a theme park vacation, it can build incredible, lasting memories, because of the extreme adventures you often find yourself on – twisting through dozens of upside-down loops of a roller coaster, and floating through a fantastical world of pirates and animated movie characters.
Again, for the more adventurous traveler, there are theme parks around the world that you can explore. Disneyland Paris or Tokyo are an exciting alternative to Disneyland in California. If you also want the experience of traveling overseas and exploring a new city, taking your family theme park vacation overseas can be very rewarding.
We also think that National Parks offer rewarding family vacation options. Check out these top national parks in the U.S. for families.
CONCLUSION
So, which options will it be? Do you prefer to take the family to the beach, or spin around in teacups at a theme park? The answer to this question is typically a matter of personal preference. But with all of the pros and cons of each option laid out, I think I'd settle for either, as long as I could share it with my loved ones.
Are you planning a family vacation? What are your top options?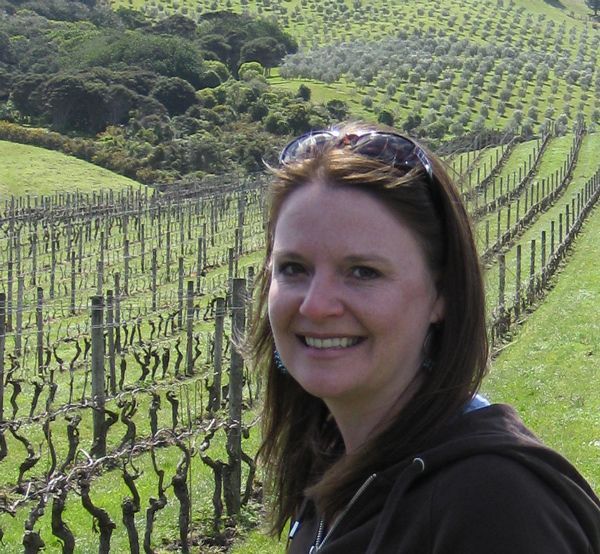 Laura Lynch, creator and writer of Savored Journeys, is an avid world traveler, certified wine expert, and international food specialist. She has written about travel and food for over 20 years and has visited 70+ countries.