Portugal is the land of terrific treasures to experience, from its tasty food to its gorgeous historic towns to sun-drenched beaches, all flowing with history and culture. Whether you're a thrill-seeker or sun-hunter, this country promises an unforgettable vacation.
A lot of visitors to Portugal head straight for the main cities, like Lisbon and Porto, which are both great in their own right. You can read more about them in our 10-day Portugal itinerary. But here we're going to introduce you to some of the most stunning beach towns in Portugal, where you can soak up the sun and experience the amazing coastline.
» You might also like these 8 Gorgeous Beaches in Madeira, Portugal.
» Visiting soon? Check out our Portugal travel guide and how to spend 10 days in Portugal. You might be interested in visiting the gorgeous town of Porto for amazing food, as well as the Douro wine region.
We think you'll agree with us that the coastal areas of Portugal are both stunning and awe inspiring. The sand stretches on for miles and the views just don't stop. You never know, you might just fall in love with it and want to move to Portugal!
Portugal's Sublime Sunny Spots
Portugal's beach towns offer a kaleidoscope of vacation types, ranging from vibrant, quaint towns to resort hot spots to explore. Take a look at the top Portugal coastline gems to visit in this country and what makes them the perfect place for specific types of travelers.
1. Nazaré – For Surf & Seafood Lovers
Get your surfboards ready for some gnarly swells, as the sleepy town of Nazaré will have you shredding some waves in style. Other than the sensational surfing scene, this little fishing town has a gorgeous moon-shaped sand beach and a seaside promenade that stretch on forever.
If you want to ride the funicular up to the O Sitio area, high up on the cliffside, you will be rewarded with amazing views over the town and the beach. Those white houses and red roofs really stand out from up there.
Definitely try some goose barnacles, a Nazaré specialty. Perfectly seasoned with a wedge of lemon to bring out its zest, these crustaceans can be found at the bars and restaurants around Nazaré. Dried fish is also a specialty that you'll find from street vendors. Give it a try!
Tip: The best time to visit this town is in winter (from October to late February) when the waves are in peak conditions. Early spring is also a great time, when there are less tourist. Avoid the height of summer when tourist is at its peak.
Tour to enjoy:
2. Tavira – For the History Hunter
A charming town nestled on the Algarve coast in the south, the tranquil haven of Tavira is sometimes called the Venice of Portugal. This town is a slice of preserved history, from the stoic Gothic churches to the pitter-patter on cobblestone roads. It has a unique mix of traditional architecture and Moorish influences.
Tavira maintains its old world charm with enchanting winding streets and grand architecture, but the Gilao River which flows right through the center of it and out to the ocean is another feature that attracts so many visitors to this quaint fishing village.
If you're seeking sand, you won't be disappointed with that either. Tavira has what are considered to be some of the most beautiful beaches in the country.
You won't want to miss the chance to learn about Tavira's long, storied history. Visit the Castelo de Tavira, the remains of the castle built by the Moorish occupiers in the 11th century. Spend time in the spectacular Old Town, filled with picturesque churches, palaces, museums and more.
3. Cascais – For the Sun Seeker
Located just to the west of Lisbon, Cascais is one of the most popular holiday destinations on the coast. It's known for its golden beaches, its small museums, and the many restaurants to explore. Since it's so close to Lisbon, you can come here on a day trip just to see how lovely it is.
For beaches, the town has many that compete for the most beautiful in the country, including Praia da Ribeira, Praia da Rainha, and Praia da Conceição. And of course all that proximity to the water means there are great seafood restaurants, like Marisco na Praça Mercado where you can choose the freshest catch of the day.
You'll want to try fish, shrimp, octopus, clams, that are prepared simply, along with the local specialty, santiaguiños, which are tiny slipper lobsters that are only found here.
The Museu do Mar Rei Dom Carlos I in Cascais is a wonderful place to visit if you want to learn more about this region's coastal past. With various exciting installations to peruse, such as shipwreck and local fishermen exhibitions, you'll develop an appreciation for this Portugal seaside town's history.
If you're looking to get your heart pumping in the great outdoors, there are many coastal paths for runners and cyclists to enjoy while enjoying the magnificent seaside views.
Tours to enjoy:
4. Aljezur – For the Old School Charm Lover
From castles and cottages to cascading carpets of pristine beaches, Aljezur in the Algarve region is the ultimate place for couples looking for a romantic backdrop to their vacation.
Make your way through the enchanting cobbled streets and trek to the magical remnants of the Moorish castle on a hill. A 10th-century regal structure, the Castelo de Aljezur has stellar views of the surrounding countryside. Aljezur is also known for its great surfing scene for all levels.
The great thing about Aljezur is that it's a lesser known location for tourists, so it often feels untouched. There are no large resorts or cruise ships docking nearby. So if you're looking for something quiet yet gorgeous, this is your place.
Tour to enjoy:
5. Peniche – For the Authenticity Seeker
Peniche has a treasure trove of things to do for travelers looking for a less touristy experience. It is a working port surrounded by aquamarine waters and giant cliffs. You're in for a treat, from surfing spots to cultural activities.
While its long stretches of sparkling sand and a seemingly endless supply of aquatic activities are a staple of this region, Peniche is known for its handmade lace called Renda de Bilros. These delicate, spider web-like creations can be fully appreciated at the Museu da Renda de Bilros, dedicated to showcasing this craft.
With its close proximity to Lisbon, Peniche is also the perfect day trip. A tour of Berlenga Island, which is situated in the Berlengas Natural Reserve near Peniche, is where you should go to soak it all up.
If you stay, you'll find that the town still clearly shows its roots as a fishing village. It's a little more rustic than other destinations, which helps keep its original charm alive. One of the main reasons to come here is the surfing, but you'll also fall in love with the food and the views.
Tour to enjoy:
6. Angra do Heroísmo – The Vino Lover
While this might be a city rather than a classic beach town, this small city near the sea is too good not to mention when listing prime pearls of the Portuguese coast.
With balconied houses and blackened lava coastal areas, Angra do Heroísmo in the Azores is the perfect place for travelers to add a sense of unique whimsy to their trip.
This city is classified as a UNESCO World Heritage Site due to its significance as an obligatory port stop for travelers in the past. Make your way to Monte Brasil to heat your vacation, as this extinct volcano is a stunning natural park to wander and see some panoramic views of the city below.
If you're looking for a wine tasting experience with an explosive twist, the Azores islands are known to be one of eight regions in the world that practices the art of volcanic winemaking.
By embarking on a guided tour, you'll be able to visit the Museu do Vinho, where you'll see the cellar and learn all about its production processes. You'll also be able to walk the volcanic terrain to explore landscapes and learn how its unique soil properties allow the grapes to thrive.
Best Time to Visit Beach Towns in Portugal
While the best Portugal beach towns are always a pleasure to visit, certain months make a beach visit the ultimate idyllic escape from the daily grind of work and responsibilities.
The high tourist season occurs around July to August, with a specific target on coastal town areas due to the warm seas and weather. So, you'll need to deal with many lines and crowded spaces around popular tourist attractions and iconic landmarks around these towns.
The best time to visit to skip the seemingly endless streams of visitors is the spring (between February and May) to get lost in the sensory pleasures of Portugal at its finest. With the fresh scent of flowers and bloom and the gentle sea breeze in the air, you'll be able to smell the essence of this fascinating country in full bloom.
Top Tips for Exploring Portugal's Coastal Towns
While diving headfirst into the fantastic world of sun, sand, and surf is tempting, some prepping could benefit you from rookie beach-going errors. Take a look at some tricks to take on these seaside towns like a true local:
Final Thoughts on the Best Beach Towns in Portugal
The beaches in Portugal are the perfect place to experience an array of amazing adventures that will have every type of traveler transfixed. Whether you're looking to relax, build a tan, or looking for summer love – these towns will have you covered.
You'll have splashing times in these sand-sprinkled spaces, from the wine-infused splendors of Angra do Heroísmo to the surfing haven of Nazaré.
Like this post? Why not save it to Pinterest?
FOLLOW US on Pinterest, Instagram, Facebook for more great travel inspiration and tips.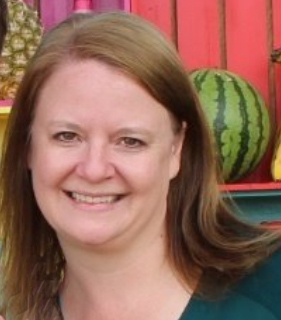 Laura Lynch, creator and writer of Savored Journeys, is an avid world traveler, certified wine expert, and international food specialist. She has written about travel and food for over 20 years and has visited over 75 countries. Her work has been published in numerous guidebooks, websites, and magazines.