Packing for a beach destination or family beach vacation doesn't have to be difficult, especially when you're prepared. This perfect beach packing list has everything you might need so won't forget a thing, whether you're off to a beautiful Florida beach or one of these irresistible tropical islands. We've even supplied a handy downloadable checklist you can print out or fill in on your computer.
To help you avoid forgetting something important, we've put together this perfect beach vacation packing list to help you out. Whether it's a new tube of sunblock or a forgotten swimming suit, there's no doubt you'll pay more for it your destination.
▼ This packing list is also available as a download, so you can save it to your computer and reuse it every time you need to pack for the beach. It has clickable fields. Click here to download your free copy.
Note:
This packing list doesn't cover the items that you need on every trip, it only includes beach-specific items. Click here to see our
reusable travel packing checklist
(downloadable PDF).
Even if COVID-19 is on the decline and many of us have been fully vaccinated, there are still things you need to remember to pack to keep your entire family safe on your beach vacation.
Face masks
Hand sanitizer
Anti-bacterial wipes
There are a number of essential beach clothing items and accessories that you must have for the beach. Make sure you have these items in your beach bag at all times.
Sunglasses
The best beach sunglasses are ones that are polarized and reduce the intensity of the sun, especially when you're around water, as it reflects the suns rays. It's best to wear sunglasses as often as possible while on the beach, to protect your eyes.
Swimsuits
Clearly you can't go to the beach without a swimsuit or swim trunks. It's practically mandatory. Be sure to find one that fits properly and feels comfortable. We also prefer to pack two swimsuits, so the second can be worn while the first is still drying from a previous swim.
Beach Hat
Beach hats are very nice to have when spending time on the beach. A hat not only protect your face from the sun and shield your eyes, it can keep your head cool too. Find one that's breezy and/or moisture wicking, and preferably has some sort of UV protection.
Cover-up Beach Clothing
When not in the water, you'll probably want some sort of beach cover up to wear while walking around the resort or beach. I prefer flowing dresses that can be pulled on over the top of my suit, or sarong-type skirts to cover my legs.
Essential Beach Toiletries
Again, some things you just can't go without at the beach. With the prevalence of sun burns and skin cancer, it's best to always be armed with a high level of broad spectrum SPF sunscreen (at least 45).
We also pack a lip balm with SPF in it to protect our lips from sun exposure and excessive drying. Beaches can be a breading ground for mosquitoes and other pesky insects that can sting or bite.
I really like Avon's Skin So Soft to keep the bugs away. If you do get a sunburn or bites, you'll want to have some aloe vera gel on hand to sooth the burn.
Beach Comfort Items
These items are nice to have at the beach, if you have room to pack them. If you are short on space, usually a resort hotel will at least have beach towels and often a beach bag for you to borrow. We also like to have along an insulated beach bag in which to pack drinks and snacks. And finally, a pair of water shoes are really great to have if you're going to a rocky beach.
Insulated Water Bottle – Since you're going to be out in the hot sun for most of the day, it's vital that you stay hydrated. Buy a bottle of water locally or fill up a water bottle (the is a great choice) so you always have a refreshing drink available.
Waterproof Pouch – Protect your wallet and smartphone from water or sand damage with a waterproof pouch. The is a good low-cost choice that's big enough to fit most smartphones and point and shoot cameras.
Beach Entertainment
Having something to do for long sessions on the beach is vital. Reading a book or listening to music are our favorites. We make sure to stock up on good books to read on our Kindle before any beach holiday.
The only problem with electronic beach entertainment is keeping valuables safe while you're playing in the water or grabbing a drink from the bar. Be sure to hide away your valuables when you leave your area and don't leave them alone for long.
Useful Items On The Beach
Different types of beaches require different items. If you're lounging on a Florida beach, you'll probably want to have a beach umbrella and chairs, while Oregon beaches don't require those items, but do call for a bucket and mini-shovel to dig up shells and clams.
Umbrella
Cooler / Ice
Hair band
Lip balm with SPF
Insect repellent
Flip flops / sandals
Water bottle
Hat / sun visor
Cell phone / charger
Beach chairs
Bucket / shovel
CONCLUSION
The beach is definitely on the top of our vacation wish list, and this ultimate beach packing list comes in handy every time. Don't forget a thing with this downloadable list.
Like this post? Why not save it to Pinterest?
FOLLOW US on Pinterest, Instagram, Facebook for more great travel inspiration and tips.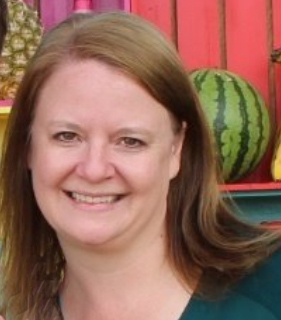 Laura Lynch, creator and writer of Savored Journeys, is an avid world traveler, certified wine expert, and international food specialist. She has written about travel and food for over 20 years and has visited over 75 countries. Her work has been published in numerous guidebooks, websites, and magazines.