Looking for the perfect beachside experience in Europe? Look no further than these gorgeous beaches in Madeira, Portugal. You'll come for its raw beauty, but you'll stay for many other reasons, which this guide will cover.
Whether you're spending two or ten days in Portugal, you'll likely find yourself on a beach thanks to the prominent beach culture and over 300 days of sunshine.
» Visiting soon? Check out our 15 Great Things to Do in Madeira Portugal and our guide to the most gorgeous beaches in Madeira, as well as the wineries you should visit.
Madeira doesn't have many natural sandy beaches, but that's precisely why you should go. This mountainous volcanic island has unique beaches such as pebble, golden, or black sand surrounded by lush greenery and breathtaking cliffs.
And the best part is, it doesn't get as crowded as most beaches in Portugal.
The Madeira archipelago overflows with Portuguese charm, presenting a cultural immersion like no other. So keep reading.
» Check out these stunning beach towns in Portugal and the top activities in Madeira.
Tips for Visiting Madeira's Beaches
Before you turn into a bonafide beach bum, there are some things you'd want to know. Traveling somewhere for the first time can come with a few hiccups or unpleasant surprises, so it's best to prepare well.
Here are some fantastic tips that'll hopefully make your trip to a beach in Madeira that much easier:
Prepare for hot and sunny conditions. Madeira is one of the warmest regions of Portugal, averaging around 74°F (or 23°C) degrees daily. Pack enough high-SPF sunblock, a UV/UB filtering hat, and ample water.
After all the swimming and lounging, your tummy is bound to start rumbling. With this Portuguese food guide, you'll know exactly what to order before setting foot in the country.
Try to spend at least ten days on Madeira Island to explore leisurely and see everything this island offers. For example, there are not only scenic beaches, but Madeira has some epic hikes that often end with a majestic waterfall.
Best Affordable Luxury Hotel in Madeira
We think the all-around best choice is the…
Madeira Tours to Try
8 Best Beaches in Madeira
Drum roll. Let's look at the best beaches Madeira has to offer.
1. Praia Formosa
Praia Formosa is one of the best beaches in Funchal. Located 10 minutes from the capital, you'll find various small and intimate beaches that are a mix of sand and pebbles. At Praia Formosa, you can expect crystal-clear waters and excellent facilities to put you at ease.
You'll have access to changing rooms, a skateboard ramp, sports activities, parking, and a lifeguard on duty. Comfort aside, this popular beach haven offers nearby restaurants, nightclubs, and shops.
Being the largest public beach on Madeira means it's excellent for safe swimming but gets more crowded. Visit after the peak summer season or school holidays to avoid the bustling crowds, or simply choose a more secluded beach.
Despite its popularity, Praia Formosa remains one of the ultimate beaches to lounge on.
Fun fact: Praia Formosa boasts famous residents such as Christopher Columbus, Cristiano Ronaldo, and Merche Romero.
» Try this Around The Island – Two Days Tour From 9am to 5pm (each Day)
2. Praia do Porto do Seixal
Many would argue that Praia do Porto do Seixal is the best beach in Madeira, and it's understandable why. Also called Seixal beach, it's beautiful with vibrant volcanic sand, dramatic cliffs adorned with lush vegetation, and crystalline waters.
This tranquil beach is ideal for nature lovers and photographers looking to fill their Instagram. It's quaint and secluded, and won't have much to do there, but the aesthetics, such as a magical waterfall at the end, make up for it.
This beach stands out, though, because of its soft, fine black sand, providing a relief from the prominent pebbled shores. It's a little haven that is safe for swimming and produces decent waves for a surf session.
There are also natural pools to unwind in and nearby nature and parks to explore.
3. Calheta Beach
Calheta is one of the many Madeira beaches you simply must visit. It offers relaxation, ample sunbathing, and conveniences fit for friends and families. Consisting of two fine golden sand beaches, it can get pretty crowded here, but that's mainly in peak summer.
Calheta Beach is sheltered, so its name means "small cove" in Portuguese. One reason for it being sheltered with concrete blocks is because both Calheta and Machico both import yellow sand from Africa at least once per season or more depending on how fast the ocean washes it away. The blocks prevent the breakwaters from carrying away the purchased sand.
Access to this beach is free, and you can take advantage of the onsite facilities. There are changing rooms, parking spaces, toilets, and a first aid room. If you're up for some socializing, you can make your way to the nearby restaurants and bars.
Otherwise, pull out your lounger, slap on some tanning cream, and unwind.
4. Praia do Vigário
Sitting in one of Madeira's most populous towns, Camara de Lobos is a gorgeous little pebble beach. This is also where you'll find the highest cliff in Europe, Cabo Girão.
It's truly a unique spot that'll work your camera over time. You'll be in awe once you make your way up the Cabo Girão lookout point that features a glass skywalk. It offers breathtaking sweeping views over the ocean and city and doubles as a starting point for hikers.
Praia do Vigário has a lively atmosphere filled with groups of friends and families looking to laze around. While you can bring some snacks, there's a wonderful restaurant called Restaurante Praia do Vigário serving up tantalizing seafood dishes.
You'll have access to showers and changing rooms ensuring you're comfortable and fresh while beaching out. Note that the waters can get a bit rough here, especially during the high season, but there will be lifeguards on duty.
» Try this Madeira Dolphin and Whale Watching on a Ecological Catamaran
5. Praia Alagoa
Praia Alagoa is one of the two main beaches in Porto da Cruz. This beach is unmissable for its glistening pebbles and azure waters. It also has crystal-clear blue pools to bathe in under the beating sun.
Porto da Cruz is a charming village with bistros and hiking, biking, and running trails. It also has an exposed reef break producing consistent surf. It's no wonder that so many surfers, sunbathers, and outdoorsy adventurers flock to this gem.
Apart from soaking in the surrounding nature, you'll also get a taste of the local culture. (Literally) by heading to the last steamed rum distillery, "North Mills Distillery." This historical landmark is an old-fashioned distillery producing rum sourced from locally grown sugar cane — which you can roam for free.
Tip: Consider visiting this beach in autumn and winter to catch the best waves if you want to surf.
6. Machico Beach
Machico beach is another one of the few sandy beaches in Madeira. But get this. It's not natural sand — the sand you'll find on this beach is imported from Morocco. If you think that's mind-blowing, wait till you see how exotic this beach looks.
Decorated with palm leaves umbrellas, you'll undoubtedly get the impression of a tropical island. While sunbathing is a must on its soft sand, these conditions also allow for a fun game of volleyball — which probably won't work on pebbles.
This sandy beach offers shower toilets, a nearby car park (which fills up quickly), and lifeguards.
You can also take up pedal boating and swim in the protected area made from rock walls. When you're ready to see and do more, you can stroll along the nearby promenade and even pop in at some restaurants.
It's located in the historical town of Machico, which is home to a unique cultural heritage. Walk to the winding Machicho Bridge connecting this beach with the seafront promenade.
7. Calhau da Lapa
Looking to explore a hidden gem away from the crowds? Head over to the picturesque Calhau da Lapa. Keep in mind that you can only access this little gem via a boat ride or a walk with 700 stairs.
However, all that effort is worth it. You'll be met with vibrant volcanic cliffs, stunning dark green waters, and fishermen's cave-house tucked between the cliffs.
Adding to its uniqueness is a waterfall as you walk down to the beach. So prepare to work up a sweat to capture this stunning scenery.
There's even a nearby beach bar that you can pop in at to cool off from the sun. It's a calm and magical spot worth a visit.
8. Porto Santo Beach (Porto Santo Island)
You'll find this beach on the shores of Porto Santo Island, stretching for almost 5.6 miles (9 km). Porto Santo is a Portuguese island that belongs to the archipelago of Madeira, so it's not found on the main island of Madeira, but we wanted to include it anyway. Porto Santo promises warm turquoise waters year-round with ample space for everyone to enjoy.
You won't regret visiting this sandy beach. However, it's not your regular natural sand. Its fine golden sand is renowned for its therapeutic properties.
Located near the charming coastal town of Vila Baleira, you'll have plenty of shops, museums, restaurants, and bars to wander through.
Speaking of, Porto Santo is home to an assortment of wellness hotels, a diving center, and a world-famous golf course. So it is also an excellent holiday destination, and its golden beach is just the cherry on top.
Then you have an opportunity to mingle with the locals in the charming coastal town of Vila Baleira. You'll have even more shops, museums, restaurants, and bars to wander through.
Wrapping Up Best Madeira Beaches
Now that you know more about the serene shores, hopefully, you'll find the Madeira beaches just as alluring and unforgettable. Here you can have a relaxing sunbathing session on some of the prettiest beaches in Portugal.
So which one of these beaches will you visit first?
Next Read: Explore more of this fantastic country with this Portugal travel guide.
Like this post? Why not save it to Pinterest?
FOLLOW US on Pinterest, Instagram, Facebook for more great travel inspiration and tips.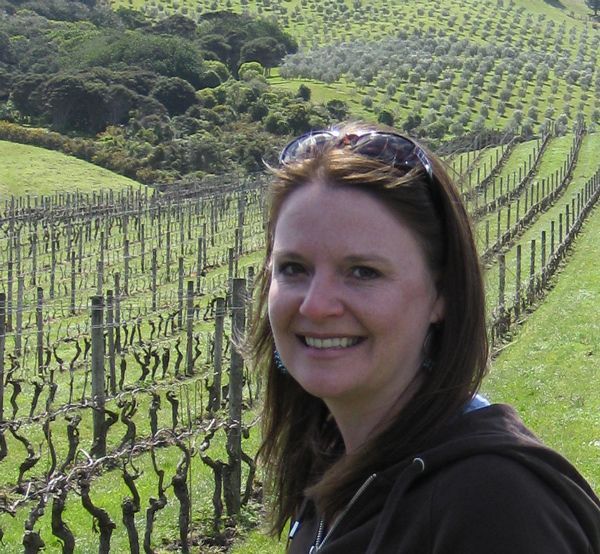 Laura Lynch, creator and writer of Savored Journeys, is an avid world traveler, certified wine expert, and international food specialist. She has written about travel and food for over 20 years and has visited over 75 countries.