There's a lot more to New York state than the big-city crowding and congestion of New York City. If what you're looking for is a peaceful and relaxing destination, where you can enjoy nature and beautiful scenery, New York state has many beautiful places to visit.
From the small-town simplicity of Ithaca to the majestic Adirondack Mountains surrounding Lake Placid, nature has created an abundant outdoor paradise in New York state.
To plan the perfect New York vacation, start with these locations. This 9-day New York State Itinerary will help you plan. There are, of course, hundreds of other great places in New York state, but we've narrowed it down to just the top 5 places that we love and recommend. You can find more options in the comments. See a preview here.
» Looking for more travel inspiration in the United States? See our U.S. Summer Vacation Ideas and 12 U.S. National Parks to Visit. Here are a few more fabulous U.S. Cities to visit.
Inspiring and Beautiful Places to Visit in New York State
Lake Placid and New York State's Adirondack Mountains
Lake Placid is both a lake and an alpine village, located in the Adirondack Mountains in upstate New York. It is an outdoor paradise for all types – hikers, skiers, snowshoers, mountain bikers. Nature is all around you in Lake Placid. Both summer and winter in the Adirondacks are hard to beat.
You'll find tons of hiking trails in the Adirondacks — there are a total of 46 high peaks to tackle, two of which are over 5,000 ft. in elevation. If that doesn't keep you busy, there are lakes, sheer-face cliffs, golf courses, and biking trails to explore. Rent a kayak and float around Lake Placid, or spend a weekend camping on a remote island. If you have a beloved outdoor hobby, you can do it in the Adirondacks.
Even if you aren't into sport, Lake Placid is a fun destination, with plenty of spas, shops, restaurants and bars to explore in town. You can also spend your days on scenic drives around the area. Autumn is called leaf-peeper season there for a reason.
Tours you might like:
How to Get There

Don't be put off by how difficult it might sound to get to the Adirondacks. You can fly from Washington DC directly into Plattsburgh (the nearest airport to the area), which puts you within an hour's drive of Lake Placid. The international airports of Albany and Montreal are just a 2 hour drive away.
Niagara Falls
One of the most spectacular natural wonders in the world is in New York state: Niagara Falls. It is a powerful and magnificent sight to see, and one you don't want to miss while you're visiting the state of New York. There are two sides to Niagara Falls, but you'll need a passport to hop over to the Canadian side.
There's plenty to do on the U.S. side, like the famous Maid of the Mist boat tour that takes you up the river past the waterfalls on the American side and into the gorge that contains the spectacular Horseshoe Fall. Once there you get to go within a few feet of all that roaring water.
If you want to get even closer, take the Journey Behind the Falls tour. During this tour, you take an elevator 150 feet down into 130-year-old tunnels. From there you can walk out onto a observation deck that puts you behind the Horseshoe Falls Niagara Falls is just a short 25-minute drive from Buffalo, a waterfront city in upstate, on the shores of Lake Erie.
Combining a trip to Buffalo and Niagara Falls will give you a chance to explore two of New York's most popular destinations. Also nearby is the Niagara on the Lakes wine regions, where can sample the region's ice wine and fruit wines on a wine tasting tour.
» Planning a trip to Niagara Falls? We have a full guide to help with that.
Tours you may enjoy:
How to Get There

There are two airports you can fly into within close proximity to Niagara Falls. There's the Toronto airport on the Canada side, and the Buffalo, NY, airport on the U.S. side.

From Toronto airport, the drive to the falls is about a 1.5 hour drive. From Buffalo, the drive is around 30 minutes. I do advise renting a car because it will be so much easier for you to get around, but it's not entirely necessary. There is a train station in Niagara Falls that you can come into from Toronto, New York, or other close by cities.
Finger Lakes Region
The Finger Lakes region of New York is nature's paradise and, even more importantly, it's also a wine lovers' dream. The area gets its name from the long narrow lakes that form the structure of the area. There are tons of fun and unique things to do in the Finger Lakes.
There are 11 lakes all together, plus many gorges and waterfalls nearby to admire, along with unlimited outdoor activities like hiking, biking, and boating. But enough about nature. Let's talk wine.
The Finger Lakes wine region encompasses 100+ wineries, breweries and distilleries that are centered around Keuka, Seneca, and Cayuga Lakes. You can plan your own wine tasting trip, drive along the pre-mapped wine trails, or book a wine tour. Here's one for Seneca Lake and one for Keuka Lake that we recommend.
If you like white wine, this is the region for you. They specialize in Riesling and Gewurztraminer, plus a small amount of cool-climate reds like Pinot Noir. The area is extremely easy to get around. Tasting fees are minimal and the wineries are open all year round.
Tours you may enjoy:
How to Get There

You can fly into Syracuse, Rochester or the smaller Elmira or Ithaca regional airports. From Rochester, it takes about an hour of driving to reach Seneca Lake. If you'd rather take a train, there are stations in Syracuse and Rochester. No matter what, you'll need to have a car to get to the lakes.
Long Island
New York City is a major travel destination for many domestic and international travelers, but Manhattan isn't the only place to see in New York City. While you're there, why not check out all the things to see and do on Long Island.
Long Island is a densely populated strip of land along the east coast of New York, not far outside the city. The island is connected to the mainland by a number of bridges.
Each of the four counties in Long Island has a distinct personality of its own. There are restaurants, museums, wineries, and hotels all over the island.
Aside from the enviable proximity to the ocean and the spectacular views you'll have on Long Island, outsiders are drawn there by Jones Beach State Park, Fire Island and Montauk Point State Park, which are all inevitably packed during the summer months.
The North Shore is where you'll find the wineries (Long Island wine country), while the South Fork houses the posh Hamptons, trendy restaurants and antiques shops. At the very point is Montauk, with sweeping views.
How to Get There

From Manhattan, you can drive to Jones Beach State Park in just over an hour, while it's a 3+ hour drive to Montauk. You can also take the Long Island Rail Road from the airports to 124 stations on Long Island.
The Catskills
Located in southeastern New York, The Catskills offer year-round outdoor activities. It's packed with top ski resorts for winter, beautiful lakes and hiking trails in summer, as well as golf resorts that are open all year. It's also the perfect spot for a camping trip.
All of these options makes the Catskills one of the top places to visit in New York. The Catskills are made up of four different counties: Delaware, Greene, Sullivan, and Ulster. Each has its own charm and personality. Sullivan County is the former home of the Woodstock Festival, and is now a mecca for fly fishing.
Deleware county is a great place to drive around the farm shops. There's also wine, beer and spirits all over the Catskills waiting to be discovered.
In the fall, the Catskills are alive with color as the leaves change and set this once green region aflame with reds, oranges and yellows. You'll want to go on one of the many hikes that lead you through the colorful mountain trails to some of the most stunning views you've ever seen. Watch for the trails that will lead you to some of the most beautiful waterfalls that New York state has to offer.
In the summer, there's the Belleayre Mountain's Music Festival and Taste of Country Music Festival to attend. There are water parks, zip lines, bike parks, casinos… What more could you ask for.
Tour you may enjoy:
Hudson River Sightseeing Cruise from Kingston
How to Get There

The Catskills Mountains are about a 3 hour drive from New York City or 1.5 hours from Albany. You can take the Amtrak train, but it won't get you all the way there. And once you're in the Catskills, you'll need a car to get around.
Allegheny Mountains
The Allegheny Mountains, or the "Alleghenies," as they're also known, are a mountain range in the eastern United States, with beautiful thick forests, mountain peaks, and rugged terrain that's great for hiking. While the Allegheny Mountains span a large area, with parts in multiple states, one of the most popular areas for visitors in New York is Allegany State Park in the western part of the state.
There are 20+ hiking trails of various length and difficulty available for use year round in the park. Some of the main hiking areas:
Beehunter: Red House Lake Area Trail – a 9.3 km loop trail located near Salamanca, New York. It's rated a moderate difficulty. It's used largely by bird watchers and has a lake.
Blacksnake Mountain Trail – a 4.3 kilometer loop trail near Salamanca, New York, with wild flowers and plenty of wildlife to see. It's an easy path that's good for all skill levels.
Sweetwater Loop – a 5.3 kilometer loop near Salamanca, New York, that's great for seeing wildlife and enjoying the forest. It's good for all skill levels.
There are also plenty of animals to see in the Alleghenies, including possums, whitetail deer, foxes, coyotes, wild boar, bobcats, and black bears.
Keene Valley
Keene Valley is known as "The Home of the High Peaks," because it has the highest concentration of high peaks in one region. If you're a hiker or rock climber, you'll love the opportunities available here, ranging from extreme to family-friendly.
The town of Keen is part of the Adirondack Park, and includes 15 of the 46 High Peaks, including Mount Marcy, New York's highest mountain, and the rest of the Great Range. Trailheads for many of the High Peaks are located within the town, so it's a great place to base yourself during your stay.
Other things you should make time to see in Keene Valley are Beer Walls Falls, Rock Garden Falls and Bushnell Falls. These waterfalls are all best seen in the spring, when they have the highest water volume.
The Garden, one of the most popular trailheads in the Adirondacks, is located in Keene Valley.
Lake George
Lake George is located at the southeast base of the Adirondack Mountains, in the north eastern part of New York State. It's a gorgeous lake region that beckons visitors from all around during the summer months, when activities like hiking, swimming in the lake, and enjoying a stroll around the town are in full swing.
CONCLUSION
No matter where you visit in New York State, you'll find immense beauty and abundant nature. It's worth taking a trip to each of these regions to see the unique things they have to offer.
Have you been to any of these beautiful places in New York state? Share your favorite things in the comments.
Like this post? Why not save it to Pinterest?
FOLLOW US on Pinterest, Instagram, Facebook for more great travel inspiration and tips.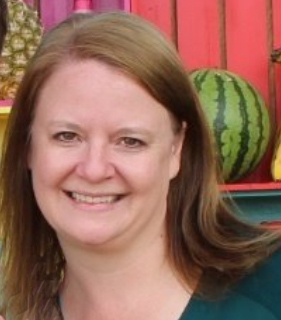 Laura Lynch, creator and writer of Savored Journeys, is an avid world traveler, certified wine expert, and international food specialist. She has written about travel and food for over 20 years and has visited over 75 countries. Her work has been published in numerous guidebooks, websites, and magazines.