Mexico has beautiful beaches, historical cities, stunning archeological sites, plus incredible deserts, mountains, forests and modern cities. If you haven't branched out to explore all that Mexico has to offer, you're truly missing out on something special. We want to share what we think are 10 of the most beautiful places to visit in Mexico so you can get out there and start exploring.
Mexico is a great vacation spot for several reasons, besides being full of beauty and natural wonders. It's in America's backyard, making it reasonably easy for U.S. citizens, both in terms of travel distance, price and comfort. For those reasons, it's a great option for summer travel.
» Check out these Adults-Only All-Inclusive Resorts in Mexico.
All you need to get going are a few ideas of where to go so you can put the plan in motion. Mexico does not require a visa for U.S. citizens to visit, so just make sure your passport is up to date and you're good to go.
Check out our guide to finding the best airfare, which includes the best days to travel as well as the tools we use to search for good rates.
Quick. Check these necessities off your prep list!
» Get inspired to travel with these 62 most inspirational travel quotes.
Beautiful Destinations in Mexico
Oaxaca
Oaxaca is one of Mexico's most vibrant and colorful destinations. A magical blend of indigenous culture, colonial history, and natural splendor, Oaxaca is a treasure trove of experiences waiting to be unearthed.
Oaxaca, pronounced "wa-ha-ka," is a celebration of diversity and creativity at every turn. It is the heartland of Mexican culture, brimming with rich traditions, arts, and renowned gastronomy. If you're seeking an authentic slice of Mexico, Oaxaca is the place to be.
Start your journey in the historic center of Oaxaca City, a UNESCO World Heritage Site, where you can explore the grand Santo Domingo Church and the vibrant Zócalo, the city's main square buzzing with food vendors, musicians, and artisans.
Venture outside the city to discover the ancient ruins of Monte Albán, another UNESCO World Heritage Site, which was once the epicenter of the Zapotec civilization. Don't miss the mystical petrified waterfalls of Hierve el Agua, or the towering Tule Tree, one of the oldest and largest trees in the world.
Oaxaca is also the birthplace of Mezcal, the smoky cousin of Tequila. Visit local Mezcal distilleries for a first-hand experience of how this iconic drink is made, and of course, for tastings!
If you're going there for the first time, check out this 10-day Oaxaca itinerary for the best things to do.
Getting There
Xoxocotlán International Airport, located just south of Oaxaca City, connects with major Mexican and U.S. cities. Major highways link Oaxaca with Mexico City, making road trips a great option for those who love a scenic drive. Additionally, ADO, a major bus company, provides comfortable and convenient services from various cities.
Where to Stay
From luxury boutique hotels in the historic center, such as Quinta Real Oaxaca, to charming B&Bs like Casa de las Bugambilias, and affordable hostels for the budget-conscious traveler, there's something for everyone.
For a more immersive experience, consider staying in an eco-lodge or a rural guesthouse in the surrounding indigenous communities, where you can participate in local traditions and crafts.
Tours You Might Enjoy
Baja California
Baja California stands apart as one of the most beautiful places in Mexico. The peninsula that juts out into the Pacific Ocean from the southern end of California is the world's second-longest peninsula at 750 miles. The whole of the peninsula is just one gorgeous seascape after another, winding all the way from California down to Cabo San Lucas.
As you may well imagine given this location, Baja California is gifted with spectacular seascapes, making it an ideal destination for myriad water-based leisure activities. In fact, the area attracts thousands of surfers and sailing enthusiasts, in addition to the hordes of college students from the U.S. who have made Baja California their favorite spring break locale.
Go for a hike on the many trails in the San Pedro Martir National Park or in the Sierra Lagunas. Try cycling or mountain biking. The highway that stretches from Tijuana to Cabo San Lucas is a particularly popular route for cyclists. Go kayaking at the UNESCO World Heritage Site, Espiritu Santo, in La Paz. And take some time for wine tasting on the Ruta del Vino.
Getting There
To get to Baja California you can fly into San Diego then cross the border and continue drying south as far as you wish to go. Or fly into La Paz to start exploring in the southern tip of the peninsula.
Where to Stay
There are lots of options for places to stay in Baja California. For wine tasting, stay at the El Cielo Winery & Resort in the Valle de Guadalupe. We love the gorgeous CostaBaja Resort & Spa in La Paz and The Cape in Los Cabos. There are tons of luxury resorts in Cabo San Lucas, at the very south end of the peninsula.
Tours You Might Enjoy:
Cozumel
Cozumel is an island in the Caribbean Sea off the eastern coast of Mexico's Yucatán Peninsula. It's a somewhat undeveloped island but is a premiere destination for water sports such as scuba diving and snorkeling.
Just off Cozumel's coast is the world's second-longest coral reef, the Mesoamerican Reef System. It is this natural wonder, coupled with the clear and pristine waters and white sand, that attracts divers from around the world.
One of the most unique activities on the island is the Museo Subacuático de Arte. It's a museum of over 400 underwater sculptures that visitors can see. The beautiful clear waters make this a wonderful experience, as well as making for great viewing of the sculptures and sea life.
You don't go to Cozumel for partying, like you might in Cancun. It's much more laid back than that. So if you're looking for a spectacular pristine natural landscape and long stretches of unspoiled beach, this is the place to do it.
Getting There
Sometimes you can find a flight straight into Cozumel's international airport. That would be the best way. But if you can't find a good flight into there, you can fly to Cancun, then drive to Playa del Carmen where you can get a ferry to Cozumel from the Playa del Carmen ferry dock.
Where to Stay
Most people stay on the west coast of Cozumel due to it being closer to main attractions and the main resorts. There are plenty fantastic and affordable luxury hotels, like the all-inclusive Cozumel Palace resort or the Adults Only Secrets Aura Cozumel.
Tours You Might Enjoy:
Tulum
Tulum was built and settled during the late Postclassic Period in the same acrchitectural style as Chichén Itzá and other nearby sites. Its major draw for visitors is the location. The ruins are situated on 40-foot cliffs, along the east coast of the Yucatán Peninsula in the Caribbean Sea. Tulum was one of the last cities inhabited and built by the Mayas, likely as a trade port for the larger city of Coba.
It was at its height of action between the 13th and 15th centuries and managed to survive about 70 years after the Spanish began occupying Mexico. Visitors can enjoy beach access, as well as walks around the structures that make up the large complex. The beach has amazingly soft white sand and a beautiful view facing sunset, which no doubt was part of the design.
Tulum is located about an hour south of Cancun on the Mayan Riviera. It's easy to get to from the resorts in that area and is often part of a packaged tour that includes other activities in the area such as snorkeling or swimming in a cenote. El Gran Cenote is nearby. Both can be reached easily by car.
Once you park, you'll be charged a fee for parking, then you'll need to walk a bit of distance to the opening of the ruins where you can buy tickets to get in. There are guided tours available from the ticket office as well.
Getting There
To get to Tulum, fly into the Cancun International Airport. From there rent a car and drive the hour and a half trip south to Tulum. You can also get a tour to Tulum from just about anywhere on the Riviera Maya.
Where to Stay
The two main areas to stay in Tulum are downtown and the beach. Staying on the beach will give you the best access to luxury hotels, as well as restaurants and boutique shops. We like the Dreams Tulum Resort & Spa and the Kimpton – Aluna Tulum for its close proximity to the ruins.
Tours You Might Enjoy:
Puerto Vallarta
This beautiful resort city is on Mexico's Pacific Coast. It's known for it's palm-fringed beaches, blue waters, and organic atmosphere that feels much more authentically "Mexican" than other resort towns like Cancun. The top things to do include visiting nearby beaches like Yelapa and Los Muertos, plus all manner of water sports.
The city center is home to the Nuestra Señora de Guadalupe church which is a shrine and church built in the 1700s. It is thought to be the place that Virgin Mary appeared to a Saint of the Catholic Church. The El Malecón boardwalk is another must-do in Puerto Vallarta with its many sculptures and sea views, where you end in the south at the Los Muertos Pier.
The area around El Malecón has lots of shopping, restaurants like Café des Artistes for a unique blend of French and Mexican cuisine and La Palapa, which has great seafood with a beautiful sunset view. Don't miss out on the bars and nightclubs, like La Vaquita and Mandala.
Getting There
The most common way to get to Puerto Vallarta is by flying into Puerto Vallarta's Licenciado Gustavo Díaz Ordaz International Airport. But many people also arrive there by cruise ship.
Where to Stay
The best areas to stay in Puerto Vallarta are El Centro, the historic center of the city with restaurants and beaches, and Zona Romantica with bars, nightlife, and is close to the Los Muertos Beach. We like the adults only All-Inclusive Grand Fiesta Americana and Casa Velas.
Tours You Might Enjoy:
Isla Mujeres
Isla Mujeres in Mexico is a great way to escape the tourist crush in Cancun. Roughly 9 miles offshore, the island contains the Mexican beach culture of a bygone era. Oh, and the name translates to "The Island of Women."
El Garrafon National Underwater Park is located on the southwest end of the Island. If you're interested in underwater fun, this park provides tremendous visibility in warm water.
If you're looking for more of a beach town feel, the northern tip of the island should be your destination. Playa Norte' offers nice beaches, restaurants, hotels and more or less everything you could need. Head out on Zacil Ha road and you can find some fairly isolated beaches. Since it's relatively calm, Isla Mujeres is one of the best family beaches in Mexico.
Walk south from Playa Pescador and you'll leave humanity behind. The same is true if you head north from Playa Lancheros. Just grab a map of the island or ask a local for directions.
» Isla Mujeres is on this list of best excursions from Cancun.
Getting There
Isla Mujeres has an airport, but traveling by boat from Cancun is cheaper. There are numerous public ferries traveling to the island. Getting back and forth is no problem. Just make sure you check the schedule for return trips.
Where to Stay
Most visitor to Isla Mujeres stay in Cancun and take a day trip to the island. If you want to stay on the island, the north end is the best place to stay. Everything is close enough together that it's in walkable distance, and there's plenty of restaurants and things to do close to hotels. The Lotus Beach Hotel is a true stunner and Hotel La Joya Isla Mujeres is also a lovely choice.
Tours You Might Enjoy:
Valle de Guadalupe
One of the best places to visit in Mexico for wine is the Valle de Guadalupe, just 80 miles south of San Diego, where there are over 100 wineries, many of them welcoming visitors.
If you haven't heard of this region, you're in for a real treat. They make everything from Cabernet Sauvignon to Nebbiolo to Chenin Blanc, Rhone blends, and even Italian varietals. It's a region with a lot of passion and vision, which you'll see immediately in both the wines and the architecture.
Along with all of those wineries, you'll find amazing places to stay and restaurants to eat at. We spent 3 days exploring the valley, hoping from winery to winery, discovering new things, eating great food at Villa Montefiori, Animalón, and Deckman's en El Mogor.
Getting There
Getting to the Valle de Guadalupe will be easy if you have your own car. You will just drive south on the I-5 through the San Ysidro border crossing and then directly south for about 65 miles on Mexico's route 1, past Puerto Nuevo (more on that later), then head east to enter the Valle de Guadalupe.
Things get a little tricky when you don't have your own car (and your own insurance). If you need to rent a car, you will have trouble finding any rental company that will allow you to take it into Mexico. It would be better to get yourself to Tijuana or Ensenada to rent a car in Mexico.
Where to Stay
We stayed at Contemplación Hotel Boutique. It's an absolutely stunning property. Each accommodation is a cabin of its own, set along the base of the mountain. Ours had a firepit and picnic table out front and two balconies. Incredibly unique and very well designed.
Tours You Might Enjoy
You can also get there via a tour, which will just be a there and back day trip.
Chichén Itzá
Chichén Itzá is a UNESCO World Heritage site and the most visited archaeological site in Mexico. In 2006, it was named as one of the new 7 Wonders of the World. Built in the late Classic Period and into the Postclassic period, from about 800-1000 AD, Chichén Itzá was named by the Itza people who first settled the area.
The name means "mouth of the well of the Itza" because of the cenote (underground water supply) the inhabitants used as their fresh-water source.
As it was built over such a large span of time, there are multiple architectural styles present in the complex that stretch for more than three miles, branching out from the central focal point, El Castillo, which stands about 100 feet tall with carved serpent heads at the base of each side. It is estimated that more than 1.2 million tourists visit Chichén Itzá every year.
You can visit Chichén Itzá on your own if you have a car. There are guides at the entrance who can show you around for a small fee. Or you can get in on a guided tour, where you'll be picked up from your hotel and be accompanied by many other tourists. But, because of its popularity, the middle of the day can be rather packed.
Getting There
It can be a long day trip, at over 100 miles from Cancun, and about a 3-4 hour drive. You can drive there yourself if you chose, or you can get a guided tour and be picked up at your hotel.
Where to Stay
Most people stay elsewhere and take a tour to the park. If you choose to stay there, we recommend The Lodge at Chichen Itza, set in over 100 acres of landscaped gardens within Chichen Itza Archaeological Park. Staying here allows you to walk into the park from your accommodation when it opens, avoiding the heat of the day and the horde of tourists that arrive around 10am.
Tours You Might Enjoy:
Merida, Mexico
Merida, Mexico is a beautiful and historic city filled with culture, entertainment and activities. Located in the Yucatán Peninsula, Merida is known as the "White City" thanks to its traditionally white-painted buildings. It's also a great place to explore the Mayan ruins while enjoying a relaxing time out.
The bustling main square of Merida (called Plaza Grande) is alive with color and life. Here you can find many of the best sights and attractions – from elegant monuments to colonial churches – as well as many outdoor cafes and restaurants where you can enjoy local delicacies like cochinita pibil (a slow cooked pork dish).
Just outside of town lies one of the most important archaeological sites in Mexico: Chichen Itza. This ancient Mayan ruin is considered one of the seven wonders of the world and contains some fascinating architecture such as El Castillo pyramid and The Great Ball Court.
You can also head over to historical Ek Balam for breathtaking views of surrounding jungle areas or take a day trip to Uxmal that's located on a hilltop surrounded by lush vegetation.
For those looking for adventure, there are plenty of outdoor activities available in Merida such as kayaking through mangroves, snorkeling in lagoons, zip-lining through jungles or biking around nearby cenotes (underground rivers). You even have a chance to get up close with wildlife by visiting a crocodile sanctuary or horseback riding along deserted beaches!
Finally, foodies won't be disappointed either – Merida offers an amazing range of local cuisine that will tantalize your taste buds! From tasty street snacks to gourmet restaurants designed by renowned chefs, there's something for everyone here.
Getting There
Merida, Mexico is located in the Yucatan Peninsula in the south of the country. The easiest way to get there is by air, with most major airlines offering flights from various cities around the world. There are also direct flights available to Merida's Manuel Crescencio Rejón International Airport.
Where to Stay
For affordable luxury option that are in prime location in Merida, there are also plenty of boutique hotels, villas and resorts to choose from all around the city. There are also many budget-friendly hotels, hostels and bed and breakfasts. Check out this guide on where to stay in Merida.
Mayan Riviera
Located on the Yucatan Peninsula in the state of Quintana Roo, the Riviera Maya is jaw dropping beautiful. The Mayan Riviera, a stretch of coastline on the Yucatan Peninsula running from just outside Cancun in the North to the ancient Mayan site of Tulum in the South is rapidly growing in popularity. Why has this previously quiet area of the Yucatan Peninsula become a magnate for tourists?
The best-known destination in the area is the beach town of Cancun. From Cancun, you can travel to the south down the beaches. Since the Riviera is not a defined area, it is generally agreed the town of Tulum is the southernmost point. Regardless of how you definite it, the beaches along the coast have something for everyone.
To get a better feel for the local culture, you should consider heading down the coast to explore the little towns dotting the coast. In places such as Tulum and Xpu-Ha, you can experience the laid back Mexican culture while staying in cheap cabanas.
It's a slow life, but truly amazing. Have you seen Corona Beer commercials showing people on the beach on thought, "Where is that?" This is the place.
The Riviera Maya is an incredibly beautiful collection of beaches. Next time you get a hankering for a beach vacation, check out this paradise.
Getting There
Fly into the Cancun International Airport. From there, you can drive if you rent a car. Or you can take a public bus from Cancun into Mayan Riveria.
Where to Stay
We have three wonderful resorts that we recommend that you will love: These three resorts are a product of Karisma Hotels and all of them offer a true luxury experience. They are: El Dorado Royale, an adults-only all-inclusive resort in Riviera Maya; El Dorado Casitas Royale, a couples-only all-inclusive resort; and Generations Resort, a family-oriented all-suite, all-inclusive resort.
San Miguel de Allende
San Miguel de Allende is a gorgeous city in central Mexico known for its colonial architecture and vibrant culture. This UNESCO World Heritage Site has become famous for its colorful streets, cobblestone alleyways, and stunning churches. It's no wonder San Miguel de Allende is one of the most visited cities in the country!
There are plenty of reasons to visit this charming place. Its postcard-perfect beauty will make you feel like you've stepped into a fairy tale while exploring the town. From stately mansions and grand plazas to 19th century cathedrals, there's something here to suit all tastes.
One of San Miguel de Allende's main attractions is its vibrant art scene – it's home to multiple galleries showcasing work from local, national, and international artists. There are also many cultural events held throughout the year such as concerts, plays, festivals, exhibitions and more.
The city also offers amazing food experiences around every corner. From mouth watering street food like tacos al pastor (marinated pork) and quesadillas (corn tortilla with cheese) to upscale restaurants with multi-course meals featuring locally sourced ingredients.
Aside from great food, San Miguel de Allende is also known for its incredible outdoor activities like horseback riding through nature reserves or hiking along trails that stretch for miles on end. You can even spend a day exploring nearby hot springs (called cenotes) or take a walking tour of historical landmarks like La Parroquia Church – an iconic Baroque-style building built in 1720.
Whether you're looking for an unforgettable cultural experience or simply want to relax in the sun with beautiful views – San Miguel de Allende has it all! This Mexican gem will leave you captivated by its stunning beauty and unique atmosphere – so make sure to add it onto your travel list today.
Getting There
San Miguel de Allende is a city located in the state of Guanajuato, Mexico. The easiest way to get there is by car or bus from Mexico City or Guadalajara. Flying into Guanajuato International Airport and taking a 45-minute car ride is also an option.
Where to Stay
The best area of San Miguel de Allende to stay in is around the Parroquia de San Miguel Arcangel, in the center of the city. Being a city devoted to tourism, there are plenty of accommodations to suit all budgets. For us, we always choose the affordable luxury options, so our recommended hotels are Casa de Sierra Nevada, and Casa 1810 Centro.
Mexico City
Mexico City is the largest and most densely populated city in Mexico and also the capital. Don't let that scare you away from exploring this amazing metropolis that's packed full of wonderful experiences.
There are many important historical sights in Mexico City. The Templo Mayor is a 13th century Aztech Temple that is still standing today, and the Catedral Metropolitana de México, a baroque cathedral left behind by the Spanish conquistadors.
The downtown area offers lots of shopping, as well as small shops, markets, and places to eat. There are several walking tours of the city that will show you sights and tastes that you wouldn't have found in a quick lap of the city. Be sure to take a food tour to find some of the best foods you have to try in Mexico.
If you're a foodie, check out our 3-day foodie itinerary for Mexico City. We also recommend these amazing restaurant experiences in the city and making time for a meal at Pujol.
Just about an hour outside the city is the Teotihuacan Pyramids, which are an absolute must see. Also be sure to visit the Zocalo, Roma Norte, and Juarez neighborhood, which will give you a great feel for this city.
Getting There
To get to Mexico City fly into the Benito Juárez International Airport which is only four miles outside the city center. From there you can take a taxi or use the metro.
Where to Stay
The best place to stay in Mexico City is the historic center. Luxury hotels here are affordable, and there are plenty of sightseeing opportunities right near the hotels. We recommend the Hilton Mexico City Reforma for its proximity to everything you'll want to see.
Tours You Might Enjoy:
Additional Tips for Travel to Mexico
• Be sure to leave your travel itinerary and passport information with a friend or relative in case the originals are lost. It can also be helpful to carry a copy of your travel documents with you in a separate location from the originals.
• Avoid traveling with large amounts of cash. Credit cards are widely accepted and most areas visited by tourist will have an ATM machine. These are great options because they are safe, convenient and you get a favorable exchange rate. Another option is to use traveler's checks.
• Using a fanny pack or travelers wallet for your cash and passport is a great idea.
• While they are making great strides in improving the water quality throughout Mexico, it is advisable to drink bottled water. In addition, avoid drinking beverages over ice as the ice may have been made from tap water.
• Wash vegetables and fruits in a purifying solution of some type.
• Before leaving, check with your health insurance provider so that you are aware of your coverage.
• If you are planning to drive over the border be sure to obtain a temporary import permit and all the necessary insurance.
CONCLUSION
Mexico is a gorgeous place and you're truly missing out if you haven't explored it. There are so many fantastic destination in Mexico to see and we hope you'll book one of our suggestions above.
Like this post? Share it on Pinterest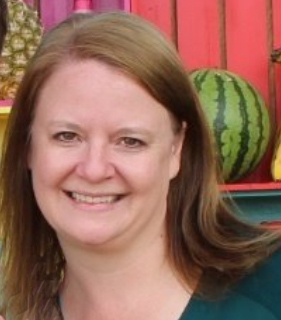 Laura Lynch, creator and writer of Savored Journeys, is an avid world traveler, certified wine expert, and international food specialist. She has written about travel and food for over 20 years and has visited over 75 countries. Her work has been published in numerous guidebooks, websites, and magazines.