The central Italian region of Tuscany is known for being one of the most beautiful areas of the country. In addition to its scenery – the rolling green hills, olive groves, vineyards, and wide open skies – Tuscany is famous for its charming, rustic villages which reflect the history of the region.
There are many beautiful, quintessential Italian towns you can visit on a trip in Tuscany. If you're into wine, you will find tons of Tuscany wineries throughout the region (one of our favorites is Chianti), as well as some of the best Italian food you'll ever eat.
In this guide, we'll be introducing you to the 18 most beautiful towns in Tuscany to help you experience the most picturesque aspects of Tuscan scenery and village life. You won't be surprised to learn that some of Europe's best preserved medieval towns are located here.
» Here is our 2-week Italy itinerary to help you plan your trip around Italy's top cities. We also have a travel guide for Venice, a 3-day Rome itinerary, things to see in Florence, foodie things to do in Bologna, and a guide to the top landmarks in Italy. Learn about renting a car in Italy. Be sure to check out our 2-week Europe Itinerary.
Getting Around in Italy
The best way to get around to all or even a few of these places in Tuscany is to rent a car and drive. I always book through DiscoverCars.com for the best deals. It's not too difficult driving around in Italy, but you should be prepared for a few things:
You need an International Driver's License, which is just a translation of your U.S. or other country license. You can get this at the AAA office, or online.
Most cars in Italy are manual (stick-shift). You can rent automatics, but there aren't a lot of them so you have to book in advance.
The roads are sometimes very narrow and not paved. It's best to rent a very small car that can easily manuever the roads and parking spots.
The 18 Most Beautiful Towns In Tuscany
1. Cortona
You can't visit Tuscany without stopping in Cortona to admire the scenery and architecture. Cortona is one of the most well-known towns in Tuscany, and for good reason!
Since it was featured in the incredibly successful Under the Tuscan Sun by Frances Mayes, Cortona has become one of the region's major tourist destinations.
Not only does Cortona's position on top of a lush, green hilltop make it a perfect sightseeing spot for a panoramic view of central Italy, including the Chiana Valley and Lake Trasimeno, but it's a cool historical town with tons of things to do.
Browse the shops in the Medieval town center's main square, see the beautiful Cortona Cathedral, and visit the Etruscan Academy Museum displays a vast collection of bronze, ceramic and funerary items reflecting the town's Etruscan past.
While you are there, why not try a cooking class? This Cortona cooking class is hands-on in a local chef's kitchen.
2. Lucca
Lucca is a beautiful historic town that is easy to explore on foot. This small town is located in between Pisa and the Tyrrhenian Sea, adjacent to the Serchio River.
In addition to its stunning location, one of the main reasons why Lucca draws in so many tourists every year is its walkability. You can explore every inch of the Piazza dell'Anfiteatro in the town center on foot, marveling at the rustic, ocre-painted buildings.
One of our favorite things to do in Lucca is explore the town from the Renaissance walls encircling the historic city center and its cobblestone streets. Broad, tree-lined pathways along the tops of these massive 16th- and 17th-century ramparts are popular for strolling and cycling.
Speaking of architecture, be sure to stop at Lucca Cathedral and stroll by the Piazza dell Anfiteatro.
Relax and enjoy an Aperitif / Tasting in a Vineyard of Lucca with transfer.
3. Fosdinovo
Fosdinovo is the kind of town used to make advertisements for Tuscany, so if you want to experience postcard-esque Tuscan beauty first-hand and take some stunning photographs of your own, we highly recommend it.
The town of Fosdinovo has a distinctly dramatic appearance due to its hillside location. The town is set against a backdrop of forests made up of olive and fir trees and, of course, the majestic Apuan Alps.
One of the biggest attractions of Fosdinovo is Malaspina Castle, which dates back to the 1100s and looks absolutely breathtaking against the Tuscan scenery.
Even the less formidable buildings in Fosdinovo will make you want to pause and take a longer look with their old stone walls and terracotta roofs.
4. Montepulciano
Montepulciano may be famous for its delicious red wine, but it's also a stunning town known as one of the most beautiful in Tuscany and Italy as a whole. Do some wine tasting and tour the most beautiful cellar in the world with this group tour while you are there.
The fact that Montepulciano produces wine on such a large scale should give you a hint about what to expect from the scenery and things to do in town.
There are vineyards in every direction as well as pine forests and woods made up of cypress trees. Once you get to the Roman-influenced streets of Montepulciano, which are lined with terracotta and red brick buildings on all sides, you can stroll through town (mostly uphill!) and stop at the wineries to do some tasting. n.
From here, you can visit the Palazzo Nobili-arugi and the Palazzo Comunale, both of which are architectural masterpieces with plenty of historical context behind them.
5. Barga
Barga is not only one of the most visually pleasing towns in Tuscany, but it's also one of the most interesting from the perspective of cultural fusion in its architecture.
This town is situated near Pania della Croce mountain and is surrounded by the picturesque Tuscan highlands, so its location is impressive in itself.
However, the beauty of Barga isn't truly visible until you enter the town and start exploring.
One thing you should definitely put time aside to see in Barga is the Duomo, which is easy to spot thanks to the distinctive colors of its Renaissance-style manor houses.
Something you might notice while walking through the streets of Barga is the fact that many of the buildings combine rustic Italian construction with elements of Scottish architecture, which makes for a unique look, especially with the introduction of telephone boxes on the street corners.
6. Pitigliano
Pitigliano is one of the most striking of all Tuscan towns, partly because it's located on a bluff between Lazio and Tuscany, which means the whole town from a distance looks as if it's rising out of the rock face.
Its impressive appearance is even more amazing when you consider that it was built by members of the Etruscan civilization many centuries ago, and you can still see where adjustments were made during the Roman era.
But looking at Pitigliano from a distance won't give you a good idea of just how beautiful this Italian town is.
To truly appreciate Pitigliano, you have to walk through the cobblestone streets and explore the stone staircases along the way.
You should definitely make a point of taking a walk around the Piazza Garibaldi and stopping to admire the various synagogues, which are as interesting for their architecture as they are for their cultural significance.
7. Volterra
A trip to Tuscany just wouldn't be complete without an exploration of Volterra.
Volterra is located to the west of the region and it's one of the most richly historical towns in the whole of Tuscany, so if you're interested in Italy's past, this is one destination you won't want to leave off your itinerary.
Volterra, like Pitigliano and many other towns in the region of Tuscany, was constructed by the Romans and home to the Etruscans.
The town has preserved much of its authentic Medieval architecture, including roofs made from red tiles, streets paved with cobblestones and gateways that, despite crumbling in some places, have remained standing for centuries.
In addition to being lovely to look at, Volterra is a vibrant town with a thriving population, so you can expect plenty of lively crowds and friendly interactions when you visit.
Try this Small-Group San Gimignano and Volterra Day Trip from Siena.
8. San Gimignano
San Gimignano is home to some of the most impressive architecture in Italy, both in terms of size and style, so if you're a fan of ancient Etruscan and Roman construction, you'll really enjoy your time in this unique Tuscan town.
There are no less than 15 towers in San Gimignano, and each one is breathtakingly stunning.
These towers were built by the ancient Etruscan civilization, but you can also see post-Roman architecture here such as the Sant'Agostino Basilica and the Collegiate Church of Santa Maria Assunta, which was built during the 12th century.
One of the best things about San Gimignano is that it's only a short drive from the city of Siena, which should be part of any good Italian itinerary, so it's easy to pass through San Gimignano spontaneously on your travels without deviating from your planned route.
Additionally, fans of poetry will appreciate the numerous literary works linked to San Gimignano, praising its gorgeous natural scenery of golden fields and lush cypress trees.
9. Pienza
There might be no shortage of hilltop towns in the Tuscan region, but Pienza stands out both because of its location and the splendid design of the town itself.
It's easy to spot Pienza from a distance if you look towards the top of Val d'Orcia, which happens to be one of Italy's greenest and largest valleys.
In fact, Val d'Orcia is a UNESCO World Heritage Site, meaning that the area's natural beauty has been preserved for many centuries.
When you make your way into Pienza, one of the first things you will notice is the Palazzo Piccolomini, which is a stunning piece of Renaissance architecture known for housing the pope during the 15th century.
Pienza also happens to be the home of the world-famous Italian cheese, pecorino. So, while you're in Pienza, make sure to sample some pecorino in its original setting.
10. Massa Marittima
You might not find Massa Marittima listed in the tourist guides for Tuscany, but in our opinion, more people should be aware of this hidden gem of a town, located in southern Tuscany near Grosseto.
The name 'Massa Marittima' loosely translates to 'maritime dwelling', and the town is so named because of its proximity to the sea.
Massa Marittima has a beautiful seaside view, and for those who want to spend some time in Tuscany relaxing on the sand, it's the ideal destination.
However, there's more to see and do in Tuscany outside of the maritime setting.
The town is full of Medieval architecture and features a Romanesque cathedral, which you can see from an al-fresco dining table in the main square while you enjoy a delicious meal.
While you're near Massa Marittima, it might also be worth seeing the Follonica Gulf, which is so close to the town that you can drive there in a matter of minutes.
11. Certaldo Alto
Don't forget to spend a day in Certaldo Alto when you find yourself in Tuscany! This may be a small town, but we promise that it will make a big impression!
Yet another hilltop town, Certaldo Alto is only about a 30-minute drive from Florence, so if you were planning to visit this major city during your trip to Italy, it makes sense to drive through Certaldo Alto on your way.
Exploring Certaldo Alto doesn't take too long since there are only two streets, so it's a great destination to combine with another town or activity in the same day.
Some fun things to do in Certaldo Alto include visiting the stunning Palazzo Pretorio or viewing Boccaccio's house, which is the perfect activity for poetry fans and Medieval enthusiasts.
12. Anghiari
Anghiari is another small town that you may not have heard of before, but once you've visited this part of Tuscany, you'll want to return again every year!
Located in the East of Tuscany, Anghiari is known for its stunning oceanic view and its old-style buildings that make it look like a 3-dimensional postcard picture.
However, there's much more to Anghiari than meets the eye. The historic center is a great place to shop at some artisan stores or sit and enjoy an authentic Italian meal al-fresco while observing daily life go by in a Tuscan town.
There's also the Museo della Battaglia di Anghiari, which is the perfect activity for fans of Leonardo da Vinci's work. The atmosphere in Anghiari is very relaxed and friendly, so first-time visitors will feel welcome straight away.
13. Siena
Siena, Italy, is located in the heart of Tuscany and stands proudly on the hillside. The piazza del campo is the centerpiece of it all, and wandering around Siena from there is a treat for the eyes, as Siena is one of the most beautiful medieval cities in Europe. The architecture is stunning.
Get an even more amazing view by climbing to the top of the Torre del Mangia, a tower that was built in 1338, located in the Piazza del Campo. Siena is also an epicenter of wine in Tuscany, from where you can take many day trips for wine tasting and food. This San Gimignano, Chianti, and Montalcino Day Trip or Small-Group Brunello di Montalcino Wine-Tasting Trip both leave from Siena.
Try this Walking Tour of Siena with food & Chianti wine.
14. Florence
Florence is the capital of Tuscany and one of the most beautiful cities in the world. It is renowned for its incredible art, culture and architecture and has been a popular destination for travelers for centuries. It's rich history can be seen throughout its iconic landmarks such as Brunelleschi's Duomo, the Ponte Vecchio and the Uffizi Gallery. Enjoy the Uffizi Gallery with this small group tour.
The city is also renowned for its world-class shopping and dining experiences. Visitors have the opportunity to explore vibrant markets like San Lorenzo and Sant'Ambrogio, which are full of local goods, as well as take advantage of the numerous restaurants offering traditional Tuscan fare.
Florence also offers plenty of entertainment options to keep visitors busy throughout the day. From exploring its many museums and galleries, where they can observe works by renowned artists such as Michelangelo and Botticelli, to taking part in cultural activities like wine-tastings or guided walks around the city's historical sites.
15. Monteriggioni
Monteriggioni is a picturesque town situated on a hilltop along the Via Francigena pilgrimage route. It is surrounded by an ancient wall that dates back to the 13th century. Today, Monteriggioni is known for its beautiful architecture and stunning views of rolling hills and vineyards below.
The town has been immortalized in famous works such as Dante Alighieri's Divine Comedy and Machiavelli's Discourses on Livy due to its historical importance within Tuscany.
Inside its walls lies a number of treasures waiting to be discovered including churches, museums and galleries showcasing regional artwork and artifacts from centuries past. The picturesque Piazza Roma acts as the city center where visitors can admire local architecture such as the 15th century Palazzo Comunale façade or take part in special events like medieval festivals throughout summer months.
Monteriggioni is also home to several grand villas which were once inhabited by powerful families from across Europe such as Villa Cetinale and Villa La Foce both of which boast extensive gardens filled with olive groves, wildflowers and other lush vegetation making them ideal spots for exploring nature's beauty amidst rolling hillsides.
16. Collodi
Collodi is a small town best known as the home of Carlo Collodi, the author of the beloved children's story Pinocchio. Situated on a hillside, this picturesque village has breathtaking views over the surrounding countryside and boasts an array of historical attractions for visitors to explore.
The town's main attraction is the Collodi Pinocchio Park, a theme park dedicated to Carlo Collodi's most famous creation. Here visitors can wander through the magical forest inhabited by fairies and animals from the story with life-sized statues of all the characters as well as displays featuring Pinocchio's adventures.
In addition to the park, Collodi is home to a number of important historical sites including Palazzo Pretorio and Villa Garzoni, both of which are located in the city's old town center. The former was built during the 13th century while the latter dates back to 1656. Both buildings are open to the public and feature centuries-old frescoes, artwork and other artifacts from the region's past.
17. San Quirico d'Orcia
San Quirico d'Orcia is a beautiful hilltop town in the Val d'Orcia region of Tuscany. Located just south of Siena, the town boasts stunning views of rolling hills and vineyards, making it an ideal spot for photography enthusiasts and nature-lovers alike.
The streets of San Quirico are lined with traditional stone buildings, many dating back to the Middle Ages. One of the most prominent features of the town is its Roman church, Santi Quirico e Giulitta, which was built during the 12th century.
San Quirico d'Orcia is truly an idyllic destination offering beauty both inside its ancient walls and out into its surrounding countryside. From exploring its history-laden streets to discovering hidden gems amongst rolling hills speckled with wildflowers, San Quirico d'Orcia invites visitors to experience the best that Tuscany has to offer in all its charm and splendor!
Stroll through one of its gardens such as Villa La Foce or Villa Corsignano for breathtaking views over sprawling fields filled with wildflowers or take a leisurely bike ride along some of its scenic trails amidst towering cypress trees. The nearby thermal springs are also perfect spots for unwinding after a long day exploring this pristine corner of Tuscany.
18. Montalcino
Montalcino is a stunning town located in the Tuscan region of Italy, renowned for its world-famous Brunello di Montalcino wine and diverse natural beauty. Nestled among rolling hills, this picturesque town offers visitors a unique opportunity to immerse themselves in traditional Italian culture while exploring its charming cobblestone streets and fascinating historical sites.
The town is home to the renowned Castello di Banfi, one of the oldest wineries in Italy and producer of some of the world's most impressive wines. Visitors can explore its cellars, learn about wine production and even taste a range of delicious Brunellos.
Montalcino is also home to a number of other attractions, from ancient churches and fortresses to natural wonders such as the stunning Val d'Orcia regional park. Visitors can take advantage of outdoor activities such as hiking, cycling and horse riding or simply relax and enjoy the spectacular scenery.
Tour Montalcino and the surrounding area with this Montalcino, Orcia Valley, Pienza, and Montepulciano: Wine- and Cheese-Tasting Guided Tour from Florence.
Conclusion
We hope that learning about these 18 beautiful Tuscan towns has inspired you to plan a trip to Tuscany!
Tuscany is undoubtedly one of Italy's most picturesque regions, so if you're unsure where to start on your Italian adventure, we highly recommend making Tuscany one of your biggest priorities.
Here's more to help you plan
Like this post? Why not save it to Pinterest?
FOLLOW US on Pinterest, Instagram, Facebook for more great travel inspiration and tips.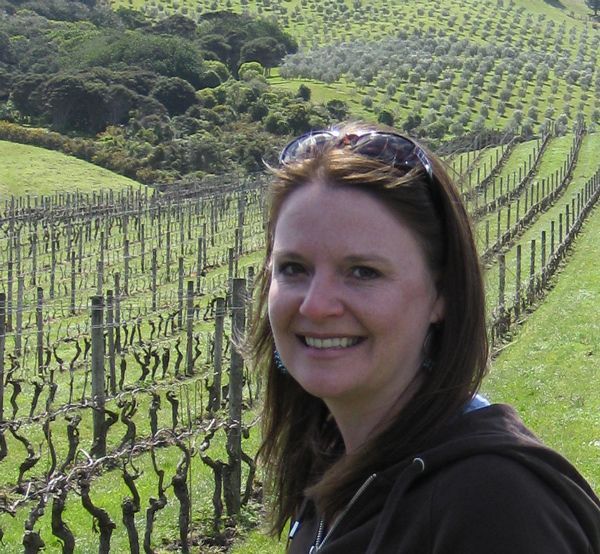 Laura Lynch, creator and writer of Savored Journeys, is an avid world traveler, certified wine expert, and international food specialist. She has written about travel and food for over 20 years and has visited over 75 countries.