With ancient temples, delectable cuisines, and smooth sandy beaches, it's no wonder that Mexico is one of the top holiday destinations. And while dreaming of the perfect Mexican getaway is exciting, the part where you have to decide on a resort to stay at doesn't sound quite as appealing. I have tried out many of the best all-inclusive resorts in Mexico, so my list below should help you quickly and easily choose where to stay.
All-inclusive resorts are the perfect way to pack up, show up, and savor the joys of traveling with the least amount of stress. Adults-only resorts take it a step further by creating a peaceful space free of squealing toddlers and noisy teenagers.
And with all the delicious things to eat and drink in Mexico, you simply can't go wrong with a resort holiday here, especially since many of the top resorts have gourmet food programs. If that sounds like exactly what you need, then read on to discover the best of Mexico's all-inclusive adults-only resorts.
In my opinion, some of the best resorts worldwide are in Mexico. No expense is spared at some of these luxury resorts and they are right on the prime beachfront property. There's no where better to relax and unwind. We particularly love the Palace resorts in Cancun.
Best All-Inclusive Resort in Mexico
Don't have time to read the whole article? We think the all-around best choice is the Le Blanc Spa Resort
Spending more time in Mexico? Check out our list of 8 beautiful places to visit in Mexico and check out all the delicious food you must try in Mexico. See our guides for Cancun, Mexico City, and Cabo San Lucas.
Best Adults-only All-inclusive Resorts in Mexico
Below are the top all-inclusive resorts in Mexico for adults only, located in some of the most beautiful places in Mexico.
This spectacular resort in Cabo San Lucas delivers top-tier service on an intimate, 154-room property. Pueblo Bonito Pacifica is the perfect choice if you're looking for a resort free from college kids and rowdy parties.
The earth-toned furniture and decor complement the golden exterior of the building — contrasting beautifully with the blue ocean and pools. Regrettably, the beach is too tumultuous to swim in. But the hotel offers regular shuttles to its sister properties in downtown Cabo San Lucas and the swimmable El Médano beach.
If you're seeking extra attentiveness, you can opt for a room in the Towers, which includes a personal butler. Unwind at the on-site Armonia Spa before enjoying a drink or meal at one of the five restaurants or bars. The sushi restaurant, Pescados, comes highly rated.
---
Offering modern luxury with quirky details, like outdoor chandeliers, this Secrets The Vine resort is a must-visit for a tranquil stay.
The spacious, soundproofed rooms are bright and airy, providing serene views of the coast and Nichupté Lagoon. Ballenas Beach is a mere 3-minute walk away and is perfect for activities like kayaking and scuba diving.
The six on-site restaurants offer gourmet à la carte options ranging from Mediterranean and Asian to Peruvian and Mexican flavors. Above that, this adults-only resort offers a hair salon, gym, spa, sauna, and steam room — making it the perfect spot for business or pleasure.
---
Garza Blanca Resort & Spa Cancun is part of the TAFER Hotels & Resorts collection of award-winning resorts in Mexico's most sought-after beach destinations (Cancun, Puerta Vallarta, and Los Cabos). It's a really stunning resort that opened in 2022 and it's making a splash in Cancun.
Garza Blanca Cancun is actually a family-friendly resort, but they do have adults-only areas, activities, and experiences, including The Rooftop, where you can go to enjoy some cocktails and relax by the infinity pool.
The spa is one of the top features, with massage therapies and facials to high-tech treatments and beauty services.
With the all-inclusive package you'll have access to all of Garza Blanca Cancun's gourmet restaurants, access to Villa del Palmar's signature restaurants, and unlimited beverages made with premium brands. BE sure to download our list of beach drinks to order while you're there!
For activities, they have water sports like paddleboarding, beach volleyball, dance classes, yoga, Zumba, and more.
---
With modern decor and spacious apartments, this all-inclusive, adults-only Mexico resort is the perfect destination for a calm getaway. Bahia Principe Sian Ka'an offers a tranquil yet exciting stay only 10 minutes walk from the private beach and golf course.
If you're looking for a honeymoon destination, you can't go wrong staying in a penthouse with a rooftop jacuzzi. Enjoy 24-hour room service, or try out one of the four on-site restaurants. This may be a bit unusual to say, but the buffet is especially delectable.
Unwind with a fun cocktail at one of the four glistening pools. Or head to its sister hotel on the beach, Bahia Principe Luxury Akumal, to enjoy the waves and white sands. You also won't want to miss out on a visit to the nearby Aktun Chen Cenote and natural park.
---
The multiple award-winning Le Blanc Spa Resort is an absolute joy to visit and well worth every dollar. Everything from the beach views, designer toiletries, and top-quality alcohol dispensers in the rooms add to the experience of luxury.
This resort is spread out over 5 acres and features three outdoor pools, a state-of-the-art gym, and an atmospheric spa. Let the hotel arrange a romantic sunset cruise or a tour of the Rio Secreto underground river.
And if you're in the mood to simply lounge around, there's a sauna, steam room, and countless loungers by the pools and beach.
Le Blanc is also one of the all-inclusive resorts with the best food. Expect fine dining like no other and cocktails prepared by expert mixologists with top-shelf liquor.
---
Located on a private beach, the Excellence Playa Mujeres resort oozes luxury and makes for a truly carefree stay. You're sure to feel like royalty with luxury day beds, high-end toiletries, and attentive staff.
If you're the type who enjoys keeping busy and being entertained, this resort is a perfect choice. With a range of activities like yoga, tennis, aerobics, archery, and volleyball on offer, there'll always be a fun activity to join in on.
There are ten delectable restaurants offering everything from lobster to french cuisine and a total of 20 bars to keep a good buzz going. You'll also never be left with an empty spot in your stomach, as the room minibars are regularly restocked.
---
This 394-room beachside resort in Playa del Carmen features all the amenities and luxuries necessary for a memorable holiday. You're all set to unwind and forget about your troubles, thanks to the four outdoor pools, a spa, a sauna, and a health club.
The 14 restaurants at Paradisus La Perla offer exquisite food options ranging from Mexican to Asian dishes. Two crowd favorites are the breakfast buffet at Hadar and dinner at Fuego.
When you're not taking tango, yoga, or sushi-making classes, head to the soft sandy beach or the Xcaret Eco Theme Park. This park offers a unique look into Mexico's natural and cultural beauty.
---
With 307 pristine rooms offering jet tubs, ocean views, and luxury toiletries, you won't want to leave the beautiful Hyatt Zilara in Cancun. This resort truly offers everything you could ever expect from a holiday destination.
Enjoy the unique indoor and outdoor pools, the extensive spa, crystal clear beach, and exquisite meals at the six restaurants. With a full gym, tennis court, pilates, and beach yoga on offer, you'll get to balance out those extra indulgences.
Round off your busy day with a few drinks in a day bed overlooking the aquamarine beach, or enjoy the regular themed parties and nightly entertainment.
There's also a Hyatt Zilara in Riviera Maya that's truly gorgeous.
---
Hilton Playa del Carmen offers the classic quality and service you can expect from Hilton Hotels. The interiors are elegant. Expect cool pops of color breaking through the warm wooden tones of the furniture and spacious rooms overlooking the beach or garden.
Choose from an array of different room options to suit your budget. Some include large porches, private hot tubs, and hammocks.
The seven on-site restaurants offer a selection of excellent food inspired by Mediterranean, Asian, and Mexican cuisines. Unwind with a cocktail at one of the pools and enjoy live music and entertainment all day.
Or simply relax in a rentable cabana, enjoy shopping at the boutique stores, or get a facial at the spa. And, if you're brave enough to trek through the seaweed on the beach, you'll be rewarded with crystal clear ocean water to cool down in.
---
Besides its excellent staff, the most striking feature of Secrets Akumal Riviera Maya is its quirky decor and architecture. In a world where many hotels opt for a minimalist chic look, the unique interiors of this resort are a breath of fresh air.
Along with its tastefully eccentric design, this bright resort offers exciting day-to-day activities like golf, tennis, beach volleyball, and bike rentals. You'll also want to stroll along the powdery white-sand beach and dip in the aquamarine waters.
Secrets Akumal is also conveniently located near some of the top attractions and activities in Riviera Maya. Adventure in the Xplor Theme Park caves, or take a Tulum Mayan Ruins tour for an unforgettable Mexican getaway.
---
You're going to want to bring your travel camera along to this breathtaking resort. With manicured lawns and gardens, curved pools and art sculptures overlooking the beach, and Mexico-inspired decor, this resort is a treat for the eyes.
While it has 234 rooms to choose from, Marquis Los Cabos has an intimate boutique hotel feel. The resort has four on-site restaurants and a bar. Stop by Sakke for excellent Asian food, or enjoy an Italian dinner at La Pergola.
Looking to venture outside the resort? Stroll along the golden sand beach or try your hand at golf at the Cabo Real or Club Campestre golf courses. The Cabo Marina is a quick 25-minute drive from the resort and the perfect shopping destination.
---
This contemporary resort towers over the Puerto Vallarta coastline, providing unmatched views of the ocean and mountains.
The 145 bedrooms at Hotel Mousai are spacious and modern. Details like the Egyptian cotton bedding, heated toilet seats, and soundproofing make these rooms extra comfortable.
Dine at one of the six on-site restaurants — DAO-Contemporary Chinese is especially tasty — before relaxing on the rooftop terrace. There, you'll find an infinity pool, live entertainment, music, and a buzzing bar.
Besides the fitness center, tennis court, yoga, and kayaking on offer, there are many hiking opportunities available. For an extra-thrilling Puerto Vallarta experience, why not zipline through Nogalito Ecopark, or enjoy the nightlife in Puerto Vallarta's main square.
---
Located in the Cancún's Hotel Zone, this 371-room resort goes above and beyond with service, decor, and the overall atmosphere. The entire Live Aqua Resort smells like you've stepped into a spa, and the individually decorated rooms give off a sense of tranquility.
Cool down in the seven swimming pools, or lounge in the sun at Cancún Beach — right on the resort's doorstep. The resort has nine restaurants and five bars, all serving top-tier food and top-shelf drinks.
Treat yourself to some shopping at the high-end La Isla Shopping Mall, a four-minute walk from the resort. Or stop by the nearby Tequila museum for a taste of this liquor's history.
---
If you're seeking a resort with a more laid-back feel and less energetic entertainment, the Royal Hideaway is the perfect location. This 200-room beachside resort features timeless decor, luxury toiletries, and food options to serve a range of preferences and diets.
Enjoy calm activities like sailing, Mexican art classes, and yoga. Or enjoy a hotel-organized bike tour to downtown Playa del Carmen and the Mayan ruins. For extra relaxation, unwind with some drinks on a rentable Bali bed, or spend a day at the spa.
---
Looking to avoid the crowds and unwind in utter tranquility? Then Casa Velas won't disappoint. This intimate, 80-accommodation spot situated on the Marina Vallarta Golf Club is one of the best all-inclusive resorts in Mexico for couples.
With its manicured lawns, Spanish-inspired architecture, and magical ponds, this property has a homely yet luxurious atmosphere. Enjoy spa treatments, a state-of-the-art fitness center, and live music performances.
The resort offers two restaurants. The first, Emiliano's, can be found in the hotel courtyard. The second restaurant is at the Táu Beach Club, which is a 2-minute complimentary shuttle transfer away and offers spectacular sunset views.
---
The Sun Palace is and all-suites, adults-only resort perfect for couples looking for a little romance. If you're looking for a resort for your honeymoon, Sun Palace is a good choice. And you certainly won't be the only couple there celebrating their marriage.
The resort has 252 suites with balconies and double-sized jacuzzis. It's smaller than the other Palace Resorts to give it an intimate, boutique feel. It's not a sprawling place that requires a golf cart to get around. The infinity pool is located right on the beach with a fantastic view and the beach is lovely with a long strip of pristine white sand.
Don't expect a party/nightlife scene at this resort. It's a laid-back romantic vibe. However, it's not so quiet and intimate that you won't meet your fellow travelers over karaoke or pool games.
Average cost: $550/nt for 2 people. ⇒ Read reviews of Sun Palace on Trip Advisor.
---
The Valentin Imperial offers a unique stay in rooms positioned around a large, winding pool. Whether you stay in a "Silver" or "Golden Superior" suite, you can expect world-class service and tons of entertainment organized by the "Go Team."
All-inclusive resort packages are usually hit or miss when it comes to food — and Valentin Imperial is a definite hit. Their à la carte breakfast and lunch menu will leave you fully satiated. And you'll have your pick of 7 different à la carte restaurants, offering everything from Asian to Italian cuisines.
This adult-only all-inclusive Mexico resort offers a full-service spa, tennis courts, and access to a private beach, Playa Secreto. The hotel also organizes scuba diving, snorkeling, and kayaking excursions if you're feeling adventurous.
---
This list of adults-only all-inclusive resorts in Mexico includes everything from quaint and quiet spots to hotels bustling with life and energy. Whichever option you gravitate towards, you can rest assured that you'll have an unforgettable time in Mexico.
Be sure to have a look at this Mexico travel guide to help fill the gaps in your Itinerary. And if you're looking for more accommodation in Mexico, check out these all-inclusive resorts in Riviera Maya.
Like this post? Why not save it to Pinterest?
FOLLOW US on Pinterest, Instagram, Facebook for more great travel inspiration and tips.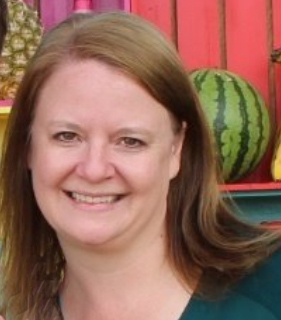 Laura Lynch, creator and writer of Savored Journeys, is an avid world traveler, certified wine expert, and international food specialist. She has written about travel and food for over 20 years and has visited over 75 countries. Her work has been published in numerous guidebooks, websites, and magazines.