London has awe-inspiring architecture, historical significance, and a modern sense of refinement that visitors love to experience. There are so many iconic landmarks and sights to see in London and you'll want to find the best area to stay in London to experience it all.
From the stunning medieval brilliance of Westminster Abbey to the hustle and bustle of Soho and the edginess of Shoreditch, you'll be hard pressed to run out of unique areas in London to explore.
» You will definitely want to visit as many of these 50 Touristy Things to do in London as you can while you are there!!
Whether you're planning on staying one day or maybe forever, like we did, London always has something new to discover, thanks in large part to its many diverse and unique neighborhoods.
It's important to decide where to stay when visiting London and then figure out how you're going to go about exploring. If you come often, I suggest staying in a different area of London each time to see more.
We'll guide you through the best London neighborhoods for tourists, including their general atmosphere and top attractions to make your trip one to remember.
Planning your trip to London?
Best Tours and Experiences in London
Looking for more information about London to make your planning easier? Check out these resources:
Where to Stay in London | 7 Top Spots to Stay & Explore
With incredible museums and strongly rooted traditions, this city has a story to tell hidden within its every nook and cranny. Take a look at the best places to stay in London for tourists that will be sure to feature in any UK bucket list.
Soho and Trafalgar Square
Cool, collected, and always one step ahead of the latest trends — Soho is the space to encounter the unique parts of London. Situated in the show-stopping West End, this area is theorized to be named after a hunting cry that was used in the 16th-century.
This area is the ultimate party haven with a cultural flair. If you're looking for the best place to stay in London that is situated close to the trendiest hot spots and eateries, this is the spot for you. For the ultimate Soho experience, embark on a journey of the tangled network of pubs in the vicinity just waiting to be crawled.
A mere eight minutes from Soho lies the lively atmosphere of Trafalgar Square. A top pick for traveling art connoisseurs, this square is a treasure trove of arty wonderlands. This includes the extensive art collection in the National Gallery and the portraits of important figures (present and past) at the National Portrait Gallery.
Bloomsbury
With the air filled with literary energy, Bloomsbury is bespeckled with thought-provoking museums and Georgian townhouses alike. With educational structures, such as the British Museum and the University of London, this district is the epitome of the intellectual and cultural elegance of London.
This area is the perfect place if you enjoy spending your days enthralled by ancient antiquities and the never-ending tales that the museums provide. An area peppered with bookstores and intimate coffee shops, Bloomsbury is a bookworm's paradise.
The British Museum is one of the top attractions in London and it's easy to see why. Holding over eight million artifacts and 95 galleries to explore, you'll have to plan your trip carefully to keep to your vacation schedule or opt for a guided tour.
Other interesting and niche museums include the Charles Dickens Museum and The Postal Museum that will be sure to prepare you for any trivia night. By using this "brainy quarter" as a base, Bloomsbury will provide an unforgettable experience filled with interesting factoids and an old-school feel.
Shoreditch and Spitalfields
Located in the East End side, Shoreditch and Spitalfields is the best location to stay if you're looking to do the quintessential London experience a little differently. This artistic borough is home to an abundance of bustling markets, art galleries, and eclectic restaurants to discover in its colorful streets.
This district is a great place to explore the underbelly of the creative energy of London, which includes street art and an interesting historical backstory. The East End was mainly the poorer area of London with a lot of tragic events embedded within its cobbled alleyways.
If you're feeling brave, a Jack the Ripper walking tour will be sure to create some goosebumps and jump scares. With the murders still unsolved since 1888, perhaps a new set of eyes on the crime scenes will crack the case wide open.
Notting Hill
Offering far more than its hit romantic comedy connotation, Notting Hill is a great pick for travelers to stay who wish to escape the hustle and bustle of inner London. With charming trendy streets and a village-like feel, this neighborhood will have you captivated.
By staying in Notting Hill, you'll have one of the top shopping spots in London right at your doorstep. The Portobello Road Market has been around since 1837 and has a wide variety of shops to explore. Selling antiques to fresh produce, you'll have a blast weaving your way through the cheerful atmosphere of bargain hunters.
Notting Hill found its beginnings as a farm area up until the 19th century, which later became a popular spot for the immigrating Caribbean community in the 1950s. This sparked the creation of the largest street carnival in Europe known as the Notting Hill Carnival.
This event has dazzling floats and amazing food stalls to experience the spice of West Indian culture.
This high-spirited affair takes place during the bank holiday weekend in August and will have you shaking and dancing the night away. This area is an exceptional place to stay if you're looking to experience the multicultural nature of London.
South Bank
South Bank is an excellent place for travelers who wish to fully emerge in the arty side of the city with some famous landmarks as the background. From the popular London Eye to the spooky sensation of the London Dungeon, South Bank is the ultimate hub to experience it all.
Nestled along the famous River Thames, South Bank is also one of the best areas to stay in London if you're a thespian at heart. This district has various theatres to catch a show, including the National Theatre. By making yourself at home close to these performing arts venues, you'll skip the famously horrible traffic of London and attend your chosen show without fuss.
A mere eleven minutes away, you'll find one of the best food markets in London to taste the flavor of the city's finest culinary creations. Borough Market has a great mix of food options, ranging from pheasant eggs to some cheeky sausage rolls.
Covent Garden
A borough equipped with stylish streets, Victorian architecture, and sublime eateries — Covent Garden is a neighborhood straight out of your London fairytales.
This district's name is derived from its humble beginning as a convent garden providing produce for Westminster Abbey in the early 1200s. This area is a great central location to explore London in-depth and discover the inner workings of its magical character.
This area is a fantastic destination for travelers to stay in as it has an abundance of activities to enjoy in an idyllic city setting. The Piazza and Central Market is the perfect place to stroll through the various small shops while enjoying some captivating street performers.
With its signature red buses and intricate Underground system, the London Transport Museum will make any vehicle fanatic swoon. From vintage beauties to historical locomotives, this museum will drive you to unexplored territories of transport knowledge.
If you're looking for eloquent accommodation to experience the full sparkle of the city, the Radisson Blu is the perfect pick. Furnished with Egyptian cotton bedding and luxury skincare products by REN, you'll have a full pampering experience after a day of sightseeing.
Whitehall and Westminster
A top answer for where to stay in London, England is none other than the polished gem of Whitehall and Westminster. An area centered around its historical significance, Whitehall and Westminster will be sure to tickle your fancy.
Hosting many government departments, a walking tour through this area is like a trip to a museum on its own. This area is a great place to stay for tourists if they're looking to be near some of London's most renowned landmarks.
Known as the oldest church in London that houses the graves of some of Britain's royalty, Westminster Abbey is a medieval work of art. This stunning structure is a must for visitors who wish to see a living embodiment of British history.
Other notable attractions include the most identifiable and iconic landmark of London, namely the stately Big Ben located at the House of Parliaments. Its melodic chimes at midday will be sure to strike a chord and make you feel the patriotic essence of the city.
Make your way to the London Marriott Hotel County Hall to indulge in a night (or few) of excellence. With picturesque views of the River Thames right from your window, this location is perfect for travelers looking for a five-star experience.
Final Thoughts on the Best Places to Stay in London
If you're looking for some of the world's best places to stay, London has got you covered. This city has an intricate tapestry of various cultures and history within its folds that make this metropolis one of the most visited places in the world.
Shifting from regal elegance to the hearty comradery of pub brawls — no one does the exquisite pleasures of contradictions quite like the old London town. So, stay calm and carry on by exploring the best London neighborhoods to stay in.
Like this post? Why not save it to Pinterest?
FOLLOW US on Pinterest, Instagram, Facebook for more great travel inspiration and tips.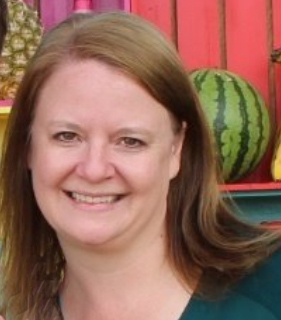 Laura Lynch, creator and writer of Savored Journeys, is an avid world traveler, certified wine expert, and international food specialist. She has written about travel and food for over 20 years and has visited over 75 countries. Her work has been published in numerous guidebooks, websites, and magazines.