Whether you're a sun-worshipper, a connoisseur of cultural heritage, or a foodie in search of the perfect pasta alla Norma, Sicily's beach hotels promise an unforgettable getaway. From seaside resorts in Taormina to hideaways in Cefalu, these hotels offer much more than a place to lay your head. They serve as your gateway to the island's rich tapestry of history, culture, and undeniable charm.
Prepare to be dazzled as we show you some of the best beach hotels in Sicily. Each has a unique ambiance to savor and unique views to leave you breathless. I'm sure you will find the perfect hotel for your preference in this list.
When you're planning your trip to Sicily, consider getting the best of both worlds by staying at a luxury beach hotel for part of your stay, and a historic setting for the other part. To me that's the best way to truly discover all the sides of Sicily.
» Check out these fantastic coastal towns in Italy.
Don't Have Time to Read?
We think the all-around best choice is the
Grand Palladium Sicilia
Mesmerizing views, great location, large choice of rooms with all-inclusive option, 4 outdoor swimming pools.
Visiting soon? Check out our expertly curated Sicily itinerary to help you plan the perfect trip, from where to visit, the airports that are closest to the places on our list, plus our guide to wine tasting in Sicily, the food you should eat, and the best beach hotels on the island.
Best Beach Hotels in Sicily to Choose
Kicking off with a banger is one of the most outstanding beach resorts Sicily offers. Located on the Sicilian coast, you'll wake up to mesmerizing sweeps over the lush green resort, its large sky-blue pool, and the glistening ocean.
You'll fall in love with the ultra-modern Grand Palladium Sicilia Resort & Spa, with its bright, elegant rooms and chic lounge spaces. With soft and beachy tones, you'll feel rejuvenated once you fall asleep on the crisp, plush beds. Of course, rooms have large windows and open balconies with amazing seascape views.
Enjoy a few laps in one of their four massive luxurious outdoor pools. Afterwards, you can wine and dine at either of their four on-site a la carte restaurants or sip on a sundowner from one of five bars. Finally, take a massage treatment at the spa and wellness center to unwind.
Some outstanding amenities include air conditioning, Wi-Fi, 24-hour desk service, and free parking.
---
Allow the fabulous Isola Bella Infinity Suites in Taormina to sweep you off your feet with its infinity pool and incredible view. Isola Bella has 6 air-conditioned accommodations that you can book for your exclusive use. This home has a beautifully furnished patio, an outdoor pool, and a garden for a relaxing experience.
The apartments are very modern on the inside, well decorated, with all the amenities you have at home, like a TV, wi-fi, and good soundproofing. Its free-flowing and minimalist vibe will make you feel right at home, along with breathtaking ocean views through floor to ceiling windows.
Take advantage of the terrace with dining table and sun loungers, where you'll probably be spending the majority of your time. Those views require it! Best of all, you're not far from the historic center of Taormina or the beach. Both are within walking distance. And there's free parking.
---
Verdura Resort is a stunning place to break away from the daily hustle and bustle. You can't go wrong with this Sicilian resort overlooking the Mediterranean Sea. The resort boasts a private beach, three golf courses, four thalassotherapy pools, and a gym for you to enjoy.
Each stylish and spacious room features a balcony, king-size bed, flat-screen TV, and ensuite. Relieve some stress at one of the tennis courts or head down to the beach with the complimentary beach bag and towel courtesy of the resort.
If that's not relaxing enough, then an extensive beauty treatment and massage moment might do. The cream of the crop is that you get the best of both worlds: the Silician coast and countryside filled with olive groves.
---
Standing out from the usual modern properties on this list is a hotel that fully embraces the authentic traditional style of Sicily. The Torre Bennistra is vibrant and colorful, surrounded by spectacular seascapes and mountain vistas.
Admire the extraordinary landscape from your bedroom terrace, featuring air conditioning, Wi-Fi, and a minibar for your comfort.
Wake up to breakfast with views, then explore the quaint Scopello neighborhood filled with cafes, restaurants, and bars. Alternatively can dine at the on-site restaurant serving à la carte menus of local cuisine.
---
Stay at this charming beach hotel in Sicily for the ultimate escape. Nestled in the rugged coastline of Castelluzzo, Cala di Ponente is romantic, secluded, and has an authentic feel to it.
The suites are airy and neat, with some more modern and others more traditional. You'll have a fridge, desk, hair dryer, and minibar in your air-conditioned room. The bathrooms are just as elegant and clean, with complimentary toiletries and a spacious shower.
Some excellent services include a 24-hour front desk, Wi-Fi, airport transfers, and room service. The scenic surroundings, rocky shores, and azure waters take this place up a notch.
---
This quirky and stylish Il Mulino di Scauri accommodation sits on the beautiful Pantelleria island. Ideal for couples, this site boasts nearby cycling tracks, beaches, and restaurants. Enjoy access to free Wi-Fi, parking, and airport shuttle BBQ facilities.
After snorkeling or wandering around the island, you return to sophisticated and airy rooms. With a nod to the beach aesthetic, this spot is perfect for minimalists needing a coastal escape. Rooms feature a private bathroom, complimentary toiletries, and a hairdryer.
Why not catch up on a new chapter next to a quaint pool or romantic terrace? Or take up a peaceful massage? Whatever you choose, you can expect a very laid-back atmosphere.
And the best part is that dogs are welcome without any additional fees.
---
Soft, minimalist, and boho-chic is the best way to describe the magnificent Dammuso Sulla Scogliera hotel. Set on the hills of the secluded Pantelleria island, you can't help but feel at ease here. And the stunning sea views will surely win you over.
Apart from the tranquil environment, you can unwind on the terrace (perhaps with a glass of wine?) as the sun sets. The rooms may be less luxurious, but the simplicity of the white-washed walls, with pops of natural wood and antique furniture, gives it that effortless appeal.
This pet-friendly hotel offers free Wi-Fi, BBQ facilities, a fully equipped kitchen, and a washing machine.
Related Read: Speaking of wines. It would be a shame to miss out on Italy's breathtaking wine regions while you're there.
---
The gorgeous Central Rooms drip with luxury and even has a private beach. So could this be the finest hotel in Sicily on the beach? Maybe This place does have splendid ocean panoramas with ethereal sunsets.
The air-conditioned suites are also elegant, with chic and sophisticated furniture. Freshen up in the luxurious ensuite or catch up with your latest series on the 42" LCD TV. However, you may want to avoid being cooped up in your room, as the Noto Marina area is full of natural beauty.
The Noto Marina Beach and several restaurants and bars are also nearby. Enjoy free parking and Wi-Fi and a lovely breakfast in bed that includes homemade cakes, jam, cold cuts, and cheese.
---
Enjoy a wonderful stay with pristine spaces at Elaia Rooms. Set in the beautiful Noto Marina with Noto Marina Beach just around the corner, you'll adore having your beach holiday here.
This bed and breakfast accommodation boasts a glowing outdoor pool and balconies or patios with sea views. This lavish hotel offers excellent amenities, including free Wi-Fi, toiletries, a flat-screen TV, and coffee makers in each room.
Your morning starts with a filling continental or Italian breakfast and ends with stunning sunset views from a plush and spacious bed. Nothing gets better than that.
---
Consider staying at the sleek and sophisticated apartments of Cocciu d'amuri. This is easily one of the best beach hotels Sicily can put forward. This hotel is set in the picturesque Terrasini with unmissable ocean views.
It's not just the views that make this place so alluring but also the interior and excellent amenities. Stepping inside, you will see elegant spaces with soft, eclectic furnishings. The color scheme and design perfectly imitate the scenic coastal surroundings (it's dreamy).
You'll have access to a private beach area and bar to get the party going. However, if you want to relax, you can grab a free bike and explore the charming town.
Next Read: Explore the best activities in Taormina, Sicily.
---
Hotel Eunymos is a little gem with seascapes on the small volcanic island of Panarea. One look at this hotel, and you'll feel an instant sense of calmness. Offering seclusion and fantastic scenery, this unique spot will steal your heart.
The rooms are adorned with traditional colors and designs while still reminding you of the Sicilian coast. These lead out to open, sunny terraces where you can enjoy a delicious Italian breakfast courtesy of the hotel. All units have a flat-screen TV, air conditioning, Wi-Fi, and room services.
If you're ready to indulge in local flavors, you can head to the Trattoria da Francesco restaurant and bar. However, there are also many nearby restaurants or cafes to explore.
Sicily Beach Resort & Hotels: Final Thoughts
There you have it — the best hotels and resorts in Sicily with a fresh ocean breeze to make you feel renewed. Sicily sure offers a lot to pick and choose from, whether you prefer a secluded hotel or a grand resort.
Which one of these hotels excites you the most?
Next Up: Discover the most romantic Mediterranean sea islands.
Like this post? Why not save it to Pinterest?
FOLLOW US on Pinterest, Instagram, Facebook for more great travel inspiration and tips.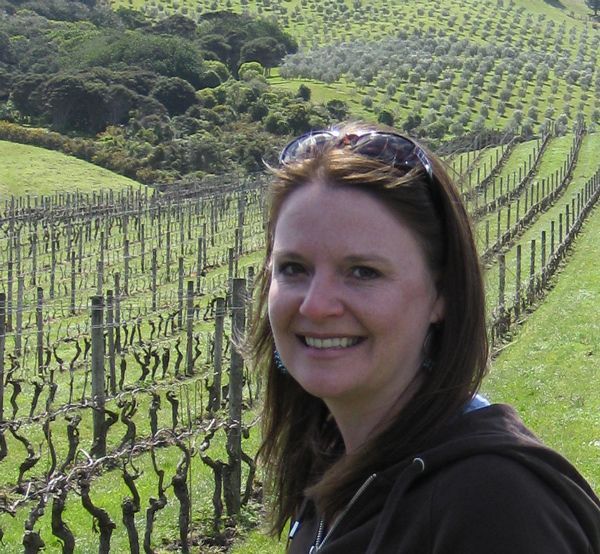 Laura Lynch, creator and writer of Savored Journeys, is an avid world traveler, certified wine expert, and international food specialist. She has written about travel and food for over 20 years and has visited over 75 countries.