We love to try new micro brews, especially in awesome beer destinations like Vancouver, British Columbia. Micro breweries are located all over the city, so it's high time you get out there and experiences the best breweries in Vancouver.
Many Vancouver breweries feature up to a dozen or more unique brews, and most of them have tasting rooms where visitors can stop in for a taster tray, a pint or a pitcher, and even a bite to eat.
Our guide encompasses four of the top brewery clusters around the city along with details for the top breweries to visit in each location. If you're a beer fan, make sure you leave at least a full day to explore all the breweries around Vancouver.
» Interested in other parts of Canada? Read our full Canada travel guide for inspiration and additional tips. Also see our road trip guide. We also have info on Montreal and Toronto.
Where to Go for Craft Beer in Vancouver
If you don't have a lot of time, make sure to check out specific areas, like Yaletown or Main Street, where many Vancouver breweries are clustered, so you can walk between breweries.
There are more and more added every day, so it's impossible for us to keep up with new breweries (though we will be updating this list periodically). These are what we consider to be the best breweries in Vancouver as of this post's updated date.
A stop at any of these breweries will be a great addition to your exploration of the city.
Spending some time in Vancouver? You might also want to check out these helpful articles.
How To Do a Beer Crawl in Vancouver
Putting together your own beer crawl is as easy as choosing the neighborhood you want to visit, and following our maps below. Plan to include no more than 4 breweries in your crawl. You'll want to spend up to an hour at each one and it's no fun to be rushed.
Most breweries offer tasting samples and trays that you can put together yourself from their offerings. I would recommend this route vs buying full pints, because you'll have the chance to try more beers at each place.
We enjoy making up our own beer crawl and going at our own pace, but if you'd rather join an organized beer tour, there are plenty available. You might try this tour.
Below you will find information on these beer-tastic areas:
Main Street Breweries
Granville Island Breweries
Downtown Breweries
East Vancouver (aka Yeast Van)
Planning your trip to Vancouver?
Where to Stay in Vancouver
Best Tours and Experiences in Vancouver
Top Main Street Breweries in Vancouver
Main Street hosts a handful of breweries and some of the best too, in my opinion. You can easily find a parking spot on the street anywhere in the area and then walk to all the breweries on your crawl.
Our Suggested Route Map
1. Main Street Brewery
Main Street Brewery is just the type of place we love to drink a pint. The tasting room is roomy, well styled and comfortable. And, of course, the beers are great.
There's not much in the way of food, just a few little snacks, but that's plenty to go along with the taster tray that includes favorites like a saison and pilsner. Main Street also brews a few sours.
Must Try: Main Street Pilsner, Westminster Brown Ale, Old Knights Pale Ale
Location: 261 E 7th Avenue
Phone: (604) 336-7711
Website: http://mainstreetbeer.ca/
2. Brassneck Brewery
Brassneck is a small neighborhood tasting room where you can try some of their brews along with food from one of the rotating food trucks. Brassneck is considered one of Vancouver's best breweries so it is definitely worth the visit.
They say they have a "busy, ever-changing chalkboard, full of choices showcasing a mixture of tried and true 'dangerously drinkable' beers, nano-sized experiments and lesser-known styles from all over Europe and North America.
Must Try: The Yabba, Magic Beans, Umlaut
Location: 2148 Main St.
Phone: 604-259-7686
Website:http://brassneck.ca/
3. R&B Brewing Co.
One of the first Vancouver breweries to hit the scene, R&B Brewing Company is a mainstay with a brewery and taproom. They tend toward the beer styles of Belgium and Germany, while delivering some complex seasonals and limited releases.
I like to make R&B the last stop on the Main Street beer crawl because they make some really good pizza and it's a perfect way to end.
Location: 54 E. 4th Ave.
Phone: (604) 874-2537
Website: https://www.randbbrewing.com/
4. Electric Bicycle Brewing
Located just next door to R&B Brewing, this newish brewery is a great addition to the Main Street brewing scene. They have adopted an experimental and unique brew style, with what they call outrageously good beer and gourmet grilled cheese sandwiches.
There's some great mural art on the building and the can art is just as stylish.
Must Try:Just A Little Crush Tangerine Pale Ale, Blueberry Oatmeal Stout, Ginger Wheat Ale
Location: 20 E 4th Ave
Phone: 604-709-9939
Website: https://electricbicyclebrewing.com/
5. Faculty Brewing
The joy of Faculty Brewing's tasting room is that you'll be seated right next to the beer tanks and you can spend your time talking beer with the owners and staff if you want.
They have a tasting tray that includes four 4 oz tasters and they rotate their beer weekly, so there's always something new to try.
Must Try: Dark Chocolate Stout, London Fog Ale, Blonde
Location: 1830 Ontario St
Phone: 778-819-6794
Website: https://www.facultybrewing.com/
6. 33 Acres Brewing Company
33 Acres likes experimenting with different styles and flavor profiles in their beer. That's how they come up with fantastic brews like 33 Acres of Sunshine, which is a hazy blonde with citrus, coriander and black licorice.
They have tasting flights for $9 which include four 6oz glasses or you can order a half or full pint. They also serve some pretty tasty food. It's a good stop on your crawl when you're ready for some avocado toast to tide you over.
Must Try: 33 Acres of Life, Ocean and Sunshine – oh, and the cider!
Location: 15 W. 8th Ave
Phone: (604) 620-4589
Website: http://33acresbrewing.com/
Downtown Breweries
There are a few breweries to visit in downtown Vancouver. If you don't have a car this is one of the closest beer crawl routes in walking distance of downtown hotels.
Our Suggested Route Map
1. Yaletown Brewing Co.
While Yaletown Brewing Company is not a small operation with a tasting room, like some of our favorites, it is a great brewpub with plenty of space and a full menu, where you can find fresh, seasonal, and often unique beers on tap. It's often quite busy, so be prepared.
They have a really great outdoor space for when the weather is decent. Since they have a full menu, it's a good spot to sit down for lunch or dinner and enjoy a range of their best craft beers. Don't miss pizza Sundays!
Location: 1253 Johnston St.
Website: http://www.mjg.ca/yaletown/
2. Postmark Brewing
Postmark is a fun destination. It's a stylish and lovely tasting and dining room in the newly renovated Settlement Building. Next to Postmark in the building is a winery and a restaurant, so you can actually make a day of it just between those three.
They offer 4 oz samples of their beers, along with pints and growlers.
Must Try: Awesome Pacific IPA, Postmark Stout
Location: 55 Dunlevy Ave
Phone: 604-699-1988

3. Powell Brewing
It's maybe pushing it a little (or a lot) to say Powell Brewing is located downtown and a fantastic brewery in Vancouver. It's actually at the corner of the East Vancouver area. But it makes a good third stop if you're coming from downtown and don't want to stop at just two. Keep that in mind. It can easily be added to the East Van crawl.
Powell Brewing is consistently good. Their Old Jalopy has won many awards and is a favorite among locals. If you stop by their tasting room, you can try their regular lineup, plus experimental and seasonal offerings.
They have tasting trays that include four 5 oz pours. They also offer 5, 12 and 16 oz pours of whatever strikes your fancy, all with different flavors. They even have a gluten-free offering.
Must Try: Old Jalopy Pale Ale, Ode to Citra Pale Ale, Dive Bomb Dark Ale
Location: 1357 Powell Street
Website: https://www.powellbeer.com/
East Vancouver Breweries
The East Vancouver area is packed with great breweries. It's now referred to as Yeast Van because of all the breweries. If you want to take a day and visit as many breweries as you can, this is the area to do it in. You'll find some of the best breweries here, so be prepared to taste a lot of good beer.
Extras: We couldn't include them all, but there are a few more that didn't make the list that you should try while you're in East Van: Callister Brewing, Strathcona Brewing, Off the Rail Brewing.
Our Suggested Route Map
1. Luppolo Brewing
This rather small brewery operation is serious about presenting customers with a good time in their tasting room along with a good-tasting beer. In case you were wondering, Luppolo means hops in Italian, reflecting the Italian heritage of some of the owners.
That's not all you'll see of Italy here either. The food menu includes beloved Italian snacks like focaccia bread, Pane e Prosciutto, and antipasto platters.
Must Try: Northwest Red, George Castagna, dessert sour w/ morello cherries
Location: 1675 Venables St
Phone: 604-255-4997
Website: https://luppolobrewing.ca/
2. East Van Brewing
We love that they adopted the name of the neighborhood. Hey why not get ahead! They have a large tasting room that looks more like a pub, with plenty of room to relax.
It's all pretty good beef. Definitely give them a try.
Must Try:When it Rains it Porters, Unholy One Stout, Wheelbite IPA
Location: 1675 Venables St
Phone: 604-558-3822
Website:http://www.eastvanbrewing.com/
3. Parallel 49
Open since 2013, Parallel 49 Brewing has been one of the most popular in town. Their small tasting room is usually packed on the weekends with people sampling their best craft beers.
If you've seen the labels on their beer bottles, you'll get the idea of their brewing philosophy.
Must Try: Gypsy Tears, Filthy Dirty, and Jerkface 9000
Location: 1950 Triumph Street
Phone: (604) 558-2739
Website:http://parallel49brewing.com/
4. Storm Brewing
Storm Brewing has been all about brewing since 1995. They are Vancouver's longest-running craft breweries in Vancouver. They don't have a tasting room but do welcome guest into their workspace to taste their beers.
They don't serve pints or food, or even have chairs. But you can sample up to 6 craft beers (one at a time, of course). The beers are innovative and artfully crafted. The brewer, James Walton, has been hailed a craft beer pioneer and he holds high standards for his beer.
They often have what they call "brainstorm beers" that are in limited quantity as they try things out.
Must Try:(Most of these won't be available anymore. Listing them just to give you an idea.) Vanilla Whiskey Stout, Apple Pie Ale, Pizza Pilsner
Location: 310 Commercial Drive
Phone: (604) 255-9119
Website:http://www.stormbrewing.org/
Granville Island Breweries
There are only two breweries in Granville Island, so it's not really a lot to get excited about. But if you're already there checking out the Granville Island Market, then you should definitely stop in for a taster tray at the brewery.
1. Granville Island Brewery
Sadly, Granville Island Brewery isn't a microbrewery anymore, after having been bought up by Molson. But it's still one of our favorite spots in the city for beer.
It's a must-stop on a tour of Granville Island. They have a great taster tray with some tasty seasonals, and a decent-sized food menu.
Must Try: Mocha Porter, Cypress Honey Lager, Infamous IPA
Location: 1441 Cartwright St
Phone: (604) 687-2739
Website: http://gib.ca/
2. Dockside Brewing
We didn't really consider Dockside Brewing the first few times we were on Granville Island, because it's located alongside the Dockside Restaurant which is usually swarming with tourists, but that doesn't take away from the tasty beer, so it's worth a stop, especially after a long day of walking around the island.
Location: 1253 Johnston St.
Website: http://docksidevancouver.com/about/
Other tours you may enjoy:
Other Things to Do While You're in Vancouver
When you find yourself in the beautiful city of Vancouver, Canada there's no shortage of activities to make your stay unforgettable. Beyond its renowned craft beer scene and stunning natural landscapes, Vancouver offers a diverse array of experiences for visitors of all interests.
Whale Watching – Vancouver draws not only human tourists but also majestic marine creatures each year! Witness the stunning black and white orcas and the lively humpback whales on a Vancouver whale-watching adventure.
Visit Museums – There are museums like the Vancouver Aquarium, Science World, and the Museum of Anthropology where you can learn and have fun.
Granville Island – Explore the vibrant Granville Island Public Market, artisan shops, theaters, and enjoy a variety of best culinary delights.
Gastown – Wander through the historic streets of Gastown, home to the famous Gastown Steam Clock, unique boutiques, and cozy cafes.
VanDusen Botanical Garden – Stroll through meticulously landscaped gardens with a wide variety of plant species.
Craft Brewery Tours – Join a guided brewery tour to explore the city's craft beer scene. Learn about the brewing process, sample various beer styles, and discover the stories behind each brewery.
Lynn Canyon Park – Hike the trails, swim in natural pools, and explore the suspension bridge at this beautiful park, which is a more budget-friendly alternative to Capilano.
Frequently Asked Questions
Are the breweries on this list suitable for all types of beer enthusiasts?
Yes, we've included a variety of breweries to cater to different tastes. Whether you're into hoppy IPAs, rich stouts, or sour ales, you're likely to find a brewery on this list that suits your preferences.
Can I visit these breweries with friends and family, or are they more geared towards adults?
Many of these places are family-friendly and welcome visitors of all ages. However, it's always a good idea to check their individual policies, as some may have specific restrictions, especially in their tasting rooms.
Do the breweries offer food options, or should I plan to eat elsewhere?
Some of the breweries featured in this list offer food options, such as food trucks, pub grub, or on-site restaurants. Others may allow you to bring your own food or order from nearby eateries. Check each brewery's website or contact them for details on their food offerings.
Does Vancouver have good beer?
Yes, Vancouver is known for having a vibrant and thriving craft beer scene, and it is considered one of the leading cities for craft beer in Canada. In addition to breweries, Vancouver also has numerous craft beer bars, taprooms, and brewpubs where you can enjoy a wide selection of local and regional beers. If you're a beer enthusiast, Vancouver beer is definitely worth a try!
Where to Stay in Vancouver
We always choose to stay somewhere in downtown Vancouver, because of the easy walking proximity to just about everything. You can park your car and use your legs instead.
Popular areas include Gastown, Yaletown and Downtown. No matter which area you choose, you'll find some really great restaurants and bars within a block or two that exemplify the neighborhood.
Here are our recommended hotels:
Sutton Place Hotel
4.5-star hotel in downtown Vancouver (West End), stellar location, great restaurant.
Listel Hotel
Comfortable 4-star hotel with a spa, restaurant, and free wifi in downtown.
Shangri-La Hotel
5-star luxury hotel with beautiful, well-appointed rooms and an outdoor pool.
Conclusion
We've tried almost every one of these breweries ourselves, but we still don't feel like we've scratched the surface of the craft beer in Vancouver.
What are you favorite breweries in Vancouver? Tell us all about your best beer pursuits in the city!
Like this post? Why not save it to Pinterest?
FOLLOW US on Pinterest, Instagram, Facebook for more great travel inspiration and tips.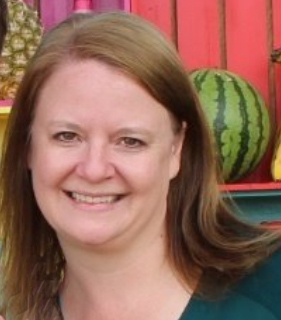 Laura Lynch, creator and writer of Savored Journeys, is an avid world traveler, certified wine expert, and international food specialist. She has written about travel and food for over 20 years and has visited over 75 countries. Her work has been published in numerous guidebooks, websites, and magazines.