When it comes to taking photos while on vacation, we're all looking for a camera that takes amazing photos, without a lot of complicated bells and whistles, and with rapidly changing camera technology, you may find yourself needing to upgrade your camera more often, so it needs to be affordable, too.
Our list below contains the best budget cameras for travelling that will get the job done right without the expense. If you're in the market for a cheap good quality camera, we've listed the three top choices below, along with reviews and specifications for each.
⇒ See all of our travel gear reviews. You may especially like our guide on the best walking sandals for travel, best travel pants, and comfortable travel clothes. Be sure to get a anti-theft travel purse as well.
Need a few photography tips to help perfect your travel photos?
Quick Pick List: Best Budget Cameras for Travelling
I love the ease of purchasing through Amazon, so I set up this guide to make it easy for you to click to read reviews or check out pricing for the various cameras we recommend. If for any reason you don't love the camera you choose, you can return it and try a different one.
» Also read about the best laptop for traveling.
Best Cameras for Travelers
Why we like it: best point and shoot camera under $200
The Canon PowerShot ELPH has been a top digital camera model for a long time. They've perfected this small camera over the years. The ELPH 190 is a pretty powerful camera for the price.
It has a memory card slot so you can take more photos without running out of space. It has wifi, so you can easily transfer your photos without a cable.
The 10x zoom will come in handy for travel, because you often came get up as close to the things you want to photograph, but with this camera you can comfortably zoom in without looking image quality.
There's also an image stabilizer on this camera to reduce the possibility of motion ruining your photos. The DIGIC 4+ Image Processor features accelerated processing speed to create fast, responsive performance. It does have a smart auto mode that detects the situation and uses the proper mode from 32 predefined shooting situations. It offers 720p HD video.
Specifications
Megapixels: 20MP
Size: 3.8 x 0.9 x 2.2 in / 4.9 ounces
Zoom: 10x
Viewfinder: Yes
Screen: 2.5 inch fixed screen
Wifi: Yes
Battery: Lithium Ion
Image Stabilization: Optical Image Stabilizer with Intelligent IS
Auto functions: Yes. Scene modes.
Digital card reader: Yes
---
There are many different models of Sony point and shoot cameras. The DSC830 is a 20.1 megapixel camera, and it only costs around $140. For a Sony point and shoot in this price range, it's a pretty good competitor. The DSC 350 has a more powerful zoom, better quality video and a better sensor, but it's also twice the price.
This camera comes with an 8x optical zoom and 20.4 megapixels. It also has a professional-grade Carl Zeiss lens with Optical SteadyShot image stabilization, so your images won't come out blurry, even if you or the subject is moving. The big drawback of this camera though is that it doesn't have a viewfinder, so you'll have to rely on the 2.7″ screen, which can be difficult in full sunlight.
The camera has many effects built in for adding some flair to your photos. You can edit and crop straight from the camera. It's a great budget camera for travelers. If you lose it, you probably won't cry as much as if you lost your $500 camera and lens.
The camera shoots 720p MP4 HD video. My favorite feature of this camera is the Face Detection technology that can be set to detect up to eight individual faces. It then adjusts focus, exposure, and white balance to help deliver crisp, properly lit images of family and friends.
Specifications
Megapixels: 20.4MP
Size: 3.78 x 1.01 x 2.16 in / 4.8 ounces
Zoom: 8x
Viewfinder: No
Screen: 2.7 in screen.
Wifi: Yes
Battery: Lithium Ion
Image Stabilization: Yes. Optical Steady Shot image stabilization.
Auto functions: Still images: Toy camera, Pop Color, Partial Color, Soft High-key, Panoramas: Pop Color, Partial Color, Soft High-key, Movies: Toy camera, Pop Color, Partial Color, Soft High-key
Digital card reader: Yes
---
The Kodak PixPro AZ252 is a larger camera than the other two. It's still a point and shoot, but it has a full size base. For the size, it has more capability too. It's a 16 megapixel camera, but it has a 25x optical zoom with a 24mm wide angle zoom, which is quite a bit more than the others in its price range. That makes this camera the best for many travel situations where the subject is farther away.
The screen is 3 inches on the backside, but this camera also does not have a viewfinder. It does have built-in wifi and optical image stabilization. Video can be recorded at a resolution of 1280×720 Pixels (720p HD),640×480 Pixels (VGA),320×240 (QVGA). Be aware that this camera runs on AA batteries not a rechargeable lithium battery.
Specifications
Megapixels: 16MP
Size: 4.4 x 3 x 2.7, .78lb
Zoom: 25x
Viewfinder: No
Screen: 3″ flexible LCD screen
Wifi: Yes
Batteries: AA
Image Stabilization: Yes
Auto functions: Yes, plus dozens of shooting modes
Digital card reader: Yes
Breaking the Budget for a Better Camera
While the three cameras listed above are all good, solid cameras that will get the job done, especially if you're not trying to be a star photographer, sometimes you want just a bit more. If you're willing to break the budget for a much better camera, we've given a review of two of the best budget mirrorless and DSLR cameras on the market.
These are still considered budget cameras, even though they are 3xs the price of the point and shoot cameras above. They are the baseline version of their type, but they are both really good cameras.
Mirrorless vs DSLR Cameras
You might not know exactly what a mirrorless camera is. The best explanation I've found for the difference between a DSLR and mirrorless camera comes from TechRadar, "the mirror mechanism of a DSLR is complex and noisy and adds to the weight of the camera, and that's where the mirrorless camera, or compact system camera comes in. They keep the big sensors and interchangeable lenses of DSLR cameras but ditch the mirror to produce a smaller, lighter and simpler camera."
They can offer the same flexibility to manually control the camera, and produce the same high quality images as a DSLR, but without the bulk. You can change out the lenses on a mirrorless camera, so the cost is a bit higher to own one than a digital camera. But you do get the benefit of being able to adjust the camera to suit your needs. If you're looking for a camera with zoom capability, this is NOT the camera for you.
* Best Mirrorless Camera for Travel *
We are huge fans of the Sony Alpha a6000 mirrorless camera. We have one ourselves and have been using it without issue or complaint for about 6 years now. We have a couple of really great lenses that cover all the shooting situations we find ourselves in while traveling.
It's light and compact, so it's easy to take along on trips, even when we pack really light. You can streamline by only packing the 16-50mm lens that's great in all situations. We also love the 50mm and 35mm lens for shooting food photos. The camera is very good in low-light situations. It has the capability to take photos with a crisp picture and lovely bokeh. The camera has a 3-inch tilting LCD, plus a viewfinder.
It has full HD 1080p video, and you can begin recording a video with just a touch of a button. The camera has wifi and you can use Sony's app to connect it with a smartphone for transferring. If you like to set up your camera to your own specifications, you'll love that the Sony has a configurable user interface, with several customizable buttons and two control dials.
You can change around the buttons and functionality to your own desires. It also has a continuous shot mode and tracking capability to help you follow the action. Face recognition is also a fun feature. There have been successors to the A6000, some of them have better more robust features, and they are considerably more expensive. We think for the money, the A6000 is still the best option.
Specifications
Megapixels: 24.3MP
Size: 3.08 x 4.47 x 3.74 in / 1.19 lbs
Zoom: 50x
Viewfinder: Yes
Screen: 3 in flexible LCD screen
Wifi: Yes
Check prices and read reviews for the Sony A6000
* Best DSLR Camera for Travel *
The Canon Rebel has long been considered one of the best budget DSLR cameras on the market, especially the newer T7. Unless you're a professional photographer, you won't be disappointed with the number of features packed into this model. It has more than enough capability for general use. It has a great sensor for low-light situations and a good, speedy processor. It comes with the 18-55mm universal lens.
You can add additional lens for specific situations. The best part about this camera is that it's easy to learn on, so if you don't know a lot about the manual settings of a DSLR camera, you can use this one to learn. It's not so expensive that it's prohibitive for new users.
It's a 24.1 megapixel camera with a 3″ fixed LCD screen and viewfinder, plus fast autofocus (no manual focus included). It has built-in wifi that is compatible with your phone, and editing software. The camera shoots full HD 1080p quality video.
If you're willing to spend a little bit more, the Canon Rebel T7i has slightly more capability and speed, plus more features – including better video resolution and filming ability. If you can spend the extra money, I'm sure you'll be happier with the T5i.
Specifications
Megapixels: 24MP
Size: 6.54 x 8.74 x 5.43 in / 1.06 lbs
Zoom: Included lens is not a zoom lens
Viewfinder: Yes
Screen: 3 in" LCD screen
Wifi: Yes
Check prices and read reviews for the Canon Rebel
What to Look for in a Budget Travel Camera
There are important criteria you should consider when buying a new digital camera. You want it to be sturdy (everyone drops things), reliable, well-built and with as many features as you can afford.
I'm not talking about the features that get loaded into bigger cameras that no one ever uses. I'm talking about things you really can't live without, like image stabilization, auto functions, a large zoom, high megapixels, a viewfinder, wifi, great battery life, a digital card reader, etc.
Most top-of-the-line cameras come with these things naturally, but we're looking for the best budget travel camera that has as many of these features as possible. A few things to take into consideration when finding the best camera for you are:
Brand
We always suggest you go with the best camera brand you can afford. When it comes to cameras, you can find smaller brands that are quite affordable, but they often don't have the quality standards that you need in a camera. You really don't want to have to replace it in a year or two. You want it to be build to last.
The best thing the large brands give you is piece of mind that they have been tried and tested by many people and are reliable.
Features
Whether you're looking for a budget DSLR manual camera to improve your travel photography, or you're wanting to find a good small camera that still takes great photo, you need to spend a little time comparing the features.
Our top requirements for features include a high megapixel, good zoom capability, wifi, and a viewfinder. I also prefer the camera to have some good auto modes, including panorama and night shot.
Size
I prefer a small camera, so I don't have to lug around heavy equipment, but maybe you don't mind carrying around a large camera. Know what you're really comfortable carrying before you purchase. All cameras need good protective cases when travelling, which adds size and bulk.
Also keep in mind weight, because carrying a heavy camera around your neck all day while travelling can be painful and case neck and back issues. The best travel cameras for non-photographers come in small packages. If you want it to be as convenient as possible to pull your camera out of your pocket and take a picture, then a point and shoot camera is the way to go.
Not only is it the smallest digital camera you can buy, it's also compact and easy to use. You want to look for a point and shoot camera with a viewfinder and a powerful zoom, which will give you the most flexibility and power, in a small package. There are a lot of digital point and shoot cameras on the market today, but a few shine above the rest. See our point and shoot camera reviews below.
Price
Prices vary depending on which type of camera you're looking for. You can find a good point and shoot camera under $200, but a decent budget DSLR is going to cost quite a bit more. Know what you're willing to spend.
CONCLUSION
If you're seriously in the market for a new camera, you really can't go wrong with any of the choices we've described above. They are all top-of-the-line, best budget cameras for travelling. Already have a great camera that you really like? Tell us which one in the comments. We'd love to hear what everyone's using.
Like this post? Why not save it to Pinterest?
FOLLOW US on Pinterest, Instagram, Facebook for more great travel inspiration and tips.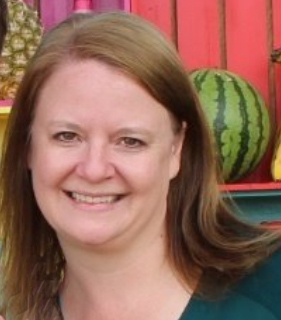 Laura Lynch, creator and writer of Savored Journeys, is an avid world traveler, certified wine expert, and international food specialist. She has written about travel and food for over 20 years and has visited over 75 countries. Her work has been published in numerous guidebooks, websites, and magazines.