One of the great things about the Caribbean islands is the variety you have to choose from. If you are looking for an island with a lot of activity going on, somewhere quiet and secluded, or a destination with opulent resorts and amazing food, you can find it in the Caribbean.
Few places in the world offer such flexibility for any kind of vacation. You can stay on one of the best Caribbean islands that offer a lot of tourist attractions or you can stay somewhere that only offers the beach, sun, and sand. It's up to you.
» You might also like the 12 Best Caribbean All-Inclusive Adults-Only Resorts.
So, if you're looking for a great place to vacation, look no further than to the Caribbean islands. You can experience any kind of vacation you want to, but all in the midst of the beauty and wonder of the Caribbean islands. What could be better than that?
» Looking for a cruise? Check out our Caribbean Cruise Guide to find one that suits you.
Caribbean Island Map
Why Choose the Caribbean
One of the primary draws of the Caribbean is its exquisite natural beauty. The region has an array of stunning islands, each with its own unique charm. We've been to all of the islands on our list and have loved every one of them, for different reasons.
Crystal-clear turquoise waters, pristine white-sand beaches, and lush tropical landscapes are just a few of the reasons you might choose to visit one of these islands. The warmth of the Caribbean sun, coupled with the gentle sea breeze, makes it an ideal spot for sunbathing and enjoying water activities such as swimming, snorkeling, and sailing.
Diverse cultures and rich histories can also be explored, which is one of our favorite things to do while in another country. The fusion of indigenous, African, European, and Asian influences has birthed an eclectic mix of music, dance, and art forms, giving the Caribbean its vibrant spirit.
Calypso, reggae, salsa, and merengue are just some of the music genres that originated here. Festivals such as Trinidad and Tobago's Carnival, Barbados's Crop Over, and Jamaica's Reggae Sumfest are celebrations that showcase the region's cultural heritage.
Best Caribbean Islands
#1 Aruba
Aruba is the most visited island in the southern Caribbean, and anyone who dips their toes in its waters can see why. Its shores are lined with white-sand beaches, and the year-round beach weather is made even better by the island's location safely outside "Hurricane Alley."
A two-hour walk will lead you through colorful colonial architecture in the capital city of Oranjestad, but there are also deserts, craggy mountains, windy regions, and uncluttered areas around the island to explore, plus some really great snorkeling to be done.
Most guided tours include visits to a combination of man-made and natural island landmarks including the Bushiribana Gold Mill Ruins, the California Lighthouse, Ayo's and Casibari's Rock Formations, and Arikok's National Park.
A day tour allows travelers to cover most of the island's 20 miles (32 kilometers) on their own terms. Enjoy the sights while driving a 4×4 vehicle, riding a horse, or riding an ATV.
The Antilla Shipwreck, now home to marine life, and a coral reef at Arashi Beach also draw visitors, though either can be seen on a semi-submarine tour for those who would rather stay dry.
Tours to book:
#2 Montego Bay
When most people start thinking about a trip to Montego Bay, Jamaica, the first things that come to mind are beautiful stretches of white sand beaches, jerk chicken, and reggae music. Unfortunately, many travelers to Jamaica arrive either on a cruise ship or they'll be staying at an all-inclusive resort.
The resorts are nice, but you can't truly experience all that Montego Bay or Jamaica have to offer by staying put on the resort or by not getting off the cruise ship. No matter what brought you to Montego Bay, we encourage you to explore Jamaica beyond the resort by going on a few Montego Bay excursions.
Popular day tours from Montego Bay go to Dunn's River Falls, Ocho Rios, or Negril. In all of these outstanding destinations you can go snorkeling, parasailing, or sailing on a catamaran.
Tours to book from Montego Bay:
#3 Nassau, Bahamas
Nassau, the island nation's only city, is a far cry from the sleepy, sandy beaches of the Bahamas. Formerly a haven for treasure seekers, the Caribbean port is now a popular shopping and business destination.
On city tours, you will learn about the historical and cultural highlights of this city on the sea, including Fort Charlotte, Fort Fincastle, Ardastra Gardens, and the Government House. The Straw Market, Arawak Cay, and Queen's Staircase are perennially popular places to purchase local straw goods and souvenirs.
Nassau is a popular cruise ship destination due to its deep-water port. After disembarking on Bay Street, passengers can choose a tour to explore the island, or choose to head straight to Junkanoo or Cabbage Beach to swim, snorkel, or go parasailing or jet skiing.
You can bike or drive around the mostly flat island, or simply eat your way around town: conch fritters, spices from the island, and barbecue are some favorites. There are also deep-sea fishing charters from Nassau, as well as day trips to smaller Bahamian islands such as Pearl Island, Rose Island and Exuma, which are known for their pristine sands.
Tours to book
#4 Playa-del-Carmen, Mexico
Located along the Yucatan Peninsula, not far from Cancun, Playa del Carmen is a favorite diving spot with great coral reefs and exciting snorkeling spots. There are also hidden cenotes to explore and lots of things to explore in the nearby nature park.
This is one of the best locations outside of Cancun for visitors who like to get out of the resort and see some local culture, visit boutiques, cafes, and eat at local restaurants, because there's a nice town center that's walkable from some of the area resorts.
While you're there, be sure to visit the nearby Mayan Riuns, which are a close day excursion away, spend time on the gorgeous beaches, or hit up some of the golf courses in the area.
Top activities near Playa del Carmen:
#5 Punta Cana, Dominican Republic
Punta Cana, a beach and sea resort in the Dominican Republic, sits on the easternmost tip of the country, 121 miles (196 kilometers) from buzzing Santo Domingo.
Stunning beaches and rolling waves line the entire coast of this Caribbean paradise. The palm trees arch over the shoreline and the soft, white sand stretches along the entire shoreline. You can enjoy lazy days and relaxing sunbathing here, but you will also find plenty of outdoor activities.
Discover ancient palm groves and tobacco plantations while snorkeling on a catamaran cruise, parasailing over pristine beaches and lush forests, or golfing at the Caribbean's best courses.
Tours to book
#6 San Juan, Puerto Rico
People who love islands, nature, and history all enjoy going to San Juan, the Puerto Rican capital, because it has a tropical rain forest, turquoise waters, and a 16th-century Spanish colonial historic district.
If you're looking to escape into the wilderness, El Yunque National Forest is a great place to do it. You can hike to waterfalls or zip through the air on a zipline, and it's very close to San Juan.
A kayaking tour of Laguna Grande should definitely be on your itinerary. You won't believe the bioluminescent microorganisms glowing in the water after dark. It's a phenomenon you must see.
The island is also home to a few rum distilleries, and since rum is the most popular spirit in the Caribbean, you must visit at least one to learn the process and do some tasting. There's Casa Bacardi rum distillery in Old San Juan, Hacienda Santa Ana where Ron del Barrilito is made, and PitoRico in the towl of Jayuya.
Tours and activities near San Juan:
#7 St Thomas, U.S. Virgin Islands
St. Thomas in the Caribbean is a popular tourist destination for its clear waters, white sand beaches, and lush vegetation. For thrill seekers, you can't get much better than this for diving, parasailing, and extreme water sports.
Charlotte Amalie is a busy city with a lot of small streets and colonial buildings. You can spend the day shopping in the duty-free stores and eating at the restaurants.
Take a city sightseeing tour to visit some of the most historic landmarks in town, like Fort Christian Museum and Hotel 1829. You can also explore Drake's Seat for a beautiful view of the city.
For water sports, you can expect to get into kayaking, snorkeling, scuba diving, and stand-up paddleboarding. Or if beaches are more your thing, you can visit Lindquist Beach, Magens Bay, or Hull Bay to get those picturesque beach moments.
We also like sports fishing, snorkeling with turtles, and kayaking through the mangrove lagoons in St. Thomas. It's one of the best locations on earth for these unique experiences.
Here are some top activities to enjoy in St. Thomas:
#8 Barbados
Endowed with rich natural beauty, the famous island nation of Barbados is located in the east of Caribbean Sea, near Puerto Rico, and is a part of the Lesser Antilles.
This island was discovered in 1536 by the Portuguese, and 90 years later it was colonized by the British. It became an independent member of the Commonwealth in 1966 after being a British colony for over 300 years.
Barbados is an island of carnivals and cultural events. Every year, thousands of tourists go to Barbados to attend its annual ceremonies and spend some time in the lap of nature.
Activities in Barbados for your itinerary:
#9 Turks & Caicos
Pristine white sandy beaches, crystal clear turquoise water and near perfect weather are just a few reasons you might consider Turks and Caicos travel, a different experience from your typical Caribbean destinations.
The natives to these islands are known for their friendly spirits; they will ensure a vacation that entails a truly relaxing These beautiful islands are home to the third largest coral reef system and some of the best tropical beaches in the world.
With over 230 miles of beaches, Turks and Caicos is a premier destination for family vacations, adventure seekers, ecotourism and of course for romance. An ideal location for diving and snorkelling, it is considered to be one of the top 10 in the world.
North Caicos is the lushest of all the islands and boasts the largest flock of Pink Flamingo on the islands. Here you will find Whitby Beach, a 7 mile stretch of white sands that covers most of the northern coast. North Caicos is also home to the famous Three Mary's Cays where you can go snorkelling to find a huge Osprey Nest on the third Cay.
Grand Turk is the capitol island that features historical buildings and an unforgettable rustic charm. One of the main attractions of Grand Turk is diving. There are many dive operators and schools that cater from novice snorkels to experienced divers.
What to do in Turks & Caicos
#10 St. Lucia
The island of St. Lucia is located in the Lesser Antilles between the Caribbean Sea and the Atlantic Ocean. It is just as beautiful as one would expect.
The two Volcanic Pitons stand tall over the shoreline on the southern end of the island, presiding over the island as two volcanic plugs. Many cruise ships stop by Castries, the capital, but other popular destinations on the Caribbean circuit inspire longer stays: Rodney Bay, Soufrière, and Marigot Bay.
The island of St. Lucia is famous for having the world's only drive-in volcano, Sulphur Springs. Visitors can also see Diamond Falls and Botanical Garden, which are home to pristine waterfalls and lush vegetation.
If you're looking for an adventurous vacation, you can follow your guide on a hike up the Tet Paul Nature Trail to the top of the Pitons for some unbeatable views of the surrounding landscape. You can also rent an ATV or dune buggy for some off-roading, or go horseback riding down the beach.
Things to do in St. Lucia:
#11 Grand Cayman Island
Grand Cayman is the largest of the three Cayman Islands, located in the western Caribbean Sea. Known for its breathtaking coral reefs, immaculate beaches, and a plethora of aquatic activities, Grand Cayman is truly stunning, and a fun place to visit as a couple or a family.
The island has some of the most beautiful beaches in the Caribbean, with the iconic Seven Mile Beach being the crown jewel. The crystal-clear waters of the Caribbean Sea make Grand Cayman one of the best diving destinations in the world. There's a wide variety of water sports including snorkeling, scuba diving, paddleboarding, and more.
If you're into shopping, the island offers duty-free shopping on luxury goods such as jewelry, watches, and designer clothing.
Grand Cayman is also known as the culinary capital of the Caribbean. With a plethora of restaurants, you can enjoy exquisite Caribbean dishes as well as international cuisine.
Things to do in Grand Cayman Island:
Explore the Caribbean Further
Renting a Car in the Caribbean
You're likely going to need a rental car while visiting any of these Caribbean islands if you want to get out of the resort and explore the island to its fullest. We recommend renting through Discover Cars because they collect all of the deals from top companies in one spot so it's easy to do.
What to Eat in the Caribbean
Cuisine in the Caribbean is another compelling reason to visit. The culinary traditions of the Caribbean reflect its multicultural history. The use of fresh seafood, tropical fruits, and aromatic spices in their dishes make for an unforgettable dining experience.
Whether you're sampling jerk chicken in Jamaica, savoring flying fish in Barbados, or trying roti in Trinidad and Tobago, your taste buds are in for a treat. And don't forget the rum! You can sample rum all over the Caribbean. They each use a slightly different recipe to make some of the best rum in the world.
Caribbean Citizenship by Investment
If you're like us and always looking for the next fun place to live, or you're considering your retirement, you might be interested in the program of Caribbean Citizenship by Investment. It's a government-run program that citizenship to foreign investors who contribute to the economy through an approved investment channel.
What that means is that you could be granted citizenship for purchasing real estate or making other investments, that can have a big impact on your future. Having a second citizenship is a great way to safeguard your future.
Best Time to Visit the Caribbean
The best time to visit the Caribbean is generally considered to be during the dry season, which runs from December through April. During these months, there is less rainfall, lower humidity, and milder temperatures compared to the summer months. This period is also considered the high tourist season, so you can expect a lively atmosphere with various events and festivals taking place across the islands.
The Caribbean hurricane season runs from June through November, with the peak being in August and September. Although there's a risk of hurricanes, this is also when you can find lower prices and fewer tourists, which can be appealing for some travelers.
If you're interested in experiencing the local culture, you may want to time your visit around specific events or festivals. For example, Trinidad and Tobago's Carnival takes place in February or March, while the St. Lucia Jazz Festival is in May.
Conclusion
With all of these choices, you're sure to find one of the best Caribbean islands to visit that fits your vacation style, whether it be relaxing on the beach, intense water sports, fishing, or diving. These islands have it all.
Like this post? Why not save it to Pinterest?
FOLLOW US on Pinterest, Instagram, Facebook for more great travel inspiration and tips.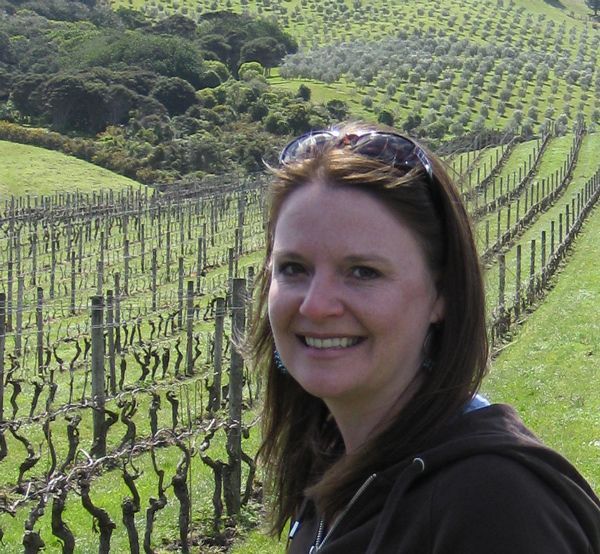 Laura Lynch, creator and writer of Savored Journeys, is an avid world traveler, certified wine expert, and international food specialist. She has written about travel and food for over 20 years and has visited over 75 countries.