If you're a light packer, or wanting to become one, this list of the best carry on backpacks is perfect for you. We fly somewhere in Europe nearly every weekend and have learned that light packing in a travel backpack is definitely the way to go.
We've field tested many backpacks and know what makes a good one. All that getting on and off airplanes, vying for overhead bin space, and adjusting to ever-changing airline luggage restrictions have forced us to thoroughly evaluate the way we travel.
For most trips, we don't take carry on luggage, anymore. Instead, we use one of the best carry on backpacks we've reviewed below.
There are many benefits to using a carry on backpack, rather than a typical suitcase. The biggest benefits being hands-free, not having to lug a heavy suitcase over cobblestone streets, and streamlined travel.
Read on to find out which backpacks we recommend and why.
Pros of Using a Carry On Backpack
I have yet to meet a carry-on size backpack that can't be squished into a luggage sizer for any airline.
No one has ever asked me to check my carry-on backpack at the gate because the flight was full.
The bag can always be placed under the seat if you happen to get on the plane last and there's no more room in the overhead.
It's no problem carrying my backpack over cobblestone streets.
If those are not enough reasons to switch to a carry-on backpack, I have a million more for you….
In any case, if you've made it to this post you've likely already decided to use a carry-on backpack and now you're just looking for the right one. You're in the right hands.
We've used dozens of different carry-on backpacks over the years. Through all this practical road testing, we've found a few backpacks that are perfect as carry-on luggage. All of the recommendations we give fit within the airline regulations and will all fit in the baggage sizer.
The only issue you need to be aware of is that sometimes the airlines will weigh your backpack, and if it exceeds the weight restrictions, you'll end up paying for it. If you plan to buy a large carry-on backpack, like a 44 liter, you need to be careful not to overfill it.
We've found that the best size tends to be around 35L. It can be filled to the max without exceeding weight limits (unless you pack it full of rocks.
Best Carry On Backpack Reviews
In case you don't have a lot of time to read all of the reviews below, we've got a quick list for each backpack with the highlights. Otherwise, read the full review for our thoughts.
Everyone's needs vary, but you should be able to find a backpack in this list that suits your needs. We own and use each of these backpacks and can assure you that we've field tested each of them rigorously to ensure they hold up to our high standards.
* Our #1 Pick: Arcido Akra (read our full review here)
35L
Breathable back panel that opens wide for easy access
Sternum + full hip strap
Back-mounted laptop harness
Main compartment opens fully
Extra quick-access pockets
Can be purchased as a bundle with other necessities
Buy Now
Watch the video
The company, Arcido, was started in 2015 by two frequent travelers who had outgrown their basic travel gear and wanted to design high-quality backpacks that could solve some of the pain points of travel. If you're a frequent traveler, you can probably list a few of those points right now.
One major point of contention for me is the struggle to get my laptop out of the inside back pocket of my backpack every time I go through security. The Arcido Akra solves that problem with ease by including a separate, padded and secure laptop compartment at the back that is accessed from the side.
My second major issue with backpacks is comfort. If you're going to be carrying everything on your back, it better be comfortable. The Akra is an extremely lightweight backpack on its own at 2.4lb, so you can fill it full without worry about weight.
The back panel is very sturdy and padded, as are the straps and the full waist belt. Even the top handle is padded. There's not one uncomfortable aspect of this backpack. As a carry on backpack, the Akra suits just about any need.
It holds 35L. There is one large main compartment that fits a large-size packing cube and a pair of shoes. There's a a rather large front-panel that opens all the way, with internal organizers for everything else.
There's also a small top zippered pouch that has a soft lining so your phone or sunglasses can be stowed without the possibility of being scratched. I really appreciate the high-quality of materials and craftsmanship that went into this bag. I don't worry about it falling apart or breaking.
It looks and feels like an expensive, high-quality bag – a huge step up from a basic bag. If you like the idea of this backpack, but you'd like a smaller size, they have the 28L Saxon, which is our top pick for small backpacks. It can be used for trips of 3-5 days.
Dimensions: 22″ x 14″ x 8″
Weight: 2.4 lbs
Volume: 35 L
Removable Laptop section up to 15.4"
Carry Options: Top / Back
Buy the Arcido Akra
Tortuga Setout Backpack
35L
Opens like a suitcase for easy packing
Padded, removable hip belt
Suspension system for women
Dedicated laptop compartment
Durable Water Repellent coating
Material made from recycled bottles
Cons: A bit heavy and bulky
Buy Now
Watch the video
This carry-on backpack has 35L of space that is so well designed that it feels more like 40L. We chose this backpack as our top pick because it has everything you need in a well designed package. Since a carry-on backpack like this can become quite heavy when fully packed, we think it benefits greatly from the padded shoulder and hip straps.
When secured with the straps, the weight is distributed well, so it feels like half the weight. Most 35L backpacks don't have a padded hip strap. The backpack's main compartment unzips fully, so you can pack it like a suitcase.
The space fits two large packing cubes, though it's a tight fit if they're packed full. Even if you don't use cubes, you can fit clothing for 5-7 days, plus a pair of shoes. The front zip compartment is designed for organization of your extra items.
There are lots of little spaces and sections to keep everything organized. Since the pocket is the full length of the bag, there is room for quite a bit of stuff. There's an additional quick-access pocket on the front that's great for quickly stowing your passport or Kindle.
The backpack comes in a 35L and a 45L version. If you need more space, the 45L size is very roomy, but if packed completely full, it will push the limits of size for some airlines so be sure not to overfill it.
The backpack also comes in both men's and women's fit, which is a huge bonus. It's one of the only backpacks that are designed with women's stature in mind. Another of our favorite things about this bag (the navy and black colors) is that it is made from recycled plastic bottles, which reduces energy and water consumption and greenhouse gas emissions.
Dimensions: 21.5″ x 13.5″ x 7.5″
Weight: 3.4 lbs
Volume: 35 L
Fits a 17 inch laptop
Carry Options: Top/ Side/ Back
Buy the Tortuga Setout 35L Backpack
eBags TLS Mother Lode Weekender
32L
Padded laptop sleeve
Breathable back panel
Removable, adjustable sternum strap
Exterior quick-grab zip pockets
Large main compartment
Stowable backpack straps
Buy Now
The eBags Mother Lode Weekender Junior backpack is one of my favorite backpack on this list because it has so many great features and it's a good medium size. The original Mother Lode, when fully expanded, has a capacity of around 54 liters, which is one of the biggest available. However, if you expand it all the way, it may not pass the airline restrictions for some airlines (and is way too big for budget airlines).
It measures 22″ x 14″ x 9″, and when packed full can weight up to 30 pounds. For this reason, we prefer the Mother Lode Jr, which is 19.5″tall and is around 41L – still really big! The main feature of this bag are the large internal capacity that comes with an internal divider and compression straps, plus a mesh pocket and extra zip pouch that snaps in.
It has a fairly large exterior pocket with lots of organizers built in, plus a quick access pocket at the top for smaller things. There is a pull-out water bottle sleeve. There is a dedicated laptop pocket at the back that can fit laptops up 17″.
The bag comes with a limited lifetime warranty against defects in materials and workmanship. With 41L of space, this bag is perfect for a 7-9 day trip. When packed full, it really needs a more sturdy back panel to make carrying less of a burden.
It can feel very heavy to carry, even with the padded shoulder straps and sternum strap. There is a waist strap, but not a full one, like the Tortuga has. The front zipper pocket is also not as useful as on the Tortuga.
Dimensions: 19.5″ x 14″ x 9″
Weight: 3.5 lbs
Volume: 41 L
Laptop compartment: 18″ x 11.75″ x 1.5″
Carry Options: Top/ Side/ Back
Buy the eBags TLS Mother Lode Junior Backpack
38L
Large main compartment
Can be carried as a backpack or case.
Adjustable sternum strap
Exterior quick-grab zip pockets
Fits up to 15″ laptop
Cons: a bit too big for most weekend trips
Buy Now
I find the Hynes 38L backpack to be a good medium ground between the larger 40 or 44L backpacks and the smaller 33L packs. I often find that the 33 is slightly too small and the 40 is too big. So this one is the goldilocks of backpacks.
Like many of the larger backpacks, this one opens like a suitcase so it's very easy to pack, especially if you're using packing cubes. You can easily fit a 3-piece packing cube set, fully loaded, into this case. It has a top handle and a side handle, plus padded, airmesh straps that stowaway at the back of the pack, so it can be carried as a backpack, a duffle bag, or as a suitcase, depending on your needs.
As a backpack, the straps are adjustable and padded. There's also a sternum strap for added comfort. The approximate dimensions are 13 x 7.9 x 19.7 inches, so it will easily fit within all airline restrictions. The bag alone weighs just 1.72 lb. It has a large, spacious interior compartment that comes with compression straps to lock down your stuff and make more space.
There's also a large outer pocket for larger items and a small front pocket that is useful for stowing small stuff, like passports and cell phone. There aren't a lot of extra features on this backpack.
One thing we don't love is that there isn't firm structure to the back.
It comes in many different colors, and also a few other sizes. Check out the 44L and the 40L, if you're looking for other options.
Dimensions: 13″ x 7.9″ x 19.7″
Weight: 1.76 lbs
Volume: 38 L
Laptop Sleeve: 16.5 x 12.6 inches
Fits for 15 inch laptop and some ultra-slim 17 inch laptops
Carry Options: Top/ Side/ Back
Buy the Hynes Eagle 38L Carry On Backpack
What to Look For: Best Carry On Backpack Essentials
Comfort
It should have thick, padded straps to make sure it's comfortable, even when it's packed full.
It should have a sturdy back plate for structure, so it won't compromise your posture.
It should at least have sternum straps to take some of the weight off of your shoulders. A waist strap is also nice to have.
It should have proper ventilation, which comes in the form of breathable material, and an open air design in the back plate.
Organizational Features
You want a backpack that has useful compartments that make organization simple, not more tedious. more pockets aren't always better.
It should be easy to get things in and out, so the main compartment needs to open as far as possible. If you carry a laptop, you should look for a backpack with a separate computer pocket (preferably one that can be reached without opening the main compartment.
High-Quality Material and good workmanship
Most backpacks aren't fully waterproof, but it's good to look for one that's at least water resistant, or has water-tight zippers, in case you're caught in the rain.
A strong, sturdy material goes a long way when you've packed a backpack full and are carrying it around a lot. The first things to go are often the handles and zippers.
Security Features
Most backpacks aren't going to have lockable zippers, but there are a few now that do. If you can't find one that does, at least look for one that can be locked with your own mini padlock or caribiner.
In case your bag gets lost in transit, it's always a good idea to have theft ID tags attached to the bag.
A good warranty
If you're lucky enough to find a bag that comes with a full lifetime warranty – take it! And make sure you keep the necessary paperwork so you can get a replacement. This alone can save you the trouble of having to find and purchase a new bag every couple of years.
Size / Measurements
The carry on backpack obviously needs to fit the airline requirements for all airlines, so you're never left with a problem on your hands.
The right size will vary depending on the length of trip you're taking and your ability to pack light. I am able to pack for a 5-7 day trip in a 35L backpack. Most people would likely need a 40L backpack for 5-10 days. A weekend-only trip can easily be packed in a 33L.
Keep weight and size in mind. A 40L backpack is quite large for a smaller framed person. You may want the space, but you won't want to carry that much bulk and weight.
Be sure to check the weight of the backpack itself. Carry on luggage is restricted by weight as well as size. If your pack weighs near the limit before adding anything to it, it can quickly become a problem. Don't just assume it'll be fine based on size alone.
Do You Need a Men's or Women's Backpack?
Manufacturers have started making backpacks that are specifically designed for men or for women, which can lead to a better fit and more comfort, however I've found that it's not quite as easy as you might think.
The major differences of a woman's pack vs men's backpack is a smaller torso range, shoulder straps that are shorter and narrower, and wider hip belts. Design is also typically a bit more stylish for women, and rugged for men.
Really the only way to determine if these specifications work for is to try them on. Some women may find that a men's pack is more comfortable, depending on their size and build.
We've found a fairly universal option for both men and women, but if your build varies from what might be considered average, you probably want to try a few backpacks and see.
Looking for a different type of backpack? Try our full list of
travel backpacks
for all types of travel, including wheeled backpacks, hiking backpacks and laptop backpacks.
CONCLUSION
Now you've got six fantastic carry on backpack options to choose from. We hope you've found the perfect backpack for you on this list. These have been our favorite workhorse backpacks for quite a while now and we think you'll love them too.
If you have a recommendation that you don't see on the list, let us know and we'll check it out!
Like this post? Why not save it to Pinterest?
FOLLOW US on Pinterest, Instagram, Facebook for more great travel inspiration and tips.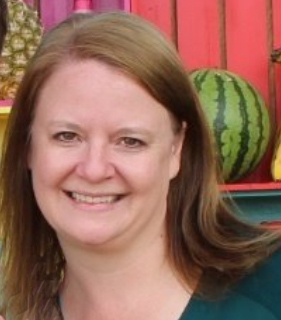 Laura Lynch, creator and writer of Savored Journeys, is an avid world traveler, certified wine expert, and international food specialist. She has written about travel and food for over 20 years and has visited over 75 countries. Her work has been published in numerous guidebooks, websites, and magazines.