These pieces of luggage are high-quality, easy to carry, lightweight, and won't break the bank. These are the top criteria we use when picking new luggage. So you can have peace of mind that the carry-on luggage we recommend is perfect for all types of travelers.
Whenever you fly somewhere, it's always a race to get on board fast just so you have a place to stow your carry-on luggage. When too many ill-fitting suitcases get stuffed in the bins at odd angles, there's less room for everyone. That's why we've done our research to find the best carry-on luggage choices, that meet the airlines restrictions and fit nicely in the overhead bin.
All of the recommendations we make fall into the acceptable airline size range. This is very important, especially when traveling on a low-budget airline in Europe or Asia, where the requirements are quite strict. See this chart on carry-on luggage size.
If you want to check the exact weight of any particular item of luggage, an easy way to do that is to check the specifications on the website of an online luggage retailer like Luggage Direct.
You might also like:
See all of our travel gear reviews.
Best Carry-On Luggage
In case you don't have a lot of time to read all of the reviews below and just want a list of the top carry on luggage we recommend, we've put together a quick-pick table for you.
Looking for luggage sets? Check out our full luggage set reviews here.
To jump straight to the section of your choice, clicking a link below will take you straight to that section:
If you're looking for garment bags, check out this review.
Airline Luggage Restrictions
You may not think the regulations for carry-on luggage has changed much, if you're one of those lucky few who haven't faced the scrutiny of the luggage czar when checking in for a flight. But, if you've ever had to squeeze your suitcase into the sizer to prove its worthiness to fly in the cabin, you know – most carry-on suitcases are egregiously over the allowable size.
Every airline is different. There is no "one-size-fits-all" carry on regulation size. The typical dimensions for a carry-on bag are 9 inches x 14 inches x 22 inches (22 cm x 35 cm x 56 cm), including handles and wheels. Yes, there are airlines that allow larger sizes and even a few that require something smaller.
You should plan to fly with the lowest common size for carry-on luggage. And don't forget that weight matters too! Check out our carry-on dimensions infographic for more information:
The Best Carry-on Luggage for 2023
I don't know about you, but I love the ease of purchasing on Amazon, so I set up our guide right in an Amazon viewing window to make it easy for you to click to read reviews or check out pricing. If you'd like to read our full product reviews, you can find them below the table.
Best Carry-On Backpack
---
Best Lightweight Carry-On Suitcase
The CHESTER lightweight carry on spinner suitcase weighs only 7lbs. It will stay looking good, due to the 100% Makrolon polycarbonate hard shell with scratch-resistant surface. So you get the best of both worlds with this suitcase.
The dimensions of this suitcase are 21.5" x 13.5" x 8.5", which falls right below the typical size requirement, so you wont' face problems carrying it on, even on many International airlines. There's also a TSA-approved lock that you can set with a combination code to keep your belonging safe. The interior of this suitcase is what makes it so unique and useful.
When you open it up, there are two large compartments on either side, each with interior organizers to store smaller items. The interior organizers zip into place over the large compartments, which keeps the stuff you put in those sections from falling out.
There is a removable nylon laundry bag as well, to keep your clean and dirty clothes separated. The 360-spinner wheels take away the need to pull a heavy suitcase behind you. You can push the suitcase in front of you rather than dragging it behind, which is a welcomed reprieve for your arms and shoulders.
Buy with confidence, as free returns are available and there is also a 10-year limited warranty. If you purchase directly through the Chester website, you will get 10% off using our code below. Click the link below to purchase directly.
---
Best Soft-Sided Carry-On Spinner
This TravelPro Spinner suitcase is one of the easiest pieces of luggage to travel with. The 21-inch size will fit in almost every overhead bin, including international and budget airlines.
It measures 21.75″ x 15.75″ x 7.75″, and it is one of the lightest carry-on suitcases you'll find. If you're familiar with this line from Travelpro, you'll be happy to hear that the Maxlite 5 is half a pound lighter than the Maxlite 4 was. That's a huge improvement in my opinion. The lighter the better!
It has a couple of convenient zipper pockets for tucking things away, plus a lid compartment for pressed items to keep them wrinkle free. The criss-cross, adjustable straps will hold everything else in place. It has quite a bit of internal space, plus it's expandable up to 2 inches for times when you're not flying in tight restrictions and want to put more in it.
It has spinner wheels that glide in all directions, so you don't have to always be pulling the suitcase along behind. The gliding mechanism eases stress on the arms and shoulders, which you'll definitely notice after a few miles trekking through an airport.
The aluminum handle locks in two positions so you can set it at the height you want. It also has a comfort grip handle to ease stress on your hands as you pull. This suitcase comes with a limited lifetime warranty.
---
Best Hard-Sided Carry-On Suitcase
Samsonite is one of the top luggage brands on the market, so you know you're getting a durable and reliable product for your money when you buy one. I've had some of my Samsonite suitcases for 8 years and after all the trips I've taken with it, it's still one of the best suitcases I own.
The Omni PC Hardside spinner suitcase will stay looking good, due to the 100% polycarbonate construction with scratch-resistant surface. It's one of the best bets for hardsided suitcases. The 360-spinner wheels take away the need to pull a heavy suitcase behind you. Push it is a breeze with the lightweight wheels.
The zippered interior divider and cross-straps make organization on the inside easy. The suitcase is fully expandable for when you need to fit in more. Just don't add more when you're flying, because the expansion makes the case too big for most airlines.
The side-mounted, TSA-approved locks are an added bonus.
---
This carry-on backpack is so versatile, it can fit just about any trip you're planning to take. It meets the airline carry-on standards, even for the budget International airlines, so you don't have to worry about having to check it.
While this backpack has many great features for a frequent traveler, one of the best is that it has a 3-in-1 design, so you can carry it however is most convenient for you – as a duffle bag, as a backpack, or as a suitcase. It has hideaway backpack straps, a padded shoulder strap, and both side and top padded carrying handles.
The capacity of the backpack is 35L, but it can be expanded to 45L for those longer trips when you need a little more space. The dimensions of the bag are 21.5 x 13.5 x 7.5″ when zipped and 21.5 x 13.5 x 9.5 when expanded, which means it fits within carry-on regulations even when expanded.
The padded and ventilated back panel and removable hip belt make this a backpack that can be carried comfortably, even when it's full. It comes with a water bottle pocket, a built in safety whistle, interior compression straps to hold everything in, and a detachable laptop sleeve so you can easily remove your electronics at airport security.
The material is sturdy and is water resistant and easy to clean. It also comes with two interchangeable leather accent colors. There's no reason not to give this backpack a try. It comes with all the features you could need in a backpack. Plus, it comes with a lifetime Warranty + 100% Satisfaction Guarantee.
---
Best Luggage Set
Choosing a set of luggage can be a very difficult decision. What's best in a small carry-on suitcase, may not be best for a larger case. However, there are some luggage companies who just do it all very well, and you can trust the construction, quality and years of experience they've had building the best suitcases possible.
For that reason, the Samsonite Omni PC Spinner set is the winner for us. We've tried many different suitcases over the years, and we've come to learn three firm truths about luggage: softsided suitcases get destroyed faster than hardsided, spinner wheels are superior to fixed wheels, and it's always best to spend a bit more money for a trusted, proven brand name.
We often interchange our luggage based on the type of trip we're taking. With the set, we can choose which piece to take – the 20″ carry on, the 24-inch for slightly longer trips, or the 28-inch for longer-term travel. The side-mounted tsa lock ensures security while traveling.
For the price, this is one of the best values you can find for luggage. The durable construction and the sturdy zippers will take you on many trips without being damaged.
⇒ See all of our luggage set recommendations.
---
Best Packing Cubes
These little packing cubes did wonders for my packing and I'll never pack again with out them. Fitting a week or two's worth of clothing into a carry-on sized luggage has never been easier or more organized.
You can fit so much into these cubes and they keep everything nicely folded and stowed in the bag. Even if TSA has to perform a random bag check, you can be sure all of your unmentionables aren't being flung around the screening room for everyone to see.
⇒ Read more about packing cubes in our full guide to finding the best packing cubes.
---
Carry-On Luggage Buying Criteria
For frequent travelers, the same set of criteria for luggage always rises to the top. You want the lightest luggage possible, easy to manage, that you don't have to worry about fitting within the regulations of the various airlines. So those are the criteria we used when determining the best carry-on luggage for 2023.
Price is obviously also a major factor. Also how well it will stand up to the brutal beating it receives from baggage handlers.
Light weight
Easy to manage
Fits within airline regulations
Price (each option hovers around $100 or under)
Durability
Features
Warranty and Guarantee (good customer support is key!)
Luggage Style
We are typically backpack-only travelers and prefer to pack as light as possible, but there are times when a backpack is just a bit too small, or more often, when it's too cumbersome to carry for a longer length of time. In those cases, we take a light weight suitcase.
Our recommendations for top luggage range from travel backpack to hard-sided suitcases and spinner suitcases. This is because it's impossible to suit every traveler's preference and needs with just one style of luggage.
If you travel frequently, you may choose to purchase more than one type of carry-on luggage to suit multiple use cases. This list should satisfy all of those needs. The styles of luggage available today are:
Soft-Sided Luggage
Made from lightweight fabric
Doesn't show damage as well
Flexible so you can load it up and fit awkward shapes
Loaded with features, both internal and external
Expandable to add extra packing capacity
Hard-Sided Luggage
Made from tough materials like ABS plastic & polycarbonates
Waterproof shell exterior
Absorbs shock and resists scratching, denting & cracking
Loaded with internal features (but no room for external pockets)
Easily fits in the airport sizer – there's no way to overpack it
Spinner Suitcase
Has multi-directional wheels that make pushing and maneuvering very easy
Easy on your arms and shoulders (you don't have to pull along a heavy case)
Loaded with internal and possibly external features
Can be purchased as both hard-sided or soft-sided
In-Line Wheeled Suitcase
Two in-line wheels allow you to push or pull your case
Has front feet to keep bag from tipping over
Loaded with internal and external features
Can be purchased as both hard-sided or soft-sided
Most available and affordable option
Convertible Backpacks
Provide the most flexibility and maneuverability
Can be purchased as both wheeled and non-wheeled
Keeps your hands free to do other things
Doesn't have to be dragged over cobblestone streets
Typically have a side and top handles, plus a shoulder strap and hideaway backpack straps
Conclusion
You really can't go wrong with any of these carry-on suitcases. They are all the best carry-on luggage choices. All of them offer ease of packing and carrying. We switch between them depending on the situation and like having the flexibility.
What is your favorite carry-on luggage? Have you tried any of these choices?
Like this post? Why not save it to Pinterest?
FOLLOW US on Pinterest, Instagram, Facebook for more great travel inspiration and tips.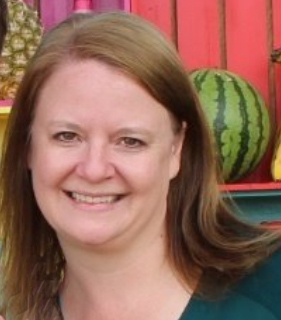 Laura Lynch, creator and writer of Savored Journeys, is an avid world traveler, certified wine expert, and international food specialist. She has written about travel and food for over 20 years and has visited over 75 countries. Her work has been published in numerous guidebooks, websites, and magazines.