Pristine landscapes, gorgeous beaches, towering buildings, tons of palm trees, and a prime coastal location, California is a destination you can go back to again and again for a different and unique experience every time.
Whether you're planning the perfect California road trip that will take you through many of these best cities in California, or you're looking for the perfect weekend away, you'll find some really great spots in our list below to hang out in.
California is the third-largest state in North America and is one of the most popular tourist destinations in the U.S.. From the glitz and glam of Los Angeles to the many varied wine regions, the Golden State has something for every kind of traveler; whether you love beaches, wineries, or high-end shopping.
Unsure which cities to add to your vacation itinerary? We'll take you on a journey to highlight the various exciting cities to visit in California. See our sister site Go Travel California for more exciting California guides.
» Spending more time in California? Check out our California road trip guide and where to go wine tasting in California (hint: Sonoma, Napa, Paso Robles, Santa Barbara). If you're up for a hike, here are some of our favorites in Southern California, as well as waterfalls.
Rent a Campervan and See Even More
Have you ever considered a road trip in a campervan? Driving yourself from place to place in your destination is a great way to see more, do more, and spend less!
Escape Campervans are the largest in North America with 600+ campervans and lots of good reviews. Escape your routine and embrace your adventurous spirit by exploring the world in a campervan.
Best Time to Visit
One of California's key attractions is the near idyllic weather throughout the year. The best months to visit this state, however, are from April to May (Spring) and September to October (Fall).
Both these options offer good temperatures and fewer crowds to ensure you visit at an appropriate time without flocks of eager tourists. From the wildflower season in spring to grape harvest in the fall, California will be sure to be an exceptional visit in any season.
Best Cities in California to Explore
Los Angeles
Aptly dubbed the 'City of Angels', this cultural haven is one of the coolest cities in California and is be speckled with scenes to explore. From sipping artisanal cocktails on rooftop bars to designer window shopping in Rodeo Drive, LA is the perfect city to visit if you love the finer things in life.
Make your way to the Hollywood Hills for a day of epic stargazing (or should we say celebrity sightings?). If you're looking for the full Tinseltown experience, including famous movie locations and celebrity homes, embark on a Hollywood open-bus tour for a star-studded excursion.
Among the glam lies the carefree bohemian lifestyle of Venice Beach — the best spot to visit to experience a lively atmosphere. Fully delving into the cowabunga spirit, this region is a superb place for travelers looking to catch some waves and relax on some fine beaches.
» Try this tour: Full-Day Iconic Sights of LA, Hollywood, Beverly Hills, Beaches and More
San Francisco
Whether you know the city from its old-fashioned cable cars or hilly façade, one thing's for sure – San Francisco is a top contender for the best city in California. From 'Little Italy' in North Beach to the tech mecca of Silicon Valley, San Francisco is a must-see city due to its wide selection of diverse regions to experience.
The neighborhood of North Beach is a popular spot to visit. From the satisfying crack of crab legs from nearby restaurants to the serene views of swaying boats, the salt-tinted air of this space is simply mesmerizing.
One of the city's most iconic sights includes the magnificent Art Deco creation of the Golden Gate Bridge. This suspension bridge is much more than a structure to get from point A to point B – it represents the very spirit of this thriving city. Embark on a Golden Gate Bay Cruise to capture its beauty on the water. Check out the San Francisco CityPASS for admission to top attractions.
» See more top things to do in San Francisco.
» Try this tour: The One Day in San Francisco Tour with Alcatraz
San Diego
In 1769 a small Spanish colony became the first European settlement in California. It is often referred to as the birthplace of this great state. One of the most beautiful cities in California, the urban playground of San Diego is the perfect destination for travelers looking for a beach vacation with a twist.
Make your way through the intricate tapestry of San Diego's neighborhoods and delve into a wide array of nooks and crannies to explore. If you're looking for the best things to see in California, Balboa Park is embellished with Spanish Colonial Revival architecture and has up to 17 museums to explore.
Balboa Park has various famous attractions in the vicinity to experience and enjoy. A San Diego Zoo tour is a great experience for travelers who love animals. This walk on the wild side endeavor includes an interactive excursion with some of the cutest critters in the world.
» See more top things to do in San Diego.
» Try this tour: Skip the Line: USS Midway Museum Admission Ticket in San Diego
Long Beach
With the soft sparkle of the ocean and golden beaches as far as the eye can see, Long Beach will make you feel like you've stepped into a beachside postcard. Long Beach is at the top of the list of the best city to visit in California. These sandy shores are lined with stylish boutiques and various top-notch brunch spots to shop and sip your day away in style.
One of the main attractions of this city is the Aquarium of the Pacific, situated in Rainbow Harbor. With over a hundred exhibits to discover the secrets of the deep, this activity provides an educational adventure for ocean-loving travelers.
» Try this tour: Swan Boat Rental at Rainbow Lagoon
Sacramento
Known as the capital of California, no journey to The Golden State is complete without a visit to this cultural gem. This unique city exports produce from over 1.5 million acres of farmland to various cities all over the US.
With farm-to-table goodies and organic produce, Sacramento has an abundance of culinary treats to experience. From farmer's markets to top-tier restaurants, this city is sure to make any culinary connoisseur swoon.
One of the top attractions in the city is the California State Railroad Museum. This activity is an excellent choice for travelers wanting to learn about the transcontinental railroad and the thought-provoking history that surrounds it.
Napa
A sanctuary among the industrialized metropolises, Napa is a slice of paradise that is the perfect addition to your travels if you need some TLC. Famous for its unparalleled wineries, located in the bountiful hills of Napa Valley, this city has it all.
Napa has a riveting riverside promenade peppered with quaint eateries and shops to explore. Make your way to the Oxbow Public Market to taste the very essence of the region. From exquisite oysters to homemade cheese, you're in for an epic gastronomic experience.
Incorporating the charm of country life with a dash of chicness, Napa has endless possibilities to experience the perfect California vacation. If you're looking for a place to stay, the Marriott Napa Valley Hotel has excellent proximity to the famous Napa Valley vineyards.
While you're in Napa, you really have to pop over to its neighbor, Sonoma, which is just 20 miles to the west and has some of the area's most laid back wineries.
» Try this tour: Small-Group Wine-Tasting Tour through Napa Valley
Palm Springs
A popular pick for individuals in their senior years, Palm Springs is much more than a prime retirement location. Located among the tumbleweeds of the Sonoran Desert, this city is a great choice if you're looking to add something unique to your travel itinerary.
From the healing properties of hot springs to the lavish landscapes of various green golf courses, this resort city is the epitome of relaxation. Among the rocky formations of an Indian Canyons hike, you'll find the largest grove of California palms in the world.
» Try this tour: San Andreas Fault Jeep Tour from Palm Desert
Santa Barbara
We love Santa Barbara, one of the best cities to visit in central California, for so many reasons. The Funk Zone, the haute air of sophistication, the golden sand beaches, the opportunities for paddle boarding and whale watching… you name it.
Located among the striking Santa Ynez Mountains, Santa Barbara is a coastal wonderland like no other. With deep turquoise waters and a wonderful small-town feel, this city is a top choice for travelers seeking to enjoy adventures with some beautiful backdrops and amazing wine to go with it.
Whether you prefer sipping fine wine while the sun sets on the shimmering bay or you're looking to sail the seas for some whale watching, or just hanging out on one of Santa Barbara's many peaceful beaches, you're in for a treat.
Ready to embark on an island adventure? Santa Barbara is situated close to Channel Islands National Park. This network of five islands is filled to the brim with outdoor activities, such as kayaking and scuba diving.
» Try this tour: Downtown Santa Barbara Food Tour
Santa Cruz
Spotting the picturesque view of the Walton Lighthouse from a distance, you know you've made it to the blissful serenity of Santa Cruz. From gnarly waves to surf, to the sprightly vibe of the downtown area, this seaside city is a must for sun-seeking travelers.
With a summer vacation feel almost all year round, you'll have a blast at some of the best beaches California has to offer. Cowell Beach is known as a surfer's paradise and is the ultimate spot for beginners to learn the basics.
One of the main attractions to visit is the Santa Cruz Boardwalk. Crafty caricatures, fun arcades, and the chime of children laughing, this is the place to be to feel your cheeks ache from smiling. This excursion provides fun for the whole family and who can resist a funnel cake or two?
» Try this tour: Beginner Surf Lesson in Santa Cruz
Fresno
Serving as a living example of the quaint side of the American dream, filled with ever-green fruit orchards and a booming art scene, Fresno is the place to be. This agricultural dominant city is the perfect escape for travelers in need of a break from the bright lights of big cities.
Located in the San Joaquin Valley, this city provides ample opportunity to get back in touch with nature. The Woodward Park is a superb place for nature-lovers, which includes five-mile walking trails to sensational flora finds in the Shinzen Japanese Garden.
If you're looking for unique places to visit in California, the Forestiere Underground Gardens will offer a memorable experience. These gardens are underground tunnels that were excavated and carved by a single man over a period of 40 years.
Monterey
Monterey is one of the oldest city in California, having been founded in 1770. It's one of the most gorgeous seaside towns you'll ever visit. In my opinion, the best way to visit Monterey is by car. Just driving through the Monterey Peninsula, with all of its beautiful scenery and old Spanish architecture, can be an experience of a lifetime.
There are so many other great things to experience in Monterey, like:
Discover Old Fisherman's Wharf with its great restaurants, seafood, unique shops, and whale watching.
Visit the Monterey Bay Aquarium with over 200 award-winning galleries and exhibits and approximately 550 different species of marine life.
Play golf at Pebble Beach Golf Links which has repeatedly been ranked the No. 1 Public Course in America.
Take one of the numerous whale watching boat cruises to see Grey and Killer whales, dolphins, turtles, porpoises, sea lions and more.
Take the incredibly scenic 17-mile drive past Pebble Beach
Go wine tasting in nearby Carmel by the Sea, one of the cutest little towns you'll ever visit.
» Try this tour: 3-Hour Electric Bike Tour Along 17 Mile Drive of Coastal Monterey
Pasadena
No matter what you are looking for in a vacation, you can find it in or near Pasadena. This is due in large part to its location, which is just to the north of Los Angeles. The downtown area is known for its Victorian and art deco buildings.
The city itself has over four hundred restaurants that serve almost any type of food that you can imagine, dozens of art galleries and antique shops, fine museums like the Huntington Library and the Norton Simon Museum of Art.
Visit the campus of CalTech, go to one of California's largest swap meets at the Rose Bowl, or go for a hike in the Santa Anita Canyon, or just sit in an outdoor restaurant in Pasadena's famous "Old Town" and people watch.
» Try this tour: Official Hollywood Sign Hike: Walk to the Hollywood Sign
Pismo Beach
Pismo Beach is situated on the central coast of California just about midway between Los Angeles and San Francisco. There are no large attractions, theme parks or crowds of people, just twenty three miles of beautiful sandy, uncrowded beaches and sand dunes surrounded by golf courses, wooded areas and small towns.
Lie on a white sand beach soaking up the sun during the day and go for long moonlit walks along the oceans edge at night.
Go whale watching for gray, humpback and killer whales. View dolphins, sea otters, sea lions, pelicans and seagulls. See hugh colonies of giant elephant seals up close and personal, dig your own clams for lunch or dinner, visit one of the most spectacular Monarch Butterfly Groves in the country, spend a leisurely day fishing off the 1200 foot pier.
Final Thoughts on the Exciting Cities to Visit in California
The hair-raising, earth-shaking, titillating rise of excitement in your stomach is sparked by things that make life worth living. From the tranquil landscapes of Fresno to the hustle and bustle of San Francisco, the excitement of life lies in unexplored cities.
What are you waiting for? Live to the melodic tune of life today by booking your next flight to visit the amazing cities of California.
Like this post? Why not save it to Pinterest?
FOLLOW US on Pinterest, Instagram, Facebook for more great travel inspiration and tips.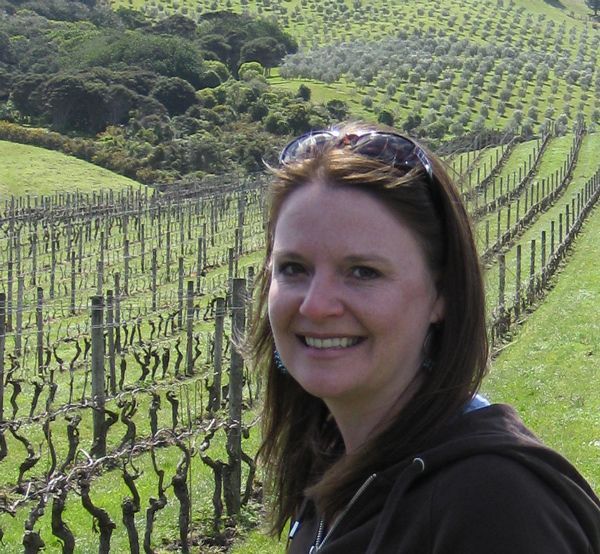 Laura Lynch, creator and writer of Savored Journeys, is an avid world traveler, certified wine expert, and international food specialist. She has written about travel and food for over 20 years and has visited 70+ countries.