The United States is the perfect destination for travelers because of its vast and varied options. There is a U.S. city to please every type of traveler. You could choose one of these best cities to visit in the United States every year and never run out of options.
Hop around from place to place if you want to see many different cities, take an extensive road trip, or explore one city at a time over an extended period of time.
Since the country is so large, there are many top cities to visit in the U.S. . Each city has its own distinct personality and offerings, from the immense beauty of the Pacific Northwest, to the soul food and traditions of New Orleans.
You kind of have to try them all to see the diversity of the United States. Between Nick & I, we've been to every state in the U.S. and have spent time in each of these 13 best cities to visit in the U.S.
We know from experience that you can't go wrong visiting any of these top cities, though you might find that one or two suit you better than the others. Check them out and decide which to add to your list of U.S. cities to visit.
» Looking for more travel inspiration in the United States? See our U.S. Summer Vacation Ideas and 12 U.S. National Parks to Visit. Here are a few more fabulous U.S. Cities to visit.
Best Cities to Visit in the U.S.
Chicago, Illinois
You know it for its deep dish pizza. There's no where else on earth that can replicate one of those pies. But Chicago is known for so much more. You can visit Chicago in the winter, but in the spring and summer is when Chicago really comes alive.
You can take an architecture river cruise to see and learn about the world-class architecture. You can watch a baseball game at the famous Wrigley Field. You can admire the views from the John Hancock Building observatory deck.
Chicago is also well known for its food. There's the iconic deep dish pizza, but Chicago is also home to the Chicago-style hot dog and Italian beef. If you're in to fine dining, Chicago is home to one of the top fine dining experiences worth traveling for: Alinea.
⇒ What's the #1 hotel in Chicago? Read reviews & find hotel deals on TripAdvisor!
Tours to Book:
New Orleans, Louisiana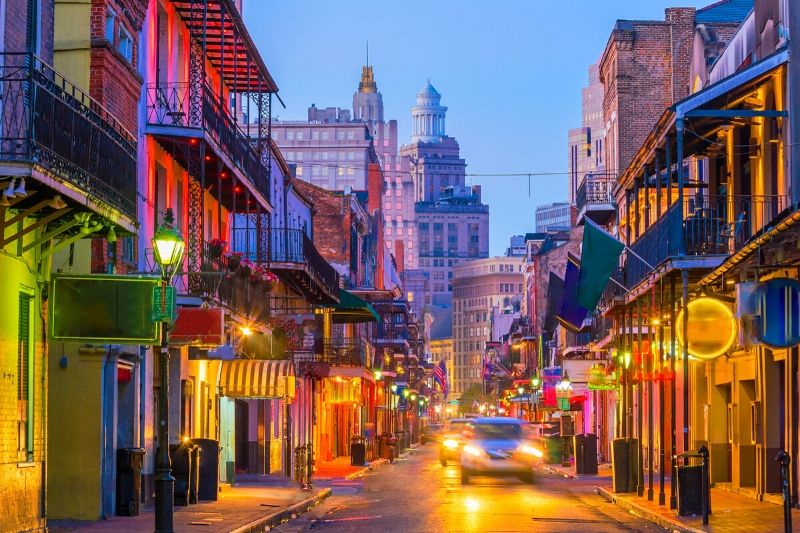 Of all the top U.S. cities to visit, New Orleans probably has the most unique experiences to offer. A melting pot of cultures have defined the New Orleans of today. New Orleans is also the birthplace of jazz, and live music of all kinds permeates the city, day and night. There's no lack of great places to enjoy the flavors of New Orleans, as well.
Whether you visit one of the oldest and high class restaurants in New Orleans, Commander's Palace, or set out to find new modern cuisine from some of the top chefs in town, like Emeril's or Restaurant August, you can't go wrong. Not sure what to order? Try these foods you must eat in New Orleans.
We also highly recommend these cocktails you must try in New Orleans. If you're up for it, stay in a hotel near Bourbon Street for the most fun!
Check out our full guide to New Orlean's French Quarter here.
⇒ View New Orleans Hotel Deals on Trip Advisor
Tours to Book:
Seattle, Washington
We lived in Seattle for almost eight years, so we're very familiar with its numerous charms. People like to say it's always rainy and overcast in Seattle, but that's not the case. Seattle has many beautiful, blue sky days that are so crisp and bright that you must immediately drop what you're doing and spend the rest of the day outdoors.
With so many fun things to do in Seattle, you can easily spend a week in the city and not get bored. Pike Place Market is also a huge draw for tourists in Seattle. The 100-year old market is packed full of vendors selling vegetables, huge bouquets of flowers, fresh seafood, amazing donut holes (seriously, don't miss this!), and souvenirs of Seattle.
It's a fun place to walk around and it has an incredible view of the Puget Sound and the mountains in the distance. Also from downtown Seattle, you can quickly take the ferry to the San Juan Islands or even all the way up to Victoria, Canada.
Use our shortcut travel guide to Seattle to plan your trip!
⇒ Find a great place to stay in Seattle, WA with Trip Advisor. If you want to stay near Pike Place, see our recommendations.
Tours to Book:
San Diego, California
The perfect combination of beach and city is what San Deigo is – and that is often quite appealing for tourists. There are a lot of art galleries, artist studios, and museums to visit, plus the world-famous San Diego Zoo, and when you're done with those city things, you can retreat to the beaches and parks to enjoy the perpetually fantastic weather.
San Diego has also become quite the craft beer city. So many new breweries have opened in the past few years that it's hard to keep track of the count, but it's over 100. Beer lovers will have a great time brewery hopping. Of course, there's a lot of great food in San Diego too. Don't miss trying the famous California burrito from one of the many Mexican restaurants
⇒ Find a great place to stay in San Diego, CA with Trip Advisor.
Tours to Book:
San Francisco, California
San Francisco is a vibrant city by the sea, with views for miles and a really unique and interesting city vibe. This is attributable to many things that the city is known for. It is a hub of many things – from innovative technology to individualism at its best. You'll find people in business suits mingling with free spirits, all out together enjoying their city.
You'll want to spend time walking along Fisherman's Wharf, riding the historic cable car, eating Ghiradelli chocolates and shopping in Union Square. There's plenty of seafood to be had, alongside fantastic craft beer, and loads of quaffable wine from Sonoma and Napa Valley, just to the north. Also be sure to check out these top bakeries in the city.
We've put together a shortcut guide to help you plan your trip to San Francisco, along with a list of the top things to do while you're there.
→ Find the best hotels in San Francisco on Booking.com. We recommend the San Francisco Marriott Union Square.
Tours to Book:
Miami, Florida
It's not just the amazing weather and the beautiful beaches that makes Miami a top tourist destination in the United States. There's also a very Caribbean vibe, a Little Havana-type atmosphere, and a lot of partying going on in both Miami and South Beach, Florida.
We haven't even mentioned the joy of Disney World and Universal Orlando! These are fantastic fun for everyone – even if you don't have kids. Kennedy Space Center is also located in Florida, and so are the Everglades. It's a state packed full with experiences.
You don't have to always be active in Florida. The beaches offer the perfect place to unwind and have a good time, while relaxing in the sun, drinking mojitos and eating tons of delicious Caribbean-inspired foods. Some of the top beaches in Florida are South Beach in Miami, Clearwater Beach on the Gulf Coast, and all along the Florida Keys.
⇒ Check Miami hotel rates! Read reviews & find the lowest prices at TripAdvisor!
Tours to Book:
Washington, DC
History and politics are the name of the game in Washington, DC, the capital city of the United States. If you're not hopping between all of the free Smithsonian museums or participating in a Capitol Building or White House tour, you're probably out exploring the many fun neighborhoods that make DC feel more like a home and less like a place to rub shoulders with politicians and well-heeled lawyers and lobbyist.
There is plenty to do in Washington, DC, for singles and for families. Check out our post with 50 great thing to do in Washington DC. One of the biggest draws is all the history and politics that make up this town, but there's also a very eclectic feel to the food that can be found in the different neighborhoods.
Love Ethiopian food? You'll find it in abundance here, as well as lots of microbreweries and markets. Look here for non-touristy things to do in DC.
⇒ What's the #1 hotel in DC? Read reviews & find hotel deals on TripAdvisor!
Tours to Book:
New York City, New York
If you love art, Broadway and food, New York City is the best city in America to take advantage of these amazing things. Not only is New York City the food capital of the United States, it is teeming with bars and lounges, nightlight and any other type of drinking, dancing, partying venue you're looking for.
Of course, there are also a ton of touristy things to do in New York City, like bicycling though Central Park, visiting the Empire State Building and the Statue of Liberty, and admiring the lights of Times Square.
You can spend your time watching dozens of Broadway musicals and plays, as well as Off-Broadway productions, and sometimes ticket prices are highly discounted, making it even easier to enjoy more of these great shows. Be sure to check out the half-price ticket stand in Times Square.
If you've ever been to the Metropolitan Museum of Art, you'll know that New York City has it all for art lovers. You can get lost in that museum and not resurface for days.
⇒ Find a great place to stay in New York City, NY with Trip Advisor.
Tours to Book:
Portland, Oregon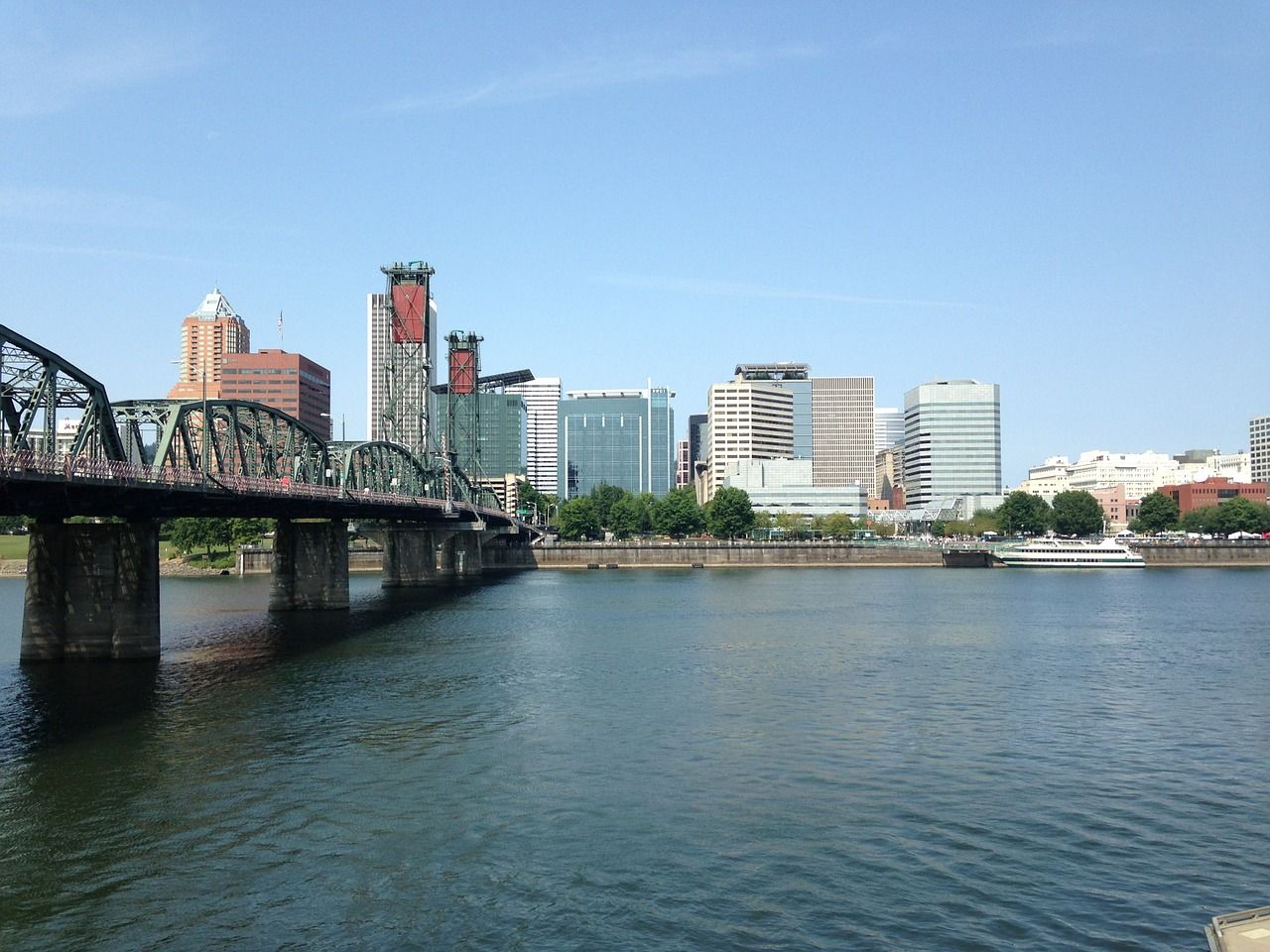 I grew up in Oregon and we regularly visited Portland, both as an exciting big city and as a launching off point for the Oregon Coast and the Willamette Valley wine region. There's a lot of see and enjoy in the city of Portland.
Portland is a bit of an idyllic city with a bustling town center where locals hang out on the weekends, lots of independent shops and tons of coffee bars. You won't want to miss a chance to try Voodoo Doughnuts, Salt & Straw ice cream, and one of the best Thai restaurants around, Pok Pok.
It's really easy to get around in Portland, especially downtown. It's a very walkable city, plus there's good public transportation. Expect to spend lots of time wandering around, stopping in to coffee shops, browsing through the millions of books at Powell's and gorging on incredible, fresh, seasonable food.
Plan your trip with our shortcut travel guide to Portland.
→ Find the best hotels in Portland for your stay.
Tours to Book:
Boston, Massachusetts
For first-time visitors of Massachusetts' capital, exploring Boston can be filled with history lessons, sightseeing tours, and food tastings. There's so much to do and appreciate in this eclectic city.
Boston has many amazing qualities. This city contains so much of the nation's history, that you'll see it everywhere you go. It's hard to vacation in Boston without noticing the character of the architecture, the beauty of the outdoor spaces, and the amazing harborside views.
Beantown has a wide range of things to do, see, and eat without being completely overwhelming. You can walk along the Freedom Trail, shop through Harvard Square and Newbury St, and indulge in Boston's food scene at Boston Public Market and Faneuil Hall Marketplace.
» For a great affordable luxury stay in Boston, we recommend Intercontinental Boston ⇒ Read reviews on Trip Advisor | Reserve a room
Tours to Book:
Philadelphia, Pennsylvania
Philadelphia has always been a popular destination for Americans, especially families, who want to see and learn more about the early history of the United States, but it's an incredible city for visitors from all over the world, too. See our shortcut guide for all the great things to do here.
You can easily fill a week with activities in this city, from visiting Independence Hall and the Liberty Bell, to eating your way around Reading Terminal Market, and trying all of the exciting restaurants. We like to go on a self-guided food tour around the city to try all the specialties, like Pat's and Gino's Philly Cheesesteak.
Philadelphia is also home to a lot of great craft breweries. With the number of breweries and distilleries in the city, you could fill an entire day sampling them all.
» We recommend staying at the Sofitel Philadelphia – great location and very comfortable rooms ⇒ Read reviews | Check prices
Tours to Book:
Austin, Texas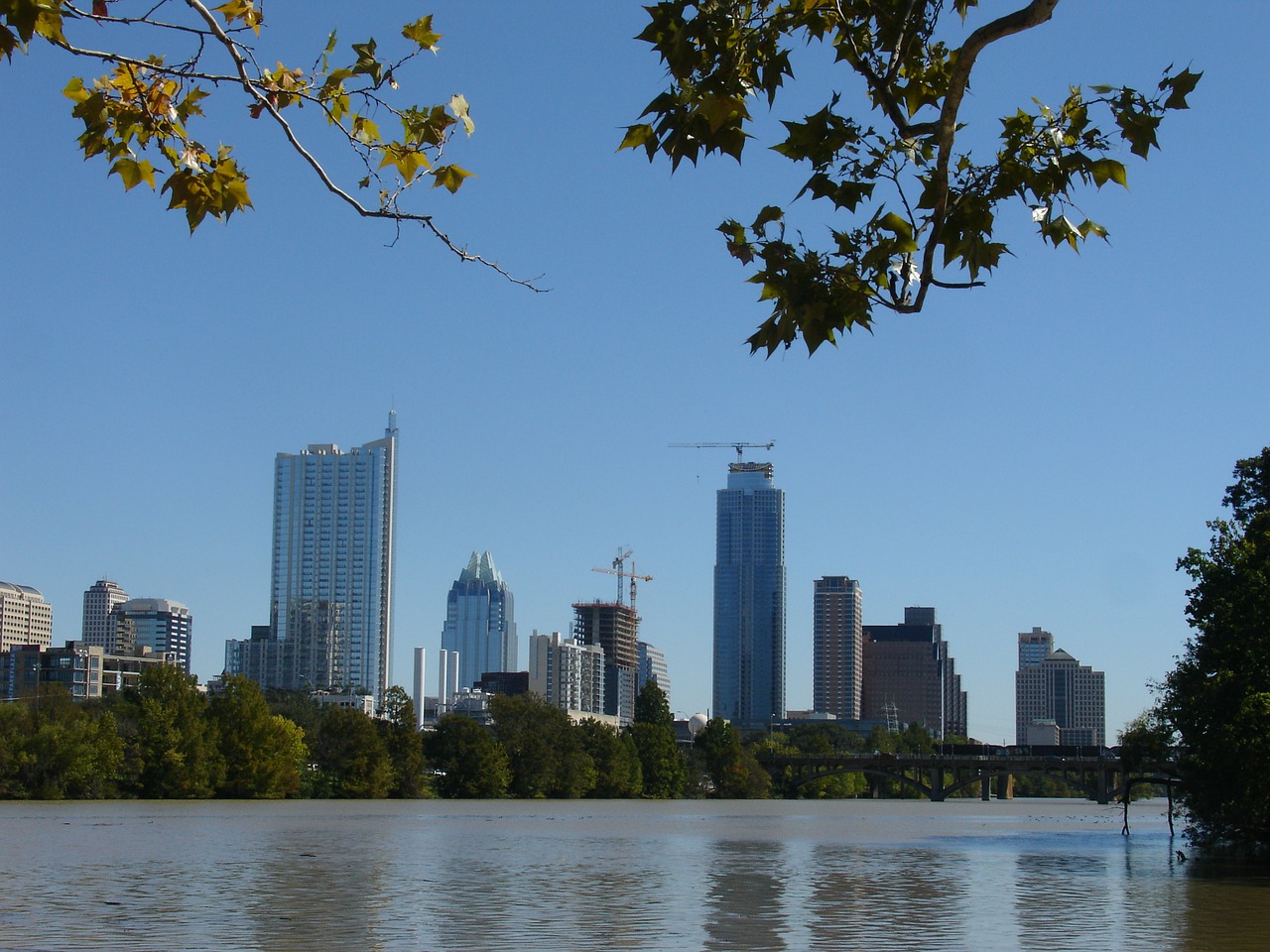 Austin is the state capital of Texas, but above all, it's a college town, home to the University of Texas – you'll know that the second you arrive on 6th Ave. But don't let that sway your impression of Austin, because there's so much more to it than that.
Austin is also well known for its eclectic music scene and outrageously good BBQ. If you're into festivals, you may have heard of the South by Southwest (SXSW) festival that takes place in Austin every year in March, celebrating interactive media, film and music. Or maybe you've heard about our favorite event of the year, the Austin Food & Wine Festival.
No matter your reason for visiting Austin, you'll find something unique and refreshing about it. Take a look at our travel guide to Austin to plan your stay.
→ Find the best hotels in Austin on Booking.com. We highly recommend the Intercontinental Austin, as it's in the very best location and is a classy affordable luxury hotel.
Tours to Book:
Charleston, South Carolina
You won't believe how many great Charleston restaurants have popped up in the past few years. Not only does it have a lot of cultural and historical significance in the United States, being the crux of the South in the Civil War, but it also has its own very unique Southern hospitality and atmosphere.
You will definitely feel like you're in the south, from the hotel you choose to stay in to the restaurants you eat at, and the way people speak to you on the street – it's all very "Charleston". It's a charming city with a lot of polite and friendly folks who are eager to share their heritage with you.
⇒ Find a great place to stay in Charleston, SC with Trip Advisor.
Tours to Book:
Final Thoughts on these Top Cities to Visit in the United States
If you haven't traveled extensively or at all in the Unites States, we encourage you to start with these best cities to visit in USA. We're just scraping the surface of great U.S. cities with this list, but these are our favorite ones to visit, and we know you'll love them too. What are your favorite cities to visit in the U.S.?
Like this post? Why not save it to Pinterest?
FOLLOW US on Pinterest, Instagram, Facebook for more great travel inspiration and tips.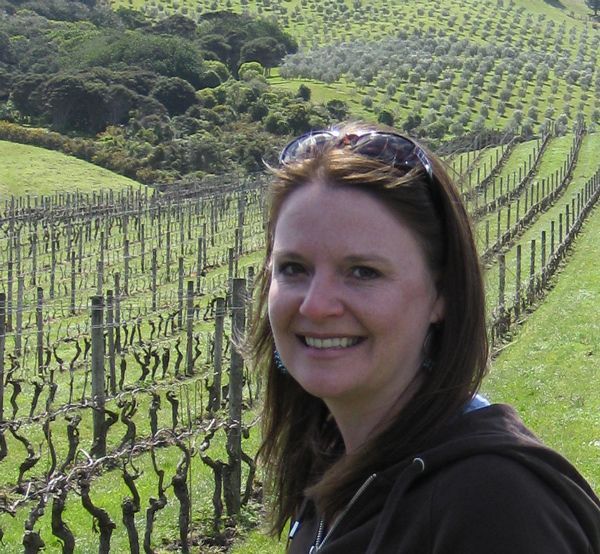 Laura Lynch, creator and writer of Savored Journeys, is an avid world traveler, certified wine expert, and international food specialist. She has written about travel and food for over 20 years and has visited 70+ countries.