Traveling in Europe is a bucket list destination for people who dream of visiting castles, walking on romantic cobble stone streets, and eating pasta in the Italian countryside.
If you're looking for inspiration for your own European vacation, our list contains both the major best cities to visit in Europe, plus a few equally fabulous and charming small cities that you many travelers don't think to consider.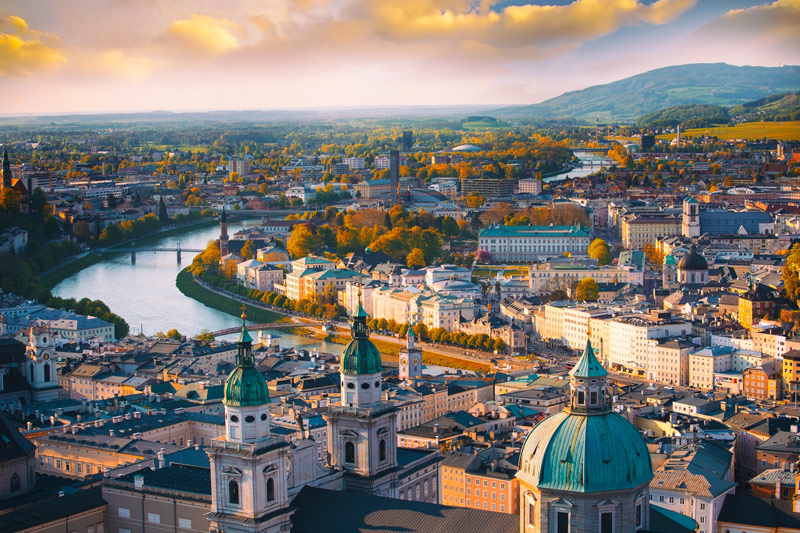 With so many cultures, languages, and cuisines in such close range, you can make a very diverse vacation in Europe by visiting the major cities, or — better yet — getting a little further from the typical tourist destinations to immerse yourself even more.
We personally love visiting the big cities, but we've also explored the smaller locations and often feel like the experience is even better in the smaller cities and countryside, plus there are more unique places to stay.
Planning for Europe? Here's more…
Our Favorite European Cities to Visit
Paris, France
Who doesn't love Paris? It's been called many things by travelers, like The City of Lights, the most romantic city on earth, the food capital of the world, etc.
I think it's all of those things, but most of all Paris is what you make it. Have you explored Paris yet? If not, you should add it to your vacation plans this year!
The best part about Paris is that it's seemingly packed full of surprises. You can go to the major attractions, climb the Eiffel Tower, and eat crepes all day, or you can push all that tourist stuff aside and explore the less touristy aspects of Paris, of which you'll find many.
See our shortcut travel guide to Paris for all the best hotels, neighborhoods, things to do, and places to eat and drink in the City of Lights.
Rome, Italy
Rome is a city that will capture your heart the moment you arrive. It's incredible to see so much history packed into one place, and so much of it is scattered right in the middle of a modern city.
There's really no where else like it. You'll want to spend days wandering around the Roman ruins in the forum, eating all the great Roman food, getting lost in the maze of streets, and looking in awe upon the Colosseum.
Do keep in mind that Rome is a very popular tourist destination, so hotels, tours and activities fill up and sell out quickly. This is one city where it pays to plan ahead. Don't wait until the last minute to secure tickets for things you want to see like the Sistine Chapel and the Colosseum.
If you're planning a trip to Rome, we've got you covered with our essential travel guide to Rome: an informative and helpful infographic that will give you a quick peek at all the top things you should plan to do in Rome, where to stay, how to get around, and most importantly – what to eat in Rome!
Porto, Portugal
Home to dozens of Port wine producers, Porto, Portugal, is a fantastic place to visit if you're a wine lover, but even if you're not into that, you'll find plenty of fun things to do in Porto.
It's one of our favorite places in Portugal and a must-do for your Portugal itinerary. Porto is an incredibly picturesque city, set along the western coast of Portugal, about a two-hour train ride from Lisbon.
There are two halves to the city, divided by the beautiful Duoro River: the city of Porto lies to the north, while the historic Port city and all of the Port wine houses are in Vila Nova de Gaia, which lies to the south.
To get a full feel for the city, you really need to visit both. One of the main reasons people initially consider going to Porto is because of the Port.
If you're a wine lover, you absolutely must take some time to visit the Port houses. Used entirely to store aging wine and welcome visitors, there are literally dozens of Port houses along the banks of the river and up into the hillside.
Dublin, Ireland
Dublin is a great destination for travelers, especially from the United States because it's such an easy destination to travel to. Not only do they speak English, it's easy to find a million things to do in the city, and you really don't need a car to get around.
If you choose to leave the city, out in the countryside the roads get a bit windy and narrow, but are well-marked. There are many reasons why people love spending time in Dublin.
The old churches, the Guinness Storehouse, Dublin Castle, the lively Temple Bar neighborhood, just to name a few. That also means that it can get quick packed in the city.
You need to have a good game plan for what you're going to do and how. I always recommend getting the Dublin Pass, because it will help you see the most things in the shortest amount of time, and while saving tons of money.
It comes with a free ride on the Hop On Hop Off bus, which is the easiest way to get to all the top sights, plus free entry to the Guinness Storehouse and many more attractions.
Vienna, Austria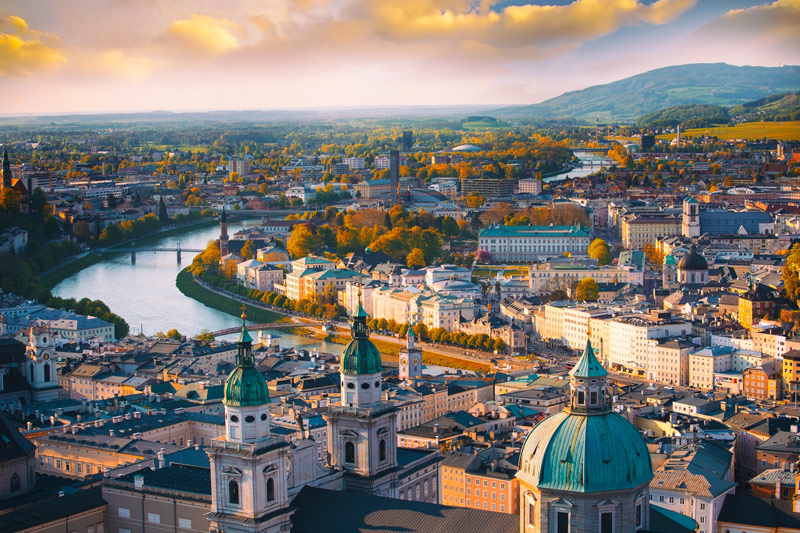 Vienna is a city with a ridiculous amount of history. The home of the waltz, Habsburg Palaces and an unrivaled musical past, it's simply overflowing with culture and excitement.
Walk for an evening through the cobblestone streets in the center city and you can almost hear a famous composer at work. In fact, many of the walking areas are lined with small orchestral ensembles playing their way through the evening.
Elbowing in on their act, of course, are those unique artist who dress in a period piece and then stand in one position for what seems time eternal.
The only downside to Vienna is that it is very expensive. If you are going to spend some time in the city, be ready to pay for the privilege.
Tours to take in Vienna:
Salzburg, Austria
Salzburg is one of my favorite small cities to visit in Europe. The real home of Mozart, Salzburg is Vienna's smaller sister, with less of the hustle and bustle.
A walk through the shopping district will leave you breathless and, sometimes, penniless, but it is very worthwhile. Salzburg is a city where you can drink beer with monks, take in an opera, walk through exquisite rose gardens, and stroll through the pedestrian-only old town.
There are plenty of charming cafes and restaurants to fill the down time, and the food is great.
Salzburg is just a short distance from Munich, so we always recommend putting the two together if you're planning a trip. You can take the train between them cheaply and easily.
Munich, Germany
There are a lot of great cities and regions in Germany, but one of the cities we love the most is Munich. This city is the capital of the Bavaria region that is home to some of my favorite architecture and food.
Not only do they host the largest beer festival in the world, Oktoberfest, they have a great many museums, a beautiful town square, and so many fun beer gardens.
Capital of the southern province of Bavaria, Munich brings to mind images of ledehosen and foaming steins of beer. In fact Munich is a sophisticated city that's home to a multitude of cultural offerings including museums and a lively arts scene.
Getting around Munich is easy via an excellent public transport network which includes an underground and buses. You can also cycle. Walking through the old town center is also a favorite pastime in Munich.
Rothenberg ob der Tauber, Germany
You can't leave Germany until you've visited the cutest little city you'll ever see, Rothenberg ob der Tauber Rothenburg is a charming German town in northern Bavaria known for its medieval architecture.
Half-timbered houses line the cobblestone lanes of its old town, making for a very picturesque village setting. The still-standing town walls include many preserved gate houses and towers, plus a covered walkway on top that you can traverse in parts.
The medieval Town Hall has a clock tower that draws crowds and offers panoramic views. If you're looking for something truly special to do at Christmas time, put Rothenburg on our list.
All the Christmas markets pop up and Gluhwein can be found everywhere. It's simply magical.
Athens, Greece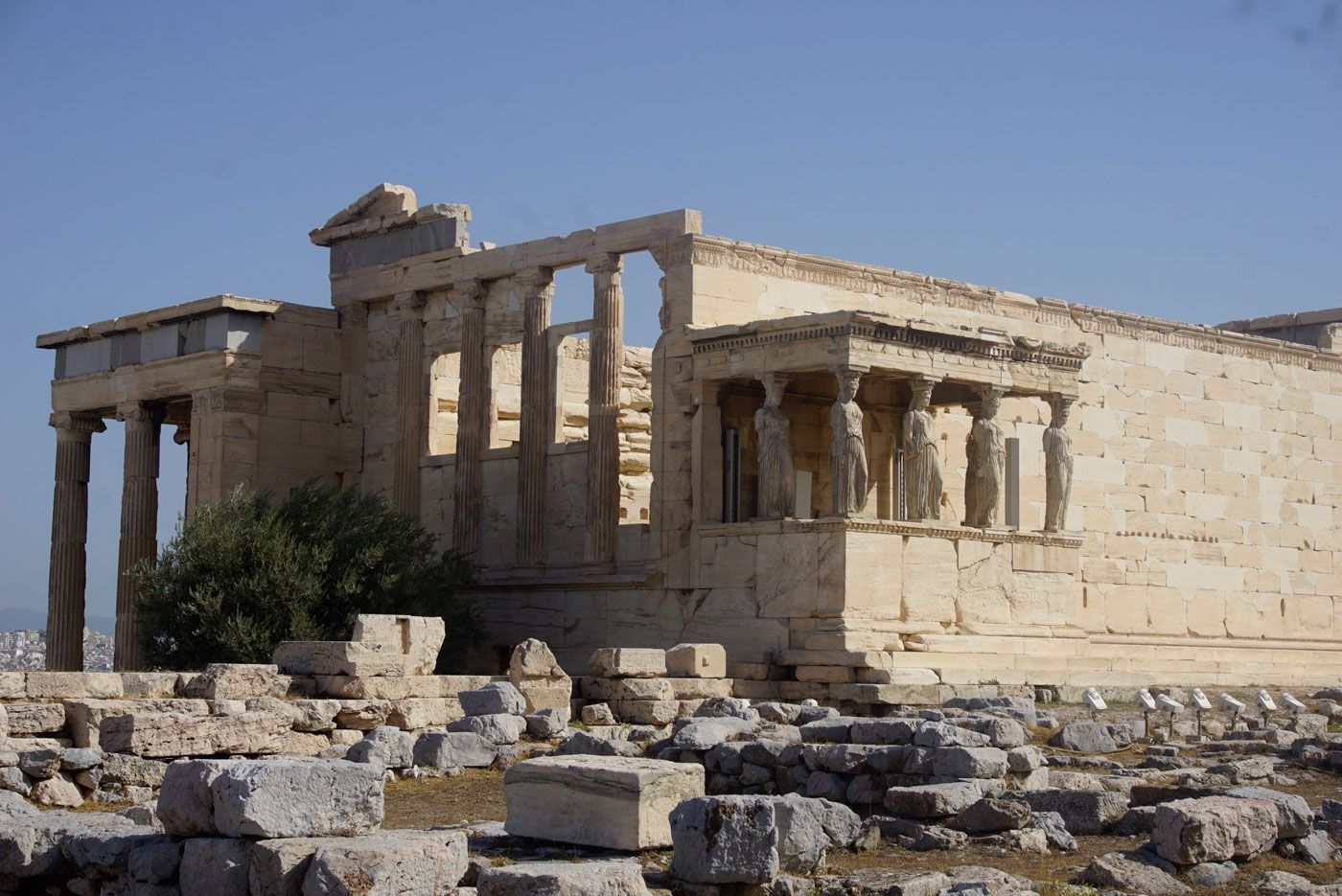 Many people visit Athens for the history and archaeology, of course. The Pantheon and other Roman ruins in the city are astounding. The views from the top of the Acropolis are unbelievable.
And then there's the food. Don't forget about the incredible foodie experiences that will introduce you to the amazing food in Athens.
Get ready to do a LOT of walking as you meander through the archaeological history of Athens. It's a city you need at least 2-3 days to explore.
To show you the best side of Athens, we've put together a handy infographic. It will help you start planning your trip by showing you all the best hotels, neighborhoods, things to do, and places to eat and drink in the Athens.
Stockholm, Sweden
Stockholm is a brilliant city, both in the short, cold hours of winter, and the long, warm days of summer. You'll find many great things to fill your vacation in Stockholm.
One of my favorite things to do, besides walking around the incredible Gamla Stan, is taking an archipelago cruise around the outskirts of the city. There are dozens of islands scattered around the waterways. You absolutely must get out on the water to see it all.
You may not have guessed it, but Stockholm also has fantastic food, and many unique foods and drinks you should try while you're there. It's a great idea to go on a food tour at the beginning of your time there to get acquainted with the local food and find all the great spots to go back to during your stay.
It is an awesome city, easy to walk around, with plenty of things to do and see, especially in the summer months when the sun stays up until late into the night.
During the winter, you can stay indoors by traveling along the subway system to admire the subway art. It's a thing – believe me.
Madrid, Spain
Madrid is not a sightseeing haven like Paris or Rome, but there are a host of attractions like the Prado museum, Plaza Mayor and the Royal Palace that you must see, along with fantastic Spanish food to discover.
Sitting at one of the many street-side cafes and observing the passing procession and street artists is one of my favorite things to do in Madrid.
A close second is going on a food tour to find all the top spots to eat tapas. Book your food tour here. There are many other cities in Spain that are just a short day trip from Madrid, like Segovia, Ávila & Toledo, which you can reach by bus tour.
Another of our favorite day trips from Madrid is to the Ribera del Duero wine region. You can book a wine tasting day trip to the region here.
Budapest, Hungary
Budapest is a city rich in culture and history, a city of castles, cathedrals, museums and Turkish baths. Uniquely Hungarian and not short of attractions, Budapest is a popular European city break destination.
Over 2,000 years old, Budapest is a large city containing traces of the various forces that have ruled it over time. Romans, Turks, Goths and many others have conquered the city.
Somehow, the various influences work in such a way as to make the city sparkle. In a bit of trivia, Budapest was historically considered three cities. The three cities were Pest, Obuda and Buda.
Although grouped together, the cities were naturally divided by the Danube River which forks in the middle of the city. In 1873, the three cities were combined into one and given the Budapest name.
Although Budapest has many top attractions, one of the most visited is Buda Castle. Sitting on top of a hill and towering over the Danube, the castle is stunning.
Construction started under the guidance of King Bela IV in the 14th century and was expanded upon by later rulers.
Visiting Buda Castle is like stepping back into the heights of the renaissance. The Castle is adorned with red marble stairways, gothic facades, bastions and epic statutes overlooking the Danube.
The fountains around the Castle simply can't be described with words. A nation with no less than 8 UNESCO World Heritage sites, Hungary on a whole is a fantastic country to explore, and Budapest is the main jumping-off point.
Prague, Czech Republic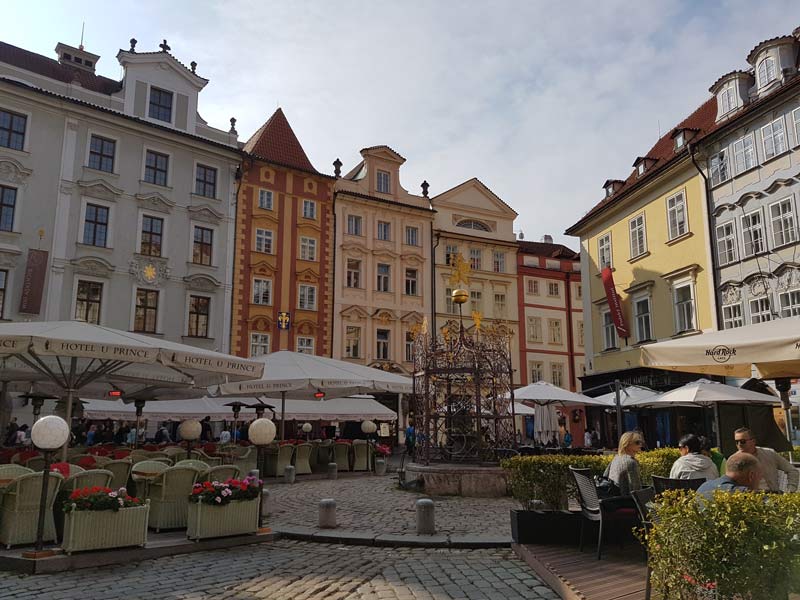 Prague is one of those cities that everyone wants to travel to in their lifetime. Whether it's for its medieval architecture, its Bohemian culture, or because it's the beer-drinking capital of the world, there's something for every kind of traveler in Prague.
You may not immediately think of Prague as a foodie city, but it is in its own way. There are many foods you must try while in the Czech Republic, and plenty of really fantastic restaurants in Prague where you can acquaint yourself.
Don't forget the beer! Prague has dozens of bars where you can try the local craft beer. Here is your essential travel guide to Prague with all the best hotels, neighborhoods, things to do, and places to eat and drink in the Czech capital, along with a comprehensive 2-day itinerary of things to do in Prague.
Amsterdam, Netherlands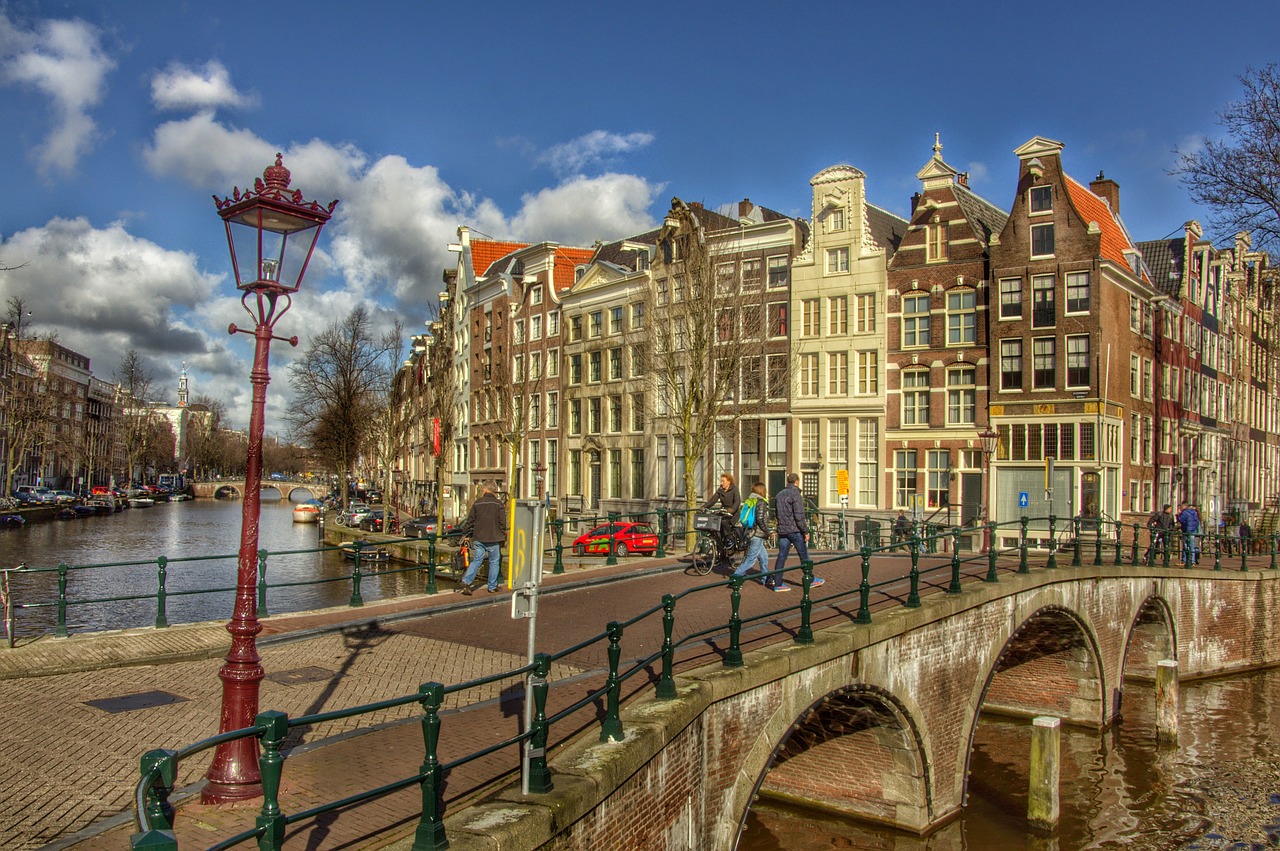 One of the 'greatest small cities in the world', Amsterdam is world famous for its canal system and its tolerance and diversity. A trip along the canals is a must for every lover of architecture.
The city is also known for soft drugs, with its plethora of marijuana bars (called coffee shops) and prostitution. There are many different sides and personalities to Amsterdam.
You can make of it what you want and in many ways, Amsterdam can become anything you want it to be. As a tourist, you'll likely find it to be a very welcoming and acceptable place. The food in Amsterdam is exciting, with many new things to try.
Amsterdam has a unique culture, exquisite nightlife, amazing lodging options for every budget, great transport connectivity and an authentic bike experience.
The beautiful weather all year round has made this jewel of The Netherlands a popular tourist destination for travelers from all over the world. Among the popular tourist attractions in the city are The Rijksmuseum and Van Gogh Museum, as well as the Anne Frank House.
Amsterdam has over fifty museums to explore. You'll also want to go on a day trip to the Keukenhof gardens to see the flower fields in spring.
Venice, Italy
Venice is just one of those places you have to visit at least once in your life. It's an incredibly enchanting city, with so much character that you feel a little like you're floating around in a Disney movie.
The views across the Grand Canal are so beautiful, and the narrow alleys can lead you to get lost in a city of charm. Everywhere you turn is another incredible view, and a gondola floating by in the distance, and a food opportunity you can't pass up.
That being said, it is highly recommended to go there during a shoulder season. While Venice really doesn't have a low season, you really don't want to be there during the summer months, when the tiny alleyways are so packed with people you can't even walk around.
The best time to go is actually in the winter, when the crowds have thinned out, the weather is much less stagnant, and the water is cleaner. However, we find it best to avoid November, as this is a period with historic flooding in Venice.
Florence, Italy
Florence, Italy, is a city that captures the hearts of many would-be travelers before they've even bought a flight.
It's one of the cities in the world that everyone dreams to going, and for good reason – it's not only the capital of the Tuscany region, it's also renown for Renaissance art and architecture.
The architecturally stunning buildings of Florence house some of the world's most treasured art, but that's not all Florence has going for it. There are outdoor markets, quirky shops of all kinds, and food that draws nearly as long of lines as the art galleries.
For most visitors, 2-3 days is sufficient time to cover the main attractions of the city, but if you're a museum lover or art history buff, you'll probably want to consider spending at least 5-7 days.
There are also day trips to consider, as many of Italy's gems are within an easy day trip from Florence, like the Chianti wine region, Bologna, and Verona.
Recommended Tours
Copenhagen, Denmark
There's a reason that Denmark is ranked among the happiest countries in the World, and some of that joy surely transfers to tourists when they visit Copenhagen.
Copenhagen is a very welcoming city, with many iconic tourist attractions that are hard to resist. Add to that the great food you'll find in Copenhagen, like the New Nordic Cuisine movement, and it's a perfect place to travel. Check out our Copenhagen in 36 Hours itinerary.
If it hasn't made it on your must-see list yet, we've got the perfect Copenhagen travel guide that will change your mind and have you planning a visit to Copenhagen in the near future.
Barcelona, Spain (Catalonia)
An increasingly popular destination, Barcelona's modern face is fashionable and vibrant but still holds the Spanish traditional spirit.
Parts of the city are haunted by the spirit of the eccentric genius Gaudi who fantastic architecture dazzles the imagination. The most captivating of Gaudi's work is the Sagrada Familia, the final and unfinished work of the Catalan artist.
This audacious building, a mix of architectural styles (Neo-Gothic, Cubist and Art Nouveau), was started in 1883 and today still remains unfinished, following the express wishes of the artist.
The incomplete building is intended to signify the tortuous and unending path of the individuals in their search for God and spirituality. The city is pedestrian friendly which helps when exploring the sights on foot.
If you want a faster way to get around, the metro is an easy option. There are a variety of different neighborhoods you'll want to explore, try the food, and spend time at wine bars and outdoor cafes.
The most pleasant weather in Barcelona is between May and June. Summer temperatures can reach a simmering 34 C. When October comes around it starts to cool off with a little rain.
Split, Croatia
With some of the most dramatic views, history, and culture in Croatia, Split is a fantastic destination for a long, relaxing vacation, or a short city break.
One of the best ways to really immerse yourself in Croatia is to not only spend time in Split, but also take advantage of all best day trips from Split.
Within a short distance from Split, there are natural wonders, caves, waterfalls, islands, and cities both inside and outside of Croatia to discover.
You'll quickly find that you need more than a few days to see it all. Plan ahead to include these day trips in your visit to Split. You will be amazed at how much beauty and excitement lies with a quick trip from the city.
Bordeaux, France
It's time to branch out and discover other cities in France beyond Paris. There are some really fantastic cities to explore, like Bordeaux. Bordeaux is known, informally, as the wine capital of the world.
There is an enthralling combination of history, medieval culture, and good food and wine that makes Bordeaux a prime destination for all travelers, not just wine lovers. If you stayed in Bordeaux for a full week of wine tasting, you would still feel that you only scratched the surface.
You'll want to save time to explore all of the famous regions, including Medoc, Graves, Saint-Emilion, Pomerol, and the Sauternes region that produces amazing sweet white wine.
Bordeaux is, in many ways, a smaller version of Paris, and it is just as enchanting. The architecture is very similar, the food is just as French, the museums are world-class, the wine is superb.
The only thing that's missing is the Eiffel Tower. Read more in our guide on how to spend a week in Bordeaux and the 14 top Saint-Emilion wineries to visit.
Recommended Tours
Berlin, Germany
Berlin is a city that holds a certain mystery, due to its interesting history that forever changed the world. Between its storied past and its modern present day, Berlin is a great place to visit.
Do keep in mind that Berlin is a very popular tourist destination, so hotels, tours and activities fill up quickly. It pays to plan ahead for your visit to Berlin, by booking your hotel, figuring out transportation, and deciding on what you'd like to do.
Some of the top activities in Berlin are to visit the remains of the Berlin Wall, visit the many museums on Museum Island – both historic and cultural, see the Brandenburg Gate, and eat some Curry Wurst.
We went on this 4-hour walking tour of the city that was hugely informative. If you're planning a trip to Berlin, we've got you covered with our travel guide to Berlin, which includes what to do, see and eat in the city.
CONCLUSION
There are a lot of fantastic cities to visit in Europe, and our list has only scratched the surface, but we truly love all of the cities listed here.
We've spent time exploring and discovering each and believe they are some of the best places to spend a vacation in Europe.
Most people don't just visit one European city on their vacation, so use this list as inspiration to plan your European trip.
Hover over the images and click SAVE to put these on your Pinterest board!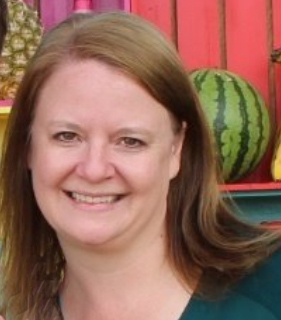 Laura Lynch, creator and writer of Savored Journeys, is an avid world traveler, certified wine expert, and international food specialist. She has written about travel and food for over 20 years and has visited over 75 countries. Her work has been published in numerous guidebooks, websites, and magazines.