Italy has an amazing selection of cities to visit and popular attractions to see – from the culturally-rich city of Rome to the rolling vineyards of Tuscany. You could easily spend months traveling around Italy, trying to see it all. In this post, we're going to make it easy on you and narrow down the choices to Italy's best coastal towns to visit.
Whether you're looking for a romantic getaway or a family-friendly destination, there's an Italian coastal town that's perfect for you. Here are 19 of the best coastal towns in Italy to add to your itinerary.
» Check out these Romantic Destinations in the Mediterranean.
If you're hitting up Italy as part of a larger trip to Europe, be sure to check out our 2-week Europe Itinerary.
Getting Around in Italy
The best way to get around to all or even a few of these towns in Italy is to rent a car and drive. I always book through DiscoverCars.com for the best deals. It's not too difficult driving around in Italy, but you should be prepared for a few things:
You need an International Driver's License, which is just a translation of your U.S. or other country license. You can get this at the AAA office, or online.
Most cars in Italy are manual (stick-shift). You can rent automatics, but there aren't a lot of them so you have to book in advance.
The roads are sometimes very narrow and not paved. It's best to rent a very small car that can easily manuever the roads and parking spots.
The Magnificent Italian Coast: Towns, Cities & Seaside Villages
There are many reasons to enjoy your next vacation in an Italian seaside village. You get to slow down the pace, enjoy some delicious Italian food, and experience a more relaxed side of the country. Plus, the coastline is absolutely gorgeous.
1. Positano
Positano is one of the most popular destinations on the Amalfi Coast. It's a popular holiday destination with plenty of shops, restaurants, and hotels to keep you busy.
The beaches here are some of the most beautiful in Italy, and the views from the cliffside town are simply stunning.
Although it can be crowded in peak season, Positano is still worth visiting. Take a dip in the crystal-clear waters, enjoy some fresh seafood at one of the many restaurants, or simply stroll around and take in the scenery.
Tour to enjoy:
Small Group Tour to Positano by Boat at Sunset
2. Polignano a Mare
Polignano a Mare is one of the most beautiful and popular coastal towns in Italy. It sits on a limestone cliff overlooking the Adriatic Sea and has a lovely old town center with winding streets and traditional white houses.
The main attraction in Polignano a Mare is its breathtaking coastline which features several natural caves. Including the famous Grotta Palazzese, a former royal palace turned luxury hotel.
There are also plenty of beach bars and restaurants where you can enjoy fresh seafood while taking in the stunning views.
3. Portofino
Portofino is a small fishing village located on the Italian Riviera. It's known for its picturesque harbor, lined with colorful houses and boats.
If you're looking for a glamorous beach vacation, Portofino is the perfect spot. Just be warned that accommodation can be quite expensive. Portofino is also a popular destination for celebrity spotting, so keep your eyes peeled.
Tour to enjoy:
Portofino Boat and Walking Tour with Pesto Cooking & Lunch
4. Tropea
Tropea is a small town located on the Tyrrhenian Sea in the Calabria region of Italy. It's known for its dramatic cliffside setting and beautiful beaches.
The old town of Tropea is especially worth a visit, with its narrow streets and traditional architecture. Be sure to try the town's famous red onions while you're there. If you have time, book a boat trip — you won't regret it.
Tour to enjoy:
Boat and snorkeling tour from Tropea to Capo Vaticano
5. Cefalù
Cefalù is also home to a well-preserved Norman cathedral. Many travelers come here to enjoy the town's romantic atmosphere and Byzantine mosaics.
You'll find plenty of restaurants, bars, and shops to keep you busy. Or you can simply relax on one of the golden beaches.
6. Sperlonga
You'll find the lovely coastal town of Sperlonga nestled between Rome and Naples in the Latina province of central Italy. It is on a rocky headland overlooking the Mediterranean Sea. The town center is worth exploring with its pretty cobbled streets, traditional buildings, and several churches.
It is best known for the ancient Roman sea grotto discovered in the grounds of the Villa of Tiberius containing the important and spectacular Sperlonga sculptures, which are displayed in a museum on the site.
Visiting Sperlonga is perfect for you if you're going to also spend time in Rome. It's located just outside of town and will give you an alternate viewpoint of the area – city and beach. It's great for romantic trips with private beach dinners or for families looking for a laid back beach to play on.
Tours to enjoy:
7. Manarola
One of the five picturesque fishing villages known collectively as the Cinque Terre, Manarola is located on the Italian Riviera in the Liguria region. The town is small and charming, and although there is no actual beach, there are plenty of rocky pools where you can take a dip.
While here, try the Sciacchetrà, a sweet dessert wine produced in the nearby vineyards.
8. Ravello
You may have to take a bit of a detour to reach Ravello, but it is worth it. This beautiful cliff-top town is a hidden gem on the Amalfi Coast. It is home to several pretty gardens and villas, which are well worth exploring.
This is also a popular music festival location, so if you're visiting in summer, be sure to check out the calendar of events.
Tour to enjoy:
9. Capri
If you're looking for a stylish place to enjoy some time by the sea, look no further than Capri. This glamorous island town boasts designer shops, luxury hotels, and celebrity visitors. You'll be holidaying with some of the world's elite and you won't even know it.
Capri's biggest claim to fame is the Blue Grotto, which you can visit via a boat ride to experience this magical place for yourself. There are also many other things to see and do on Capri, including hiking, swimming, and exploring the many charming streets and alleyways.
A walk up to the Gardens of Augustus is a must. It's one of the most beautiful places on the island, and although the gardens are small, you can get some amazing photos of the coastline from there.
Tour to enjoy:
10. Cagliari
Those in need of some winter sun should head to Cagliari, the capital city of the Italian island of Sardinia. This pretty town is located on the island's south coast and has a lovely Mediterranean feel combined with ancient history.
Visitors can explore the old town, visit the Roman amphitheater, or simply relax on one of the many beaches a short distance from the city center.
Tours to enjoy:
11. Riomaggiore
There is so much to love about Riomaggiore, one of the five villages which make up the Cinque Terre. It is situated on a steep hillside overlooking the Tyrrhenian Sea and is known for its colorful houses, winding streets, and stunning views.
There's lots of boat traffic in Riomaggiore's harbor waters, but the beach is just a few steps away from the main drag. The pebbled shore and crystal-clear water make for a perfect swimming spot, or you can just relax on the rocks and enjoy the view.
12. Sorrento
Sorrento has a dramatic cliffside setting and amazing views of the Tyrrhenian Sea. This coastal city in Italy is located on the Sorrentine Peninsula, just south of Naples. You can reach it by boat or by train or car, however we definitely recommend arriving by boat for the dramatic views as you arrive.
Sorrento is a popular destination for visitors to the Amalfi Coast. You can visit the other nearby towns and head out to the island of Capri, also by boat. It's also a great base for exploring Pompeii and Herculaneum, two of the most popular archaeological sites in southern Italy.
Be sure to try the town's famous limoncello while you're there. And prepare for some shopping time along the many colorful, trinket and linen packed lanes. If you have extra time during a summer visit, plan to spend some time at the beach clubs on the water front.
Tours to enjoy:
13. Vernazza
Visit Vernazza for a taste of true Italian charm. This quaint fishing village is one of the five which make up the Cinque Terre and has been around for centuries.
Vernazza is one of the most beautiful Italian seaside villages with its small natural harbor and the houses made of stone and colorful facades that seem to be carved into the rock.
There are just two beaches here, one very small and a slightly larger one. The town has a handful of historical landmarks to see as well, such as Castello Doria and the Santa Margherita Di Antiochia Church.
14. Rimini
Rimini is an energetic Italian coastal city in the Emilia-Romagna region of Italy. It's known for its long sandy beaches, historic center, and lively nightlife.
If you're looking for a town with plenty to do, Rimini is the perfect spot. There are restaurants, bars, and clubs to keep you busy, or you can simply relax on one of the many beaches. Book a walking tour to get fully acquainted with the town.
15. Monterosso al Mare
If you haven't yet been to Monterosso al Mare, you're in. This beautiful resort town is on the northwest coast of Italy in the Liguria region and is known for its pretty harbor, sandy beaches, and stunning views.
The main beach is called Spiaggia di Monterosso, and it is just a short walk from the town center.
Tour to enjoy:
16. Taormina
Many know this stunning hilltop town on the east coast of Sicily for its dramatic setting, with sweeping views of Mount Etna and the Mediterranean Sea. It's one of the most gorgeous towns in Sicily, and a great place to view the sea from above, though you'll have to take the cable car to the water's edge to enjoy the beach.
Taormina is home to some well-preserved Roman ruins, including an amphitheater that's still used for concerts and events. You can also visit the town's medieval castle, the Castello di Alarico II.
Enjoy the nightlife, take a cooking class, or book a tour to Mount Etna, even do some wine tasting on the side of a volcano, all while visiting this beautiful town.
Tour to enjoy:
17. Sestri Levante
Sestri Levante has forever been a popular Italian seaside town for locals and is slowly becoming more popular with international visitors. Especially enjoyed for its Silent Bay, this village is great for a day trip or to stay the weekend.
This pretty town is located on the Italian Riviera in the Liguria region and has many lovely beaches, including Baia del Silenzio (Silent Bay) and Spiaggia Rená. And like most Italian beach towns, the Old Town center has an abundance of colorful historical buildings, shops and restaurants, and quaint cafés.
18. Amalfi
The town of Amalfi is another top choice on the Amalfi Coast. It's slightly larger than Positano and has more amenities, such as supermarkets and ATMs.
Amalfi is also home to the gorgeous Amalfi Cathedral. The views from the cliffside are simply stunning. Like Positano, Amalfi can be quite crowded in summer, so it's best to visit outside of peak season if possible.
The crystal clear waters and the steep, romantic rocky coast make a vacation in Amalfi unforgettable.
Tour to enjoy:
19. La Maddalena
Just a short boat ride from the island of Sardinia, you'll find the beautiful island of La Maddalena. This is a great place to relax and enjoy the Mediterranean lifestyle with sandy beaches, crystal clear waters, and lovely restaurants and cafes.
You'll also want to save some time for wandered around the narrow streets looking in the boutiques and tourist shops, selling local crafts and souvenirs.
There are also several exciting sights, including the Garibaldi Museum and the Church of Santa Maria Maddalena. Even if you just pop over on the 20 minute ferry ride from Palau for a day trip, it's worth it to visit this lovely town.
Tour to enjoy:
Find Your Favorite Coastal City in Italy
While many beautiful towns and villages are located along Italy's coast, the coastal Italian cities above stand out as being particularly special.
Whether you're looking for a chic island getaway or a traditional fishing village, you're sure to find what you're looking for in one of these stunning destinations. If you haven't yet, read our Italy travel guide to get acquainted with the country before you arrive.
Like this post? Why not save it to Pinterest?
FOLLOW US on Pinterest, Instagram, Facebook for more great travel inspiration and tips.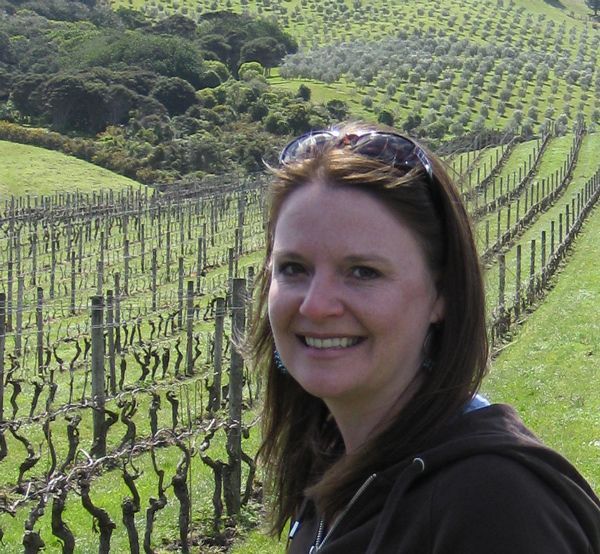 Laura Lynch, creator and writer of Savored Journeys, is an avid world traveler, certified wine expert, and international food specialist. She has written about travel and food for over 20 years and has visited over 75 countries.