The Oregon Coast is a unique place to visit, with its miles of soft sandy beaches, rocky outcroppings, tidal pools, and lighthouses. Beautiful beaches with temperate weather are hard to find. Couple that with the small town charm of the best coastal towns in Oregon and you have a perfect beach vacation destination.
If you've never visited Oregon, the best place to start is along the coast. It's an almost completely pristine coastline that you truly have to see to believe. All the way from Astoria in the north to Bandon in the south, there are charming seaside towns to explore and some of the most beautiful views you can imagine.
We used to spend every summer vacation on the Oregon coast, eating fresh seafood, walking for miles along the perfect sandy beaches, and combing through knick-knack shops in the small coastal towns. Salt-water taffy and chocolate covered seafoam were synonymous with Oregon coast summers.
It's hard to choose just one Oregon coast city to visit, so many people make a road trip of it and hop from town to town during the summer, which is typically very mild weather. Below you'll find a mini travel guide for 10 of the best coastal towns in Oregon, to help you plan your Oregon road trip.
» Looking for more travel inspiration in the United States? See our U.S. Summer Vacation Ideas and 12 U.S. National Parks to Visit. Here are a few more fabulous U.S. Cities to visit.
Rent a Campervan and See Even More
Have you ever considered a road trip in a campervan? Driving yourself from place to place in your destination is a great way to see more, do more, and spend less!
Escape Campervans are the largest in North America with 600+ campervans and lots of good reviews. Escape your routine and embrace your adventurous spirit by exploring the world in a campervan.
Oregon's Top Coastal Towns
1. Astoria
Offering gorgeous views of the Pacific Ocean, the Columbia River and Youngs Bay, the port city of Astoria is a charming weekend getaway. Astoria is a wonderful year-round destination, but you will find that the summer months are the warmest and busiest.
Oregon's north coast offers many nationally significant historical sites. Astoria is the oldest American settlement west of the Rockies, and is the concluding point of the famous and historic Lewis and Clark Trail.
The Astoria Column has murals spiraled around the exterior that tell the history of the area with the arrival of the railroad. You can climb the 164-step spiral staircase to an observation deck with expansive views of the Columbia River.
The Columbia River Maritime Museum is fascinating, with exhibits that tell tales of shipwrecks, nautical mysteries, and even buried treasure.
Also impressive is the Peter Iredale Shipwreck that you can find at Fort Stevens State Park. At low tide, you can walk right up to the barnacle-covered remains. The city is also a popular filming location for several movies, including the cult classic "The Goonies".
Where to Eat
For a good meal, Fort George Brewery is a local hot spot, and for good reason. The craft beer is excellent and the food is delicious. Two other breweries to visit on the waterfront are Buoy Brewery and Astoria Brewing. South Bay Wild Fishhouse and Mo's Restaurant are where to go for a casual seafood meal.
Where to Stay
The Astoria Riverwalk Inn is located a quick 1-minute walk from the Port of Astoria Marina. The rooms are clean and bright, and your stay includes a complimentary continental breakfast and free parking. A great feature is that all rooms include a balcony that overlooks the marina and the Astoria-Megler bridge.
2. Seaside
Seaside, Oregon is just north of Cannon Beach and is a beautiful place to spend some time on the Oregon Coast. It is a fun resort town leaving plenty of time for outdoor activities like hiking as well as relaxing at the beach.
The best time to visit Seaside is in the summer months, specifically July through early September. This is when the weather is the best in terms of temperature and a smaller chance of rain.
There are so many fun things to do in Seaside! A popular area in town is the Seaside Promenade. It is a half-mile boardwalk along the Pacific Ocean. It is a great place to stroll by the ocean and play at the beach.
One of the best beaches in the area is Arcadia Beach State Recreation Area. It is about a mile long and is one of the less popular beaches if you want to avoid the crowds. Pack a lunch and spend some time relaxing at the beach.
Where to Eat
After a day at the beach, head to Nonni's Italian Bistro. The risotto is exceptional as well as the seafood pasta. The fresh pasta and homemade sauces are delicious. Another fun restaurant is Dooger's Seafood & Grill. They are known for their chowder and crab cakes. If seafood isn't your thing, they also serve a delicious steak.
Where to Stay
If you need accommodations in the area, WorldMark Seaside is an exceptional choice. The hotel has beautiful ocean views, hot tubs as well as an outdoor pool. Each condo has a full kitchen so you can cook your own food if you would like.
3. Cannon Beach
The town of Cannon Beach, Oregon, is located twenty minutes south of Seaside and is a destination you shouldn't miss when visiting the Oregon Coast. And with it being only a 90 minute drive from Portland, it can be a great day trip if you just want to drop in.
It's unique landscape is full of mountains and rocks as well as smooth, long beaches. This is due to the town being nestled between the ocean and the Coast Mountain Range.
There's almost four straight miles of beach to explore, and with several rock features standing tall in the ocean just off the coast it's no wonder people flock to Cannon Beach. Check out Haystack Rock, a large rock formation sitting less than a mile into the waters and raising over 200ft above the tide.
A short drive away from Cannon Beach you'll find the Ecola State Park. There are so many things to do and see in the state park. The road to the entrance will take you through the lush Sitka spruce forest, and out onto a grassy bluff with a clear view of the Pacific Ocean. Once inside the park you can hike, walk along the beach, go tide pooling, surfing, and many other things.
Cannon Beach is also home to an array of art galleries celebrating artists from all over the nation and globe. It's well renowned and respected as an art town, and there are plenty of opportunities to see the amazing artwork that is cultivated in this town.
Where to Eat
The dining in Cannon Beach is also fantastic. From fine dining to seafood to candy shops, it has it all covered. For an upscale meal, check out Newman's at 988. This classy restaurant is run by a New York chef, John Newman, and it serves French and Italian meals. A must-try is Bruce's Candy Kitchen, a family candy shop opened in 1963. They make their own taffy, as well as an assortment of other tasty treats!
Where to Stay
The Ocean Lodge is a great place to stay right on the beach, so you can step out and walk along with a view of Haystack Rock. The Hallmark Resort is another great choice.
A tour you might enjoy: Oregon Coast Day Trip: Cannon Beach and Haystack Rock
4. Rockaway Beach
Located in Tillamook County (home of the world-famous cheddar cheese!), Rockaway Beach is a quiet alternative to other more popular towns on the Oregon Coast. It's located near other popular towns such as Garibaldi, Manzanita, and Nehalem, but with just 1,000 residents, Rockaway Beach is far quieter than its neighbors. It makes a great stop on an Oregon road trip!
The best feature of Rockaway Beach is, of course, its gorgeous sandy stretch of beach! While the water is often cold, walking along the beach at sunset is a must-do in Rockaway Beach. There is a beach in town where you can admire the signature sea stacks off the coast, and the Manhattan Beach State Recreation Site is two miles north of town. Both are great places for sunbathing (if the weather cooperates!) and coastal walks.
Another great thing to do in Rockaway Beach is to take a hike on the Rockaway Big Tree Trailhead, which brings you through Jurassic Park-like landscapes until you reach a, well, big tree! It goes through old growth cedars along a wooden boardwalk trail, so it's easily accessible for the whole family.
In the town of Tillamook, you can visit the Tillamook Creamery, go on a tour and taste the cheese, have lunch, or just grab an ice cream cone. They have the best ice cream! Across the street is the Blue Heron where you'll find all kinds of wonderful local foods and products to try.
Rockaway Beach is best visited in the summer months, particularly July and August, when you might have a chance to take a dip in the ocean! September is also a good month, when families with kids return to school, but the days stay warm.
Where to Eat
There are several great places to eat in Rockaway Beach, including Barview Jetty Taqueria for great Mexican food and Old Oregon Smoke House for tasty seafood.
Where to Stay
Rockaway Beach has a number of 2 and 3-star beach resorts, like the Rockaway Beach Resort and Surfside Resort, that are right on the ocean with great views. You'll be a little harder pressed to find a 4-star or above. This Oceanfront Rockaway Beach Condo is a great choice for a vacation rental.
5. Lincoln City
Lincoln City is a home to the Devil's Lake State Recreation Area, a beautiful area with great options for anyone wanting to explore the outdoors. There's a campground suitable for RVs, and tent camping, with hookups and amenities. Inside the recreation area you can go boating, paddle boarding, hiking, swimming and more. It's also close enough the Lincoln City to be the perfect base camp for a vacation.
The beaches near Lincoln City are perfectly smooth, and have gorgeous views of haystack rocks and sunsets. Every year, thousands of glass blown floats are planted on the beach for visitors to find and pick up. This is called the Finders Keepers Program, and if you find a glass float it's yours to take! Watch out for these colorful glass domes while wandering the beaches.
Hikers often praise the path up to Drift Creek Falls. This trail is inside the Siuslaw National Forest and is only a short fifteen minute drive to the trailhead. Expect stunning lush views, and an adventurous feel from the giant suspension bridge the hike is remembered by.
The Lincoln City Outlets are a great way to wind down after a day of adventuring. These shops have a great array of goods, and you can find almost anything in these shops. There are also plenty of antique shops sprinkled throughout the city to explore, try to find yourself a hidden gem!
Where to Eat
If you're looking for a special meal, try The Bay House at Salishan. This beautiful lodge restaurant sits in the middle of a beautiful forested area, and overlooks the Siletz Bay. You can just dine here for a wonderful and upscale meal, or stay at the Salishan Lodge while in Lincoln City.
Where to Stay
Coho Oceanfront Lodge is a 4-star oceanfront hotel located on Lincoln City Beach, with an on-site spa and free shuttle service to the Chinook Winds Casino. The rooms are modern and nice.
6. Depoe Bay
Coastal wild life–including harbor seals, brown pelicans, and sandpipers–is plentiful in the small berg of Depoe Bay. Whales frolic off the coast from December through early May, which brings many visitors looking to catch a glimpse, but any time is a good time to visit, including during the depths of winter when people go out of their way to be here for storm watching.
The cliff-top Whale Watching Center, which is adjacent to the world's smallest harbor, provides an excellent ocean view as well as information about whale babies, whale "burp balls" made of sea grass, and plenty more.
Just a few miles south of town are two more enticing sites. Water splashes dramatically in a natural rock basin at the Devils Punch Bowl State Natural Area, which is truly a sight to see. You can walk along the bluff and have a picnic with one of the best views around. Across the street the tiny Flying Dutchman Winery, America's western-most winery, has some exceptional Pinot Noirs for you to taste..
Where to Eat
The Oregon coast is famous for its fresh seafood, and Gracie's Sea Hag Restaurant has been dishing up great renditions in a family-friendly atmosphere for a long, long time. Do try the clam chowder, which is everyone's favorite o the Oregon coast.
Where to Stay
Several lodgings provide bluff-top views of the ocean and of spectacular sunsets. The contemporary-style Channel House Inn combines the comforts of a first-class hotel with the congeniality of a small country Inn – think gas log fireplaces and whirlpools on oceanfront decks. And the Inn at Otter Crest offers affordable oceanfront lodging that includes a pool, hot tub, tennis court, playground, and fitness center.
7. Newport
If you're looking for adventure, fun, and relaxation all in one, Newport is a great place. Start with the Yaquina Light House which is open for public tours every week day. The light house was originally built to guide travelers along a river all the way back in 1871 and is one of the most iconic landmarks in the town of Newport. From the light house, you'll have a great view of the Pacific Ocean and the Yaquina River as well as a look into the town's vibrant history.
Newport is also home to the Oregon Coast Aquarium, rated as one of the best aquariums in the country. The aquarium has over 15 exhibits, each with a theme surrounding a particular type of animal, wildlife, or habitat that can be found along the coast. With a walk through this building you'll learn about the environment of the Oregon Coast and all of the wonderous creatures that live around and within the Pacific Ocean. You can even interact with some animals, such as non-stinging jellyfish!
Check out the Historic Newport Bayfront District to see the sea lion docks, Ripley's Believe it or Not, and the Pacific Maritime Heritage Center. The Bayfront District has it all! If you want to see all that Newport has to offer, you can get a taste in the Bayfront District by eating, shopping, and wandering.
During whale watching months you can catch the best views in the Beverly Beach State Park and Yaquina Head Outstanding Natural Area. Watch across the horizon as whales splash and breech right before your eyes. This becomes even more picturesque with a vibrant sunset behind the scene.
Where to Eat
The Mo's Seafood & Chowder restaurant in Newport is the original and has a fantastic view of the marina. Also try Clearwater Restaurant and Local Ocean Seafoods in the Bayfront area for the freshest fish you can get.
Where to Stay
For a beachfront hotel with spectacular views, book at Elizabeth Oceanfront Suites. Starfish Point is a great option for self-catering. Each two-bedroom townhouse-style condo features a fully equipped kitchen with a dining room, living room with sofa bed and fireplace, a viewing alcove, and private balcony.
8. Florence
Florence is a charming small town located on the Oregon Coast, about an hour and a half drive due west of Eugene. This town is one of the best coastal towns in Oregon as it offers various adventures, activities and splendid nature exploration opportunities with breath-taking views of Oregon's coastline.
One of the must do activities in Florence is visiting the Sea Lion Caves. These caves are the largest of their kind in the United States. It is delightful to see and hear the sea lions and other sea animals on the rocky cliffs within the caves.
Another amazing activity to do in Florence is ride a dune buggy or go sandboarding over the splendid sand dunes at the Sand Master Park. Make a visit to the Heceta Head Lighthouse for some impressive views of the Oregon Coast. You will also find many hiking trails, viewpoints and tidepools around the lighthouse.
A leisurely walk through the lively Old Town of Florence, takes you past many art galleries and historic buildings. You can also spot the iconic Siuslaw River Bridge from the riverside of the old town.
Where to Eat
If you love seafood, dine at Waterfront Depot or Mo's Seafood & Chowder located on the riverside. For those who prefer healthy and organic food, 1285 Restobar is great for having a scrumptious meal while enjoying the views of the Siuslaw River Bridge and the riverside from their outdoor seating area.
Where to Stay
It's worth staying at the Heceta Lighthouse B&B located next to the lighthouse for an experience of staying near the lighthouse and the picturesque shores of Oregon.
9. Coos Bay
Coos bay is the largest town on the Oregon Coast, so as you would expect there are a million reasons to visit this magical place. Being a larger city, Coos Bay has multiple museums dedicated to the region's history, vibrant festivals all year round, beautiful beaches, plenty of outdoor activities and delicious restaurants.
Located halfway between San Francisco and Seattle, it's your gateway to the incredible Oregon Coast and a perfect stop to break up a road trip up the West coast.

Coos Bay is best visited in the summer months May – October and you shouldn't miss the incredible rock formations at Shore Acres State Park, the dramatic landscapes of Cape Arago State Park or the Oregon Coast sand dunes.
History lovers will enjoy climbing aboard a traditional steam train at the Oregon Coast Historical Railway whilst foodies shouldn't go past Cranberry Sweets – a company that started making candy from local berries in the 1970s!
Where to Eat
Since you're on vacation, treat yourself to dinner at Tokyo Bistro for delicious local seafood with a mix of traditional and modern japanese cuisine before heading to the Egyptian Theater (currently closed) to cap off the night.
If you are looking for something a bit more relaxed, Shark bites serves some of the best fish, chips and other seafood in the area, alternatively, Coos Bay offers a wide variety of international cuisines to explore.
Where to Stay
There are a number of unique Airbnb's in Oregon and Coos Bay is no exception. The best places to stay in Coos Bay are found on Airbnb like this deluxe family home.
10. Bandon, Oregon
Located in the south of the Oregon Coast, Bandon is small yet packed with charm. This oceanside town has a quirky art scene, excellent seafood, and a stunning beach. Like many other Oregon coastal towns, the best time to visit Bandon is in the summer when you have the best chance at warmer temperatures and sunny days.
While in Bandon, be sure to walk the beach at Face Rock State Scenic Viewpoint. Several sea stacks dot the shore, making it one of the most picturesque beaches on the Oregon Coast. If you're lucky, your visit may fall at a time when the local volunteer-run organization, Circles in the Sand, does their monthly sand labyrinth. You can walk through the designs etched in the sand and make a donation if you'd like.
Just a short drive north of town lies Shore Acres State Park, which is well worth a visit. Here you will be granted sweeping views of the Pacific Ocean, with whale watching and sea lion spotting opportunities. Plus, you can explore the impressive onsite gardens.
Where to Eat
When you've worked up an appetite, you'll be pleased to know there are a handful of great dining options in Bandon. Two great choices for casual seafood are Tony's Crab Shack and Bandon Fish Market. Sample local specialties like clam steamers, fish 'n chips and clam chowder. If you are in the mood for a sweet treat check out Coastal Mist for some of their delicious handmade chocolates.
Where to Stay
Since Bandon is a small town, the selection of hotels and vacation rentals is limited; however, there are a few gems. Bandon Marina Inn has charming coastal chic decor, and Table Rock Hotel is well-located with easy beach access.
Alternatively, if you're looking for a little adventure on your trip, you may consider seeking out campgrounds on the Oregon Coast instead of hotels. Near Bandon there are a few good options — Umpqua Lighthouse State Park just north of town is very nice, as is Cape Blanco State Park, which is just a short drive south of Bandon.
CONCLUSION
These 10 Oregon coastal towns make for a great summer vacation, where the weather is mild and beautiful, the soft sandy beach stretches out for miles in front of you, and the crowds are not so overwhelming. If you've been to one of these coastal towns, share your tips in the comments.
Quick. Check these necessities off your prep list!
Like this post? Why not save it to Pinterest?
FOLLOW US on Pinterest, Instagram, Facebook for more great travel inspiration and tips.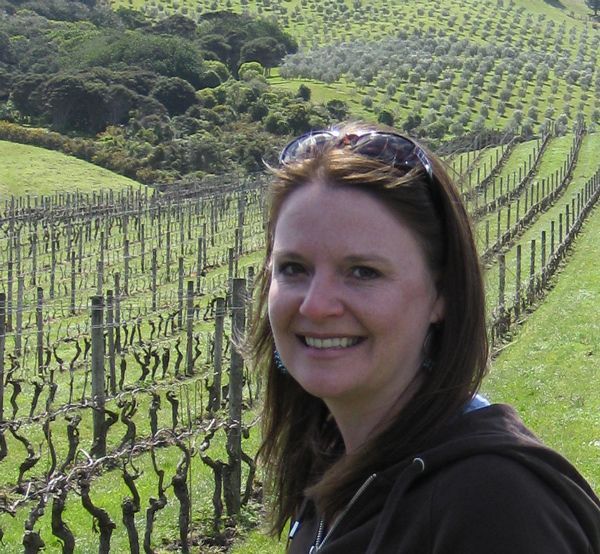 Laura Lynch, creator and writer of Savored Journeys, is an avid world traveler, certified wine expert, and international food specialist. She has written about travel and food for over 20 years and has visited over 75 countries.