El Dorado Casitas Royale by Karisma is Mexico's premier adults-only, all-suite beachfront resort where couples savor the ultimate Gourmet Inclusive experience designed to foster togetherness, including Aguas del Amor, all ocean view suites, and private Infinity pools.
When we received an invitation to a destination wedding in the Mayan Riviera, we were happy for the excuse to get away and soak up some sun for a long weekend, but we weren't looking forward to spending time at a resort with rambunctious kids or groups of obnoxious drunks. After looking around at the options, I found the perfect solution. El Dorado Casitas Royale.
» You might be interested in the 10 Best Things to Do In Riviera Maya.
Located along a long swath of beachfront property near Puerto Morelos, El Dorado Casitas Royale is perfect for couples looking for a quiet vacation, far removed from daily life, with a quiet, relaxing environment so you can enjoy your time together without distractions. But that's not the only perk. T
he resort also offers a Gourmet Inclusive program, where all meals are served a la carte from gourmet-inspired menus, eliminating the typical resort buffet food that often makes all-inclusive vacations unappealing to foodies.
We were very excited for our weekend retreat. We came fully prepared to explore the resort, spend as much time as possible in our semi-private swim-up pool, and eat as much "gourmet inclusive" food as we could manage in two days.
Aside from 24-hour room service, which we rarely take advantage of, the resort has seven restaurants – so we really had our work cut out for us.
All guests arrive at the same entrance and front desk, which are located in the neighboring El Dorado Royale Resort. Casitas guests are then whisked off on a golf cart to a private check-in at the Casitas Hospitality hut. Each set of casitas also has its own concierge desk so you never have to walk far to make reservations or book excursions.
Find the best deal, compare prices, and read what other travelers have to say about El Dorado Casitas Royale on TripAdvisor or check prices and make a reservation on Expedia.
Our room was very nice. Not only is the room huge, it contains a super-comfortable King sized bed, a separate bathroom area, a private outdoor shower, and an in-room jacuzzi. And don't forget the swim-up pool. Though it's not fully private, the high walls and hedges lining the sides of each pool make it feel very exclusive.
All of the dining options for the Casitas are within close proximity of each other in somewhat non-descript buildings away from the beach. There are even more restaurant choices if you take the long stroll or cart ride over to El Dorado Royale.
Three dining experiences are available that go beyond the standard offerings.
A romantic, private dinner on the beach.
A 5-course private dinner at d'Italia, served by the chef in a glass-walled 6-person dining room that overlooks the kitchen – which you can reserve for an additional $80 per person.
A 5-course culinary-theater dinner at Fuentes Restaurant, at El Dorado Royale (which we highly recommend doing – perhaps even twice!) The dinner at Fuentes does not have an up-charge, but if you want to have the wine-pairings with each dish, it costs an extra $40/pp.
Our dinner at Fuentes was the highlight of the meals we had. We added on the wine pairings (which was a pretty decent value, since our glasses were constantly being refilled). During dinner, the chef comes out and explains how he prepared each dish and it is delivered swiftly to your table as he's demonstrating. It was all orchestrated really well and was a fun and engaging experience. All of the food was delicious. It was by far the best food we had at any of the restaurants.
When I saw "gourmet inclusive", I imagined really cool restaurants that feel special to dine at and elevated dishes that were truly inspired. I don't think El Dorado Casitas Royale quite met that expectation. The food felt somewhat uninspired and the restaurant decor wasn't very exciting.
At breakfast, we had to wait 25-40 minutes for our food, and I'm not sure tater tots quite pass the "gourmet" threshold. They also only had one red and one white wine included if you wanted to have wine with your meal, unless you were willing to pay extra for a better wine, or a bottle.
On the upside, the drinks were great. One of the fun parts about all-inclusive resorts are the beach drinks, but usually the drinks are watered down, weak and full of sugar and artificial ingredients. (Check out my guide: 36 beach drinks to order!) The drinks at El Dorado Casitas Royale were not like that at all. They were made with fresh ingredients and were served as strong as you wanted.
While we didn't find amazing, memorable food at El Dorado Casitas Royale, we did find an extremely peaceful and laid-back resort with attentive and helpful staff, the most comfortable sun beds near the beach, and beautiful grounds that included fun aspects like beach swings, hammocks and swim-up bars everywhere.
Every detail has been thought of – from beach butlers who bring you sunblock so you don't roast in the sun, to full-service amenities in the Mayan-inspired Naay spa, to the incredible amenities available to wedding parties. You should see the bridal suite at the spa! Incredible. I can see why so many weddings are booked there.
Of course, being a couples-only resort, El Dorado Casitas Royale doesn't cater to everyone, and you might find the need for a different type of resort, especially if you're having your wedding on the property. That's another unique and convenient aspect of three Karisma resorts being located right next to each other. Families can stay at the new all-suites, all-butler, gourmet inclusive Generations Resort next door, while larger groups of friends can stay at El Dorado Royale. Each of these three resorts offer a true luxury experience.
Book your stay here
Tours to Book:
Read what other travelers have to say about El Dorado Casitas Royale on TripAdvisor, and book your stay today!
(Thank you to Karisma Resorts for hosting a portion of our stay at El Dorado Casitas Resort. All opinions expressed in this article are entirely our own.)
Quick. Check these necessities off your prep list!
Like this post? Why not save it to Pinterest?
FOLLOW US on Pinterest, Instagram, Facebook for more great travel inspiration and tips.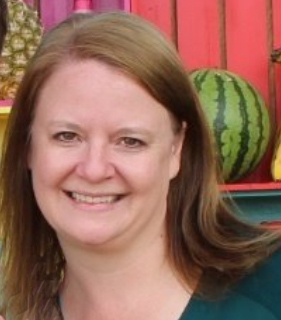 Laura Lynch, creator and writer of Savored Journeys, is an avid world traveler, certified wine expert, and international food specialist. She has written about travel and food for over 20 years and has visited over 75 countries. Her work has been published in numerous guidebooks, websites, and magazines.