When planning your trip to Japan, Kyoto and surrounds are probably at the very top of the list. It's one of the prime destinations for tourists to Japan, and for very good reason. Kyoto is a great place to explore – see our 3-day itinerary. It is loaded with many exciting temples, historical sights and food meccas. But there are tons of other things to see outside the city as well
In this post, we will layout some of the best day trips from Kyoto that can expand your itinerary in this area. Most visitors to Kyoto will spend 2-3 days exploring the city itself, then will expand their trip for a few days to see the surrounding countryside, temples, and restaurants.
We're sharing our list of the best day trips from Kyoto so you don't have to look any further to plan your trip. All the details you need are below! All of these day trips are within an hour of Kyoto and can be reached by public transportation. After you've spent a few days exploring Kyoto, be sure to head out to enjoy these surrounding areas.
Japan Itineraries
If you have longer to spend in Japan, you can expand this itinerary to any length you wish.
Day Trips Outside of Kyoto
Nara
Nara is approximately 40 minutes from Kyoto. It's an excellent place to visit if you want to escape the busy city and get out into the wide open parkland. Nara is a bit laid back, and you will love the cool countryside air and parks.
» Rather not do this on your own? Here's a guided tour to Nara that we think you'll enjoy.
Things to See in Nara, Japan
1. Temples and shrines
Nara is a rich historical city, highlighted by the gorgeous temples and shrines. The Kofuku-Ji Temple is a major attraction of the city. It was constructed in 710 and still stands as a monument to history today, although it's been changed by civil wars and fires along the way.
Other temples include Nigatsudo and Todaiji. You can also enjoy Kasuga Taisha Shrine that is popular for its 3000 stone lanterns. Also be sure to check out the Nara National Museum.
2. Nara deer park
A trip to Nara is never complete without a visit to Nara Park. It's the main reason most people want to visit. You will get to see hundreds of indigenous deer roaming around the grassy expanse of the park.
The deer considered sacred messengers of the Gods and have become a symbol of the city. You can feed them deer crackers that can be bought at the park. They're very well mannered and have even been known to bow at you to ask for food.
3. Snacks and Souvenirs
Remember to carry some money with you so you can experience traditional Japanese snacks such as rice cakes and shaved ice in the park.
How to Get There
Rail is the most common transport option. From Kyoto Station, take the Kintetsu Limited Express to Kintetsu Nara Station. It's about a 5-minute walk to the beginning of the park, where the temples and shines are all easily accessible on foot. 
Northern Kyoto Prefecture
The Northern Kyoto Prefecture is a true escape from the city, where the way of life is slower and considerably more traditional. You'll be among the mountains, near the sea, and able to experience the beauty of this peaceful place. 
» Don't want to plan this out on your own? We highly recommend this all-day guided trip that covers all of the locations below.
Things to See in Northern Kyoto
Ine no Funaya The north is often referred to as Kyoto by the Sea, and Ine no Funaya is one of the small fishing villages that helps give it that name. The traditional wooden buildings that line the strip of land between the sea and the mountains is what makes this place magical.
Miyama Kayabuki no Sato
After the wooden buildings, the traditional farmhouses with thatched roofs that can be found in Miyama Kayabuki no Sato are also well preserved and a sight to see.  Get there by taking the JR Sagano Line to Hiyoshi Station.
Amanohashidate
You probably never thought you'd be so excited to see a sandbar. Amanohashidate is just that – a pine covered sandbar that extends into the Miyazu Bay. The view of this small sandbar, that has been called the walkway between heaven and earth, is considered one of the three most scenic views in Japan.
You can take a boat ride across, rent a bike, or just walk across it. Just don't miss the cable car up the mountain to the viewpoint. Get there by taking a train or bus from Kyoto. Options are infrequent and not covered by the JR Pass.
Miyazu Bay
As long as you're visiting the sandbar, you're already in Miyazu Bay so you might as well stay and enjoy it. This part of Kyoto is well known for its seafood, so be sure to stop at the fish market in Maizuru for a delicious fish lunch.
Kobe
Kobe is one of Japan's major cities and also one of the most beautiful – wedged between sea and mountains. It is home to many historical monuments that now functions as the main tourist attractions thanks to its many sake breweries and the incredible Kobe beef.
It is a culturally rich city, and it is an excellent place to visit on a day trip. It takes less than an hour to go from Kyoto to Kobe using a rail line. 
Things to See in Kobe
1. Sake Breweries
There are around 40 sake breweries in the Nada district of Kobe in Japan. Visiting the sake breweries in Nada is a fun (and easy) way to spend a day. A few of the most popular of the Nada breweries open their doors to the public for tastings and to view the traditional method of brewing this popular drink.
Some also have museums and tours and they are free to visit. The best part about visiting Nada sake breweries is that you don't need to make an appointment in advance. The tasting rooms are open from 10am to at least 4pm most days of the year so you can just walk in and taste their sake whenever you want.
Check out our full guide to visiting the sake breweries, for more information.
2. Earthquake Memorial Museum
In 1995, Kobe was nearly leveled by a major earthquake, the  Great Hanshin-Awaji Earthquake, which killed 5,000 people. The city is completely rebuilt today, with no visible scars from the earthquake, but it will always be in the memory of its inhabitants. You can learn all about this major event at the Earthquake Memorial Museum.
3. Kobe Beef Lunch or Dinner
There are dozens of restaurants serving Kobe beef for lunch and dinner, and while you'll pay for the privilege, I can assure you, it is well worth it. We chose a chain called Ishida that garners almost a full 5-star review on Trip Advisor.
It is a relatively easy Kobe steak restaurant to find and delivered on all fronts: atmosphere, experience and – most importantly – deliciousness. A reservation is highly advised, especially if you're not planning to arrive right at 11:30am for lunch or 5pm for dinner. 
How to Get There
Take the Tokaido-Sanyo line from Kyoto Station to Kobe Station. To get directly to the Sake breweries, you'll need to take that line and get off at Osaka Station, then change to the Hanshin line and get off at Mikage Station.
You can walk from there. One you're in Kobe, you can either take city trains to get to each of the stops, or use an Uber or taxi. Some spots are walkable.
Osaka
It takes less than 30 minutes to get from Kyoto to Osaka. It is a good day trip location for people who want to avoid the busy Kyoto life. If you want to experience some laid back moments, consider visiting this city. It is an excellent place to experience Japanese culture and to relax.
Things to See in Osaka
1. Umeda Sky Building
One of the top landmarks in Osaka is the Umeda Sky Building, which is made up of two towers that are connected by a sky bridge. At the top is a floating garden, at 170 meters off the ground. The building itself and the view are a site to see. You don't want to miss it. As a bonus, there's a gourmet food street located under the building.
2. Osaka Museum of History
This museum houses the history of Osaka over the years. It has different floors of exhibits, with the most modern artifacts on the ground floor. As you move upwards, the relics of the past go farther back into the earlier parts of Japanese history.
3. Dotonbori Street
Dōtonbori Street is one of the principal tourist destinations in Osaka. It runs along the Dōtonbori canal from Dōtonboribashi Bridge to Nipponbashi Bridge. It is absolutely jam packed with restaurants, food stalls and street vendors selling every type of food specialty Japan is known for. 
Around 5pm, Dotonbori turns from a mostly deserted street into a bustling and utterly jam-packed food metropolis with lines of hungry people queued up and ready to eat.
→ There are so many more things to see and do in Osaka. Read our complete guide for more recommendations.
How to Get There
Take the JR Tokaido-Sanyo line from Kyoto Station to Osaka Station. This trip is included in the JR Pass. It takes about 30 minutes.
Fushimi Inari Shrine
Fushimi Inari Shrine is near Kyoto, and this makes it easily accessible by bus. It is one of those places that you can visit all year round and still find something to do. The shrine is dedicated to Inari, the Shinto god of rice, and is a sacred place of worship. 
The thousand vermillion torii gates are a marvelous attraction, but there's so much more to the shrine and its grounds than the gates. There is a large network of trails behind the main buildings that lead into the wooded forest of Mount Inari.
Start your hike at the head of the torii gates that lead down the path to the trails. Then you can spend an entire day hiking and enjoying the beauty of the area.
» Don't want to plan this trip yourself? We recommend this guided walking tour.
How to Get There
From Kyoto, take the Nara line train to Inari Station.
Nagoya
Nagoya is more industrial than other tourist areas of Japan, but there are still a lot of great things to see there. You won't want to miss the beautiful reproduction of Nagoya Castle, the zoo, gardens and museums. As Japan's 4th largest city, there's also a lot of shopping and eating to be done in Nagoya.
Things to Do in Nagoya
1. SCMAGLEV Railway Park & Museum
The rail is a big part of Japan. It is vital to the economy and has transformed how the Japanese do business. At the museum, you can see how rail has advanced in Japan and set records for innovation.
There are 39+ retired trains to see, including historic locomotives all the way up to the latest Shinkansen bullet trains. You can enter some of the trains and there are also train simulators that let you see what it's like to drive a train.
2. Nagashima Resort
A large amusement park just outside of Nagoya, there are five major attractions in one: the Nagashima Spaland amusement park, a water park, a hot spring complex, an outlet shopping mall, and a flower park called Nabana no Sato.
3. Nagoya Castle
Although the original was destroyed, this reproduction of the Nagoya Castle is still spectacular to see. The castle palace is open to visitors year-round from 9am to 4:30pm at a cost of 500 yen. The palace is considered to be one of the best examples of Shoin architecture in Japan. The main castle keep is scheduled to be reconstructed in wood in by 2022.
How to Get There
From Kyoto Station, take the Tokaido line to Nagoya station. You can ride the Nozomi train in about 35 minutes (but this train isn't included in the JR Pass) or you can take the Hikari and Kodama trains, which take about 40-60 minutes. These trains are included in the JR Pass.
Uji
Uji is located south of the city on the Nara line. Many people know this city for green tea. In the past, it was a major spot for tea cultivation. However, tea is not the only thing that this city has to offer. It is also known for temples and shrines, with plenty of World Heritage Sites.
» Don't want to plan this trip yourself? We recommend taking this guided Uji walking tour (it includes a tea ceremony!)
Things to Do in Uji
1. Ujibashi Bridge
This is one of the oldest bridges in Japan (sort of). It's has been destroyed and rebuilt multiple times. It's not the most picturesque of bridges either, but there is a nice view from the center of it, and you have to cross to get to the other parts of the town.
2. Byodo-in Temple
This Buddhist temple, which dates to the Heian period, is a great place to visit. This is not just an ordinary temple. You can observe a treasure house museum, a garden, and a hall.
3. To-No-Shima Island
As you cross over the bridge leading to the island, there is a 13-level pagoda to admire and a very nice view of the lush trees. This is the gateway to a number of different temples and shrines you'll want to see, like Eshin-in Temple, Kosho-Ji Temple, Uji-jinja Shrine and Ujigami-jinja Shrine.
How to Get There
You can get to Uji from Kyoto on the Nara line. Get off at the Uji Station.
Kinkakuji (Golden Pavilion)
Kinkakuji (Golden Pavilion) is a Zen temple in northern Kyoto whose top two floors are completely covered in gold leaf. It's a sight to see from across the pond, and definitely a side trip you should take, if you're not planning to do a day of traveling around to the various temples surrounding Kyoto.
Surrounding the building, you can also wander through the gardens to Anmintaku Pond and to Sekkatei Teahouse. Once you're outside the temple grounds, you can visit the souvenir shops, stop at the tea garden for matcha tea, see the smaller Fudo Hall temple with a statue of Fudo Myoo, one of the Five Wisdom Kings and protector of Buddhism.
How to Get There
You can get to Kinkakuji on the Kyoto city bus (number 101 or 205) leaving from Kyoto Station. It takes about 40 minutes and costs about 230 yen.
CONCLUSION
As you can see, you can take a day trip from Kyoto and have a fabulous time. Since Japan is well-connected by rail, it is possible to visit many areas in only one day. Most of these locations are busy with activities, so your options are plentiful!
Pin it for later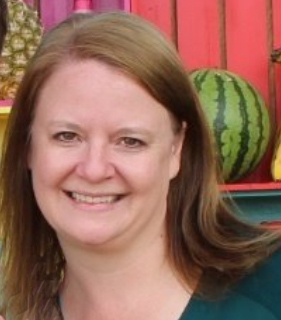 Laura Lynch, creator and writer of Savored Journeys, is an avid world traveler, certified wine expert, and international food specialist. She has written about travel and food for over 20 years and has visited over 75 countries. Her work has been published in numerous guidebooks, websites, and magazines.