With some of the most dramatic views, history, and culture in Croatia, Split is a fantastic destination for a long, relaxing vacation, or a short city break. One of the best ways to really immerse yourself in Croatia is to not only spend time in Split, but also take advantage of all best day trips from Split.
Within a short distance from Split, there are natural wonders, caves, waterfalls, islands, and cities both inside and outside of Croatia to discover. You'll quickly find that you need more than a few days to see it all.
Plan ahead to include these day trips in your visit to Split. You will be amazed at how much beauty and excitement lies with a quick trip from the city.
BE PREPARED:
To get around to all of these areas easily, you'll either need to
rent a car
to drive yourself, or
book a tour
(private and group tours are available). We've listed the tours we recommend (through
Viator
) below.»»For car rentals, you can find great deals on
Rentalcars Connect
. We like to rent with Hertz. You can skip the line with their free Gold membership.
Also visiting other cities in Croatia?
Check out our guides:
Dubrovnik
,
Zagreb
,
Pula
Top Day Trips from Split
1. The Blue Cave
A Blue Cave tour from Split is an absolutely must. Located on the island of Bisevo, where only a handful of people live year-round, the Blue Cave is one of the island's 26 caves, but it's also the best in Croatia.
One of the reasons people are so attracted to the Blue Cave is the incredibly clear water that reflects a brilliant blue against the white limestone of the cave.
There are regulations in place that will limit your visit to the Blue Cave. Diving and swimming are not allowed, and the length of time you can spend it also limited to up to 15 minutes. You also cannot visit in your own boat, thus a tour is required.
On a Blue Cave tour from Split, like the one we linked to above, you'll visit Bisevo (where the cave is located), plus other nearby islands, Vis, Budikovac, Paklinski and Hvar island.
Tour Duration: 12 hours Cost: €109 Tour Size: Small Group (12 or less)
» Try this tour: 5 Island Speedboat Tour Featuring the Blue Cave and Hvar.
2. Plitvice Lakes National Park
One of the most talked about natural wonders in Croatia is Plitvice Lakes National Park. It's located in central Croatia, about a 2.5 hour drive from Split, and is both the oldest and largest national park in the country.
The reason this park is so captivating is the chain of 16 crystalline lakes that are interlinked by cascading waterfalls that extend along a limestone canyon. There are walkways and hiking trails that wind around and across the lakes, so you can easily wander among the beauty.
In 1979, Plitvice Lakes became a UNESCO World Heritage Site and it quickly became one of the most popular tourist attractions. For this reason, you will experience large crowds during the summer months, so visiting on the shoulder or off season is best.
The park is divided into two sections, the upper and lower, plus a hiking trail around Proscansko Lake. They are linked by electric boat. The upper section is where you'll find the prettiest boardwalks and water colors, from emerald green to turquoise blue.
Distance from Split: 250 km, 2.5-hour drive Best time to visit: Spring and Fall are less crowded. Avoid August, if possible. Hours: 7am-8pm in summer, 8am to 6pm spring and fall, 8am-3pm in winter Price: Ticket prices vary based on time of year, from 60kn (~$10USD) to 250kn (~$37USD). Extra cost for parking.
» Try this tour: Plitvice Lakes National Park Day Trip from Split.
3. Krka Waterfalls
Another popular national park in Croatia that has beautiful lakes and waterfalls is Krka National Park. This one is quite a bit closer to Split than the magnificent Plitvice NP, however.
Named after the Krka Lake, the national park covers 142 square kilometers and includes many awe-inspiring waterfalls, like the famous Skradinski Buk falls and Roski Slap waterfall.
The Skradinski waterfalls total 17 falls ranging in height and magnitude. You can catch a shuttle from the parking lot, then walk around the areas around the falls. The Roski Slap falls include 12 waterfalls.
Your entry ticket gets you a boat ride through the park, which is a great way to augment your visit, to see as much as possible. You can also walk along the trails and, yes, you can even go swimming in some locations.
Note: not all services, like the boat and bus rides, are available year round. Check their website to be sure you know what's open.
You can get there by car or by bus. There are regular bus lines from Split to Šibenik and Skradin.
Distance from Split: 90 km, 1 hour 10 min drive Best time to visit: Spring and Fall are less crowded. Avoid August, if possible. Boat rides aren't available in winter. Hours: 8am-8pm in summer, 9am to 6 or 7pm in spring and fall, 9am-4pm in winter Price: Ticket prices vary based on time of year, from 30kn (~$5USD) to 200kn (~$30USD).
» Try this tour: Krka Waterfalls and Sibenik Day Trip Including Wine Tasting from Split.
4. Mostar, Bosnia and Herzegovina
One of my favorite day trips from Split is to Mostar in Bosnia and Herzegovina. The main attraction in Mostar is the iconic Stari Most Bridge in the old town. Even though it's been reconstructed after war destroyed it, the medieval arched bridge is still a magnificent sight to see.
Of course, one bridge isn't a reason to drive nearly 5 hours round trip from Split. The narrow streets and alleyways that are filled with shopping and dining are what make a visit to Mostar especially worthwhile.
While Mostar is the largest city in Herzegovina, it's the Old Town that visitors love to see. Nearby is the Koski Mehmed-Pasha Mosque that you can visit for a small fee.
It is possible to drive to Mostar in just over 2 hours from Split. If you're driving yourself, you might also want to stop by the walled Ottoman town of Počitelj, where you can climb the tower of Utvrda fortress, and also the Kravica waterfall, just 40km south of Mostar.
If you don't want to drive, there are many tours going from Split (like this one that we recommend), where you can see it all while someone else drives.
Distance from Split: 170 km, 2 hour 15 min drive Tour Duration: 11 hours Cost: $85 Tour Size: Large group (up to 36)
» Try this tour: Mostar & Herzegovina tour from Split
5. Hvar Island
Hvar Island is probably best known as a summer resort. The Adriatic sparkles in the sun and you might not want to go back home once you're there.
While Hvar city and its old town captivate visitors, so do its many pristine beaches and coves – many of which can be near deserted at the right time of the year. Be prepared to be dazzled by Hvar's exterior persona.
One of the most picturesque and popular beaches on Hvar Island is Dubovica. You've likely already see it in pictures before you arrive. Grab a drink from the beach bar and sit under the shade of a pine tree. It's perfection.
You might also want to set off in a rented boat to the Pakleni Islands, an archipelago off the coast of Hvar. On the islands, you'll find more stunning beaches, coves, and restaurants. Plenty to explore and enjoy.
Distance from Split: 1 hour 40 minute ferry ride How to Get There: There are several daily ferries from Split to Stari Grad on the island of Hvar. You can also take a catamaran ride. Or go to the island on a day tour.
» Try this tour: Full-Day Catamaran Cruise to Hvar & Pakleni Islands with Food and free Drinks
6. Split Wine Tasting
If there are wineries nearby, we always try to visit at least a few of them. It's a fun way to spend a day, and a great way to enjoy the fruits of the land and learn a bit about the local wine grapes and wine making techniques.
Within a 30 minute drive of Split, there are a number of wineries to visit. These include Putalj Winery and Kovac Winery, which are located near each other about a 25-minute drive from Split. Another 10 minutes further down the road are Bedalov Winery and Vina Perisin, where you can also have lunch.
Each of these wineries offers a unique experience and a chance to taste their wines. Be sure to contact them in advance to make a reservation.
Distance from Split: 25-40 minutes How to get there: You'll need a car to drive to these wineries. You could also hire a driver, but it will be quite a bit more expensive. When to go: Always check the website or email the winery for hours and make an advanced appointment.
» Try this tour: Krka Waterfalls Tour & Wine Tasting from Split
7. Brac Island
Brac (pronounced: brach) is the closest island to Split. Unlike Hvar, this island isn't a party mecca or a magnet for superstars. It's more laid back and local.
The ferry from Split goes to Supetar, the island's main town. If you want to make an easy day of it, take the ferry as a foot passenger and walk around the old town.
If you wish to dig deeper, you can head further afield to check out the beaches, or to discover the island's olive oil, or head to Bol where you'll find one of Croatia's best beaches, called Zlatni Rat (or Golden Cape) – pictured above.
The ferry to Brac takes 50 minutes. The cost varies by season. A foot passenger costs 33kn during high season and a car costs 154kn. One of the ferries, Hrvat, permits cars. Be sure to check the ferry times in advance.
Distance from Split: 50 minutes by ferry Best time to visit: Any time, but May to October to fully enjoy the beaches
» Try this tour: Half Day All Inclusive Cruise to Islands Brac and Solta
8. Trogir
Perhaps one of the easiest and most convenient day trips from Split is to the Old Town of Trogir. The well-preserved old town has lovely Renaissance, baroque and Romanesque buildings to admire.
Trogir is actually a small island that is linked to the mainland by bridges. You can also get to the larger Čiovo Island by bridge from Trogir.
A large bit of the appeal of Trogir is the wide seaside promenade that is lined with bars, cafes and fantastic people-watching, particularly in the warm high season.
While you're there, be sure to climb the St. Lawrence Cathedral tower for a great bird's-eye view of the city, and to visit the Fortress Kamerlengo. Stay for a seaside dinner with a view!
Distance from Split: 27 kilometers, 38-minute drive Best time to visit: Anytime
CONCLUSION
With so many great day trips within an easy distance from Split, you could easily fill a week or two. You can use the information above to plan the day trips you think you'll enjoy the most.
If you're not there long enough to see it all, we suggest definitely making it to Hvar or Brac, and going on the day-long Blue Cave tour from Split.
Quick. Check these necessities off your prep list!
Like this post? Why not share it on your Pinterest board!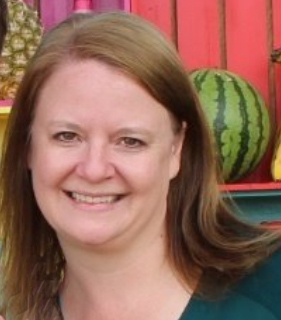 Laura Lynch, creator and writer of Savored Journeys, is an avid world traveler, certified wine expert, and international food specialist. She has written about travel and food for over 20 years and has visited over 75 countries. Her work has been published in numerous guidebooks, websites, and magazines.