Visiting London without venturing to a few of the great food markets would be a huge shame. Each of the London markets we're going to introduce you to in this post are unique and exciting, with food options to please everyone.
London has an incredible food scene. If you're thinking fish and chips and steak pie are all you're going to find to eat in London, you couldn't be more wrong.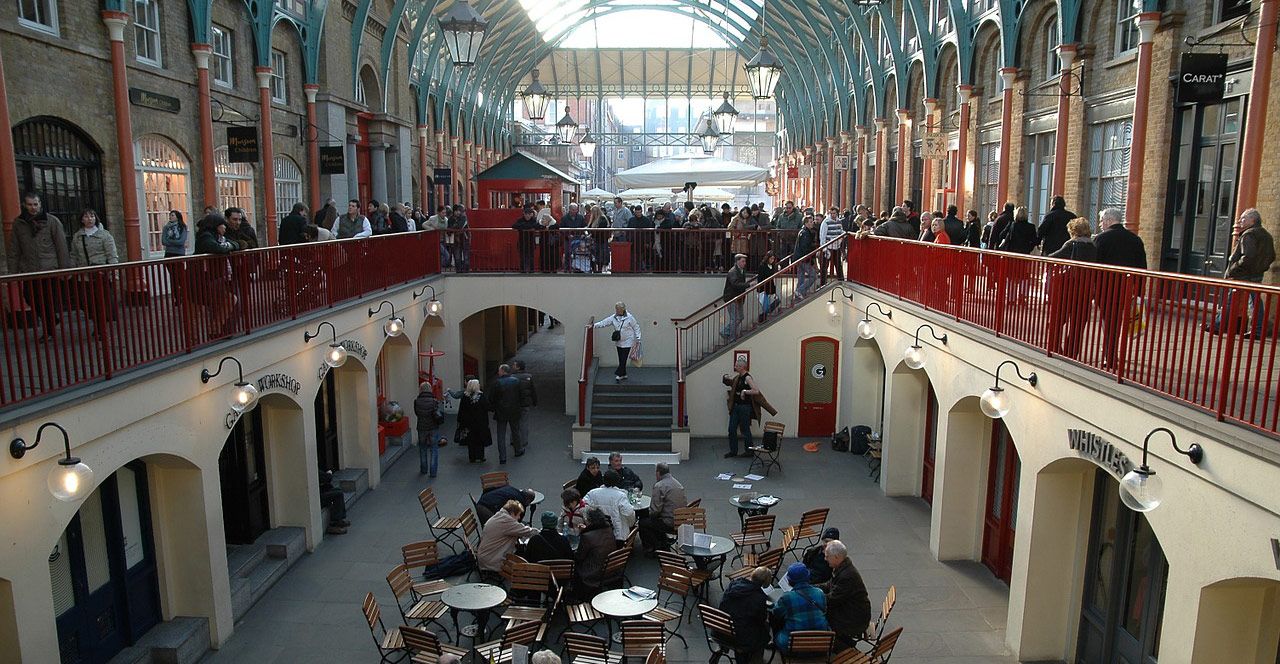 There are thousands of top restaurants throughout London that are turning out some of the best international food you've ever tasted, and in fun and inventive ways. One of my favorite aspects of the food scene is visiting the best food markets in London.
If you love sampling local food, don't miss these 11 top markets in London. Some are farmer's markets, some are only open on Sundays (or Saturdays), some are open all the time but feature different things throughout the week.
No matter which one you hit up though, you'll definitely find amazing food options.
Planning your trip to London?
Where to Stay in London:
Best Tours and Experiences in London
» If you're looking for more help planning your trip, here's our guide to traveling in England, our Essential Travel Guide to London, and How to Spend One Day in London.
11 Best Food Markets in London
Borough Market
⇒ Read our full guide to eating in Borough Market
Located just south of the Thames near the London Bridge, Borough Market is especially convenient for tourists who are likely staying in South Bank or following this one-day walking tour of London. It's right in the midst of the top sights.
Borough Market has it all, from kitchen staples for locals, to street food options to enjoy while you're walking around. There are many great gourmet food shops throughout the market that will have you drooling all over yourself. Be sure to save plenty of room in your tummy for these treats.
At the front of the market is where you'll find the street food vendors, selling everything from spit roasted pork to Caribbean stews. Our favorite things to eat are the pork baps, the raclette cheese and potatoes from Kappacasein (see pic below), the Brindisa chorizo roll, and pasta from Padella (which you have to wait in line for – but it's worth it!).
If you're looking for Borough Market at street level, you might have a difficult time finding it. The bulk of the market is located underneath the overground tracks, nestled into the alleys and streets down below it all. Enter from the staircase next to the church, or under the train overpass.
PRO TIP: If you have a choice, go to Borough Market on a weekday before noon. It gets extremely busy on Saturday and is closed on Sunday.
Venture further into the market and you'll find cheese shops, spice shops and artisan baked goods. The larger Three Crown Square area features produce, meat, fish, and cheeses. You should also make time to stop at the Bedales wine shop, where you can have a glass of wine and a small plate to recharge for the rest of your afternoon.
Spitalfields Market
The Liverpool Street Station is a convenient train and underground station for visitors because of its central location just north of central London. It's also where the Stansted Express drops off passengers coming from Stansted Airport.
If you journey a few streets outside the station, you'll eventually wander into the Victorian-style covered Old Spitalfields Market. This is the place to go for vintage shopping with a lunch stop at one of the award-winning restaurants nearby, like Poppies Fish & Chips, or one of the many food stands in the center of the market.
Weekends are very busy at the market, but that's also the best time to find vintage goods and boutique gifts and art. At all times, you can find great street food options surrounding the entire market.
There are at least 15 permanent restaurants, including The Grocer, Galvin Bistro, Brother Marcus and Leon. And food stalls both inside and on the perimeter of the market, along with food trucks parked near the Goat Statue. You'll find just about any type of food from smoked meat to pasta to African food.
Once you leave the Spitalfields main covered-market area, you'll find tons of other shops, restaurants, and bars in the surrounding area. One of our favorite wine bars are located on the south side of the market, called Bottles. It's a fun area to spend a few hours looking around.
Camden Market
One of the biggest markets in London, with over 1,000 unique shops and stalls, Camden Market draws locals and tourists to its convenient location at Camden Locks, just a five-minute walk from the Camden Town tube station.
The food market is only one small part of the larger market area, which covers quite a bit of the town. As you walk toward the canal, you'll pass dozens of cheap trinket shops and flea market stalls. I'm not sure there's anything you can't find at one of the shops.
As you near the canal, you'll start to understand the sheer number of food options there are in Camden. The market area is packed full of food vendors,. You can indulge in fried chicken from Butchies or creative macaroni and cheese from the Mac Factory, grab some homemade pasta or meatballs, or indulge in a pizza or tacos.
Anything you can think of, you can likely find. Then try a sample of small-batch gin from Half Hitch Gin before grabbing the perfect spot in the shade of the huge dropping trees to enjoy a drink and great people watching.
Maltby Street Market
A real treat for foodies, Maltby Street Market is the perfect place to pick up a quick bite and enjoy the people watching. It's just one small street – an alleyway, actually – that can be found just a couple streets south of the Tower Bridge.
Yes, it's a small street, but they've managed to pack in as many food vendors as possible into the incredibly unique space. Some vendors line the brick wall of the building behind, while others take up shop under the archways of the tube tunnel that runs overhead.
The food varies from tapas to pizza at permanent establishments to just all types of international foods from rotating vendors.
You'll also find a few permanent businesses where you can sit inside or out for an afternoon libation. No matter what you're drinking, there's a spot for you. There's a wine bar, a brewery, and a gin distillery all within one block.
Covent Garden Market
The Covent Garden market is in the beautiful Market Building and Piazza, a charming place to walk around. There are actually three different markets in one at Covent Garden.
The Apple Market sells British crafts and jewelery, East Colonnade sells handicrafts and housewares, and Jubilee market's vendors change daily from antiques to arts and crafts.
There's also an outdoor farmers market with fresh produce. The market is open seven days a week with varying hours, which are typically 8 a.m. to 6 p.m.
Brick Lane Sunday Market
You may have heard about Brick Lane because it's packed full of Indian (read: Bangladeshi) restaurants that tourists often get sucked into. Without commenting on that aspect of Brick Lane, we want to introduce you to one of the funnest places to be on a Sunday morning/afternoon.
Brick Lane comes alive with dozens of junk hawkers, clothing vendors, artists, food stalls, farmer's stands – you name it – from early in the morning until around 5 pm.
At the start of Brick Lane, near the Shoreditch Overground Station entrance is where you'll find the farmer's market with all kinds of really great produce.
Head down the lane from there to find dozens of food stalls selling ramen, sausages, burritos, and pork baps. As you near the halfway point, heading south, you'll come across a large warehouse full of vendors selling all kinds of handcrafts. There are more food venues here as well.
From start to finish, you can easily spend 2-3 hours walking around the Brick Lane Sunday market seeing and experiencing (and tasting) everything.
Duke of York Square Foodie Market
On Saturdays, the Duke of York Square, in Chelsea, near Sloane Square Underground Station, perks up with more than a dozen food stalls, selling everything from empanadas to falafel and sushi.
It's the place to be on a nice Saturday. You can grab a glass of bubbly and walk around being tempted by all the delicious food options, before deciding what to have. There's not really a lot of room to sit with your food, but this is an activity! So standing is required.
There are other things to do at Duke of York Square. It's a major shopping mecca. And there are many cute little cafes and restaurants to stop off at if you'd rather now partake at the food stalls.
Plus, it's right in the heart of Chelsea, so there's a world of things to do at your fingertips. The market opens around 11am-2pm on Saturdays. Get there early before the food runs out! Website
Mercato Metropolitano
If you're looking for a fun place to eat, where there are dozens of choices and all of them are worth your time, be sure to stop by the expanding Mercato Metropolitano market in the Elephant & Castle area.
It's a creative space, with the feeling of being in a funky old warehouse – it's actually an old paper factory. The food stalls are spread out in three different areas, with plenty of seating and walking space, so it rarely feels crowded (except in the height of summer).
The food is primarily Italian – I ate the most incredible tagliatelle with sausage ragu – but there are many other choices, from burgers to Vietnamese specialties, Argentinian steak, burritos, etc. They also have a fairly large Italian market, where you can find all kinds of Italian products that are hard to find elsewhere.
If you're around for a while, you can even catch an event at the market. They host movies, live music performances, and educational events, including special cooking classes.
They are open from 8am on weekdays, 11am on weekends, and close at 10 or 11pm. Check their website for details.
Brixton Village and Market Row
If you're looking for a fun side trip from the usual London activities, definitely consider a trip to Brixton. It's an easy ride on the Underground. When you arrive at Brixton station, you can walk out and directly into the Brixton market area and Market Row arcade.
The market is filled with all kinds of goods and products, include clothing, shoes, odds and ends, and lots of International food options.
The market area consists of an outdoor market and two covered markets (or arcades) – from Coldharbour Lane to Electric Avenue, and Coldharbour and Atlantic Road). Brixton Village, Reliance Arcade and Market Row are open 8am – 11:30pm every day except Monday, when they close at 6pm.
Portobello Road Market
Have you seen Love Actually? If you have, then you already know all about the Portobello Road Market. It's a London icon thanks to that movie. The real Portobello Market is just as great as you expect it to be.
The main focus of this market is antiques and there are over 1000 vendors selling all kinds of items along the road. Of course there are fantastic restaurants and bars you can slip into along the way as well.
There is a small food market attached to the main Portobello market. On Friday and Saturday, there are street food stalls along the road. In Goldborne Road, you'll find North African and Caribbean street food throughout the week.
The Acklam Village market is another good conglomeration of street food stalls. There's a lively bar and plenty of choices for food.
The market is open most days until 6pm, but is closed on Sundays. Saturday is the main day for the market though, and that's when you'll see the roads jam-packed with people.
Whitecross Street Market
This street market caters specifically to office workers in the area, as it only operates during the weekdays, but don't think that means visitors aren't allowed. In fact, this is one of the best street food markets you can find operating during the day in London.
It's located between the Barbican and Old Street. There are dozens of street food stalls located along the road.
You really can find all kinds of food here. There are healthy options, tons of meaty options, as well as International dishes from as far away as Brazil. Burritos, Turkish and Indian dishes, British pies – you can find just about anything here.
We recommend getting there either on the early side – 11:30am – or after the lunch rush at around 1:30pm. They don't stay open much past 3pm, so don't be too late.
PRO TIP:
To fully enjoy all of the attractions, I recommend getting
one-day London Pass
. It gives you access to 80+ London attractions, including the Tower of London, so you can skip the long lines and get right in. Some of the best attractions included are the Tower of London (£28), Hop on Hop off bus (£34), View from the Shard (£32), Westminster Abbey (£23), Tower Bridge (£10). A one-day pass is £75.
CONCLUSION
Don't miss visiting these 5 top London markets if you want to experience the local culture and get better acquainted with the food trends. Also, there are tons of other fun foodie things to do in London that you shouldn't miss.
Quick. Check these necessities off your prep list!
Like it? Pin it for later!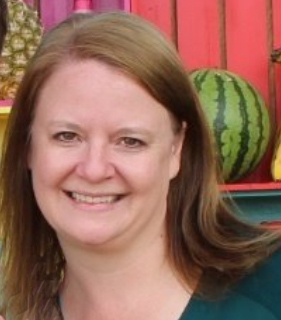 Laura Lynch, creator and writer of Savored Journeys, is an avid world traveler, certified wine expert, and international food specialist. She has written about travel and food for over 20 years and has visited over 75 countries. Her work has been published in numerous guidebooks, websites, and magazines.