London is truly a cosmopolitan city and melting pot of different cultures, and this is never more apparent than in the food and restaurants it has to offer. Tourists can set about eating their way around the globe, without ever needing to leave London. We are convinced that you can find just about every type of International food in London, no matter what your craving may be.
Long gone are the days of fish and chips and steak pies (although you can still get both of these British specialties around town). London has blossomed into a true foodie mecca, with all tastes, dietary requirements and wallet sizes catered for. No matter which part of the city you're visiting, you'll find enclaves of international food in London that will knock your socks off.
We've highlighted the top international foods you can get in London, plus our favorite places to find that cuisine. Enjoy the journey and buon appetito!
Indian Cuisine
Indian food is synonymous with London. You can find it in restaurants all over the city. There are certain areas that are known for the best Indian food, however. One of the first places you'll hear about is Brick Lane. Yes, there are dozens of "Indian" restaurants on Brick Lane, but they are often not the best. In fact, having lived near Brick Lane for years now, I've come to understand that most of the Indian food on Brick Lane is actually Bangladesh food in disguise.
If you're looking for some really great Indian food, here are the restaurants we recommend trying.
Dishoom
This small chain of restaurants are a favorite among locals. It's a great atmosphere – modern and trendy – and the food is delicious. The restaurant pays homage to the Iranian cafes in Bombay, so the food has an Iranian influence. The black dal and bacon naan are divine. (Reservations recommended)
Location: Kings Cross, Covent Garden, Shoreditch, Carnaby and Kensington.
Website
Cinnamon Club
For gourmet Indian cuisine in a special setting, head to Cinnamon Club, run by Executive Chef Vivek Singh. The restaurant is housed in a historic old Victorian library in Westmister. There's a nice cocktail club downstairs to enjoy pre or post dinner.
Location: The Old Westminster Library, 30-32 Great Smith Street, London, SW1P 3BU
Website
Trishna
This Michelin-star rated restaurant specializes in coastal dishes, so definitely so with the seafood options, like green chili and cilantro-marinated sea bream.
Location: 15-17 Blandford Street, Marylebone W1U 3DG
Website
Peruvian Cuisine
Over the past 5 years, Peruvian cuisine has become quite popular among London's trendy restaurants. You can find fantastic ceviches and hearty meat dishes that showcase the many flavors and techniques of Peruvian cuisine, alongside some really great Pisco cocktails.
These are our favorite Peruvian restaurants in London:
Ceviche
This is the restaurant that started it all for Peruvian food in London. There are two locations: in Soho and on Old Street. They feature dishes inspired by Lima and the Peruvian coast. The atmosphere is casual and bright, while the food is beautifully plated with vibrant flavors.
Location: 17 Frith St, Soho, London W1D 4RG and 2 Baldwin St, London EC1V 9NU
Website
Senor Ceviche
This restaurant can be found in two locations, one in Soho, one in Fitzrovia. The dishes feature Peruvian street food, ceviche and bbq. They're small, but pack an immense amount of flavor into each bite. We've been to the Soho location, on the upper floor of Kingly Court and enjoyed the dark, rustic atmosphere and the bustle of activity surrounding diners clearly loving the food. Be sure to order the pork belly chicharrones or pork ribs. Reservations are essential.
Location: 18 Charlotte Street, London W1T 2LZ, England and Kingly St, Soho, London W1B 5PW
Website
Andina Shoreditch
Located in both Shoreditch and Notting Hill, Andina is a Peruvian staple, especially for brunch. They serve food from the Peruvian Andes, with focus on meat dishes like roast chicken, braised pork belly and rib-eye steak. You can also get beautifully plated ceviches and mezcal cocktails.
Location: 1 Redchurch Street | Shoreditch, London E2 7DJ and 157 Westbourne Grove, London W11 2RS
Website 
American BBQ
Having moved to London from America, we were surprised to see so many great American BBQ restaurants in London. It's definitely a craze at the moment. But that's great news because they are absolutely doing it right! If you're craving a big plate of pork ribs or some incredibly juicy smoked brisket, these are the restaurants to try:
Smokestak
We won't return to a restaurant unless it blows our minds. We've been back to Smokestak more times than I can count. It's outrageously good bbq, especially the brisket buns. Be sure to go there with an appetite. We often have to forego the vegetables in favor of plates of smoky meat – the beef and pork ribs are unbelievably good. If you save room for dessert, the sticky toffee pudding is one of the best I've ever had. The atmosphere fits the bill too, with its rustic work shed feel. You'll love it!
Location: 35 Sclater St, London E1 6LB
Website
Pitt Cue
What started out as a food truck serving bbq that attracted huge queues of raving fans is now a large, modern restaurant in central London. The daily cuts and offerings changes frequently, so you never know what treat you'll find that day, but it's all very good. We recommend getting there on the early side for dinner because the best cuts go fast!
Location: 1 The Avenue, Devonshire Square, EC2M 4YP
Website
Zelman Meats
If you're wandering around the tiny streets of Soho looking for some really good bbq, be sure to stop at Zelman Meats (also located in Knights Bridge). The meats change daily, but you can always find the smoked short rib on the menu and I suggest you get it and the brisket, too, if it's available. Ordering is done by the oz so you can go big or small to fit your appetite. We also like the stacking wine flights.
Location: 2 St Anne's Ct, Soho, London W1F 0AZ
Website
Chinese Cuisine
For authentic Chinese food, you can certain head to Chinatown, but there are many other options throughout London that are serving some really great Chinese food, from casual to fine dining.
Yauatcha Soho
London's only Michelin-starred dim sum restaurant. For a trendy Chinese spot, this place really does it right. Be prepared for some of the best dim sum you've had outside of China.
Location: 15-17 Broadwick St, Soho, London W1F 0DL
Website
Xi'an Impression
Serving street food from Xi'an, you can find dishes here that aren't available anywhere else in London. It's a casual restaurant, but the food is priced right and tasty.
Location: 117 Benwell Rd, London N7 7BW, UK
Website
Chinatown
Of course there is a Chinatown in London. And this is probably where you'd go to find Chinese restaurants before anywhere else in the city. While some of the best Chinese restaurants aren't located here, you can still find good food. Try the roast duck from Four Seasons, the Chongqing noodles from Little Wooden Hut and the matcha ice cream from Bake.
Location: Northeast of Piccadilly Circus Station
Website
Spanish Cuisine
There are many choices for typical Spanish tapas in London, but you can also go beyond patatas bravas and padron peppers with Basque steaks. Try these Spanish restaurants:
Sagardi
If you've ever had the Txuleton steak in Basque country (read: San Sebastian), you'll be pleasantly surprised to find Sagardi Basque Country Chefs restaurant in Shoreditch. Go there for the aged steak and Basque wine.
Location: 95, Curtain Road, Cordy House building EC2A3BS
Website
Tapas Brindisa
My favorite location of Tapas Brindisa is in Borough Market on Southwark Street. It's great people watching and the tapas are good. Be sure to order the gambas al ajillo and huevos rotos – their two best dishes.
Location: 18-20 Southwark St, London SE1 1TJ
Website
Barrafina
With three locations hovering around Covent Garden, you're never far from tasty Spanish tapas. All the classic tapas you expect from a Spanish restaurant can be found here, and they're all reliably good. They don't take reservations, though and the locations are small so don't show up with a large group.
Location: 26-27 Dean St, Soho, London W1D 3LL
Website
Italian Cuisine
Padella
There's always a queue for this fantastic Italian eatery in Borough Market. It's just part of the game. You get in line an hour or so before they open for lunch or dinner and get your name on the list. They'll call you when  your table is ready. The pasta is definitely worth the wait. We especially like the gnocchi and any pappardelle dish they have on the menu.
Location: 6 Southwark St, London SE1 1TQ
Website
CONCLUSION
All in all, there are just too many places to eat in London to even contemplate visiting them all. Approaching the choices from an international perspective is the way to go. If your favorite international food in London didn't make it onto our list, be sure to let us know so we can add it!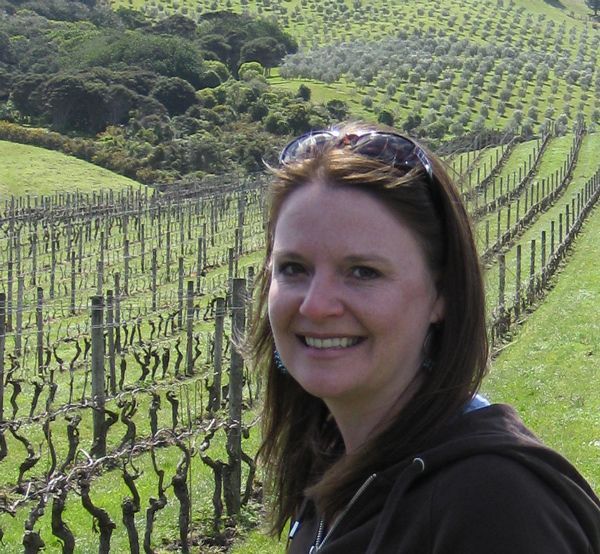 Laura Lynch, creator and writer of Savored Journeys, is an avid world traveler, certified wine expert, and international food specialist. She has written about travel and food for over 20 years and has visited 70+ countries.