If you're heading to the beautiful island of Maui in Hawaii, hiking is the perfect way to explore its endless wonders. Crystal clear waterfalls, black sand beaches, blowholes, crater, and greenery all make Maui the perfect hiking destination.
Although Maui is full of things to do and the top on everyone's mind is relaxing on the beach, there's always time for a little strenuous adventure when you're on the island, like one of these 9 best hikes in Maui.
Whether you're keen on spotting unique wildlife, going waterfall hunting, or challenging your legs with a steep climb, there's a hiking trail for everyone on the list below.
» Visiting several islands in Hawaii? Check out our guides to Oahu (with it's gorgeous waterfall hikes), top things to do in Maui, and be sure to use our Hawaii packing list to ensure you've got everything you need.
Best Hikes in Maui: Easy to Difficult
Hiking is one of the top things to do in Maui. Below are some of the best hikes Maui has to offer, with various levels of difficulty to accommodate every hiker.
1. Hoapili Trail, La Perouse
This ancient trail in the south of Maui, once known as the "King's Highway," winds over ancient lava flows, past ancient sites and rocky lookout points. The lookout points lead down to stunning beaches like the secluded Keawanaku and Kanaio Beaches. Each shoreline has a unique mixture of coral and volcanic rock.
This 6-mile round-trip hike takes around three to four hours to complete, depending on your pace. It goes to Kanaio Beach, but the trail actually continues on for a few more miles from there. The hike begins at La Pérouse Bay and traverses what used to be the King's Highway built by Governor Hoapili in 1824.
Although it's an intermediate level hike, it can get quite hot as the sun heats up the rocky path and there's very little shade. It also traverses over rough lava, so be sure to bring plenty of sunscreen and water along and sturdy boots.
2. Waihe'e Ridge Trail, Wailuku
The Waihe'e Ridge Trail is a 4-mile intermediate to difficult hike, and one of the best trails in Maui. Its winding paths – surrounded by greenery – deliver spectacular views of the ocean, valley, waterfalls, and mountains.
The hike is located in West Maui Forest Reserve. To find the parking lot, look for the Camp Maluhia BSA sign when turning off of Kahekili Highway. You'll want to arrive before 8am to get a parking spot and be prepared for it to get hot with little shade along the way.
You'll see many different trees throughout the whole hike. The first half traverses through old growth with look out points along the route. As you walk up the ridge, you'll see valleys on the left side and ocean on the right. The second half is more sun exposed, but with great views the entire way.
The hike takes about 2-3 hours, it's steep and tends to be muddy, especially near the top of the ridge. So be sure to bring hiking boots with extra grip, hiking sticks, and clothes that you don't mind muddying up in case you slip.
3. Halemau'u Trail, Haleakalā Crater
The Halemu'u trail is located in west Maui. This thrilling 9.5-mile hike leads down into the Haleakalā volcanic crater which takes up about three-quarters of Maui's surface. Yes, it's a down and back hike, with the Halemau'u Trailhead located at 7,990 feet (2,436 meters).
The hike down into the crater and the steep climb back usually takes around four hours. This is a challenging trail due to the narrow, rocky, and steep paths, and you'll likely encounter some clouds or mist. The trail hugs the contours of the cliff walls and it's a relatively easy path down to the crater. It's the way back up that will be especially challenging, so reserve your energy.
You can book a sunrise tour if you'd like to experience this popular sight without having to worry about the travel logistics. There's a permit lottery system for pre-7am access. Locate the trailhead between the 14 and 15-mile markers along the Haleakalā Highway (Hwy. 378).
4. Nakalele Blowhole
The 1.2-mile trail to and from the Nakalele Blowhole entails both hiking and careful scrambling over edgy volcanic rocks. But seeing a 50-foot-tall spurt of seawater shoot into the heavens and illuminated by the sun is a sight well worth the moderately difficult trail.
Keep in mind that nature truly is no force to be reckoned with, so try to view the explosive water fountain from a distance. Also, be wary of the wet rocks as they can be slippery, and always stay aware of the tide.
But the blowhole isn't the only attraction. If you walk past the blowhole, you'll come across the "Acid War Zone" and the "Lighthouse." Although the light beacon is a tad underwhelming, the real attraction is the panoramic views you'll get from this lookout point.
5. Kuloa Point Trail
If you're looking for a shorter alternative to the Waimoku Falls hike, the Kuloa Point Trail is perfect. There's an abundance of beauty to admire on this easy trail in the Haleakalā National Park, and it'll take you less than 30 minutes to hike the entire loop.
While the hike is less than a mile long, it is packed with spectacular sights — the seven sacred pools being the main attraction. These pools flow one into the other, among a contrasting landscape of dark rock and bright greenery.
On the route, you'll pass by Hala trees, bearing fruits that resemble pineapples, and Hawaiian archaeological sites. The trail also passes by the ocean, providing stunning views of the Ohe'o gulch pouring into the turbulent sea.
6. 'Iao Valley State Park
The easily accessible 'lao Valley State Park, in the northeast of the island, is one of the most popular spots in Maui. It is accessed through the town of Wailuku, on the east coast of the island, just north of Kahului. It is best known for the 'lao Needle, a towering eroded peak that stands 1,200 feet tall. Around the 'lao needle, you'll find luscious greenery, sculpted mountains, and freshwater streams and waterfalls adorning the landscape.
It's a spectacular place to explore on foot. Take a walk up to the lookout point to get a better view of the 'lao Needle before venturing down to the 'lao stream. Here, you can take a dip in the crystal clear waters or follow the various trails that wind out into the valley.
'Iao Valley is known as the second wettest place in Hawai'i, so be sure to check the weather before you go, and bring a raincoat along just in case.
7. Wai'ānapanapa State Park Trails
There are multiple hiking trails in the Wai'ānapanapa State Park, and it's hard to recommend only one of them. Whether you choose to do the caves, Pi'ilani, or Kihapi'ilani Trails, you're in for a treat, as each leads past a unique site.
All trails are easy to intermediate, and range between less than a mile to up to 4 miles long. So you can take one or all of the trails depending on how much time you have.
Depending on which trail you take, you'll come across lava rock caves, pre-contact archeological remains, small islands, a blowhole, freshwater pools, and Hala groves. Remember to keep clear of the blowhole as the water shoots up with great force.
8. Makamaka'ole Falls – "13 Crossings" Trail
If you don't mind getting a little wet, the intermediate-level Makamaka'ole Falls trail, in the West Maui Forest Reserve in Wailuku, is a joy to hike and has some lovely pools to cool down in along the way. The name "13 Crossings" refers to the 13 times you'll have to cross the stream.
The crossings on this 2-mile out-and-back trail may be challenging, especially as rocks can be slippery. Be sure to bring along a few hiking poles and wear water boots. Once you reach the fern-cloaked ravine, you're close to the first of the waterfalls, and the real exploration begins.
Most people turn around after the first waterfall, but you can hike up to the second and third waterfalls — and even further if you're feeling adventurous. You can reach the second level of the waterfalls by climbing up the side of the first, with the help of an attached rope. Or, continue on the path if you're more cautious.
9. Pipiwai Trail to Waimoku Falls
While the end goal of this 4 mile out-and-back hike is reaching the breathtaking Waimoku Falls, the journey up is equally magical. This intermediate trail is like something out of a fairytale, and new discoveries await you around every turn.
On the way up, you'll make your way through a lush verdant landscape, coming across a small waterfall or pond every now and then. Eventually, you'll find yourself walking through a bamboo forest. And, if you're attentive, you may just spot a few mountain apple trees before you reach the main attraction.
The echoing and majestic Waimoku waterfall plummets an impressive 400 feet down a lava rock wall covered in greenery. It's a sight well worth the three to five-hour hike and an overall unforgettable experience.
Safety Tips for Hiking Maui
In order to stay safe during your hikes on Maui, there are a few things worth keeping in mind:
The weather can change rapidly and cause heavy rains and flash floods. Always check the weather forecast before heading out.
The winds can get quite intense, especially along the coastline. Keep your distance from cliffs, and don't lean over the edge.
The tide can be equally unpredictable and dangerous. Never turn your back to the waves, and don't swim in the ocean unless you're a strong swimmer.
Blowholes are exciting yet dangerous. Do not lean over the edge of the blowhole to look in or get a good snapshot.
Final Thoughts on Hiking in Maui
The famous American aviator Charles Lindbergh once said, "I would rather live one day in Maui than one month in New York." And it's easy to see why. From its multicolored crater to its dark and rocky cliffs, Maui is a precious dreamscape you'll want to visit again and again.
We hope that this list of the best Maui hiking trails has left you inspired and excited. Be sure to have a look at this Hawaii packing guide to help you pack all the essentials for a comfortable and safe visit to this exotic island.
Like this post? Why not save it to Pinterest?
FOLLOW US on Pinterest, Instagram, Facebook for more great travel inspiration and tips.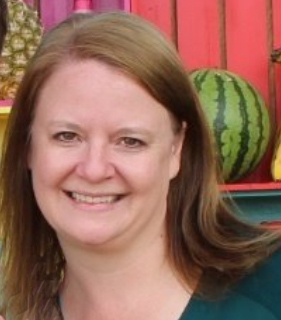 Laura Lynch, creator and writer of Savored Journeys, is an avid world traveler, certified wine expert, and international food specialist. She has written about travel and food for over 20 years and has visited over 75 countries. Her work has been published in numerous guidebooks, websites, and magazines.