Visiting the country's capital always promises a full and fantastic experience. That's because Washington, DC, has many iconic landmarks and monuments. With the nation's most important residence (that big white one), stunning buildings, and beautiful parks and gardens — Washington doesn't disappoint.
The capital is rich in history, arts, and culture. The city has plenty of comfortable and affordable accommodations and an efficient public transportation system to help you get around during your stay. In this article, we have put together an informational guide for museums to see in Washington DC, along with all the information you will need for visiting each museum.
» You might like these 15 Weekend Road Trips from Washington, D.C. and When is the Best Time to Visit.
And where should you go? What should you see, you wonder? That's easy. Museums are all the buzz in Washington, DC. From museums dedicated to the stories of American Indians and African Americans to those that capture the history of Asian art, Washington museums truly celebrate the nation's diversity.
» Want more? We've got a great 3-day itinerary to make your planning easier. Add to your plan with these 50 top activities to do in Washington DC, or see it like a local with these non-touristy things to do. We also recommend seeing these special landmarks.
The Best Museums in DC | Washington Art at its Finest
You'll love going museum hopping in Washington, DC, because it is an enriching educational experience, and many museums in the city are free. These include some of the best Smithsonian museums.
Here is a list of 10 of the city's most interesting and inspiring museum spaces.
1. National Air & Space Museum
Why visit: View the world's most extensive collection of space and aviation relics.
The most popular museum in DC is the Smithsonian Institute's National Air & Space Museum, primarily located on the National Mall. It's an incredibly innovative space detailing the marvelous evolution of aviation and technology.
Museum highlights include various discovery stations, storytime (for the young ones), and zany science demonstrations. There are also exciting lectures, events, and exhibitions. This is a terrific way to learn more about space travel, the planets, and aviation pioneers like the Wright Brothers.
Cost: Free but timed-entry passes are required (reserved online)
Operating hours: 10 am — 5:30 pm daily (except Christmas Day)
2. National Museum of African American History & Culture
Why visit: Chart the triumphant evolution of African American history and culture.
The National Museum of African American History & Culture, also part of the Smithsonian family, is one of the best Washington DC museums. Here, African Americans are acknowledged for their historical courage, resilience, and fortitude. The eight-story building (an architectural masterpiece) houses over 40,000 artifacts with stories about slavery, liberation, and the civil rights movement.
Historical figures like Harriett Tubman and Nat Turner are celebrated in poignant exhibitions evoking reflections on the past, present, and future possibilities. Lastly, make a stop at the fantastic Sweet Home Café for a classic African American-inspired lunch.
Cost: Free but timed-entry passes are required (reserved online)
Operating hours: Mon 12 pm — 5:30 pm | Tues-Sun 10 am — 5:30 pm (except Christmas Day)
3. International Spy Museum
Why visit: Go on a secret spy mission while touring the museum.
If you're looking for one of the coolest museums in DC, the International Spy Museum is it. As an independent, non-profit organization, the museum dedicates all its funds to espionage artifacts, programs, and exhibits.
Where else can you see James Bond's Aston Martin or the Trotsky Ice Axe? Your visit will include watching films and learning about some of the world's most fascinating spy stories. This experience is best suited for those looking for unconventional things to do in Washington DC.
Tickets depend on the day you go and the time you select. The amounts below are a rough idea of ticket prices.
Cost: Adults (13-64 years) $30 | Youths (7-12 years) $20 | Children (6 and younger) Free | Seniors (65 and older) $25
Operating hours: 9 am — 7 pm daily (times vary depending on the day)
4. United States Holocaust Memorial Museum
Why visit: Learn about the events that took place during the Holocaust (1933-1945).
This three-story building, one of Washington's most historically significant museums, houses over 900 Holocaust artifacts and 270,000 records. These include films, photo albums, and personal stories.
What makes the museum special is all the survivor testimony and its comprehensive chronological presentation of one of the most tragic genocides in world history.
There are also Holocaust survivors who work at the museum as volunteer guides. They personalize the stories in powerful ways, leaving a lasting impression on all who visit. So this museum should feature highly on your list of things to do in Washington DC.
Cost: Free but timed-entry passes are required (reserved online)
Operating hours: 10 am — 5:30 pm daily (except Christmas Day and Yom Kippur)
5. National Museum of the American Indian
Why visit: Appreciate the story of America's indigenous people, the Native Americans.
Another of DC's Smithsonian museums is the incredible National Museum of the American Indian on the National Mall. The museum pays homage to American Indian history. It's also a celebration of the traditions still practiced among Native American descendants today.
You can view many momentous artifacts, with over 800,000 documents, photographs, and other relics capturing Native American history and culture.
You'll love the different art curations, from film to pottery and textile to woodwork. End the experience by tasting exquisite meals inspired by Native American cuisine at Mitsitam Café.
Cost: Free (no tickets or passes required)
Operating hours: 10 am — 5:30 pm daily (except Christmas Day)
6. Freer Gallery of Art
Why visit: One of the most remarkable places to see the world's best Asian art.
For an unforgettable cultural experience, visit this Washington DC museum. Together with the Arthur M. Sackler Gallery, the Freer Gallery of Art forms part of the Smithsonian Institute's National Museum of Asian Art.
The museum is one of those experiences that's perfect during a 3-day Washington DC itinerary. Anticipate an eye-opening exploration of the impact of Asian creative works on the American art-mosphere over the years.
A tour around the museum is like taking a trip through Asia. View beautiful Indian sculptures, Japanese lacquer, Islamic and Chinese paintings, and Korean ceramics. Astonishingly, some artworks date back to the Neolithic period.
Cost: Free (no tickets or passes required)
Operating hours: 10 am — 5:30 pm daily (except Christmas Day)
7. National Portrait Gallery
Why visit: Admire the immaculate portraits of important American public figures, from presidents to film stars to sports icons.
One of the must-see museums in DC is the National Portrait Gallery, a Smithsonian Historic Art Museum. It displays stunning visual depictions of America's beloved political pioneers, entertainment royalty, culture shifters, and many more.
Highlights include a life-sized portrait of Abraham Lincoln, portraits of George Washington and Marilyn Monroe, and of course, portraits of Barack and Michelle Obama.
The gallery aims to represent a complete collection of the people who have helped move America forward in the different spheres of society.
Cost: Free (ticket or pass requirement not specified)
Operating hours: 11:30 am — 7 pm daily (except Christmas Day)
8. National Bonsai & Penjing Museum
Why visit: Immerse yourself in the wonderful world of bonsai.
One of DC's best museums is the National Bonsai & Penjing Museum, where you can find a marvelous collection of bonsai — particularly those from North America, China, and Japan.
The Bonsai Museum is one of those unique Washington DC landmarks you must see in the capital city. It's a tremendous opportunity to learn about bonsai and penjing and the 1000-year old artforms that have inspired them.
Tour the Yee-sun Wu Chinese and Japanese Pavilions, where you'll see sensational tree displays. After this, you won't be surprised that the museum has received recognition as the "Best Place to Take an Out-of-towner", among other nods.
Cost: Free (no tickets or passes required)
Operating hours: 10 am — 4 pm daily (except federal holidays during Nov through Feb)
9. U.S. Botanic Gardens Living Plant Museum
Why visit: See the most striking flower, plant, and foliage specimens in a living plant museum.
For more nature-inspired museums in DC, how about a trip to the U.S. Botanic Garden to experience a living plant museum?
This is your chance to see thousands of rare flowers, plants, and exhibits in colorful indoor and outdoor spaces. You'll find a tropical forest, an ancient garden, an orchid collection, and some endangered plants too.
The biggest draw card is the Garden Court, which displays plants used to develop medicine, food, fuel, and cosmetics. What's more? The garden's appearance changes through the seasons as nature takes its course.
Cost: Free (no tickets or passes required)
Operating hours: Conservatory 10 am — 5 pm daily | Gated Outdoor Gardens 7:30 am — 7 pm daily | Bartholdi Fountain and Gardens Dawn to dusk daily
10. Hirshhorn Museum & Sculpture Garden
Why visit: The museum showcases the country's best contemporary art, with works considered part of our century's timeless masterpieces.
The last Smithsonian entry on this list, and undoubtedly one of the top museums in Washington DC, is the Hirshhorn (with its Sculpture Garden). The ultra-modern building is itself a work of art.
You'll find various sculptures, installations, paintings, and photography displays in the museum. Plus, there is also a space for video and digital art.
Although the Sculpture Garden is currently closed for revitalization, you can still enjoy access to the museum.
Cost: Free, but next-day timed passes are required for the One with Eternity: Yayoi Kusama in the Hirshhorn Collection (ages 13 and older)
Operating hours: 10 am — 5:30 pm daily
With this guide to the top museums in DC, you're ready to see Washington's history-inspired artistic and creative side. The different offerings above guarantee a space for everyone.
Keep the travel adventures going by planning more exciting trips to the country's most cherished destinations. There are tons of awesome places to visit in the United States, all waiting for you to explore.
Frequently Asked Questions
What are some must-see attractions in Washington DC?
Washington DC is home to many iconic attractions, including the National Mall, the Lincoln Memorial, the Washington Monument, the Smithsonian Museums, the White House, and the United States Capitol. Visitors can also explore historic neighborhoods like Georgetown and Dupont Circle in the city, or take a stroll along the Potomac River.
How can I get around Washington DC?
Washington DC has an extensive public transportation system, including the Metro subway and bus system, which is a convenient and affordable way to get around the city. Visitors can also use ride-sharing services like Uber and Lyft, or rent a bike or scooter to explore the city on their own.
When is the best time to visit Washington DC?
The best time to visit Washington DC depends on your preferences. Spring (March-May) and fall (September-November) are popular times to visit, as the weather is mild and there are many outdoor events and festivals. Summer (June-August) can be hot and humid, but it is also peak tourist season, with many attractions and museums offering extended hours. Winter (December-February) is typically the least crowded time to visit the city, but it can be cold and snowy.
How can I visit the White House or the United States Capitol?
Visitors can tour the White House and the United States Capitol by booking a tour in advance through their Member of Congress. These tours are free, but they do require advance planning and security screening. Visitors can also view the White House from outside the gates on Pennsylvania Avenue, or take a guided tour of the Capitol Visitor Center.
Like this post? Why not save it to Pinterest?
FOLLOW US on Pinterest, Instagram, Facebook for more great travel inspiration and tips.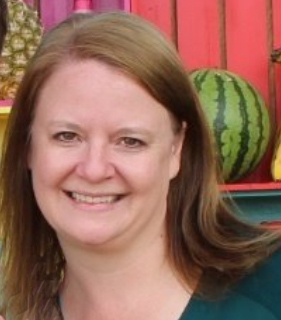 Laura Lynch, creator and writer of Savored Journeys, is an avid world traveler, certified wine expert, and international food specialist. She has written about travel and food for over 20 years and has visited over 75 countries. Her work has been published in numerous guidebooks, websites, and magazines.