If you're visiting Australia, and specifically New South Wales then you need to include at least one of the many New South Wales wineries in your trip. There are 14 different wine regions in this area, which means you are certain to find one that hits the right spot.
But, with 14 areas and nearly 500 wine producers, it can be hard to choose the best wineries to visit. After all, you want to find the perfect red, white, or rosé!
Fortunately, we can help to make your life easier by giving you the best 5 wineries in NSW, make sure you include a visit to as many of these as you can. Even if you can't remember the visit you won't regret it!
Visit These 5 New South Wales Wineries
Imogen's Farm
This winery is actually within an hour's drive of Byron Bay, making it potentially the best winery to visit because there is so much else to do within the area.Top Tip: If you want to sample this wine without visiting the winery you can but it at the Byron Bay market.
The name may not sound too impressive but the wine is fantastic.
This winery is still young; it was started in 1998 and was dedicated to a sister and daughter who passed away. The original owners were Douglas and Christine Kesteven, who passed it on to their daughter, Imogen; hence the name.
They actually produce several delicious fruity wines, including a limoncello made from fermented lemon juice! You can even try wine of lime, sweet Jaboyicaba, Seet Chambourcin, or a dry but fruity wine; the Chambourcin 2013.
It's possible to visit the winery at virtually anytime, but you will need to ring in advance to book a slot.
Margan Hunter Valley Wines
Margan actually won the top prize at the Australian Tourism Awards for both their restaurant and the Best Tourism Winery. That should be all the incentive you need to check this place out!
The winery is actually based in Broke Fordwich, which is described as a picturesque region of the Hunter Valley, with good reason.
They produce an impressive array of wines, despite having only been in business since 1996. The winery itself occupies approximately 100 hectares, has state of the art facilities and an impressive cellar door.
But, potentially the best part of any tour is the wine tasting. In this instance, it is done in the rammed earth restaurant and tasting room, which is a sought after venue for weddings and other special events.
All wines are sustainably made on the premises and you'll enjoy sampling as many of them as possible.
Audrey Wilkinson
This 109-hectare vineyard is actually one of the oldest vineyards in the Hunter Valley. It was named after an early wine pioneer and has been operating since 1866. This is when the Wilkinson family first bought the land, it wasn't until 1897 that Audrey brought in 'modern' equipment to help with the winemaking process.
By 1903 Audrey was collecting awards across Australia for his wines and a legacy began. Although Audrey passed away in 1962 the winery has continued with the arrival of the Agnew family.
The same principles of winemaking are applied today as were when Audrey made the site famous.
It's a fascinating tour and a great opportunity to sample some of the finest wines Australia has ever produced.
Mount Ashby Vineyard
This winery is in the Moss Vale and is part of a distinct cluster of food and wine, there are 9 distinct clusters across the Southern Highlands.
Surprisingly, this vineyard is actually surrounded by dairy farmland, the cows have become part of the winery process as their milk is used to create marinated cheese. If you've never tried this before you'll be amazed and surprised when you do!
The Mount Ashby estate still hand picks all the grapes for their wine, it's part of what creates the unique flavor. You can journey with them through the process and discover a remarkable array of French connections that will make the experience memorable for all the right reasons.
Ilnam Estate Winery
The 5th winery on this list takes you back to Byron Bay, potentially making a nice tour route which will include all the wineries.
This winery actually boasts as being the easternmost vineyard in Australia. You'll get to see the vineyards and learn about the Quinn family heritage, including the Pegasus on the Irish family crest!
You can taste the wine between 11 am and 4 pm Wednesday to Sunday, although they may get suspicious if you go back every day! That said, the tastings are just $3 per person and you'll get to sample 8 different wines.
Combine this with one of their tours and you'll learn about the winery and how the wines are made. It's fascinating and rewarding, with more wine tasting!
CONCLUSION
If you're not already a wine connoisseur, perhaps it's time you gave it a try, you can't go wrong with the experience at any of these, or dozens of other, New South Wales wineries.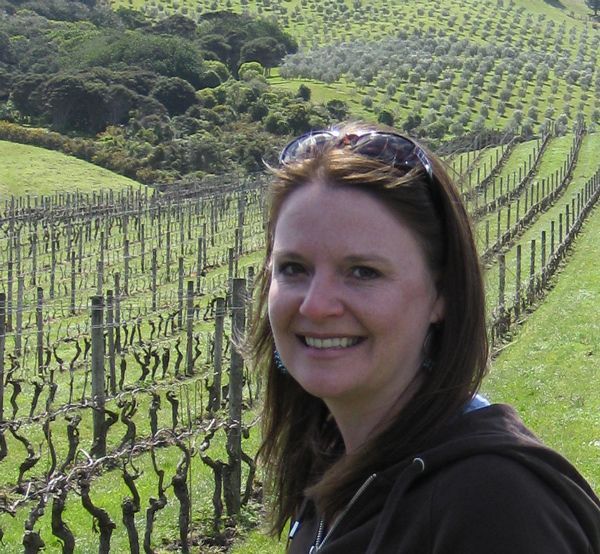 Laura Lynch, creator and writer of Savored Journeys, is an avid world traveler, certified wine expert, and international food specialist. She has written about travel and food for over 20 years and has visited 70+ countries.