Whenever I go on a trip, the first thing I check to make sure I have, besides my passport, of course, is my travel headphones. A good set of headphones for travel is an absolute must. Constantly dealing with screaming kids, loud engine noise from airplanes, and conversations you don't want to overhear will leave you desperate to drown out the noise.
There are many different types of travel headphones you can use. Now comes the daunting task of finding the best ones for you. There is always new technology that supersedes last year's model, or completely blows the competition out of the water.
I've put together a guide to what I believe are the top choices, to make the search a little easier on you. We'll give you options for the best travel earbuds, the best noise isolating headphones, overear headphones, as well as the best wireless travel headphones.
⇒ Looking for the best luggage to take on your next trip? We've got all kinds of great travel products for you, from travel laptops to toiletry bags. See all of our travel gear reviews.
Best Headphones for Travelers
I love the ease of purchasing on Amazon, so the products in this table are Amazon products, to make it easy for you to click to read reviews or check out pricing for the various styles of headphones we've chosen as our top picks.
In case you don't have time to read all of the reviews below, we've put together a quick-pick chart for you with our recommendations.
How to Choose the Right Travel Headphones
Below is a list of the top considerations you should make when looking for the right pair of travel headphones.
1. Size & Fit
If you've ever had to remove a pair of headphones from your ears because they hurt, you know that size and fit really matter when finding the right headphones. You can't really just buy any pair. You need to make sure they fit your head first.
Look at how the manufacturer says they should fit, what size they come in, and if they are made specifically for men or women. If you're buying earbuds, look to see if they provide different sizes of earbuds. They should come in small, medium, and large.
2. Comfort
Finding a comfortable pair of headphones is one of the hardest things because all ears are different and all headphones are made differently. Some people find that a particular kind of headphones work best for them, like over ear vs in ear.
If you can at least narrow that down, you'll have to try less pairs to find one that feels comfortable. Just remember that if one pair doesn't feel so great, it's worth it to try something different rather than suffering through it.
3. Wired vs Wireless
There are a few pros and cons for having a wired or wireless headset. If you go with wired, you won't have to worry about charging them so often, or running out of power when you're using them.
But wired can be bothersome for other reasons, such as the sound the wire makes as it brushes against your clothing (the sound can register in the headphones and be annoying). You'll also want to think about how long or how short the cord is. Too long and it can snag on things as you walk.
4. Sound Quality
One of the top concerns with headphones is sound quality. A good pair of headphones will allow you to listen to your music at a normal volume, with a nice, smooth sound. Poor quality can make you turn them up too much for comfort. It can also be too brassy, or raspy and inevitably become annoying to listen to.
5. On-ear/Over-ear/In-ear
There are three general types of headphones. These are closed back, open back and earbuds. The over-ear headphones encase your entire ear. There are some pros to this type, like shutting out more noise because they cover the whole area. but they can be sweaty and really large.
If you don't want to carry around a huge pair of headphones, this is probably not the right option. Open back might be better for travel, since it rests on top of your ear and doesn't shut out all noise. However, if you don't find the right fit, they can begin to irritate the sensitive skin on the ear and be painful to wear for long periods of time.
Earbuds are the smallest option, saving tons of space over larger headsets. They're easy to pack. They can form a good seal around the ear to isolate all noise. However, it's very important to find the right fit so they don't hurt your ears.
What's the Difference Between Noise Isolating and Cancelling?
First, you might be wondering what is the difference between noise isolating and noise cancelling headphones. There are distinctions between the two that might make your decision a little easier. What it really comes down to is whether you want to cut out all sound, or still allow for voices to be heard.
Noise Isolating Headphones
I usually prefer noise isolating headphones because they are capable of drowning out all outside sound, up to a noise reduction rate of around 25 or 30 decibels (dB). They cut out the sound around you so you can hear your music, and only your music. A good pair should also keep the sound of your music contained within the ear, so others around you can't hear it.
Noise Cancelling Headphones
On the contrary, noise cancelling headphones don't drown out all outside noise. They aren't meant to shut out the noise entirely, they're meant to compartmentalize and reduce certain sound by the use of a miniature microphone that picks up ambient noise, and neutralizes it.
I won't go into all of the science behind this, because I doubt you really care, as long as it works! The pro of noise cancelling headphones when you travel is that the noise of the airplane engine, or the subway, or bus you're riding in is dampened.
You can still hear things that are being said to you by your companion, or the flight attendant who wants to know what you'll be drinking. This eliminates the need to pull the headphones off every time someone wants to speak to you.
Travel Headphone Reviews
Choosing a set of headphones for travel isn't a whole lot different from choosing a pair for everyday use. We spend a lot of time commuting in the busy, noisy city, so cutting out the sounds around us each day is just as important as when traveling – and they are generally all the same noises.
Loud buses, trains, airplanes, screaming babies… it's all the same. Below are short reviews of the best noise isolating headphones and earbuds that we've found. While each pair has its pros and cons, we didn't list any here that we don't like and wouldn't recommend.
What it really comes down to is personal preference – whether you want in ear, over ear, wireless, etc. Once made those decisions, you can confidently pick a pair from the lists below that suit your choice.
*Best Wireless Earbuds*
These wireless earbuds are perfect for travel. They come with a fast-charging case that also acts as a storage case, so when you're not using them, they're charging up for next time. On one charge, they last 3.5-4 hours and it takes just over an hour to charge them in the case.
The case itself holds enough power to recharge the earbuds 9-10 times. The case is smaller than most, so you can carry them on without using up much space.
They use Bluetooth 5.0 technology and pair with any phone that is bluetooth 4.0+ capable. A user-friendly on-ear button on each side enables play and pause, switching tracks and handling phone calls easily.
---
*Best Over-Ear Noise Cancelling Headphones*
These over-ear wireless headphones have a lot going for them, and they're very popular. If you're looking for a really good noise cancelling headset, Life Q20's 4 built-in ANC microphones and hybrid active noise cancellation can detect and cancel out a wider range of low and mid-frequency noises such as cars and airplane engines.
Their exclusive BassUp technology conducts real-time analysis of the low frequencies to instantly strengthen the bass output, leading to a clearer, stronger sound. Another major perk for these headphones is the 40-hour playtime in noise cancellation mode, and 60 hours in standard music mode.
For comfort, they have upgraded soft ear cushions to make them easier to wear for longer periods. The ear cups have a skin-like texture and they're lightweight, to eliminate the pulling affect on your ears. These headphones are equipped with Bluetooth 5 and they have a high-quality, built-in microphone for taking calls.
---
*Best budget noise-isolating earbuds*
I like these headphones as a style upgrade to the typical sportier headphones. They are made with genuine wood and have a very appealing, sleek design. The headset is very easy to use. You can answer or end calls easily with a touch of a button.
You can also easily skip tracks both manually and through voice control, which is also easily accessible on the headset. Another thing I like about these headphones is the tangle-free nylon cord. If you're not going to go wireless, you need wires that don't get tangled easily because all the wear and tear from travel can wear down the strength of the cord over time, until it doesn't work anymore.
These headphone cables are easier to wind and keep together than the typical plastic-covered cord. Keeping in mind that these headphones are not wireless, they have a nice crispy, powerful sound, with less static and interference than a wireless set.
And one of their best features is the price, which is very affordable, especially if you're prone to losing or misplacing your headphones when you travel.
---
Sony offers the best-in-class performance for wireless noise-cancelling headphones. They use industry-leading noise canceling technology with Dual Noise Sensor that provides a deep, immersive sound, along with the latest Bluetooth technology for easy connectivity and seamless audio/video syncs.
The "speak-to-chat technology" automatically reduces the volume of your music during conversations.With up to 30-hour battery life and quick charging (a 10 min charge provides 5 hours of playback), you won't be caught with no noise-cancelling or music on a long trip or while stranded at the airport.
Conclusion
There are a lot of choices for travel headphones out there, but we're confident you're going to like these pairs we've reviewed above. We've tried them all ourselves and can confidently say they're good headphones with good quality sound, and all the features you'll need.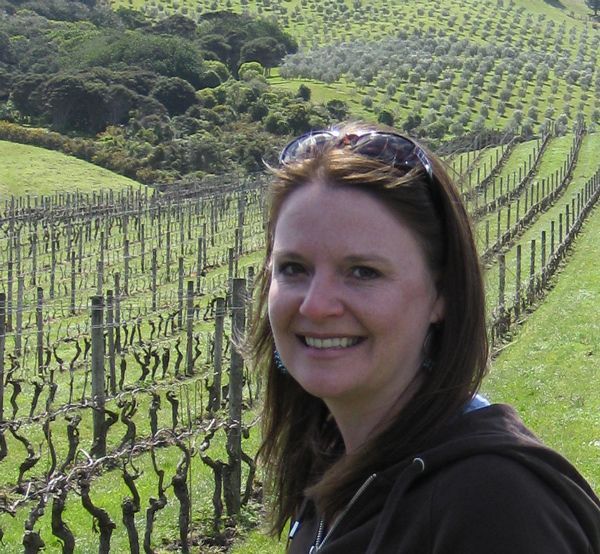 Laura Lynch, creator and writer of Savored Journeys, is an avid world traveler, certified wine expert, and international food specialist. She has written about travel and food for over 20 years and has visited 70+ countries.