Welcome to this edition of Savored Journeys' City Discovery Series. I started this series because there are so many fabulous cities around the world that I haven't yet had the pleasure of visiting and that are on my travel radar or should be on your travel radar for the near future.
Since I haven't had the pleasure of visiting these cities in person, we'll discover them together through links out to popular blogs, online guides and travel sites. There is a wealth of information out there and I'll draw it all together in this series for you to explore and enjoy.
So without further ado, I give you…
The Best of Stockholm Sweden
Get to know the city
Stockholm is the capital city of Sweden and the largest city in the country. It's a very cosmopolitan city with beautiful architecture, dozens of bridges connecting the various islands, incredible restaurants and, of course, plenty of things for tourists to do. Adventurous Kate wrote a great introduction to Stockholm that shows all the different sides of the city.
In a guest post on The Planet D, Jonathan Irish shows the beauty of this Scandinavian city through a series of really brilliant photographs. Also check out Europe Diaries' Stockholm Sunset to Moonlight photostory. Conde Nast Traveler tells us 25 Reasons to Go to Stockholm.
One of the first things we often think about when deciding where to travel is WHEN to travel. In the post Stockholm Weather – When Is The Best Time To Visit Stockholm?, AsWeTravel.com says, "If you get there at the right time, you'll get the best of everything, but if you're there at the wrong time of the year – you won't want to step out of the door..!" They suggest that June to August is generally the best time to go to.
Stockholm is a pretty easy city to get around and I hear that the subway is the world's longest art museum. Over 90 of the 100 subway stations in Stockholm display art — sculptures, mosaics, paintings and engravings by over 150 artists. You could spend an entire day underground admiring the art. Here's a plan to follow.
Find additional useful information about Stockholm in our Shortcut Guide to Stockholm.
What to Do in Stockholm
The heart of the city is the historic old town called Gamla Stan. There are dozens of other great things to do in Stockholm, including visiting the iconic City Hall (Stadshuset), the Royal Palace and the Vasa Museum, Sweden's most-visited museum, where the Vasa Warship is on display. If you're a museum buff, there are over 75 in the city. Some of them are even free!
Check out these posts for more ideas on things to do:
Where and What to Eat in Stockholm
This is my favorite part. Let's talk food. Wondering what to eat while in Stockholm? Famous Hostels has a great list of things to eat — ever heard of chokladball, ostkaka or kanelbullar? The trip would be totally worth it just to try all of those traditional Swedish foods.
In 2014, the Michelin guide awarded 9 Stockholm restaurants with Michelin stars. The Stockholm Tourist gives a great overview of the restaurants that made the list. Culture Trip gives more in depth details on the top 10 restaurants in Stockholm, including lots of food photos. If you're looking for a more affordable way to taste some of the city's best food, check out Stockholm's top 10 good value restaurants from The Guardian.
Of course, one of my all-time favorite things to do on any trip is take a food tour, so I have to mention Food Tours Stockholm. They offer two unique tours that will take you to a bunch of local establishments to try various specialties and dishes. It's a great way to get to know any city.
Where to Drink in Stockholm
First thing, we need to know how to say "Cheers!" When raising a glass in Sweden, the locals say "Skål" (pronounced Skawl). Now we're prepared to find the best beer and cocktails in Stockholm.
The Hedonist says "the city is gaining global attention for its craft drinks scene" and lists four of Stockholm's top cocktail bars along with recipes. Spotted by Locals posted a great list of their favorite bars, cafes and pubs.
According to Conde Nast Traveler, "Young, craft-beer connoisseurs are reviving Stockholm's ancient brewing traditions," and here is their list of recommendations on where to find the best beer in Stockholm.
FT.com helps us out by listing five of the best Stockholm Bars to visit. If you want to see them all listed neatly on a map, check out World's Best Bars map for Stockholm. If you can stand the cold, don't miss the Absolut Ice Bar made entirely of ice, where the temperature is kept at 23F and you drink from ice glasses. Get the rundown of the experience from Linda Garrison at About.com Travel.
If you're not excited about a trip to Stockholm now, I'm not sure you've been paying attention. I'm ready to go! A big thanks to all the websites and blogs featured here for putting together some terrific information on the best of Stockholm Sweden.
Check out the next article in the City Discovery Series – The Best of Amsterdam.
Where to Stay in Stockholm
Stockholm has many different neighborhoods you can stay in, all that have a unique charm and offerings. Many tourists choose to stay near the Gamla Stan, because many of the top attractions are within walking distance. Other good areas for tourists include Sodermalm and Norrmalm. Public transportation is really easy to use in Stockholm and can get your just about anywhere you want to go, so don't worry too much about which neighborhood is best. They're all fun and accessible. Plus, you'll want to check out the art in the subway!
Here are our top recommendations for places to stay in Stockholm. You can use any of the links below to book, see prices or read reviews (these are affiliate links, so we will receive a small commission if you use them at no cost to you! We appreciate your help in keeping the lights on around here.)
Radisson Blu Waterfront: Walking distance to many top sights, located on the waterfront, near the train station. Nice, basic rooms and a great breakfast. Read reviews | Book on Booking.com
Haymarket by Scandic: Beautiful art-deco style hotel in the Hötorget market area, great location Read reviews | Book on Booking.com
Hotel Diplomat: Lovely upscale hotel located on the waterfront in the Ostermalm area of town Read reviews | Book on Booking.com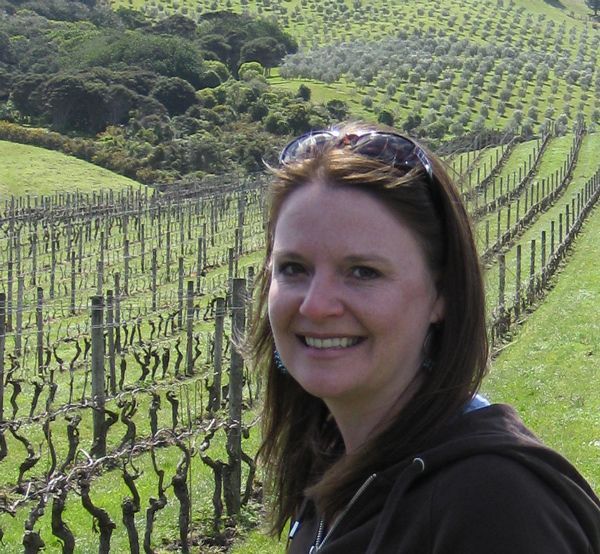 Laura Lynch, creator and writer of Savored Journeys, is an avid world traveler, certified wine expert, and international food specialist. She has written about travel and food for over 20 years and has visited 70+ countries.