Celebrating Christmas away from home can be a fun way to spend your holiday time off, whether on a Christmas spirit-filled vacation with your family, or by getting away from it all.
There are many great places to spend Christmas in the USA, and we've compiled the best of them in this post to inspire you to choose somewhere you haven't been to celebrate this year.
A big part of enjoying a Christmas holiday away from home is ensuring there will be services open and things to do while you're there. So, with the help of the travel blogging community, we've compiled 17 of the best destinations for Christmas in the United States.
Whether you're traveling as a family, a couple, or even alone, you will find these destinations to be packed with fun things to do, as well as the services you need to have a great holiday.
→ Want to save this post for later? Click the Pin button to save it to your Pinterest board!
Where to Spend Christmas in the USA
Kauai, Hawaii
Contributed by Whitney of Designs for Travel
One of the best places to visit at Christmas is Kauai, Hawaii. Kauai is a fantastic vacation place at any time of the year, but Christmas time is my favorite time to go. The beautiful green island is lit up with lights and Christmas decor is everywhere. The friendly locals and tourists all seem to be full of joy.
The perfect warm balmy air makes for a relaxing place to enjoy the biggest holiday of the year, free from stress. If you want a Christmas tree, you can get a local tree or pack one with you in your suitcase!
It is so fun to wake up on Christmas morning to the sun (and a rooster crow!) The gifts under the tree can be simple, as the Kauai vacation is the biggest gift. Spending Christmas day on the beach with your loved ones feels like a dream.
If you want some adventure, Kauai has so many activities you can do- surfing, boogie boarding, going on a catamaran ride, hiking, beach walks… In the evening, there are many open-air restaurants to enjoy a nice Christmas dinner out, or, if you have a kitchen, you can cook your traditional Christmas meal.
Kauai is a special place to visit any time of the year, especially at Christmas time. Click here for the Ultimate Kauai Vacation Guide.
>> Check out these 10 Things to Do in Hawaii for a Unique Vacation.
Where to Stay – Grand Hyatt Kauai Resort
|
Read reviews
on
Trip Advisor
or
Book a Stay
The
Grand Hyatt Resort
is an upscale resort with a lot of amenities. It's perfect for a relaxing Christmas stay because it's large and has all the facilities you'd need at Christmas. It's located near the beach (though it isn't swimmable), and the views are incredible.
Las Vegas, Nevada
Contributed by Dhara from It's Not About the Miles
Las Vegas is a fabulous destination to visit at Christmas, not only because of the many special holiday events but also because winter is the perfect time of year to explore the surrounding desert.
One of the most popular things to do in Las Vegas is to experience the sights and sounds of the Bellagio fountain show. If you visit at Christmas, you have a special treat in store: the music is holiday-themed! Watching the streams of water dance to the sound of Christmas tunes at night with fellow revelers is very special.
You can take in a performance of the Nutcracker, or spend an evening listening to holiday classics with the Las Vegas Philharmonic. View the lights at the Cactus Garden at the Ethel M Chocolate Factory. Participate in all kinds of holiday fun activities at the LINQ (where the High Roller is).
Touring the resorts to gawk at the festive holiday displays is a must! At the Bellagio Conservatory, where the display changes seasonally, you'll see enchanting red-and-green themed decorations. Giant polar bears and a train that goes around a snowy mountain are fun for everyone. The Wynn features a colorful holiday carousel and multiple elegant white-and-gold holiday scenes.
Most restaurants in Vegas feature special holiday buffets and Christmas Day meals. Bouchon, Chef Thomas Keller's restaurant at the Venetian, is a great place to enjoy a special holiday meal. The desserts are to die for! Make sure you reserve ahead of time.
With pleasant daytime temperatures and fantastic winter sunsets, the holidays are a great time to explore the desert around Vegas. Do a day trip to the Valley of Fire, or even to Death Valley National Park. Closer to the Strip, there are myriad hiking trails at Red Rock Canyon.
With everything there is to do in and around Las Vegas, a holiday trip is a must!
Salt Lake City, Utah
Contributed by Jessica from Bring The Kids
Salt Lake City is a fantastic place to spend Christmas this year. It has all of the perks of city life, but is surrounded by mountains, so you can realistically be at some of the best skiing in the world within 30 minutes of leaving the airport. If you're hoping to avoid the crowds and get some great skiing in, check out Solitude Resort.
You can stay right at their base village and on Christmas day, the kids can get out and ski with Santa. Solitude Resort is fantastic for families since it has beginner trails near the base that are great for kids, but it also has some great steep sections for experts as well. And of course, don't forget about the epic Utah powder that you'll be bound to have if there's fresh snow.
Solitude has a little bit of everything with skiing, snowshoeing, and Nordic skiing all in one place. If you stay in their village, be sure to enjoy the heated outdoor pool and hot tubs, which are magical in the snow. Downtown Salt Lake is really close, and a trip there would not be complete without seeing the iconic Christmas lights at Temple Square and the candy displays across the street at City Creek.
For the perfect night out with the kids in the city, take the whole family to see Ballet West perform The Nutcracker and finish off the night with the best hot chocolate ever at Hatch Family Chocolates. Salt Lake City is one of the most family-friendly destinations in the Western United States, and since it's so easy to head up to Solitude for skiing, you'll surely have a fantastic White Christmas there.
→ Book your holiday at Solitude Resort.
Boston, Massachusetts
Contributed by Jen Ambrose and Ryan Victor of Passions and Places
With its charming cobblestone streets, a busy calendar of festive events, and the high likelihood of a white Christmas, Boston is a magical place to spend the holidays.
Ice skating at Frog Pond, located in the Boston Common, is one of the top Christmastime activities in the city. You can also take in some of the best holiday lights at the Common, as well as at the Boston Public Garden and Christopher Columbus Park.
Faneuil Hall gets completely decked out for the season as well, and you can shop for decor and gifts at the marketplace or watch the free holiday light show in the evenings.
When it gets too cold, pop into The Thinking Cup or Equal Exchange Cafe for a hot chocolate, or better yet, head to the (indoor!) Boston Public Market. There, you can get your cocoa at the Taza Chocolate Factory stand, and grab a snack to go with it from Q's Nuts or Union Square Donuts. The market hosts frequent activities and events, so check their schedule for festivities.
Throughout December, you can also catch Christmas-themed performances, like the Holiday Pops, the Boston Ballet's Nutcracker, and Langston Hughes' Black Nativity. Lastly, make time to savor some of the city's best neighborhoods.
Stroll aimlessly through Beacon Hill, shop (or window shop) on Newbury Street, and eat at the best Italian restaurants in the North End. No matter where you go in Boston, you're guaranteed to feel the holiday spirit.
New York City, New York
Contributed by Sean Lau of Living Out Lau
In most places in the United States, winter means a time of inactivity and dullness. The weather is too cold for any outside activity to take place. All of the foliage is gone and the trees are stripped naked, showing nothing but bleakness and lifelessness.
However, New York City offers the contrary. Wintertime, especially Christmas, is a period of liveliness, joy, and celebrations. From the street lights to the buildings, every street is filled with Christmas decorations and excitement. Travelers from all around the world are coming to one of the best cities in the world to celebrate this special time of the year.
One of the most popular activities for Christmas in New York City is seeing the Rockefeller Center Christmas Tree – one of the biggest Christmas trees in the world. It is the place where everyone gathers around the take photos and fully embraces the Christmas spirit.
When visiting New York City for Christmas, make sure you go ice skating in Bryant Park. Located in the center of New York City, Bryant Park is remodeled every year during winter to include an ice skating rink in the center. Here you will find a place for everyone in the family to enjoy as well as amazing views of New York City.
Where to Stay – Intercontinental The Barclay
– Located in midtown, near Grand Central and Rockafeller Center, in a historic building that really dresses up for the holidays ⇒
Read reviews
|
Book here
San Francisco, California
Contributed by Jenn & Ed Coleman of Coleman Concierge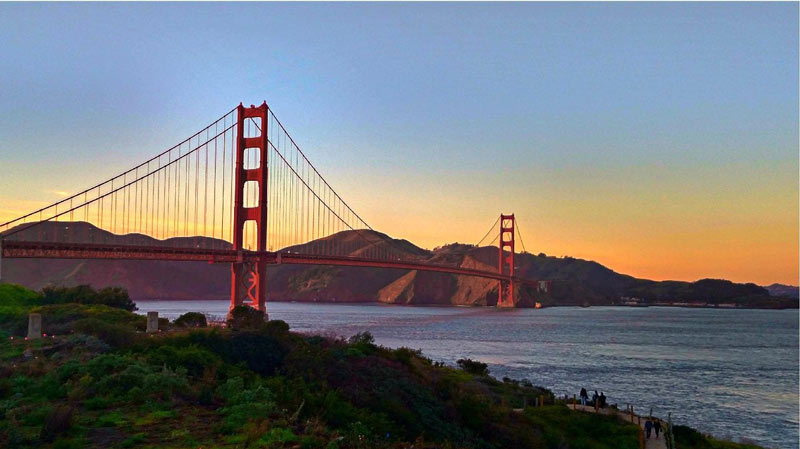 Everything that makes San Francisco an amazing destination gets amped up during Christmas time. Start with San Francisco's walkable neighborhoods filled with seasonable ethnic foods, work in holiday light tours, and finish the trip off with unique celebrations. You find so much more than Santa and snow in the City by the Bay.
San Francisco's neighborhoods are the heart and soul of the city. Every San Francisco walking tour includes the corridor from Union Square to Fisherman's Wharf. Make sure you visit a bakery in Little Italy for traditional Italian Christmas cookies, or, for the kosher crowd, there's America's largest Chinatown.
The shopping districts of Pier 39 and Fisherman's Wharf a filled with gift ideas, and you'll never go wrong with a cup of Ghirardelli hot chocolate.
As night falls on the city, holiday light tours come to life. You can travel by motorized cable car, double-decker bus, or even a vintage fire engine to see San Francisco's lit up in Christmas splendor.
Speaking of celebrations, San Francisco goes all out for the holidays. From Sausalito Lighted Boat Parade to a Santa Run at Crissy Field, there's something for everyone. Our favorites are the Dickens Fair (imagine a Christmas Carol comes to life) and the Italian Christmas Market at Museo Italo Americano.
Where to Stay – JW Marriott Union Square
|
Read reviews
on
Trip Advisor
or
Book a Stay
The JW Marriott in Union Square is very festive for the Christmas holiday, with a beautifully decorated lobby.
Milwaukee, Wisconsin
Contributed by Paulina of Paulina On the Road
If you are thinking of places to visit during Christmas time, you probably won't come up with Milwaukee, Wisconsin! Well, let me convince you of the opposite!
First, you need to be prepared to survive the cold temperatures of Wisconsin. That means you'll need to pack plenty of warm clothes if you are planning to spend Christmas in the Dairy State.
There is nothing better than having a walk at nightfall to enjoy the beautiful winter lights. Indeed, the entire Milwaukee downtown is festively illuminated. Wisconsin Avenue, Miller Brewing, and Third Ward is probably the best place to enjoy the winter lights.
Next, head to a classical Christmas show. It is great fun that you can enjoy with the entire family. The "Nutcracker" Ballet is hosted every year by Milwaukee Ballet and brings together 150 students.
You can't leave without having visited the traditional Christkindlmarkt which is a legacy of German immigration during the last century. These are only a few of the best things to do in Milwaukee during winter.
Key West, Florida
Contributed by Lori Sorrentino of Travelin Mad
Key West, Florida is a great place to spend Christmas and then ring in the New Year! Winter temps in the Florida Keys hover comfortably in the mid-80s (F), and the warm ocean currents are perfect for swimming, snorkeling, and diving the most beautiful reef in the western hemisphere.
Christmas is a fun and festive time in the Conch Republic. There are non-denominational celebrations on Smathers Beach to start your day, then spend the rest of the day celebrating Key West-style — relax by the pool then head to Key West Bight to see the hundreds of boats strung with holiday lights.
Later in the day, it's time for a pub crawl along famous Duval Street, savoring some fresh Florida seafood and key lime pie, and finally enjoying a fiery Christmas sunset celebration at Mallory Square. Being in Key West over the holidays is so unique, from enjoying the many tropical parties, making memories with friends, and being on the water.
Taking a sunset cruise (with Champagne or a side of snorkeling) is a perfect way to be on the water and relax island-style. As Christmas week comes to an end, the party is just heating up, and ringing in the New Year is a Key West tradition! This is one of the most anticipated times of the year with some of the most unique and outrageous countdown celebrations you'll ever see.
Whether you see Sushi, Key West's favorite drag queen lowered in her champagne shoe at Bourbon Street Bar, a conch shell dropped at Sloppy Joe's Bar, or the pirate wench lowered from the mast of a tall ship at the Schooner Wharf Bar, Key West, Florida is one of the best destinations for a truly unforgettable holiday celebration!
>> You might be interested in these 10 Unique Things you can only do in Florida.
Atlanta, Georgia
Contributed by Bret Love & Mary Gabbett of Green Global Travel
How much do we love Christmas in my hometown of Atlanta, Georgia? So much so that we pretty much refuse to travel between mid-November and New Year's Day! For those who have never visited our bustling city, Atlanta has grown by leaps and bounds in the years since we hosted the 1996 Summer Olympics.
With a booming metro area population of around 6 million people, sprawling suburbs that encompass some 8,376 square miles, and the #1 busiest airport in the world (Hartsfield-Jackson Atlanta International Airport), the ATL has a lot going on all year round. So naturally there are a ton of different Atlanta Christmas Events that appeal to residents and visitors alike.
If you love Christmas lights anywhere near as much as we do, start with the Atlanta Botanical Gardens' "Garden Nights, Holiday Lights," which is unlike any other holiday light display we've ever seen. We also love Lake Lanier Islands' "Magical Nights of Lights" (where we went on our second date) and Callaway Gardens' "Fantasy In Lights," which National Geographic rated among the Top 10 Christmas Light Displays in the World.
Being in the Deep South makes a real "White Christmas" in Atlanta a once-in-a-lifetime miracle. But for a taste of a man-made winter wonderland, visit Stone Mountain Christmas' "Snow Mountain" (which has slides, snowball fights, and more) and Battery Atlanta's massive outdoor ice skating rink.
Atlantic Station– an outdoor shopping mall in Midtown– boasts Atlanta's first authentic German Christkindl Market, with singing, dancing, European holiday food and beverages, and seasonal gifts sold in open-air booths.
For families with young kids, there's the Children's Christmas Parade riding the iconic Pink Pig at Macy's in Lenox Square, the annual production of Rudolph the Red-Nosed Reindeer at the Center of Puppetry Arts, the Georgia Aquarium's Festival of the Season, and much more.
In short, no matter your age or inclinations, you'll find lots of holiday-themed activities and attractions to choose from. And since winter temperatures here are generally mild, the weather is usually nice enough that you'll want to get out and do them!
Yosemite, California
Contributed by Allison of She Dreams of Alpine
Yosemite National Park, located in the state of California, is one of the most iconic and well-known national parks in the entire United States. In the summer months, people flock from all over the world to visit Yosemite, to see the tall granite walls in Yosemite Valley and hike some of Yosemite's best hiking trails. And while Yosemite is certainly stunning in the summer months, it transforms into a breathtaking, snowy-wonderland in the Winter.
Yosemite's most iconic features, like Half Dome and El Capitan, are dusted in snow and display another beautiful side to Yosemite that fewer people have the opportunity to witness. Unlike the summertime, winter in Yosemite has a more relaxed and slow-paced vibe. There are less crowds and more moments to enjoy the park to yourself.
During the wintertime in Yosemite National Park, you can go snowshoeing, ice skating and even skiing at Badger Pass Ski Area. During Christmas time, the Majestic Yosemite Hotel, Yosemite Valley Lodge and Big Trees Lodge all hold Christmas festivities and big holiday dinners in celebration of the holiday season.
There are all kinds of activities, including gingerbread house decorating, ornament making gatherings, and much more. When you come to Yosemite in the winter you will be pleasantly surprised by its charms and will leave wishing you had more time to explore this beautiful winter wonderland.
Chicago, Illinois
Contributed by Theresa Goodrich of The Local Tourist
Christmas in Chicago is a truly magical experience. The city gets decked out for the holidays and you can hear carols around every corner. The festivities begin the weekend before Thanksgiving when Mickey and Minnie lead the Magnificent Mile Lights Parade. The fest heralds the decoration of one of the most famous shopping districts in the country, turning it into a fairy tale land of lights.
Daley Plaza, in the heart of the Loop, becomes a traditional German Christmas market, with roofs of red and white, handmade gifts from around the world, and plenty of gluhwein and sauerkraut. Millennium Park is home to the city's Christmas tree, an evergreen that's donated by a different family each year. On Fridays, you can gather near the tree at Cloud Gate for caroling with local choirs.
A visit to the Walnut Room on the seventh floor of Macy's, formerly Marshall Fields, has been a family tradition going back generations. Families dine around The Great Tree laden with gifts, taking time to visit Santa and Mrs. Claus before or after their meal.
One of the most enchanting experiences is ice skating with the Chicago skyline as your backdrop. There's a skating rink in Millennium Park, and its neighbor Maggie Daley Park has a skating ribbon. Warm up with a cup of hot cocoa after you've glided on the ice and you'll have experienced a true Chicago Christmas.
Where to Stay – The Peninsula Chicago
|
Read reviews
on TripAdvisor or
Book a Stay
With its perfect location on the Magnificent Mile, the
Peninsula
is a great hotel for Christmas, particular because of the Sky Rink – the highest skating rink in Chicago.
Walt Disney World, Florida
Contributed by Mikkel Mihlrad of Sometimes Home
Lake Buena Vista, just next to Orlando, the home of Walt Disney World is one of the best places to celebrate the holidays. The best part of it is Walt Disney World is open 365 days a year, including shopping, restaurants, hotels and parks. So you won't be bored and, in fact, you'll have more than enough options of what to do, see and try for your holiday.
One of my favorite things Walt Disney World does for holidays is special events and parades. Mickey's Very Merry Christmas Party is at the Magic Kingdom. This Christmas spectacular runs from early November through the third week of December and includes things like a special holiday-inspired parade, a special fireworks show with Cinderella's Castle as the central icon of the pyrotechnics display, and warm hot chocolate and cookies at several stations around the park. This is a separate ticketed event, outside of the normal park tickets, so be sure to purchase them separately and in advance in case it sells out!
There's plenty else to do around Walt Disney World besides parks, however. Another fun-themed activity is the Winter Summerland miniature golf course. It's themed with snow, Christmas lights and Santa Clause (in summer shorts) no matter the day of the year. But it's especially fun during December! And don't forget the hotel hopping to see the incredible decorations everywhere in every nook and cranny of Walt Disney World.
Where to Stay – Disney's Grand Floridian Resort
|
Read reviews
on Trip Advisor or
Book a Stay
Many of the resorts at Disney World get dressed up for Christmas, but none quite as much as the Grand Floridian, which features a large lobby Christmas tree and a life-sized gingerbread house.
Oahu, Hawaii
Contributed by Noel Morata of This Hawaii Life
Visiting Hawaii is the perfect Christmas holiday destination and Oahu is a great starting point. Most mainland travel to Hawaii lands at the capital city of Honolulu and there's plenty to see and do in Oahu during the holiday season.
There is a month-long Christmas lights display at Honolulu Hale, there's a fabulous Christmas parade, pageants and plays, Christmas fairs and other special events to celebrate the whole holiday season in Hawaii.
Waikiki also has many food choices with many food courts, restaurants, outdoor dining venues, bars and cafes, and even some food truck courts that cater to all different types of prepared food dishes. With a plethora of take out foods, local foods like bento boxes and plate lunch specials to fun happy hour places, you'll have plenty of choices in dining out and different price points to cater to all tastes.
If you are looking for central accommodation on the island, think about staying in Waikiki as a base to explore Honolulu and the different parts of the island.
Where to Stay – The Outrigger Waikiki Beach Resort
|
Read reviews
on Trip Advisor or
Book a Stay
The
Outrigger Waikiki Beach Resort
holds Christmas events in the decorated lobby, and there are many bars and restaurants on the property that stay open, even on Christmas day.
Washington, DC
The nation's capital is a charming place to spend a Christmas holiday. There are lights displays, Christmas caroling, and even a few Christmas markets to enjoy.
The National Christmas Tree gets lit at a ticketed ceremony at the beginning of December, but then it and the Pathway of Peace is lit up for anyone to see every day thereafter, through January. Every night in December, you'll find musical groups singing carols on the Ellipse in front of the White House.
One of my favorite things to do at Christmas in DC is see A Christmas Carol performed at Ford's Theater. Tickets sell out fast for this show because of how beloved it is by locals. The show runs until January 1.
Another fun event at Christmas time is Enchant Christmas, which is the World's largest Christmas light maze and market at Nationals Park that runs through December 29. There's an ice skating trail, life-sized illuminations, and plenty of shopping and eating. In Georgetown, you can't miss the annual Glow DC event, which runs from Dec 6 – Jan 5, 5-10pm. It's a one-of-a-kind curated exhibition of outdoor public light art installations.
Where to Stay – Intercontinental The Willard
|
Read Reviews
on TripAdvisor or
Book a Stay
Located just a few blocks away from the White House and the National Christmas Tree, the Willard is a great choice for the holidays. It gets all dressed up with decorations, nightly entertainment, and a popular holiday afternoon tea.
Aspen, Colorado
Even if you're not a skier headed to the ski resorts in Aspen, it's one of the best places to spend Christmas in the USA because it's a true winter wonderland. Not only is there always plenty of snow covering everything, there are winter activities for everyone.
If you're a skier, you'll love the convenience of The Little Nell Hotel, at the base of Aspen Mountain, which offers ski-in, ski-out access, right next to the Silver Queen Gondola at Snowmass, which is the premiere 4-mountain ski area in Colorado with over 300 trails. Every Friday, Elk Camp on Snowmass hosts a winter party with a bonfire and hot cocoa.
Skiing and snow sports are only one small part of what Aspen has to offer winter guests. There's an official Christmas tree lighting in early December in the courtyard of The Little Nell. And their restaurant, Element 47, offers special holiday menus.
Where to Stay – The Little Nell
|
Read reviews
on TripAdvisor or
Book a Stay
This hotel is a must when visiting Aspen. Not only are the rooms luxurious, the hotel offers everything you need to plan your holiday, plus a restaurant with a stellar wine list, and a casual tavern. The atmosphere is as Christmasy as you can get.
Charleston, South Carolina
Contributed by Heather Trimm of Trimm Travels
Charleston, South Carolina is a top destination in the United States. So, why not consider visiting at Christmas? There are so many options for everyone including girls' trips, couple's getaways, and family vacations making Charleston at Christmas the perfect choice for a holiday celebration.
Some of my favorite things to do around the city are walking around downtown to see the many Christmas decorations, visiting the Citadel and seeing their bulldog monument wearing his Christmas best, and driving through the Holiday Festival of Lights. Be sure to stop to toast s'mores during your visit to the festival!
Perhaps, my favorite activity of all was driving out to Magnolia Plantation and seeing not only the plantation house beautifully decorated but the gorgeous, whimsical decorations in the gardens as well. But, do go early in the morning (preferably at opening) to avoid the crowds.
Definitely consider Charleston in your Christmas travel plans. It's a smaller city that packs a large punch when it comes to spreading Christmas cheer!
Scottsdale, Arizona
Contributed by Cat of For Two, Please
For those who fancy a warm Christmas without snow, Scottsdale, Arizona is a great place to spend the winter holiday. The temperatures in December typically range from 41°F/5°C (at night) to 68°F/20°C (during the day). Light jackets are all you need to pack for vacation.
There is a variety of fun things to do in Scottsdale to get you in the holiday spirit. Every December, Fairmont Scottsdale transforms into a desert wonderland with sparkling lights. Ride on the Princess Express Train, grab a drink at the frosty ice bar, or roast marshmallows around a campfire – all the fun can be found at the "Christmas at the Princess" events hosted at Fairmont. Visitors are welcome to join the celebration during the entire month of December.
Las Noches de las Luminarias at Desert Botanical Garden is another holiday tradition one can't miss. Using projection, lighting, and sound, you will watch the cacti, succulents, and rocks be brought to life and put on a show you've never seen before. The event runs throughout the entire month of December.
Don't want to get out at all? Consider Illumination, Symphony of Light. Dubbed the country's largest drive-through light show, the extravaganza, running from mid-November to the end of December, features millions of lights, synchronized with holiday songs. It is a one-of-a-kind holiday attraction that will make your Christmas unforgettable!
Tips To Make The Most Out Of Your Vacation
Regardless of the kind of activities you want to do during Christmas and the number of people you plan to bring with you, there will always be a perfect destination for you. This article has provided many options to help narrow down the choices.
However, if you want to make the most out of your holiday vacation, it's best if you spend more time researching these places. As a traveler, you should understand the culture of the place you're going to visit and adjust accordingly.
The more you know about the place you're visiting, the easier it'll be for you to find your way around. Check into public transportation, find interesting restaurants, and research the top things to do at Christmas in that city. It might take an extra hour, but it's worth it!
Aside from the destination, you should also exert time in choosing your accommodation. While luxury resorts and hotels are common when traveling, consider staying in spaces that'll require you to rent from timeshare owners. Timeshare accommodations come in a wide variety and are actually cheaper than hotels and resorts.
For Christmas travel, be sure to book your accommodations months in advance. Christmas is a busy travel travel time and accommodations get filled up fast.
And, most importantly, always prepare an appropriate budget for the trip. This task will come easier after you've conducted research on the destination. When you know what attractions to visit and how much your accommodation is, it'll be very easy for you to prepare a budget.
Conclusion
When you're thinking about spending Christmas away from home, you want everything to be perfect. These great United States Christmas destinations have what you need to make a great family holiday trip.
Is there a place away from home that you like to spend Christmas in the U.S.? Tell us about it in the comments.
Pin it for later
(Photo credit: The photos in this article was contributed by the individually listed website owners and are copyrighted images.)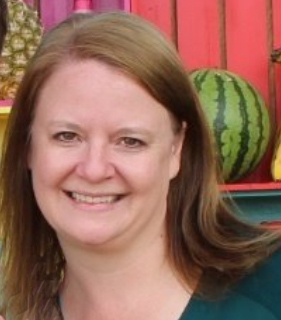 Laura Lynch, creator and writer of Savored Journeys, is an avid world traveler, certified wine expert, and international food specialist. She has written about travel and food for over 20 years and has visited over 75 countries. Her work has been published in numerous guidebooks, websites, and magazines.