For those who love to travel, especially to tropical countries, almost nowhere on Earth sounds as appealing as the state of Hawaii.
In many respects, Hawaii is the ultimate idyllic paradise. From sandy beaches to beautiful rainforests and awe-inspiring volcanoes, Hawaii really has it all. However, depending on your personal idea of a dream vacation, certain areas of Hawaii may appeal to you more than others. To see it all use this ultimate 10-day Hawaii itinerary. 
» Check here for Where to Find the Best Food Trucks in Hawaii.
Additionally, there's no shortage of hotels to stay in during your Hawaiian vacation (data from 2019 shows that Hawaii has an average of 249,000 visitors per day).
While this means you'll be spoiled for choice, it also means you'll have a tough decision to make when it comes to where you'll be staying.
In this article, we'll be sharing our top 5 places to Stay on Hawaii's Big Island.
» Visiting several islands in Hawaii? Check out our guides to Oahu (with it's gorgeous waterfall hikes), top things to do in Maui, and be sure to use our Hawaii packing list to ensure you've got everything you need.
The Best Places to Stay on Hawaii's Big Island
It was very difficult to choose our favorite areas on the Big Island, Hawaii because the entire island is so beautiful and interesting to explore.
However, if we had to choose just 5 areas for tourists, we'd recommend these places:
1. Waikoloa
If you're planning a family vacation, one of the best areas of Hawaii you could visit is Waikoloa. Waikoloa is located on Big Island Hawaii, and something many people don't know about this popular tourist spot until they visit is that Waikoloa village was originally built on top of a lava field!
It's just 30 miles away from Mauna Kea volcano (don't worry, it's dormant!), the eruptions from which created the path between the village and the ocean.
The reason Waikoloa is such a great destination for family vacations is that there are so many fun things to do and see.
Where to Stay in Waikoloa
If you're looking for somewhere to stay in Waikoloa, there are plenty of hotels to choose from for a luxurious experience.
2. Kona
Kona is another wonderful destination for family-friendly Hawaiian vacations. It's very near Waikoloa, so you could even visit both destinations if you're staying for a while with your family.
Where to Stay in Kona
As you can tell just from this brief description, Kona has something for everyone, and the same can be said for the accommodation options you get to choose from!
3. Hilo
Many people associate Hawaiian vacations with lounging on the sand and soaking up the sun, but if you love to stay active while traveling and enjoy the natural beauty of your destination, you should consider staying in Hilo.
Hilo is located on the East coast of Big Island Hawaii, and it's the perfect place to experience long walks through the rainforest, waterfall tours, and entire days of trekking through lush greenery.
Where to Stay in Hilo
In terms of accommodation, Hilo certainly doesn't disappoint. Our top recommendation would have to be:
4. Kohala
Home of one of Hawaii's most exclusive honeymoon resorts, there's no competition with Kohala when it comes to romantic Hawaiian getaways.
Whether you're planning your honeymoon or a couple's vacation, Kohala is one of the most luxurious areas of Hawaii, and this is reflected in the choice of activities, accommodation, and restaurants you can find in this portion of the island.
While a trip to Kohala obviously isn't something reserved for couples, there's no denying that many of the activities available in this area are perfect for kindling the romantic spark!
Where to Stay in Kohala
Many of the hotels in Kohala also lend themselves to romance and relaxation. There are a lot of high-end resorts here to indulge in:
5. Waikui
Last (but not least!), the area of Waikui is another excellent option for a couple's vacation. It's ideal for couples who would like to enjoy a luxurious Hawaiian experience, but prefer things that are a little out of the ordinary.
Waikui has some very unique options for entertainment, dining, and accommodation, so if the standard options recommended on the travel brochures aren't speaking to you, a stay in Waikui could be the answer!
During your time in Waikui, you can experience once-in-a-lifetime activities such as:
Where to Stay in Waikui
Final Thoughts
We hope that this guide to the 5 best areas and some of the best hotels in Hawaii has given you some inspiration for planning your Hawaiian getaway!
Whether you're on a budget or ready to splash out on the most luxurious activities and accommodation, you can find what you're looking for at any of our 5 recommended portions of the island.
For fun-filled family vacations, make your way to Waikoloa or Kona.
Hilo is the best place to go for an active and exhilarating exploration of Hawaiian culture and nature, whereas we recommend Kohala or Waikui for the ultimate romantic experience.
Thank you for reading, and enjoy your time in Hawaii!
I'm excited to be one of Google's paid early testers for their Thank with Google pilot program. Thank with Google is an experimental feature that gives my audience a chance to let me know what content they value the most and why, by sending me a virtual sticker. Every time a paid sticker is sent, you have the option to send a personal note.
These virtual stickers are a huge motivation for me and they provide direct revenue to support the work that goes into the content that you are enjoying on my blog. You can find the Thank with Google feature in multiple places on my site. If you try it out, let me know what you think! Your support and encouragement are always appreciated.
Like this post? Why not save it to Pinterest?
FOLLOW US on Pinterest, Instagram, Facebook for more great travel inspiration and tips.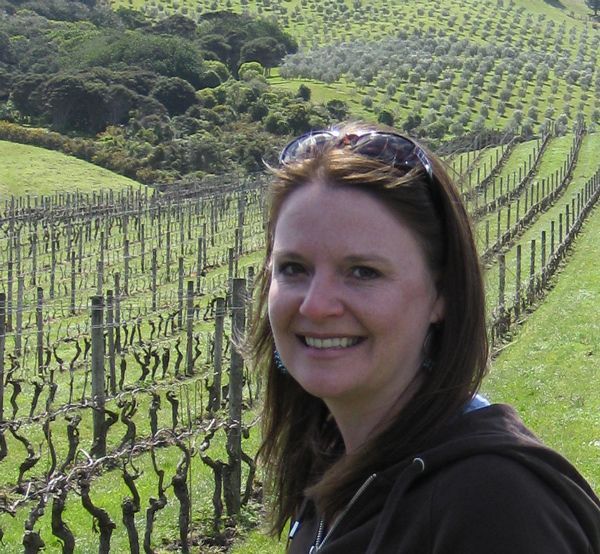 Laura Lynch, creator and writer of Savored Journeys, is an avid world traveler, certified wine expert, and international food specialist. She has written about travel and food for over 20 years and has visited over 75 countries.