If you're traveling through Europe or the Mediterranean, you should definitely make a point to visit the beautiful and fascinating country of Croatia.
Croatia might not be among the most popular tourist destinations in the world, but there's no denying that this country, which borders Hungary, Serbia, Italy, and Bosnia and Herzegovina, makes for an incredible vacation.
» Planning a vacation to Croatia? Check out The Perfect 7-Day Croatia Itinerary.
⇒ Want to plan a trip to Croatia? Check out our Croatia travel guide, our 4-day Dubrovnik itinerary, the top things to do in Zagreb and what to do in Pula to get started.
Not only does Croatia's climate provide 2,500 hours of glorious sunshine each year, but if you spend a few days exploring the various islands, cities, and landscapes, you'll see that Croatia has a lot to teach you about nature, history, and the human experience.
With Croatia being over 56,000 square kilometers in size, however, you'll need to think carefully about which areas of the country you want to prioritize during your stay.
That's why we've made this guide to the 15 best places you should visit whilst in Croatia. Everyone loves to visit Dubrovnik and Split, but those are not the only amazing destinations in Croatia. Spread out the love and visit some other places while you're there.
The Top 15 Best Places To Visit In Croatia
1. Korcula Island
Korcula Island is no doubt one of the most picturesque areas of Croatia (despite having a lot of competition), featuring its fair share of postcards.
Visiting Korcula Island isn't just a chance to wander around the historic town and gaze at the Medieval architecture.
However, If you make this one of your stops during your stay in Croatia, you'll have the opportunity to take long walks through tranquil Spanish pine forests and truly escape from the pressures of daily life.
When you're ready for a bite to eat, you can explore the island's coastal paths and breathe in the sea breeze as you take your pick from one of the many rustic seafood restaurants in the area.
Konoba Adio Mare has a cozy, friendly atmosphere and an extensive, fresh menu.
» Try this tour: Korcula Bike & Wine Tour
2. Rovinj
If historical architecture and sunbathing are two of your favorite things, you'll feel completely at home in Rovinj.
Located on the Istrian coast, Rovinj is a town that was built by many different civilizations, including the Romans, the Franks, the Venetians, and the Hapsburg Austrians. It's like a stunning melting pot of history.
Rovinj is one of those towns that you can explore freely almost without the need for a map because St Euphemia's Basilica's towering spire will always help you to find your bearings.
If you find yourself needing to sit down and relax after walking around the town for a few hours, head on down to the pebble beaches or walkways and recline in the sunshine, or book a table at the incredible Dario Restaurant Pizzeria!
» Try this tour: Rovinj islands kayak tour
3. Hvar
Hvar is a popular Croatian destination for student vacations as well as for anyone looking to leave the mundanity of everyday life behind.
This town can be found along the Dalmatian coast and it provides a lot of options for activities depending on your personal idea of fun.
For a more relaxing time, you can sip coffee and cocktails by the harborside, but if you prefer to stay active, there are also plenty of hiking trails and beaches to explore. If you're in Hvar for long enough, you can do both!
Hvar is also known for its delicious food culture, with restaurants like the popular Dalmatino serving seafood, steak, and pasta dishes alongside amazing wines.
» Try this tour: Half Day Sailing on a comfort yacht around Hvar and Pakleni islands- small group
4. Pula
If you find yourself near the Istrian Peninsula, you should spend some time in Pula. This town is a piece of Roman history, associated with the reign of Augustus Caesar, and the ancient amphitheater remains one of Croatia's main attractions.
Even if history isn't a particular interest of yours, you can still have an unforgettable time in Pula. Beer bars and authentic Croatian eateries such as The Old City Bar and Farabuto make for memorable social experiences, and the natural beauty of the Mediterranean coast from the terraces of Pula are extraordinary. See our guide to all the great things to see and do in Pula.
» Try this tour: Transparent Kayak Night Glow Experience from Pula
5. Dubrovnik
If you've ever seen pictures of Dubrovnik's coastline, you'll already know how beautiful this city is. The crystal blue waters contrasting with the terracotta roofs of the buildings look like a filtered Instagram image all year round.
But there's more to Dubrovnik than a picture can convey. From the history behind the Gothic architecture to Placa Stradun's vibrant social scene of cafes and boutiques, you'll never run out of new things to learn and do.
You can even take a cable car to see the entire city from above! Game of Thrones fans will also want to make Dubrovnik's multiple filming locations a priority. Explore Dubrovnik with this Game of Thrones walking tour.
You'll be very busy in Dubrovnik, but don't forget to make time for food! We recommend Barba, which serves Croatian seafood and street food dishes for affordable prices.
» See our 4-day itinerary for Dubrovnik.
» Try this tour: Dubrovnik Super Saver: Mt Srd Cable Car Ride plus Old Town and City Walls Walking Tour
6. Mljet Island
For those who are visiting Croatia for its natural beauty, Mljet Island is an unmissable stop.
From coastlines and lakes to forests and vineyards, there's so much untouched nature to behold during a short stay on this island.
If you're interested in Greek myths and legends, we recommend the cave famously associated with the hero Odysseus, and if you want to break up your natural sightseeing with some architectural exploration, there's also a beautiful Benedictine monastery.
Just because Mljet Island hasn't been built up as much as other areas of Croatia doesn't mean you'll struggle to find places to eat and drink.
One of the most popular restaurants is Okuklje Restaurant Maestral, where you can sample some of the finest seafood in the country.
» Try this tour: Boat Tour to Mljet National Park & 3 Islands
7. Plitvice National Park
Another popular Croatian destination for nature lovers is Plitvice National Park. Here, you can observe mother nature in all of its rugged and wild beauty, from the peaks of the Dinarctic Alps to seemingly never-ending valleys and stunning waterfalls.
This is also one of the best places to catch sight of some Croatian wildlife, including wolves, brown bears, and even (if you're lucky) a lynx or two! Just make sure you stick to visitor-friendly paths noted in the local guides to stay safe on your travels.
And there's nothing like a bracing trek along the cliffs to work up an appetite, so we recommend checking out The Old Shatterhand while you're there. This restaurant serves authentic Croatian and European cuisine with a focus on barbecue.
» Try this tour: Full-Day Private Plitvice Lakes National Park Tour
8. Zadar
If you're visiting the Dalmatian region of Croatia (perhaps stopping in Hvar), you should also try to find some time to spend in Zadar.
The small resort town of Zadar is perfect for tourists who would like to appreciate the ancient historical aspects of Croatia whilst enjoying some modern comforts at the same time.
During your time in Zadar, you could visit the Roman Forum and St. Donat's Church, or catch a light show at the Sea Organ by Nikola Basic.
There are plenty of cafes to stop at along the way, including Art Kavana, which serves some absolutely delicious desserts.
» Try this tour: Zadar Walking Tour
9. Split
Split is another area of Croatia that provides an equal balance of old and new, as well as the natural and the man-made. Explore this historic coastal city with this 3-day itinerary.
You can still see parts of the town as it was in the 4th century as well as Gothic and Egyptian architecture, so Split gives the impression of a walk through history.
At the same time, you can leave the history of Croatia and step back into the present day by frequenting some of the cocktail and beach bars on the Riva promenade.
For example, the Juice and Mojito Bar KOKOLO serves amazing mojitos but also serves food, including vegetarian and vegan options.
» Try this tour: Split: Blue Lagoon, Shipwreck & Šolta cruise with lunch & unlimited drinks
10. Motovun
If the more modern aspects of Croatia don't interest you as much as the idea of immersing yourself in parts of its history, you might like to spend some time in Motovun.
Motovun is a village in the valleys of central Istria. Due to being quite remote and rural, the village isn't usually overly populated by tourists, so it's the ideal place for a peaceful vacation.
From the picturesque cobbled streets to the forest just a short distance away, Motovun offers plenty to admire.
The village is also known for its wine cellars and pizzerias, which serve mouthwatering pizza and pasta. Konoba Mondo is known for its rustic decor, delicious menu, and great service.
11. Zagreb
Contrasting with the tranquil seclusion of Motovun, if you want to spice up your Croatian vacation with a thriving city brimming with things to do, Zagreb should definitely be on your list.
Zagreb is Croatia's capital city, and therefore, it's one of the country's centers of activity. Despite primarily being an ancient city, Zagreb has modernized significantly, with a thriving nightlife scene, complete with street performances and plenty of bars, like the popular MOJO wine bar.
If you'd like to take some time to explore Zagreb's historical architecture, you can still see the Baroque spires and municipal buildings dating back to the 19th century. The Gornji Grad District is also known for its churches.
» Try this tour: Feel the Pulse of the City – Small Group Zagreb Walking Tour with Funicular Ride
12. Krka National Park
Krka National Park is famous for its lakes, waterfalls, and other national landmarks. This is one of the most popular tourist attractions in Croatia.
These waterfalls, also known as cataracts because of the high volumes of water that can be seen crashing over the precipices, are the natural result of algae growth, making them an interesting as well as enchanting sight for those interested in natural ecosystems.
When you've finished marveling at the waterfalls, you can also see the Visovac monastery at its interesting location in the middle of Visovac lake.
The nearby town of Skradin has plenty of options for mealtimes, ranging from cafes to restaurants. Restoran Skala serves gourmet food based on traditional Croatian cuisine, complete with beautiful views.
» Try this tour: Split: Krka Waterfalls Morning/Afternoon with Boat Cruse, Olive Oil & Wine Taste
13. Varazdin
Varazdin may not be the most popular tourist spot in Croatia (even though it used to be the country's capital city, not many people nowadays have heard of it) but it's somewhere you should consider staying if you love history and good food.
This city is located on the border of Slovenia and it's known for the Stari Grad District, which is home to Varazdin Castle and numerous Baroque towers.
You can learn a lot about medieval history in the context of Croatia from a short stay in Varazdin.
Varazdin is also known for its Austrian eateries, which are perfect for refueling after a long day of taking in what remains of the city's Gothic revival.
Restoran Bedem is one of Varazdin's most popular restaurants and was even recommended for a Michelin star in 2021!
14. Rijeka
If you feel called to visit the coastal regions of Croatia but also want to be able to enjoy city living during your travels, Rijeka has the best of both worlds.
Rijeka, located in the Istrian panhandle, is close enough to the coast that you can take in the sea views, but the parades on Korzo Street, Rijeka Carnival, the Governor's Palace, and the city's famous cathedral are more than enough to keep you entertained in town for days.
When you inevitably get hungry, we recommend reserving a table at Konoba Tarsa, which is one of the best-reviewed restaurants in Rijeka and has an extensive menu based on moments of the town's history, complete with an excellent wine list.
15. The Zagorje Region
The Zagorje Region is one of Croatia's most precious hidden gems. If you want to escape the hustle and bustle of tourist season and see Croatia at its most peaceful and rural and immerse yourself in the local community, this is a must-visit destination.
Lovers of good wine will appreciate the vineyards and cellars of Zagorje as well as the history of wine production in the region, which can be traced back to the Romans.
Vuglec Breg is a restaurant that specializes in Zagorje wine as well as incredible food, so be sure to check it out.
Final Thoughts
We hope that these 15 parts of Croatia have given you some destinations to add to your itinerary!
You can enjoy a very diverse experience of this country simply by traveling short distances, experiencing the nightlife and street entertainment of some of Croatia's biggest cities as well as the forests, mountains, and waterfalls of the natural parks.
Remember, Croatia's climate makes many areas of it popular during tourist season, so make your reservations in advance!
Like this post? Why not save it to Pinterest?
FOLLOW US on Pinterest, Instagram, Facebook for more great travel inspiration and tips.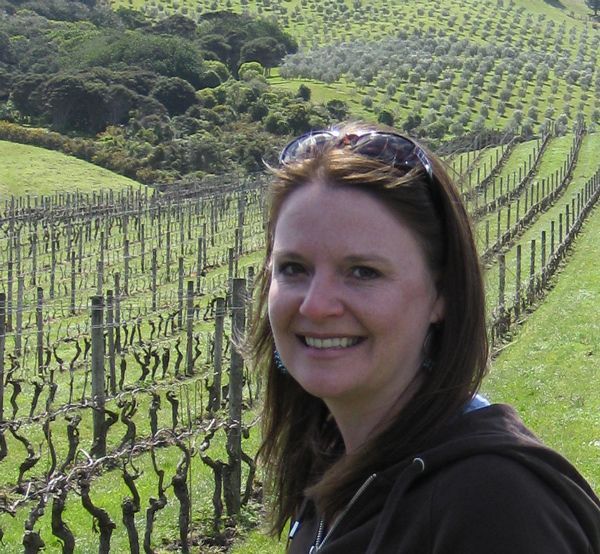 Laura Lynch, creator and writer of Savored Journeys, is an avid world traveler, certified wine expert, and international food specialist. She has written about travel and food for over 20 years and has visited 70+ countries.