When you're planning a trip to Europe, most of the places you initially think of visiting are in Western Europe: Paris, London, Rome, Barcelona, and the list goes on. But we sometimes forget that there is a whole other side of the continent waiting to be explored!
There are dozens of amazing places to visit in Eastern Europe, too. Over the past few years, we've been exploring Eastern Europe quite a bit and we've found it to be a huge melting pot of cultures, languages, and people, with amazing food, incredible wine, and great things to explore.
⇒ Want to plan a trip to Croatia? Check out our Croatia travel guide, our 4-day Dubrovnik itinerary, the top things to do in Zagreb and what to do in Pula to get started.
In fact, Eastern Europe is so full of amazing architecture, landmarks, cuisine, and sites to see that you definitely don't want to leave it off your bucket list.
We've included in this list seventeen of the top places we have enjoyed traveling to. Check out our list below for some inspiration!
17 of the Best Places to Visit in Eastern Europe
1. Prague, Czechia (Czech Republic)
Whether it's for its medieval architecture, its Bohemian culture, or because it's the beer-drinking capital of the world, there's something for every kind of traveler in Prague.
There's a good reason everyone loves this city. The Old Town is beautiful, with so many places to walk and admire. The castle towers over everything and the Vltava River flows through it all.
Charles bridge is probably the most iconic landmark in Czechia and one of the most recognizable bridges in the whole of Europe. This old bridge stands over the Vltava river in Prague, running for over five hundred meters, connecting two halves of this amazing city.
It is one of the most amazing examples of medieval gothic architecture in Prague and is also home to a few urban legends including convicts, crosses, and pacts with the Devil himself. 
Start exploring in Old Town Square, where you'll be welcomed by the medieval Astronomical Clock that will have everyone staring up on the hour, Gothic churches, bell towers, and colorful building facades. Maybe take a walking tour, which is really the best way to get acquainted with the city.
Tour you might enjoy: Best of Prague: City Walking Tour, Boat Cruise, and Typical Czech Lunch
2. Dubrovnik, Croatia
Dubrovnik is a city in Croatia that sits on the crystal blue waters of the Adriatic sea, making it one of the best seaside cities to visit in Eastern Europe.
The architecture here is a treat to the eye. It's even nicknamed 'the Pearl of the Adriatic' due to the white sandstones used for building. There's no better way to admire the city than walking atop the medieval city walls that still encapsulate the old town.
Not only is Dubrovnik a gorgeous place to visit, it's also a pretty affordable destination for those wanting a taste of the Mediterranean lifestyle. Just make sure you go there on the shoulder season and be mindful of how many cruise ships are in port, as the city can really become flooded with tourists.
So, there's a lot to see and do in this coastal city in Croatia. Check out our full guide to the beaches, restaurants, activities, and tours to take from Dubrovnik.
Tour you might enjoy: Exclusive: 'Game of Thrones' Walking Tour of Dubrovnik
3. Budapest, Hungary
One of the best-known capital cities in eastern Europe is Budapest, which is home to many amazing sites and attractions, like the Budapest Opera House – an amazing piece of new-Renaissance architecture modeled after the Vienna Opera House.
The city sits along the Danube River, which provides a scenic backdrop to the major attractions, like the neo-Gothic Parliament building, the former Royal Palace, Fishermen's Bastion, and the gothic Matthias Church. The very moving memorial to Holocaust victims, the Shoes on the Danube, can also be observed along the promenade.
Budapest is also known for its unique ruin bars which are created inside abandoned buildings. And there's a robust coffeehouse culture as well.
We like to explore the Hungary wine regions outside of Budapest as well. There are a lot of great wine regions to visit, especially the sweet dessert wines of Tokaj.
Tour you might enjoy: 1-Hour&30-min Budapest Evening or Night Sightseeing Cruise & Unlimited Prosecco
4. Lake Bled, Slovenia
Lake Bled in Slovenia is one of the most picturesque destinations to visit in Eastern Europe. It's a great place to go to get away from the big city and enjoy a coastal getaway.
Perfect for honeymooners, backpackers, hikers, and more, you can visit this gorgeous lake and take in the stunning views while participating in all kinds of activities, like hiking, biking, and sightseeing. In the middle of this 2-kilometer lake is an islet with a church, and a medieval castle clinging to a nearby cliff.
With all the outdoor activities, the gorgeous hotels you can stay in, the medieval castle, and the many restaurants and cafes, Lake Bled is a great destination for a 2-4 day trip.
Due to its amazing scenery, Lake Bled is super popular with tourists, so make sure you book your flights and hotel well in advance. It's not the most straightforward place to get to, so expect a few transfers as well.
Tour you might enjoy: Rafting in Bled
5. Hvar Island, Croatia
Hvar island can be found in the Adriatic sea and is one of the best summer resorts on the continent. From Mediterranean culture to Renaissance-era cathedrals, there's something for everyone on this stunning island.
Take a walk through the lavender fields or visit one of the secluded beaches – you can truly relax and unwind on this luxurious island!
Tour you might enjoy: BLUE CAVE & 5 islands tour from Hvar
6. Transylvania, Romania
Deep within Transylvania, Romania, a tall, medieval structure looms over the tops of the forest that surrounds it.
Although the locals know it to be a fortress and a modern-day museum, this castle is also known as Dracula's Castle! Its actual name is Bran Castle, and it is said to be the inspiration for the castle seen in the famous Bram Stoker novel Dracula.
Although the inspiration for Dracula himself (Vlad The Impaler) is said never to have set foot in this castle, thousands of visitors still come to Bran Castle to learn more about one of literature's most iconic characters.
Tour you might enjoy: Peles Castle , Bran Castle , Rasnov Fortress,Sinaia Monastery Tour from Brasov
7. Bucegi Natural Park, Romania
For hikers and those who love to visit some of the natural wonders of the world, Bucegi Natural Park in Romania is filled with plenty of natural scenery and amazing environments to visit.
This park is filled with limestone slopes, alpine rivers, dry grasslands, and beech forests. It's a gorgeous place to get lost in and here you can wander for hours and feel completely cut off from the hustle and bustle of everyday life.
As a result, many visit these natural reserves and protected areas within the park just for somewhere to unwind.
The two most iconic landmarks found within the park are two natural stone formations known as the Babele and Sphinx.
These massive stones are visited every single year by thousands of tourists due to their uncanny resemblance to the Sphinx of Giza and traditional mushrooms.
Don't want to walk? Then just hop on a cable car and spend the whole day enjoying the view from the crest of the Bucegi mountains!
8. Plitvice Lakes, Croatia
Back in Croatia, one of the country's most popular tourist attractions is Plitvice Lakes National Park. It was granted its UNESCO World Heritage status way back in 1979 and is home to a long chain of terraced lakes, all joined by various waterfalls.
You can walk along the many hiking trails or walkways to enjoy the stunning scenery on offer, circle around this limestone canyon, or even take a trip out onto the water in one of the many boat tours on offer.
If hiking and nature are your thing, then Plitvice Lakes is definitely the ideal place to go in eastern Europe.
Tour you might enjoy: Plitvice Lakes National Park Admission Ticket
9. Vilnius, Lithuania
The capital of Lithuania, Vilnius is one of the most beautiful cities in the world due to its mixture of medieval and baroque architecture. It contains one of the largest surviving medieval quarters in Europe, which for us is reason enough to visit.
This is easily one of the most diverse cities when it comes to architectural eras and styles, from the neoclassical Vilnius Cathedral to the gothic St. Anne's Church and the 16th-century Gate of Dawn.
It's the ideal city to explore to try out all the food and art on offer, drink some of the fantastic beer, go bar hopping, and soak in all the sightseeing you can.
Tour you might enjoy: Full-Day The Hill of Crosses Tour from Vilnius
10. Bratislava, Slovakia
One of my favorite Eastern European cities for a long weekend break in Bratislava. It has a similar feel to other cities, like Budapest, especially as it also lies along the Danube river, but it's much smaller and easier to get around. It also has a very nice pedestrian-only, 18th-century old town with a lot of charm.
Start off with a visit to the reconstructed Bratislava Castle, perched atop a hill overlooking the old town and the Danube, visit St. Elizabeth's Church (aka the Blue Church), and spend plenty of time wandering around the old town, where you'll see monuments like the Old Town Hall, St. Michael's Gate, and the whimsical Cumil – a bronze statue of a man hanging out the top of a manhole.
If you can manage to dodge all the Stag parties, you'll have a fantastic time in this city. The reason so many Europeans and Brits come to this city for their parties is the abundance of great bars and nightclubs. Beer is also exceptionally cheap.
Tour you might enjoy: Bratislava Foodie Tour
11. Belgrade, Serbia
The capital of Serbia, Belgrade is full of wonders and has a lot to offer. First of all, there is the most amazing Belgrade Fortress named Kalemegdan that was built in 535 BC and it can offer you a nice view of the city and some great historic landmarks.
Next take a stroll down Skadarlija, a pedestrian old street that is always brimming with activity. You'll notice the architecture is a bit eclectic, with plenty of bulky Communist building blocks, while there is the contrast of art nouveau buildings. Stop at cafes, do some people watching, and stay for the nightlife.
Belgrade is famous for its nightlife and is often called the city that never sleeps. The most famous clubs are Freestyler and Mr. Stefan Braun. However, the clubs placed at the Sava and Danube rivers are becoming more and more popular. We'll just mention some of them like Dragstor, Blaywatch and Acapulco.
Serbian is also known for its "kafanas" – bars where you can enjoy and have fun listening to traditional live music. Skadarlija has some famous kafanas.
This area is also a great place to try delicious Serbian food. Visit the restaurant Tri Šešira (Three Hats) built-in 1864. It's a traditional restaurant that offers as much history as it does great food. Make sure to try some great steaks and unforgettable kaymak.
Tour you might enjoy: Belgrade Sunset Cruise
12. Perast, Montenegro
Perast is only 20 minutes away from Kotor – another city you should definitely explore if you have the time – and Perast is a quaint waterfront town. This place is declared a World Heritage Site by UNESCO. It is quite a small town with less than 400 inhabitants.
Once called "The city of ghosts" now is very popular among foreign tourists. With scenic views over two small islands and beautifully restored stone villas, it's no wonder that one of the world's biggest hotel groups Iberostar opened its hotel in a restored 18th-century palace.
There are only a few museums, cafes, and winding streets, but the food is great! Make sure to try the famous Perast cake made of almonds. Enjoy the scenery and peacefulness of this town.
Tour you might enjoy: Kotor Cruise: Perast, Our Lady of The Rocks, Mamula, Blue Cave, Porto Montenegro
13. Kavarna, Bulgaria
Kavarna is a small port town, situated on the Black Sea to the Eastern and Southern sides. There are magnificent cliffs combined with relaxing beaches. Also, there are fissures and caves to be explored as well, but if you're not up to it, you can simply enjoy the tranquil landscapes.
What is more, Kavarna is an ancient town in Bulgaria, but after a severe earthquake part of it was drawn into the sea. Luckily, in Roman times it was rebuilt 3km inland. Today, Kavarna offers a lot to see and experience.
There are plenty of restaurants with local food and drinks that you should taste, and there is even a Fish Festival during the summer, offering you the best products of the sea.
Plus, if you like golfing, you can easily play and enjoy this sport on one of the world's best golf courses.
14. The Skull Tower Of Nis, Serbia
For those who love to indulge in the history of all the places they visit, the Skull Tower of Nis is definitely a destination for you.
Located in the city of Nis in Serbia, there is a large stone structure built with the embedded human skulls of Serbian rebels during the early 1800s.
The tower was dismantled in the 1860s but was restored after the Ottomans withdrew from Serbia. Now, the tower is over four meters high and is thought to contain over 50 individual human skulls.
Although this landmark may be too grisly or morbid for some, those with a passion for history are sure to be fascinated by this.
Skull Tower is said to attract somewhere between 30,000 to 50,000 visitors every single year, making it one of the most visited sites in Serbia – so join the masses and take a trip to Serbia to see it yourself.
Tour you might enjoy: Nis Sightseeing Tour
15. Wieliczka Salt Mine, Poland
Another UNESCO World Heritage Site is the Polish Historic Monument of the Wieliczka Salt Mine.
This excavated mine has been transformed into an amazing attraction that doubles as a museum for the site's history as a salt mine in the most stunning way possible.
There are dozens of statues and artwork carved out of rock salt, some of which were created by the previous miners themselves. There is also a two-mile tour of the corridors, chapels, and underground lake that dives deep, deep below the surface. You could spend hours lost in this amazing monument.
Tour you might enjoy: Wieliczka Salt Mine Guided Tour from Krakow
16. Auschwitz, Poland
Getaways don't always have to be vacations. There are a lot of ways to educate ourselves and learn about various cultures and histories while on a trip, as well.
One of the most important museums to visit is the Auschwitz-Birkenau State Museum in Poland. This museum was originally a concentration and extermination camp run by Nazis during the Nazi occupation of Poland between 1939 to 1945.
The museum acts as a memorial for those who lost their lives (a reported 1.1 million people in total) during the Holocaust. It's a poignant and moving place to see, so you can really understand the atrocities that took place.
Although Auschwitz may not be your first ideal 'vacation' spot, there's no denying that this is one of the most important places in Europe (perhaps even the world) and by visiting this museum, you can learn more about the tragic events that took place there and pay your respects to victims that died there.
Tour you might find interesting: Auschwitz & Birkenau: Live-Guided Tour with Transportation and Hotel Pickup
17. Novi Sad, Serbia
This city of Serbia is situated a bit more to the North and it is the capital of the province of Vojvodina. This is mainly a student city, but it has a lot to offer to the tourists as well.
If you're a history buff, you can visit Petrovaradin Fortress, right across the Danube river, or have a great time in one of the many museums Novi Sad has. Also, you can take a stroll down the Danube river on the quay and simply enjoy watching people and the steady flows of the river.
What is more, if you visit Novi Sad during the summer, you can enjoy one of the biggest festivals in Europe – Exit – and witness a truly festive atmosphere.
Tour you might enjoy: From Belgrade: Novi Sad and Karlovci Sremski Wine Tasting
Final Thoughts
So, those were our recommendations for the best places to visit in eastern Europe. Take a look over our picks and find out which place is the ideal vacation spot for you!
Like this post? Why not save it to Pinterest?
FOLLOW US on Pinterest, Instagram, Facebook for more great travel inspiration and tips.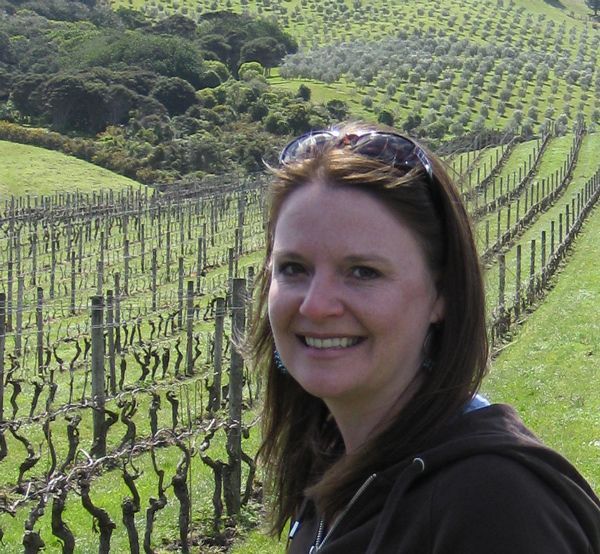 Laura Lynch, creator and writer of Savored Journeys, is an avid world traveler, certified wine expert, and international food specialist. She has written about travel and food for over 20 years and has visited 70+ countries.